Studio Ghibli films are coming to Netflix!
Go and grab yourself a cup of tea so you can sit down and enjoy this bit of news in your own time. Netflix, the streaming service has just acquired the rights to 21 films created by the legendary Japanese film-makers Studio Ghibli and is set to make them available to viewers in 3 instalments starting next month.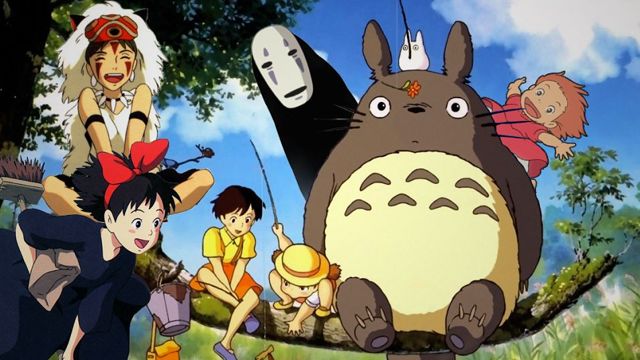 Courtesy (Studio Ghibli)
Studio Ghibli was founded 35 years ago after the success of Nausicaä of the Valley of the Wind, by the award-winning directors Hayao Miyazaki and Isao Takahata and has created the much loved classics Spirited Away and My Neighbour Totoro.
Studio Ghibli are story-telling masters who have created many magical worlds for viewers to lose themselves in. And lose ourselves we will.
The combination of characters, plots and breath-taking animation and visuals always leave you wanting to watch more.
They are the perfect films to enjoy as a family, suitable for young and old alike.
The schedule of films to be released is here.
Feb 1st
Castle in the Sky (1986)
My Neighbor Totoro (1988)
Kiki's Delivery Service (1989)
Only Yesterday (1991)
Porco Rosso (1992) Ocean Waves (1993)
Tales from Earthsea (2006)
March 1st
Nausicaä of the Valley of the Wind (1984)
Princess Mononoke (1997)
My Neighbors the Yamadas (1999)
Spirited Away (2001)
The Cat Returns (2002) Arrietty (2010)
The Tale of The Princess Kaguya (2013)
April 1st
Pom Poko (1994)
Whisper of the Heart (1995)
Howl's Moving Castle (2004)
Ponyo (2008)
From Up on Poppy Hill (2011)
The Wind Rises (2013)
When Marnie Was There (2014)