5 Lucky Recipes to Eat During Chinese New Year
This year, the Chinese Zodiac honours the Year of the Rat and celebrations begin on 24th January (Chinese New Year's Eve) and continue until 8th February!
Food plays an important role during Chinese New Year and certain foods have a symbolic meaning of luck and auspiciousness that are popular and essential during the festival. Other dishes, such as rice balls, are eaten to symbolise family and togetherness during the festive period. We've picked out our favourite recipes for you to try with the kids this Chinese New Year!
Did you know that Dumplings Legend in London's China Town makes over 8000 every day? That's a lot of dumplings.
Chinese dumplings typically represent wealth when eating during the Chinese New Year, and can be cooked either by boiling, steaming, drying or baking.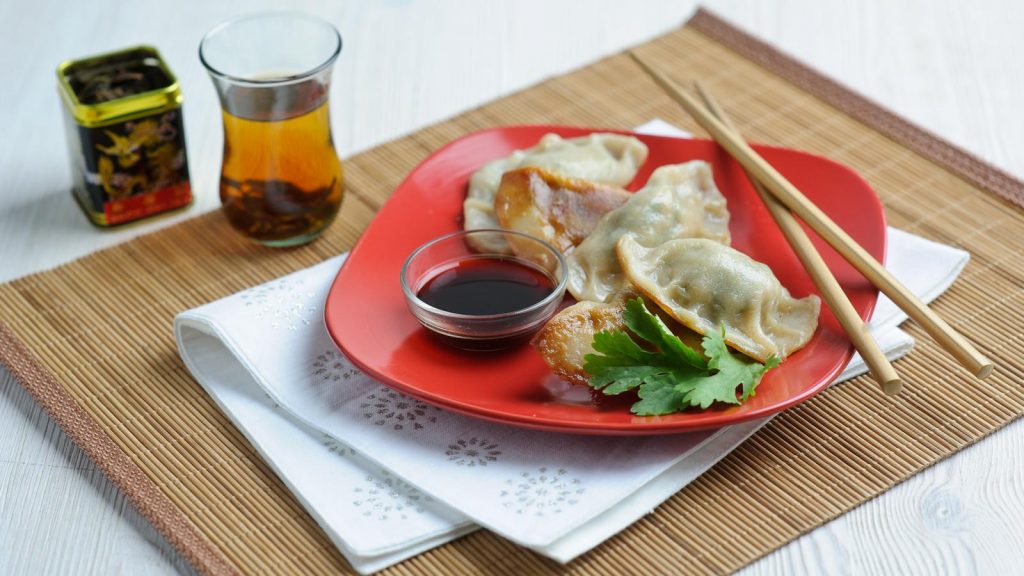 Spring rolls are eaten during Chinese New Year as a symbol of wealth and prosperity.The're eaten to welcome and bless the new Spring season, hence the name! It doesn't take much to make a spring roll, but they never fail to be delicious.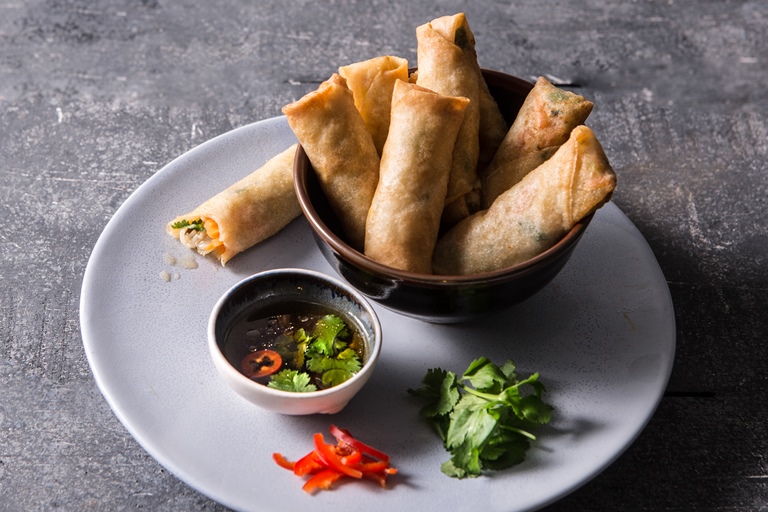 A whole steamed fish is a staple for New Year celebrations and is traditionally served during Chinese New Year to symbolise prosperity. It's easy to make and is usually steamed, then topped it with spring onions,  ginger, along with chopped  coriander.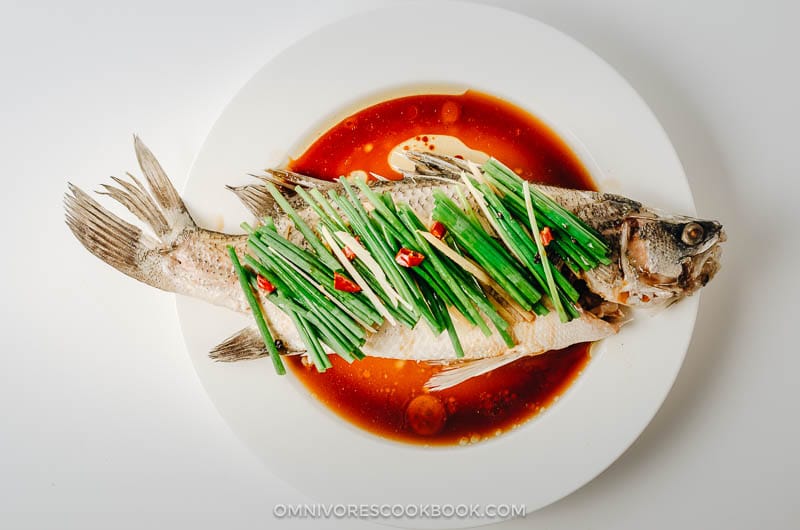 Noodles during Chinese New Year are typically longer than usual to represent longevity and happiness. These can reach almost 2ft in length and are usually referred to long-life noodles! There's also great flexibility for sides and ingredients so whatever you and the kids enjoy. Plus did you know that many of vegetables and meats have symbolic meanings as well.
Egg: big and healthy family
Lobster: endless money rolling in
Prawns: fortune and wealth
Roast Pork: peace
Chicken: reunion
Duck: loyalty
Tofu: happiness and fortune for the entire family
Fish: surplus and wealth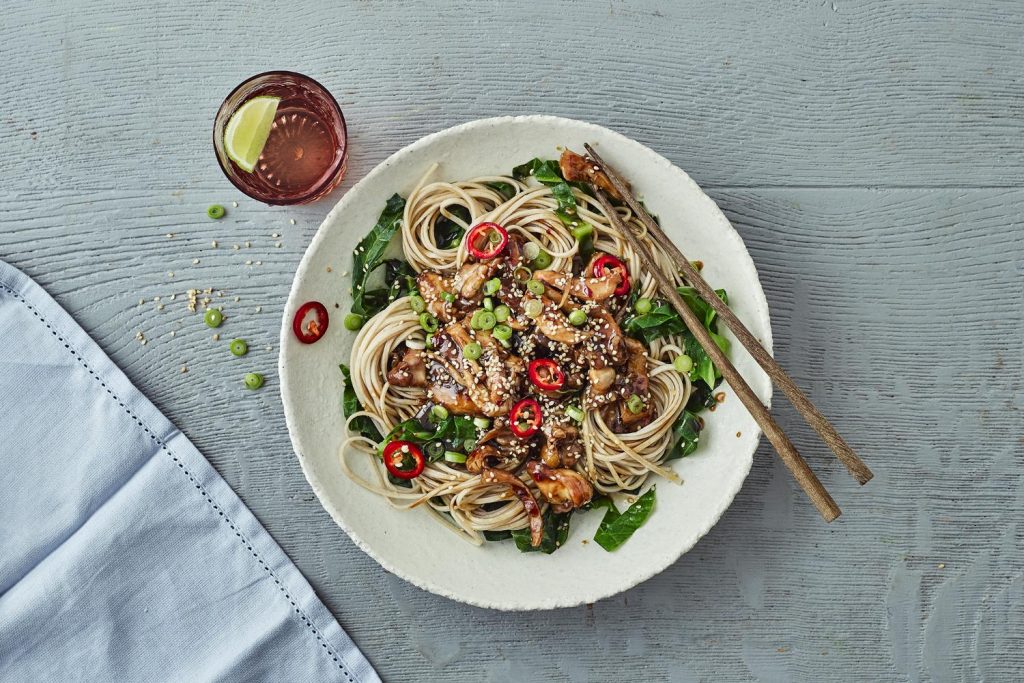 Glutinous Rice Cake (Nian gao)
The star of the dessert spread is glutinous rice cake or nián gāo, which translates literally as New Year's Cake. Eating it on Chinese New Year symbolises growth, whether it be in a career, income, health or even height! It is traditionally made with red dates but now it comes in many different forms.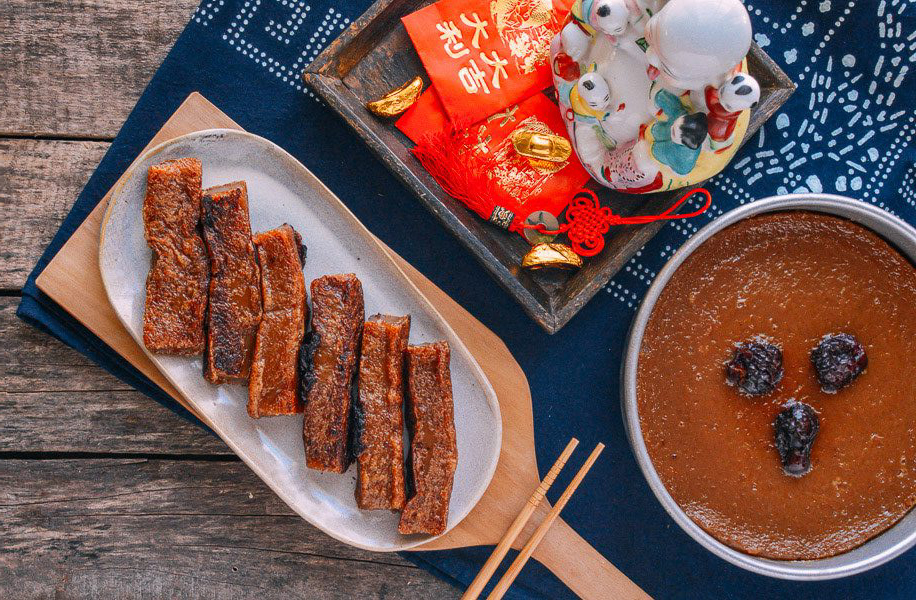 Let us know how you get on with these great recipes – Tag us in all your pictures with #LittleBird!
Or if you fancy going out for Chinese New Year, why not try out Ping Pong's new mouthwatering dim sum to celebrate the Year of the Rat! Some these celebratory new dishes will include a fluffy duck hoisin bun, chicken and orange dumpling, or spicy seitan and vegetable dumpling.