This summer holidays, Alex and family hopped along to the see "Where is Peter Rabbit" at the Theatre Royal Haymarket…….
Based on the timeless tales of Beatrix Potter, "Where is Peter Rabbit" is a musical and theatrical adventure devised to mark the 150th anniversary of Beatrix Potter's birth. Incorporating the themes from five of Beatrix Potter's classic stories, The Tale of Jeremy Fisher, The Tale of Mrs.Tiggywinkle, The Tale of Mr.Tod, The Tale of Jemima Puddle-Duck, and the most famous, The Tale of Peter Rabbit, the show effortlessly encapsulates all the antics, characters and stories we all know and love into one clever production that had us all entranced from curtains up.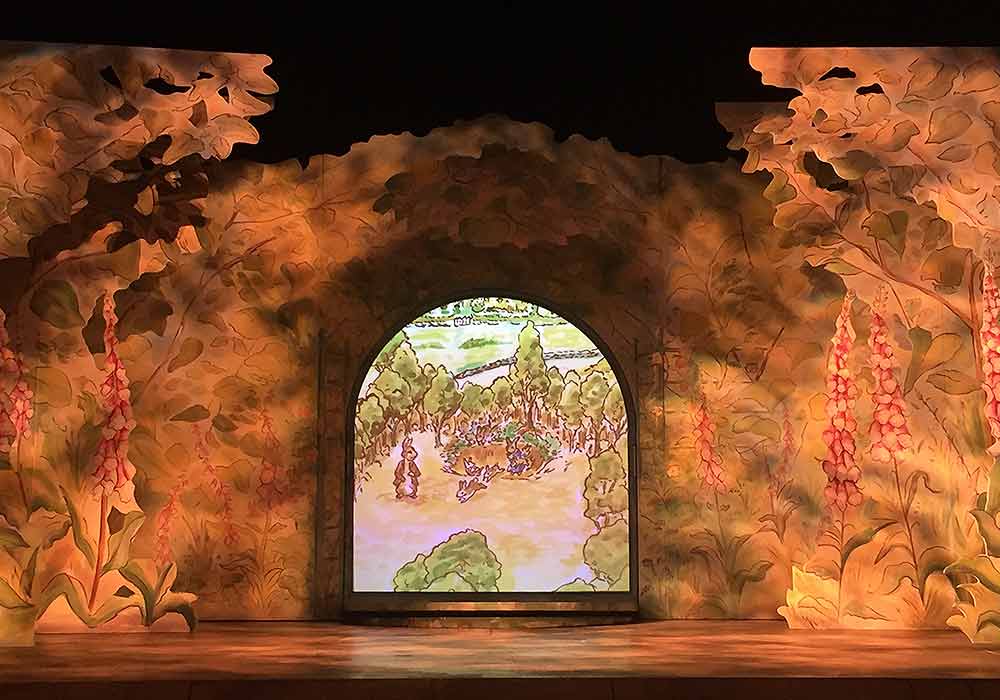 Set in the beautiful Lake District, we meet Mr. Jeremy Fisher who haplessly tries to catch fish for his dinner, the sweet but naive Jemima Puddle-Duck frantically searching for a nesting spot away from danger, the bustling and efficient Mrs-Tiggy-Winkle doing everyone else's laundry, the mischievous pair Mr.Tod and Tommy Brock and their impish capers and of course the mischievous and elusive Peter Rabbit himself.
Using large-scale puppets for the animals and Lucie, the enchanting characters are brought to life and deftly operated by actors who perfect their puppetry, acting and singing skills at the same time. Also featuring the character of Beatrix Potter herself, the crotchety Mr.Mcgregor, who is determined to keep his haul safe from thieving paws, and the unmistakable voices of Griff Rhys Jones and Myleene Klass, this magical show immerses the audience seamlessly into the imaginative world of Mr.Mcgregor's garden.
Can they find the naughty Peter Rabbit and will moody Mr.Mcgregor catch up with him?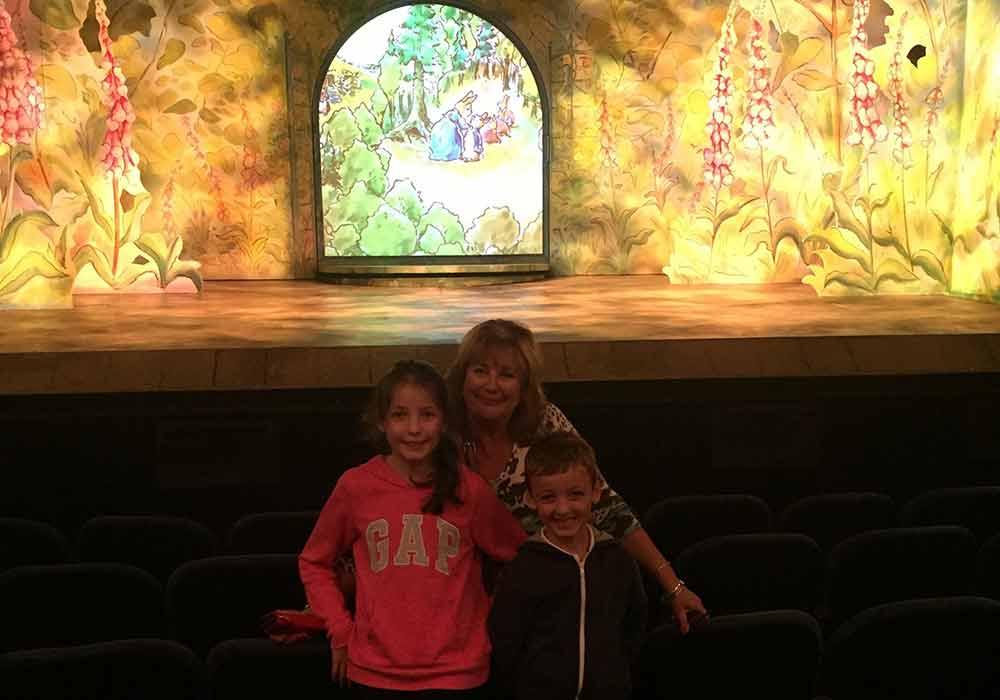 The show is an hour in duration, perfect for young audiences and although based on stories from last century, it is refreshingly current and enchanting for all ages. Our 6 and 8 year old, as well as their Grandma, were mesmerised by the clever characters, life-like puppets and on stage action, they didn't want it to end. There was some audience interaction, which the children all relished and we were just in awe of the life-like puppets, so good, you hardly noticed the actors operating them!
It is worth noting that there are plenty of booster seats available for little ones at the front of the auditorium to help them see, brochures are available for £5 and the bar area is well stocked with child friendly drinks and snacks and delicious filter coffee for the adults too!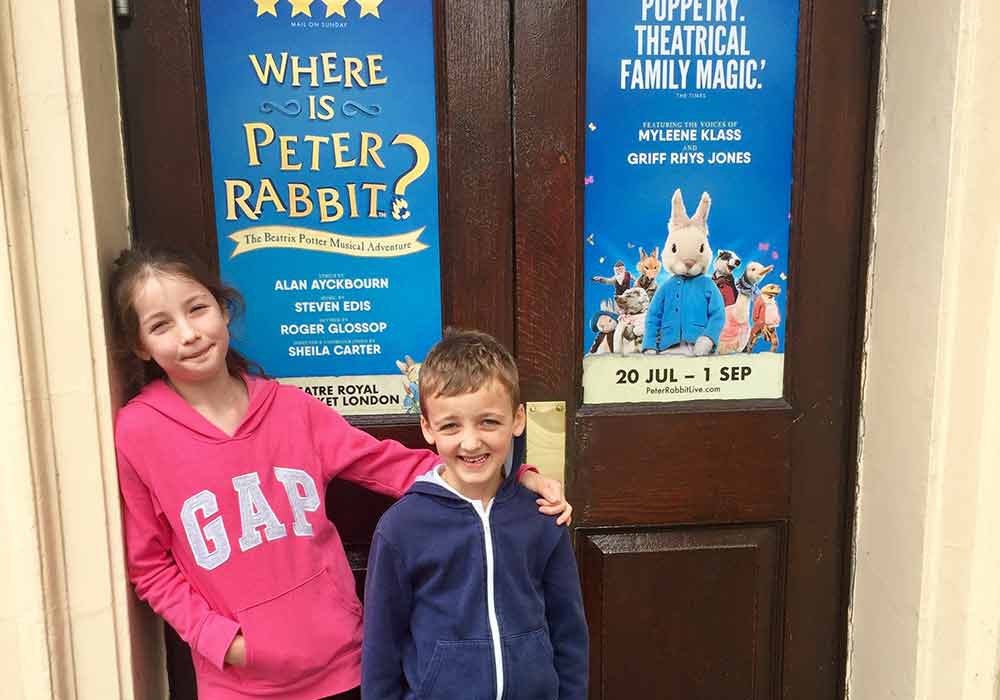 Thank you so much to the team at "Where Is Peter Rabbit" for an enchanting performance and for reawakening all our childhoods with these classic and charming characters. I would highly recommend the show to any young families, our two described it as "just incredible" – can't get better than that.
With performances up to the 1st September 2019!