How LittleBird support the Great Ormond Street Hospital Children's Charity
In December 2018 LittleBird were delighted to partner with Great Ormond Street Hospital Children's Charity (GOSH) to help raise funds for their much-needed play team.
GOSH holds a very special place in all our hearts here at LittleBird as a collection of mum's knowing that GOSH is there doing all that they can to ensure that children visiting the hospital can still feel like children while getting the very best care possible is a cause that we can all get behind.
One truly astonishing aspect of Great Ormond Street Hospital (GOSH) is their dedication to giving the very best care and support for both the children and their parents, who experience unimaginable stress when their children become sick. It is this unparalleled approach to looking after the entire family, along with their kind-hearted staff, which has made GOSH such a much loved and appreciated organisation.
£2 of every Family Pass goes directly to funding the play team at GOSH to support the amazing work they do and through this and other fundraising we aim to raise £50,000 for this wonderful organisation, and we're well on our way.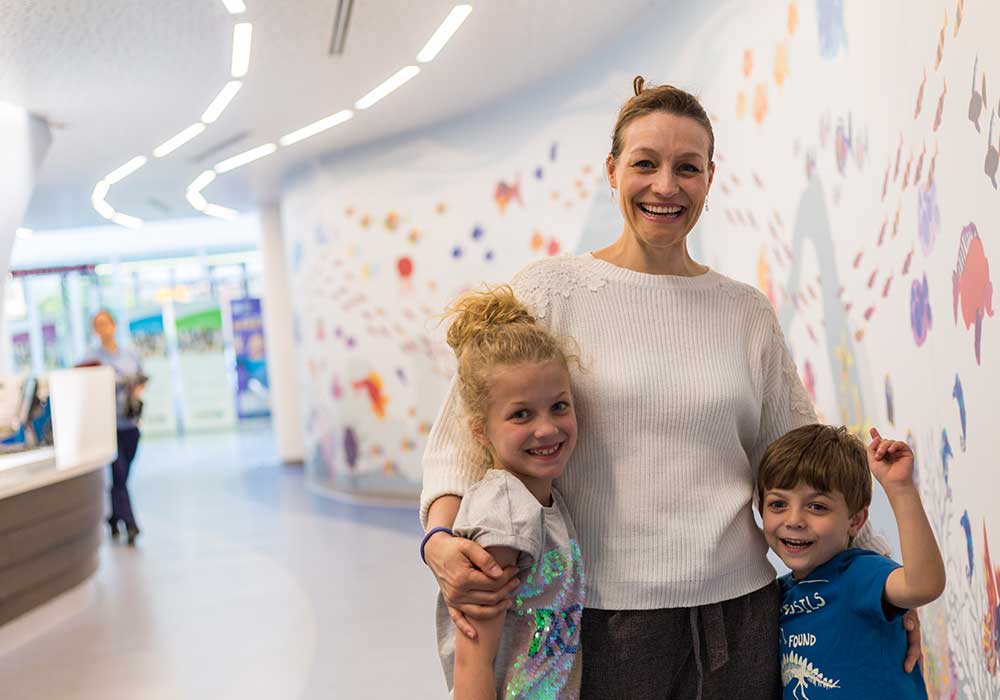 Play at Great Ormond Street Hospital is such an important part of their patients' journey. GOSH want to ensure they have as much normality in their lives while being with the team on the wards. GOSH Charity fund their wonderful play team who bring fun, laughter and play onto the wards, as well as helping the family and patient tackle anxiety, stresses and worries about procedures. Below is a story about how important play can be to GOSH's patients' experience with them.
Emily, 8, and her little brother Luke, 5, are patients on Leopard Ward at GOSH. They were both born with cystic fibrosis – a life-long genetic condition where their bodies overproduce mucus that fills up their lungs and causes complications with other organs. They were both diagnosed with a heel prick test at birth and have been coming to the hospital ever since.
Luke and Emily visit GOSH two weeks at a time for monitoring and treatment to help them manage life with cystic fibrosis. While they're on Leopard ward, Play Specialist Lizzie helps make being at hospital more comfortable and exciting, like a home away from home.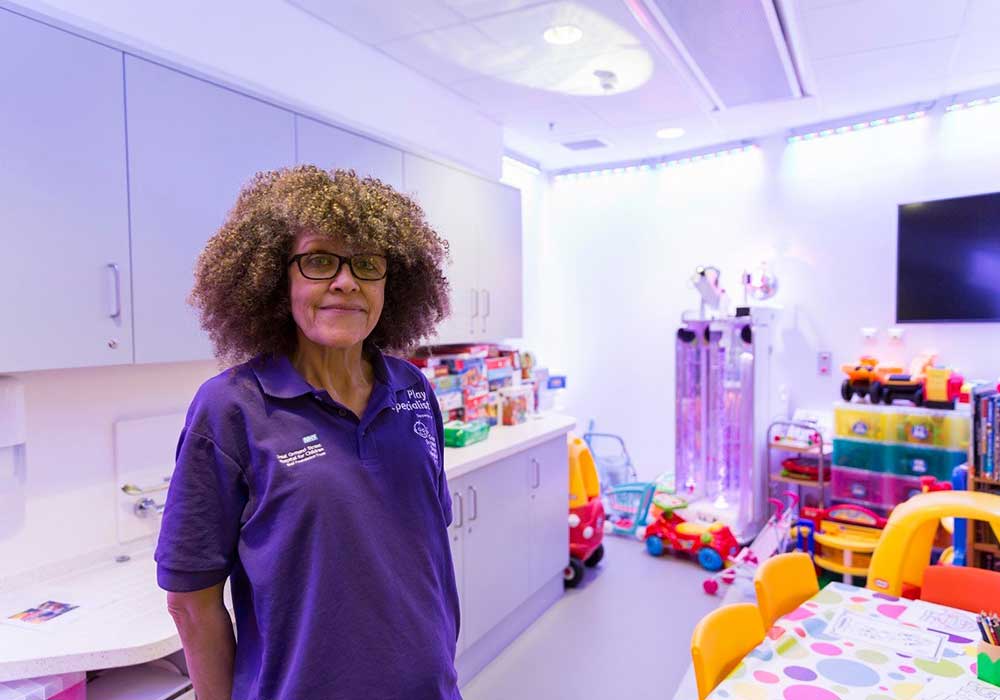 Emily: "The Play team at GOSH turn negatives into positives and add some giggles when there are difficult things like blood tests. They always help by distracting you with fun things and make being at hospital not so bad. Lizzie is my favourite, of course. We're twins because we both have curly hair and we're both crazy! She's really special, and GOSH wouldn't be the same without her. We laugh a lot together and she always has something fun to do. She's the medicine that makes me better!"
Luke: "GOSH is a good place and I like going there. I like that the Play team make the waiting part not so long with fun things and toys. Lizzie is always there, and I like her a lot."
Juliet, Luke and Emily's mum, adds: "What is so special about GOSH is that the waiting rooms never feel like waiting rooms. The children are almost disappointed when they get called in because they wish they could keep doing what they're doing with the Play team. "Lizzie, the Play Specialist on Leopard, is always quietly coming up with things to make Luke and Emily's experience of the hospital, not just bearable, but also fun and exciting. She's also often by their side when they've gone through difficult procedures. She helps them laugh through the pain. She truly cares about both my children and their futures – she's on this journey with us."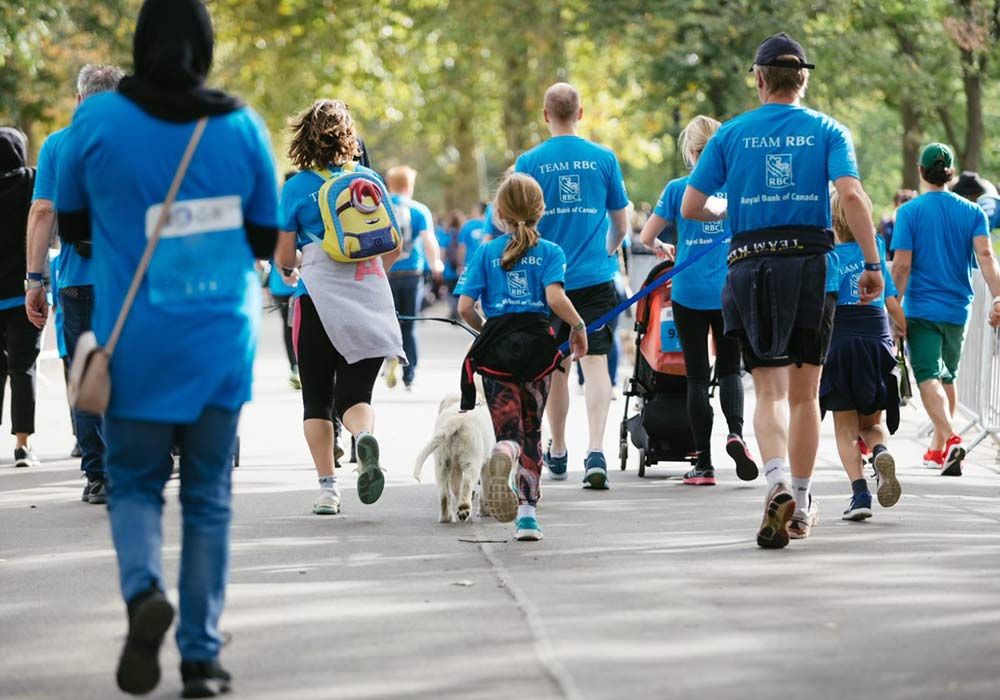 LittleBird are also excited to have teamed up with Great Ormond Street Hospital Children's Charity to support their 5K Family Fun Run in London's iconic Hyde Park to help raise funds. Suitable for all ages and abilities, the inclusive fun run will see children, parents and grandparents run, walk, scoot, wheel or jog around the accessible 5k course in support of the world-famous children's hospital.
There's even a family festival at the end with live entertainment from the team at Butlins, an eclectic mix of fabulous family activities, and even a few famous faces.
By taking part, you could help to fund ground-breaking research, advanced equipment, child and family support services, and the rebuilding and refurbishment of wards and medical facilities. Did you know this year is the 10th anniversary of the event and the biggest year yet. To celebrate, kids go free!
Save 25% when booking online using code LITTLEBIRD25 here
We hope the money raised will help parents and children around the world, allowing GOSH to continue its truly remarkable work in caring for sick children.