8 Weird and Wonderful Things to Do in London with the Kids – For When You've Done Everything Else
With all the holidays and weekends it's easy to very quickly feel like you've completely run out of ways to keep the kids entertained. You've exhausted all the usual museums, parks and cafes, so it's time to go on a treasure hunt for some of London's more hidden gems.
Top-secret historical sites, quirky art installations and unusual eateries – there's plenty weird and wonderful ideas on offer which are sure to score top points for a great family day out…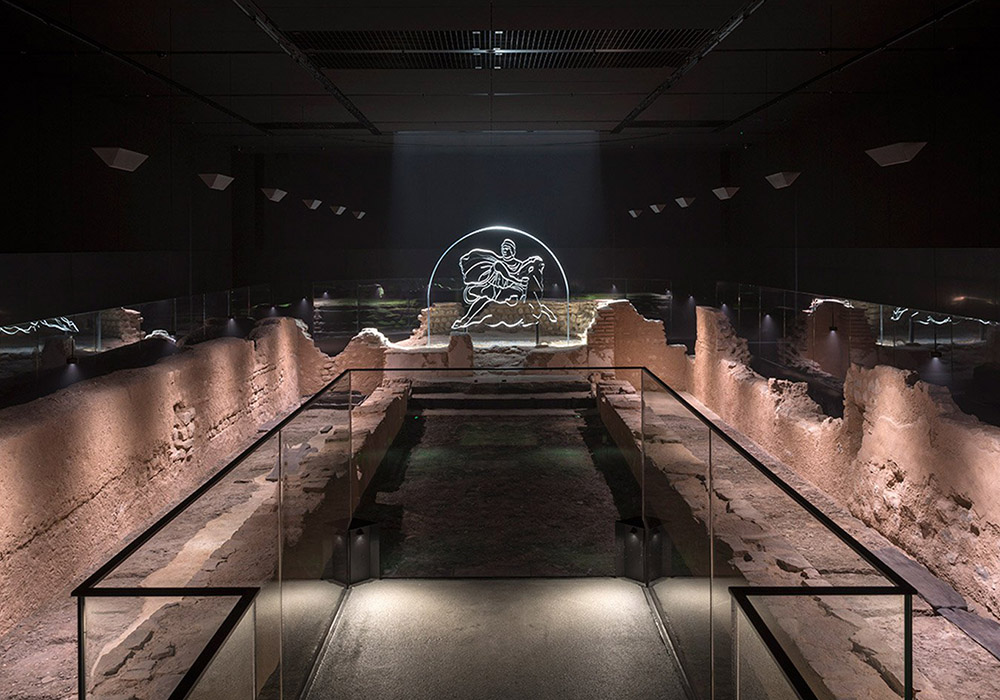 London Mithraeum – Cannon Street – Open Tuesday – Sunday
Did you know that you could visit a Roman Temple in the middle of London? Descend through Bloomberg's new European headquarters to below the city streets and discover the shrine to Mithras the bull-slayer. This amazing space from the 3rd century AD is a totally free wonder of the history of our city, where you can visit the ancient temple and wonder at unearthed artifacts, including the earliest hand-written document in Britain and a series of contemporary art.
Admission is FREE but to guarantee entry advanced booking is advised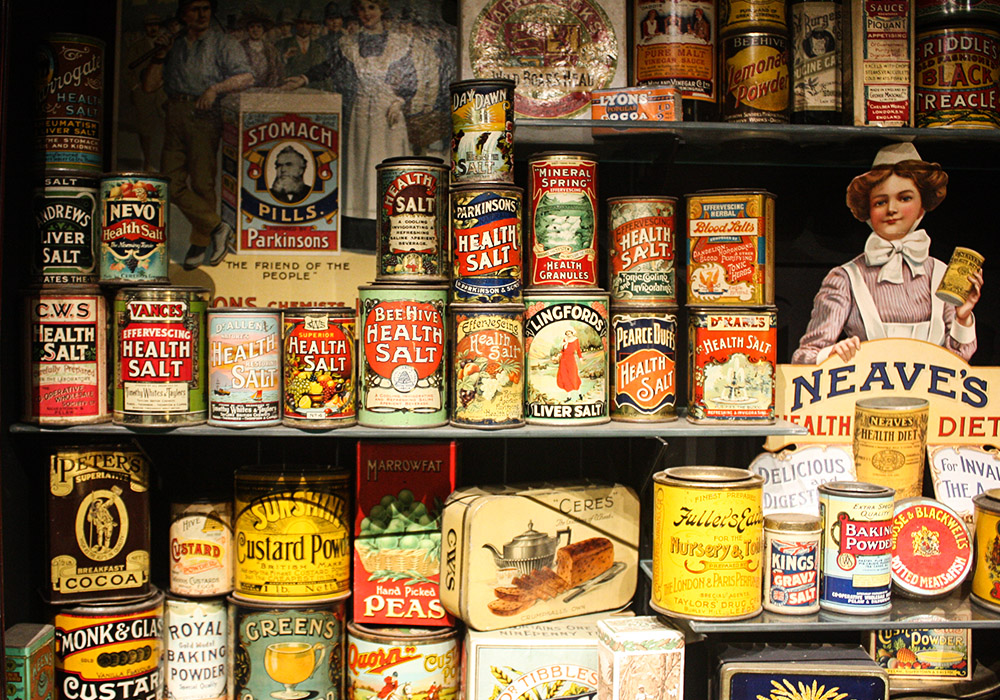 The Museum of Brands – Ladbroke Grove – Open Tuesday – Sunday
From mysterious religions of old to the religion of today. Explore the brands and packs, posters and ads, fads and fashions, toys and games at The Museum of Brands. Evocative and inspiring, it's a kaleidoscope of images and iconic brands, featuring thousands of items. It's a journey through how well-loved brands have evolved over the years and how we evolved with them. An interesting new way to get kids interested in history, plus they have family trails and events during the holidays!
Under 7s go FREE, Kids (7-16) £5, Adults £9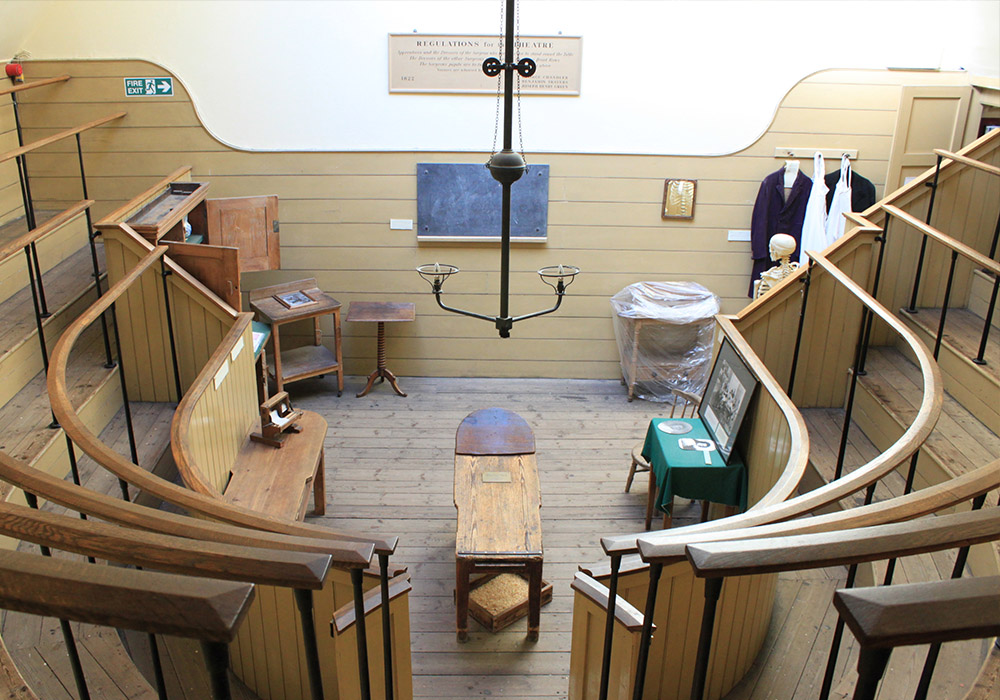 The Old Operating Museum – London Bridge – Open Daily
Now back to a slightly more traditional history experience, if you call an operating-theatre-hidden-in-the-attic-of-an-18th-century-church 'traditional'. Offering a unique insight into the history of medicine and surgery it is the oldest surviving (no pun intended) surgical theatre in Europe! Plus, every Saturday at 2pm you can observe from the same position as medical students of old, as you're taken through a mock demonstration of surgery before anaesthetics. They even run family-friendly workshops during the holidays and GCSE exam prep sessions for older kids.
Under 18s £3.50, Adults £6.50, Family (2 adults + 2 children) £15 – additional children + £1 each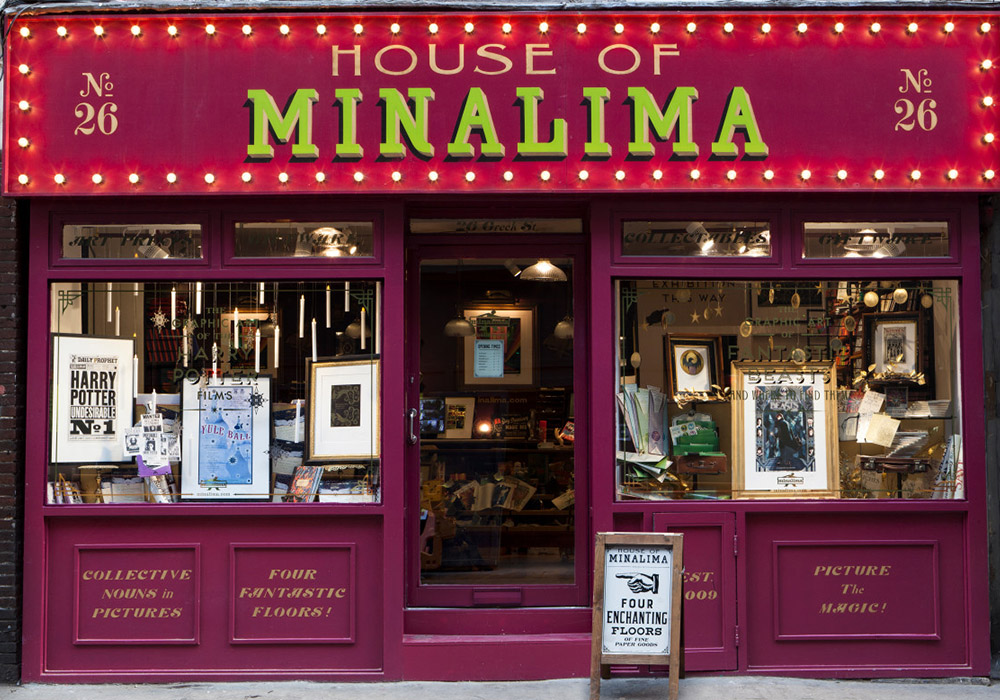 The House of MinaLima – Soho – Open Daily
Art is not just what you find in the Tate and our next entry proves this. The House of MinaLima is a graphic design haven that celebrates the graphic art of the Warner Bros. Pictures' Harry Potter film series, including Fantastic Beasts and Where to Find Them as well as illustrated classic fairy tale books. This enchanting building offers a truly immersive experience for everyone as you wonder at the authentic film props (like the Marauder's Map and Daily Prophet), amazing original art and even get your own Hogwarts acceptance letter!
Admission is FREE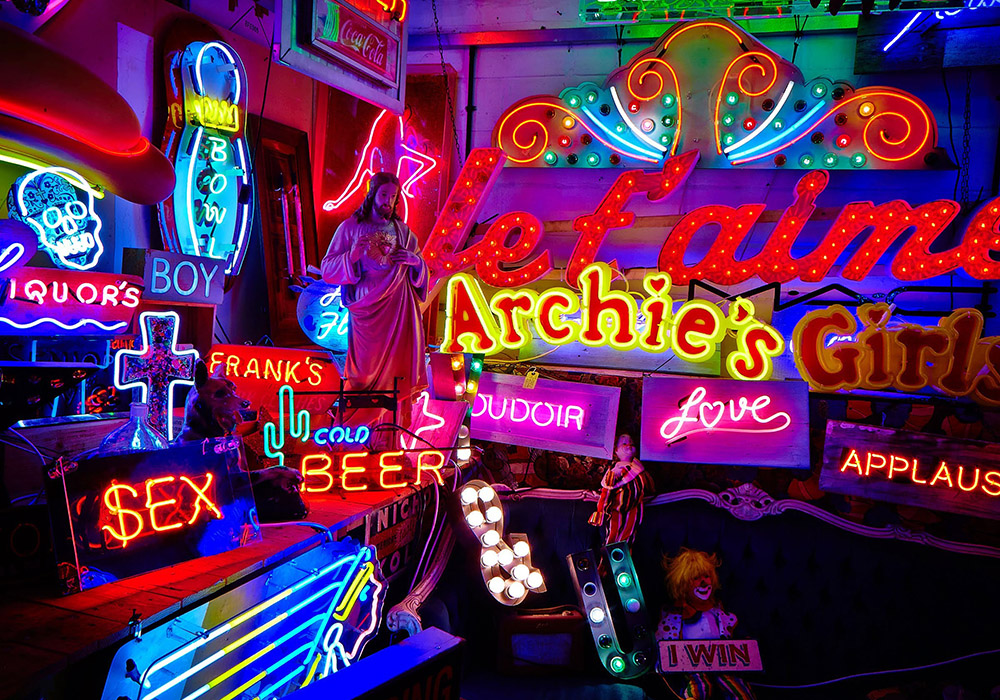 God's Own Junkyard – Walthamstow – Open Friday – Sunday
From one magical world to another… Except this one is lit up with the jewel tones of new & used neon fantasies, salvaged signs, reclaimed neon signs, old movie props and retro displays. God's Own Junkyard is the light that never goes out in the heart of Walthamstow, so when the Lumiere Festival and the Canary Wharf Winter Light Festival have gone, here is a world of iconically quirky light art that the kids will 'ooh' and 'ahh' over. Also for all the Insta-fams out there, its a great place for some amazingly unique family pics.
Admission is FREE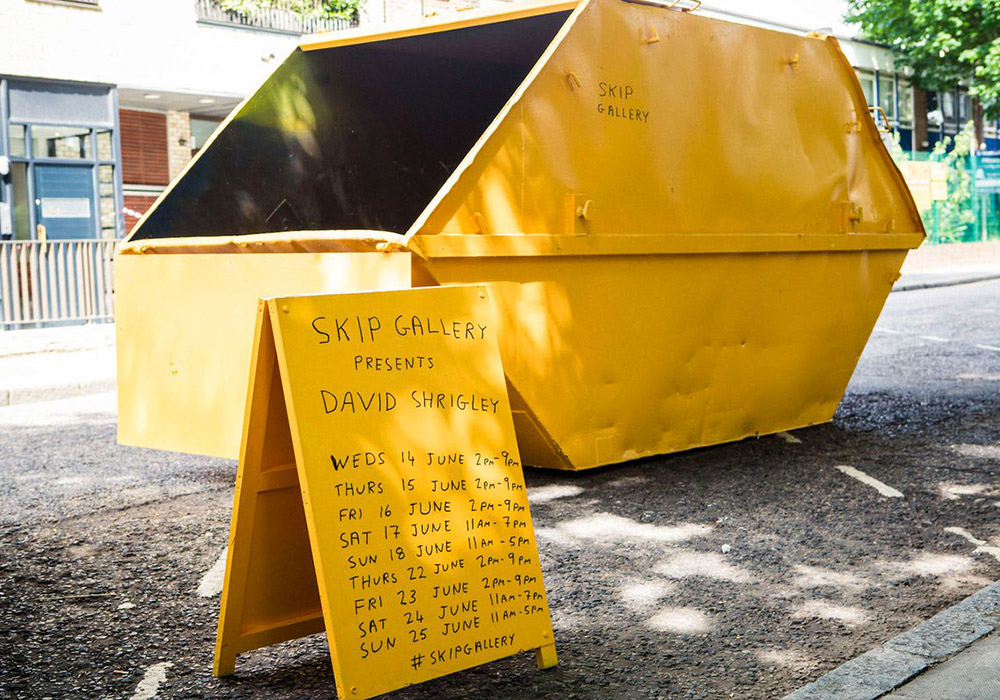 The SKIP Gallery – Various – Exhibition dependant
Still think that Modern Art is rubbish? Well, the SKIP gallery has taken this to the next level by actually showing their exhibitions in a real live skip, taking the every day in creative, arresting and inspirational ways. Each piece of work shown there is a unique site-specific piece that is then shown in different places around London as they revolutionise the traditional gallery-going experience. There will be four SKIP Gallery shows this year, with the gallery popping up all around London and the UK.
FREE to See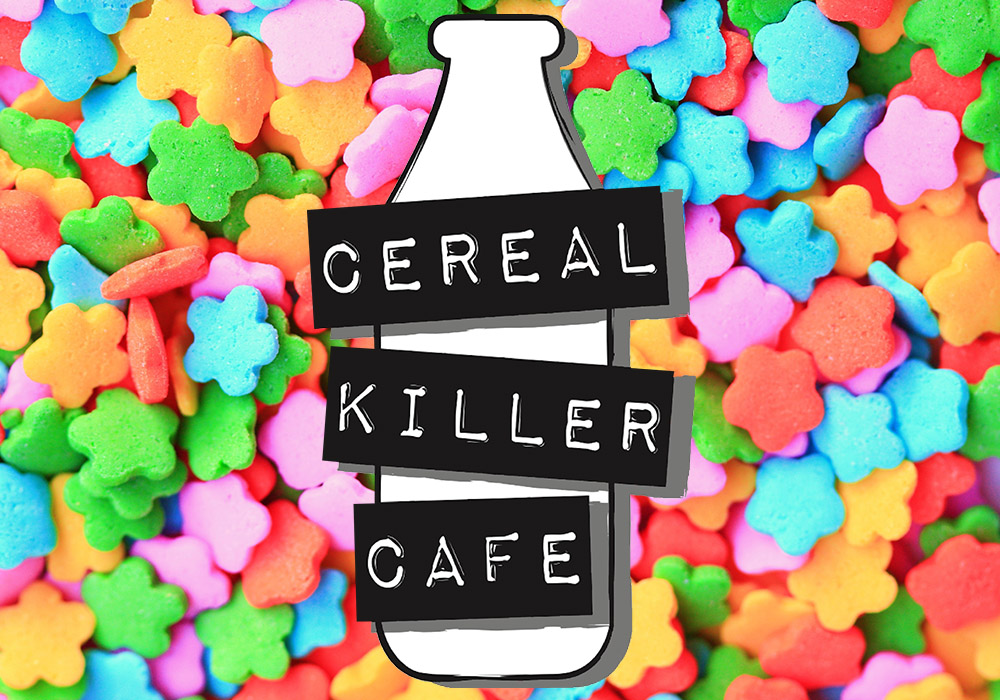 Cereal Killer Café – Camden & Brick Lane – Open Daily
After all that exploring you will most definitely have worked up an appetite, so why not head to Camden or Brick Lane for a nice refreshing bowl of cereal?! Whether it's breakfast, lunch or dinner, at the Cereal Killer Café you can choose from a menu of over 100 cereals from around the world. Customise your bowl with your favourite milk and add your topping (!) and your culinary creation is complete. It may be a hipster phenomenon but it's a fun place for kids to create their own technicolour treat, even if its just a one-off.
Prices vary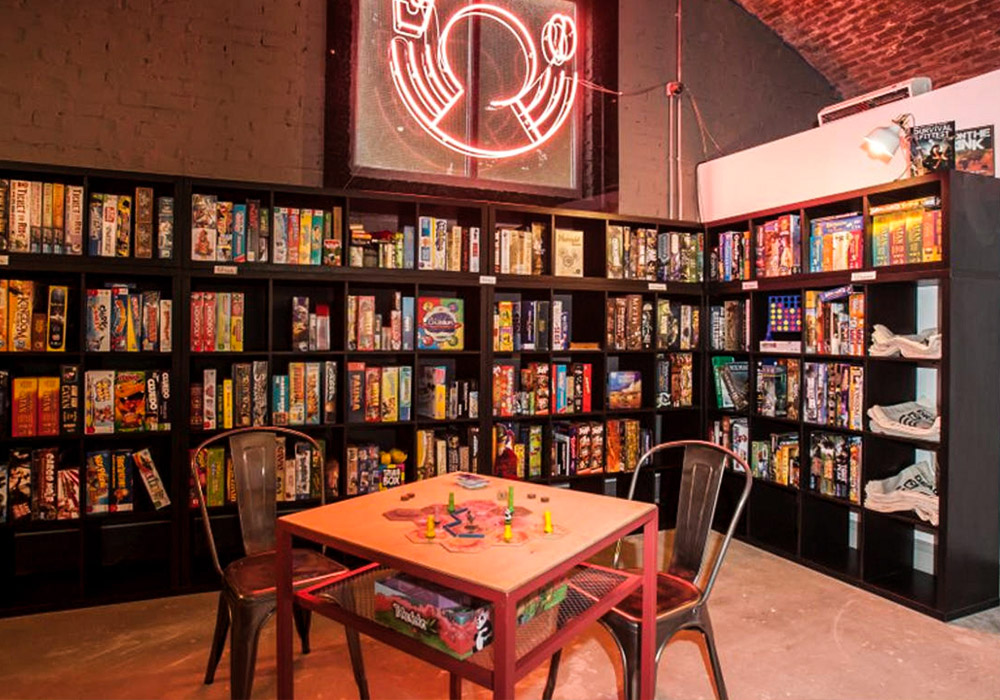 Draughts – Haggerston – Open Daily
If cereal isn't your thing then why not go for some great food and take Family Game Night on the road. London's first board game café is a haven for all game lovers, with a library of 600 and counting! There's everything from Chess to Fluxx Oz (don't worry I don't know what it is either) and it's sure to get the kids looking up from their phones and engaging in some healthy family competition. While the small plates are not a full sit-down meal, the food is filling and let's be honest it's not why you're really there…Little Jonny needs to be taken down after his unfair victory at Christmas and this is the perfect place to do it.
There is a cover fee of £5 per person to enter