BFI Family Screenings & Fundays – A Fab Family Day Out!
LittleBird Mum, Naomi, took her son to a BFI Funday's featuring the adaptation of David Walliams' hit novel, Ratburger. Read all about their trip…
As a fan of all things David Walliams, my youngest son (a-growing-too-fast-10-year-old), was over the moon when he was told we were lucky enough to see a preview of the upcoming Sky Production of Ratburger (coming to Sky 1 this Christmas) at one of the latest BFI Fundays.
If you're not too familiar with the typically brilliant and best-selling tale Ratburger, it tells the story of a little girl Zoe, who lives with her Dad and evil stepmother Shelia, who struggles to keep her pet rat Armitage, out of the hands of evil Burt from Burt's Burgers.
The fifth adaptation of Walliam's hugely popular novel features an all-star cast, including Sheridan Smith, Sophie Thompson, Nigel Planer and as an extra special treat – the author himself as Burt! Packed with humour, endearing characters and villainous villains, it's an engaging and at times squeamish film –  one the kids will love and you'll enjoy too.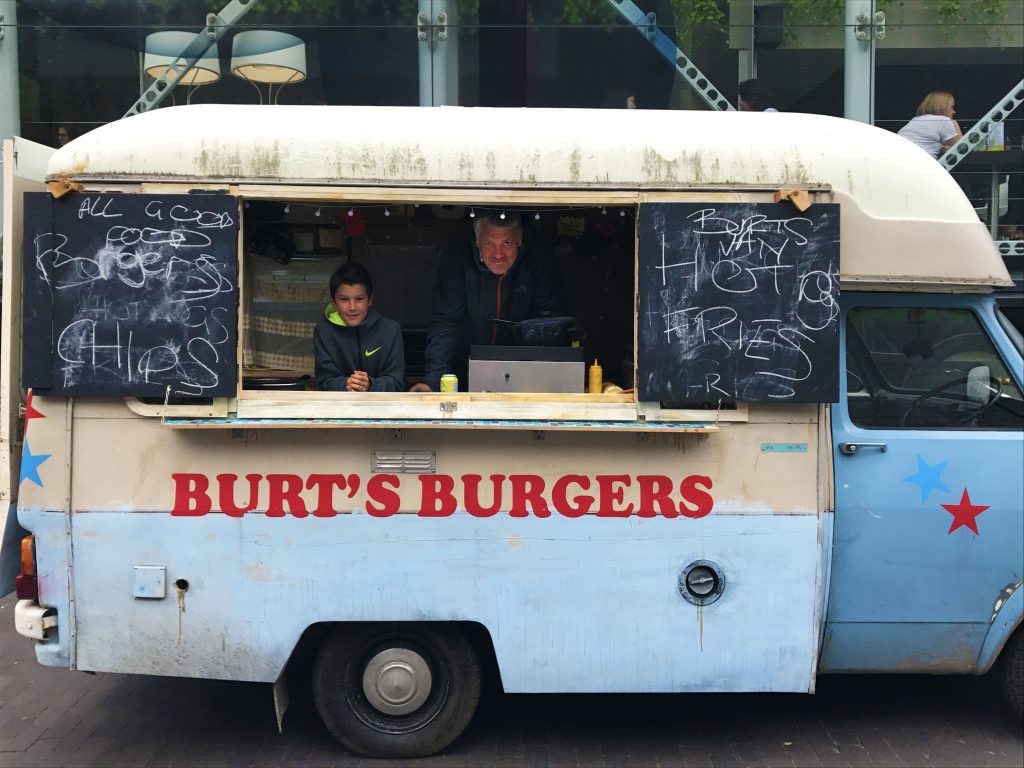 What's more, at the monthly BFI Funday screenings where they preview upcoming releases such as Despicable Me and Captain Underpants, from 12pm the BFI also host creative, hands-on workshops which have lots of fun and interesting activities for the kids to get stuck into. My 10 year old LOVED the stop motion animation workshop and all the arts and crafts activities on offer.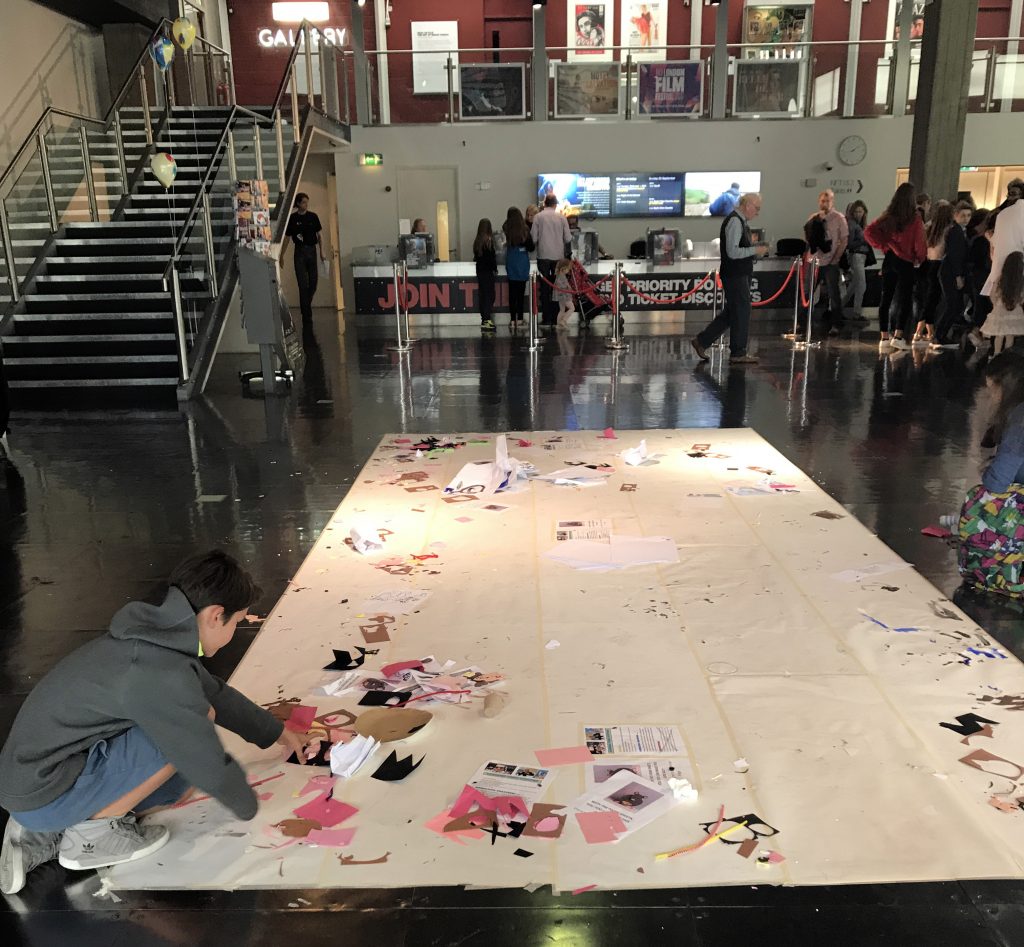 Just try and get there early to make the most of all on offer. For more info and to check out the upcoming previews visit bfi.org.uk/families.
Plus the BFI, at the centre of the Southbank, is the perfect location to make more of a day of it. Whether that's having a play in the long sandpit, or ogling the skills of the skateboarders; there's something to keep all members of the family entertained.
Whilst you could have lunch at one of the many family-friendly restaurants in the area, my tip would be to try the delicious street stall offerings at the market (open every Saturday and Sunday), where you can scoff Polish, Thai, Seafood, Vegan, Indian, Greek and so much more.. even Burgers – just check first and make sure they're not ratburgers!
Don't miss Ratburger which will be hitting the screen this December on Sky 1.
Keep an eye out for more BFI Funday's on LittleBird!