What's On This Weekend? Saturday 5th & Sunday 6th March
Fun and fantastic things to do with the kids in London this Weekend & for Mother's Day
Saturday 5th & Sunday 6th March
SHAKESPEARE WEEKENDER AT THE BARBICAN, IN THE CITY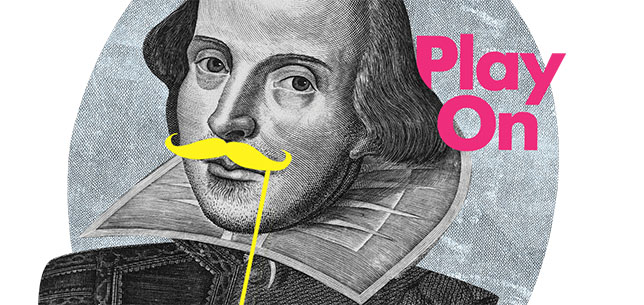 If 'Show the Love' Karaoke Glitter Parties, Theatrical Tattoos and Hair As You Like It – Shakespeare style be the food of family fun – Play On! This weekend the Barbican Centre throw open their doors to celebrate the playwright's legacy with the fabulous  Shakespeare Weekender.
There's the opportunity to learn a dance inspired by the Elizabethan court in just 40 minutes,  be a model for an expert from the Royal Shakespeare Company as they reveal how to create a black eye or bloody nose,  make badges and crafty T-Shirts, dress up, watch stage fighting demonstrations, play bingo or make a film. If you're still out and about on Saturday at 6.45pm head to the Guildhall for a spectacular light and sound production  and see the historic façade brought to life with 3D projection mapping technology.
When: Saturday 5th & Sunday 6th March, 11am – 6pm
Where: The Barbican Centre (Foyers) EC2Y 8DS
Age: 6+
Cost: Free and ticketed events
LittleBird's Top Tip: Don't miss Burn The Curtain Desperately Seeking Shakespeare. Experience this unique hunt between the Barbican and the Museum of London, either as a wandering poet, seeking words to create a master work, or as the Night Watch, trying to track down vagabonds… tours are at 11am, 12pm, 2pm, 3pm and 4pm.  Meet at Barbican Advance Box Office or Museum of London Information Desk.
SPINE FESTIVAL 2016: LIBRARIES OUT LOUD, VARIOUS LOCATIONS ACROSS LONDON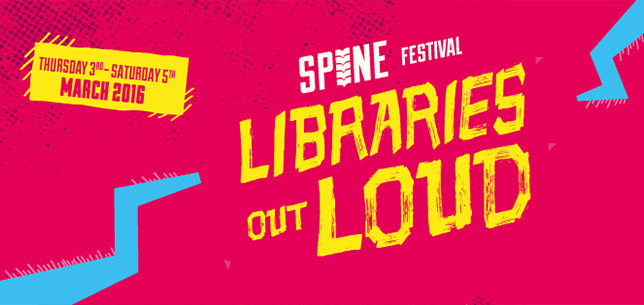 It's World Book Day tomorrow so what better to continue your literary celebrations than at  SPINE Festival.  Bringing London communities together to celebrate the arts and literature in libraries  SPINE Festival offers fun activities and events for kids and their families to enjoy including  music, dance and drama, to poetry, storytelling and visual art.
There's the chance to meet filmmakers, poets, writers and choreographers at different libraries across London in a selection of Artist In Residence workshops as well as get involved in various activities. The Lego Club at Burnt Ash Library encourages  the kids to build their own models, SPIN in Bexleyheath Central Library promises a fun, interactive spoken word show bursting with a playful mix of poetry, storytelling and performance. There's also Poetry Parachute in Askew Library (Hammersmith) offering a creative writing drop-in workshop about all things that make poems fly, float and feel fascinating plus an Animation workshop in Hounslow Library. To find out what's happening near you throughout the festival,  check the listing here.
When: Thursday 3rd – Saturday 5th March
Where: Various libraries throughout London
Age: Families
Cost: Free but some events require booking
LittleBird's Top Tips: Check out our World Book Day blog  and pop over to our competition page to enter some fab competitions from Harper Collins including the chance to win a Kindle Fire and a Nintendo 3DS.
PLAY HOLI IN THE CITY AT CINNAMON KITCHEN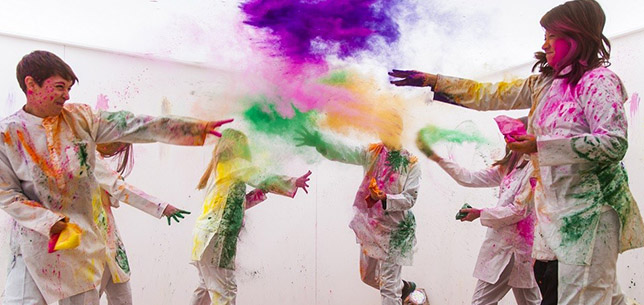 Announcing the arrival of spring and the passing of winter, Holi is a welcome burst of fluorescence following London's bleak and blustery winter, where families traditionally gather together and cover each other in coloured paint. Experience the spectacular paint throwing festivities that mark the renowned Indian festival of colour on 23rd March.
Popping up outside the Cinnamon Kitchen & Anise,  this purpose-built party pod is a place where you and the kids can celebrate and enjoy. There are offerings of cocktails, canapes for the grown-ups and, of course, three-course meals for a price, but if all you fancy is thirty minutes of paint-pelting with family and friends in a colourful powdered wonderland, then that's just fine. Here are some top tips for Play Holi in the City.
When: until 12th March
Where: Cinnamon Kitchen & Anise ,  EC2M 4YL
Age: Families
Cost: £8 per person (including colours and overalls)
LittleBird's Top Tip: You're not far from Petticoat Lane Market, Brick Lane and if you're up with the larks (aka the little ones) – you could drop by the Columbia Road Shops & Flower Market.
THE SPRING KNITTING & STITCHING SHOW AT  KENSINGTON OLYMPIA  – SAVE UP TO 38% WITH LITTLEBIRD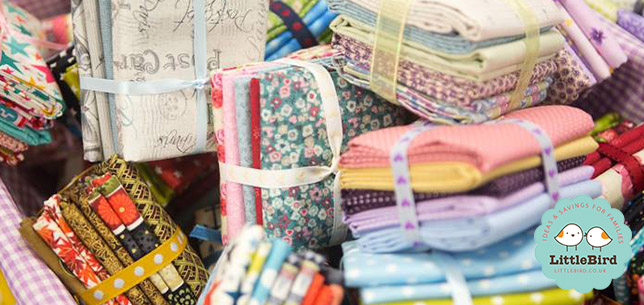 If you have a love of knitting and sewing or are looking to inspire and instil an interest, head to Olympia this weekend and immerse yourselves in The Spring Knitting & Stitching Show.  Whether you want knitting yarn and accessories, fabric, sewing machines or embroidery threads you'll find all the knitting supplies and craft products you can think of.
There are dress making studios, workshops plus a Create & Craft Theatre with demonstrations and special guests. View an array of projects from Matt Chapple, Chinelo Bally and Lauren Guthrie (The Great British Sewing Bee). There's an interactive yarn sweet shop, drop in knitting & croquet sessions, Mr X Stitch Inspiration Station where you can learn cross stitch with students from the Royal School of Needlework as well as exploring six Textile Galleries. And of course, you can simply shop til you drop!
When:  until 6th March
Where:  Olympia, W14 8UX
Age: All ages
Cost: Save up to 38% on tickets; Adults, £10, Children, £5, only with LittleBird
LittleBird's Top Tip: Check out the Barbican Library's Knitting Club. Let the kids learn how to cast on, work simple stitches and cast off to create their very own woolly masterpiece. It's free but you'll need to book and it starts this Saturday. For ages 8+.
DESIGNING LONDON AT THE MUSEUM OF LONDON DOCKLANDS, CANARY WHARF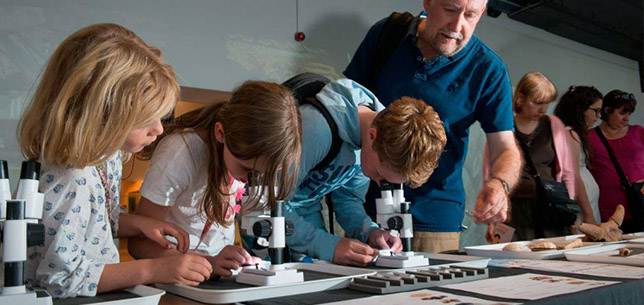 Let the kids marvel at the wonders of science, get experimental and create their own inventions this weekend as the Museum of London Docklands celebrates Inventions that shaped our City, offering a host of interactive activities to be enjoyed by the whole family. There is also the chance to  learn about some amazing women inventors in a celebration of International Women's Day.
While you're here, don't miss the interactive Mudlarks, the sounds and smells of the notorious backwater know as Sailortown and the Warehouse of the World where you can smell exotic spices and play games to find out where in the world imports to London's docks came from.
When: Saturday 5th & Sunday 6th March, 12pm – 4pm
Where: Museum of London Docklands, E14 4AL
Age: 5+
Cost: Free
LittleBird Top Tip: Canary Wharf  has one of the UK's largest collections of Public Art: download the latest map and create your own art trail of discovery – for more info, click here. If tummies start to rumble, there's plenty of choice including firm family favourites Nando's, Wagamamas and, of course, Pizza Express!
MINI RUMPUS AT THE VAULTS, WATERLOO – SAVE 25% WITH LITTLEBIRD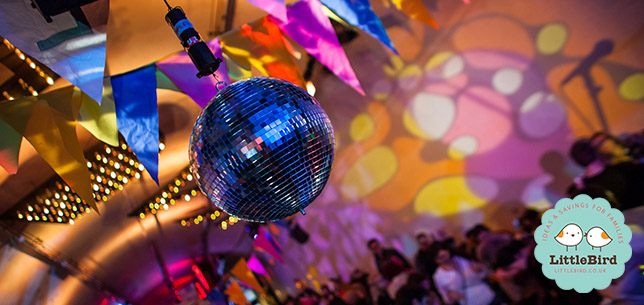 This Saturday experience Mini Rumpus 'Under the Sea' Party –  an immersive family event where you can dance, see a show and get involved with crazy craft activities. Let your marine imagination run wild and dress up in your most fabulously fishy fancy dress to experience the sparkliest party in town! Mini Rumpus 'Under the Sea' Party promises families magical mayhem, mischievous mystery and lots of  musical fun!
Prepare yourselves for a musical procession and a live performance by the completely extraordinary and twisted brass band Perhaps Contraption; take a ringside seat for incredible circus acts and hula-hooping with Marawa's Majorettes and join the internationally celebrated Rumpus Kazoo Orchestra.
When: Saturday 5th March, 11am – 2pm
Where: Under Waterloo Station, (turn right from Lower Marsh onto Leake St, SE1 7NN)
Age: Families
Cost: Save 25% with LittleBird & book now before tickets sell out! Children £7.50, Adults £10.50
LittleBird's Top Tip: After being underground for a few hours, some fresh air will be needed so head over to the Jubilee Gardens; a lovely green space in front of the spectacular London Eye with a great playground.
CHOCOLATE TOUR OF LONDON – SAVE UP TO 58% WITH LITTLEBIRD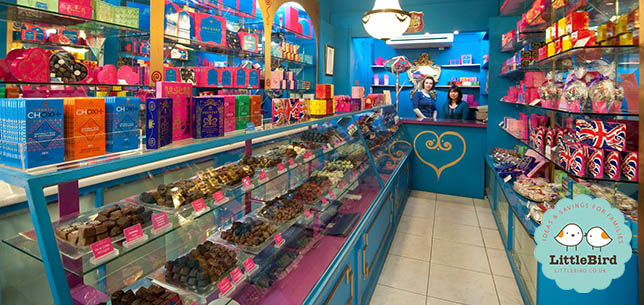 Whether you, mum or indeed the kids love chocolate, this tour was made for the chocoholic in you. The Chocolate Tour of London will take you to some of the finest chocolatiers in London and there's plenty of sampling to be enjoyed throughout.
You'll visit Algerian Coffee Store Renowned for its chocolate covered coffee beans since 1887, pop into Paul A Young to sample some award-winning chocolate.  It's then onto the renowned Hotel Chocolat, before arriving at Freggo; the best chocolate ice cream in London. You'll love Prestat and Fortnum & Mason's before sampling yumminess at the East India Company Elizabeth I and finally Carpo – fantastic chocolatey treats from the heart of London. There is simply nothing else to say but mmmmmmm….
When: weekends only, 12pm & 3pm
Where: Algerian Coffee Store, W1D 4PB
Age: Families (but note the tour lasts 2.5 hours)
Cost: Save up to 58% with LittleBird, 2 people; £28, a family of 4; £55 – book now
LittleBird's Top Tip: If you love the idea but already have plans, don't worry – your voucher is valid until 31st December 2016 so perfect for an Easter chocolaty treat. Prefer cake to chocolate, check out the Cupcake & Macarons Tour of London and save 56% with LittleBird.
MUSEUM OF BRANDS, PACKAGING & ADVERTISING, NOTTING HILL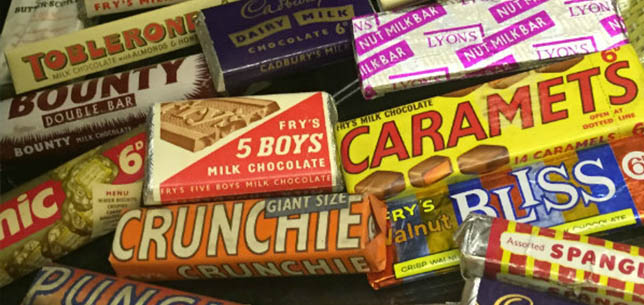 If you haven't been to the Museum of Brand, Packaging & Advertising's new location in Notting Hill yet, pop along on Sunday for this fab activity for the kids. To say a great big thank you to mum, let the kids enjoy designing their own mum-tastic chocolate box this Mothering Sunday. You can enjoy a 10% discount in the café too and fill your box with some tempting and tasty chocolate treats – Munchies anyone?
There are family trails for ages 4-8 or 9-13 to spark inter-generational discussions about the collection. Enjoy the family trails and helping the kids find out;  Who invented the first vacuum cleaner? What were Starbursts called in the 1970s? Which famous brand has the slogan "Washes whiter"?  Then head to the cafe and enjoy their selection of retro sweets, snacks and hot drinks.
When: Sunday 6th March, 11am – 5pm
Where: Museum of Brands, Packaging and Advertising, W11 1QT
Age: Families (with family trials aimed at 4 – 8 and 9 – 13)
Cost: Free with standard admission (adults £7.50 & kids £3)
LittleBird's Top Tip: Over the Easter Weekend 25th – 28th March, the museum's revamped Time Tunnel with be unveiled telling the story of the consumer revolution! There will be a whole host of entertaining and engaging activities, including talks, crafts and trails for all the family. More info, click here.
MOTHER'S DAY AT HAM HOUSE & GARDENS, RICHMOND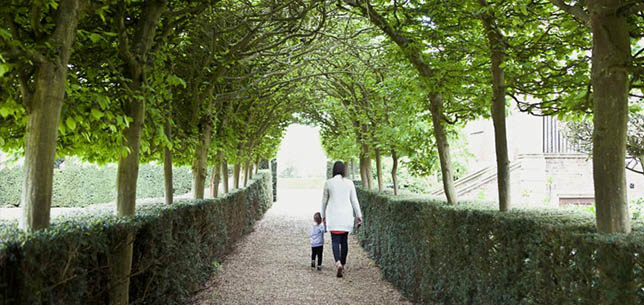 Treat mum to a day out at Ham House & Garden this Mother's Day.  Beautifully situated on the banks of the River Thames, this 17th Century building is a treasure trove of paintings, furniture, textiles and unique objects. Tea themed activities and workshops are promised this Sunday and you can explore the house with free family trails and head below the stairs for the hands on rooms.  The Kitchen Garden provides the café with produce all year round, from purple-podded peas to salsify, skirret and scorzonera – the aim is to be as true to the 17th century possible – so a yummy lunch awaits. Plus this Sunday,  mum goes free when accompanied by a child!
When: Sunday 6th March, 10am – 5pm
Where: Ham House & Gardens, TW10 7RS
Age: Families
Cost: Free event with normal admission prices  (Adults £10.40, Children £5.20)
LittleBird's Top Tip; With Kingston 15 minutes down the road, don't miss The Rose Theatre's production of one of Roald Dahl's most popular books The Witches.  Save 38% with LittleBird and book now – tickets are selling fast.
THE GREAT BRUSH UP II AT THE ROYAL ACADEMY, PICCADILLY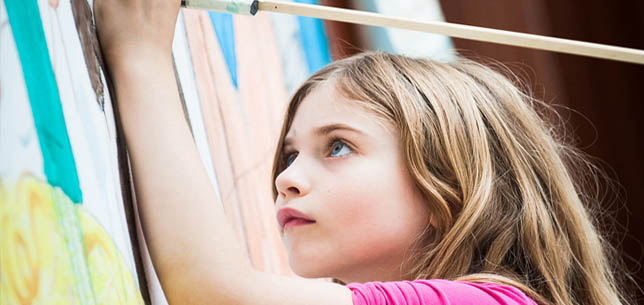 Head to the Royal Academy this Sunday for this free family workshop inspired by Impressionist artists like Berthe Morisot and let the kids learn how to create colourful canvases and illuminated masterpieces.  The workshop is part of the Royal Academy's current Painting the Modern Garden: from Monet to Matisse exhibition as well as their programme of events celebrating International Women's Day.
While you're here, enjoy the RA's Art Detective Family Trails.  You can download the Painting the Modern Garden: from Monet to Matisse and remember under 16s go free to the exhibition. Or get the kids to make their own artist sketchbook to bring along, click here for instructions and check this out  if you missed the recent Ai Weiwei exhibition, the RA has created  a  downloadable experience  just for you!
When: Sunday 6th March,  11am – 3pm
Where: Royal Academy, W1J 0BD
Age: Families
Cost: Free, drop in
LittleBird's Top Tip: You're ever so close to Piccadilly Circus and Ripley's Believe it or Not! with Planet Hollywood a hop, skip and a jump away! Treat the family to a meal at Planet Hollywood (no cooking for mum!) and then enjoy a fast track ticket to Ripley's Believe it or Not! If you like the idea but this weekend doesn't work – vouchers are valid during Easter – no booking required!