What's On This Weekend? Saturday 12th & Sunday 13th March
 Fun and fantastic things to do with the kids in London this Weekend
Saturday 12th & Sunday 13th March
 Families Find Out Festival at the Museum of London, the City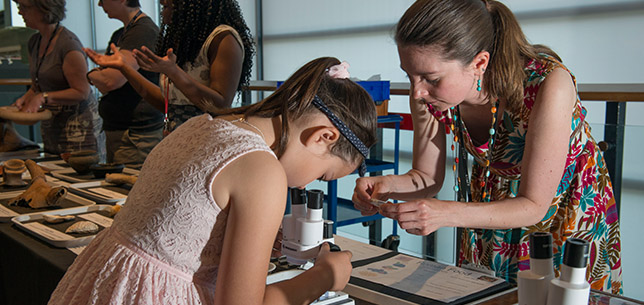 Part of British Science Week 2016, the Museum of London celebrates science this weekend and has invited science students from Imperial College London to take over the museum and explore the amazing world of science and technology in London's past, present and future.
There's the chance to be seen by the plague doctor, use a microscope to find out what bacteria looks like as well as learn about the best bridge design. Be prepared to get a little wet as you and the kids discover what secrets and treasures the Thames holds and don't forget to hold your noses at you study some real petrified poo and get the chance to create a (pretend!) poo of your own. Plus,  find out what aerospace engineering can tell us about making the perfect paper plane and make one of course. With lots more to explore and discover, expect to be intrigued, inspired and get ready to investigate at Families find out Festival. Hungry tummies while you're here? Kids eat free at the London Wall Restaurant.
When: Saturday 12th & Sunday 13th March,  11am – 4pm
Where: Museum of London, EC2Y 5HN
Age: 5+
Cost: Free
LittleBird's Top Tip: There's lots going on to celebrate British Science Week, click here to find an event near you and if you can't make it to one of the activities during the week, check out these quizzes – there are different levels for different ages.
WOW Festival at the Southbank Centre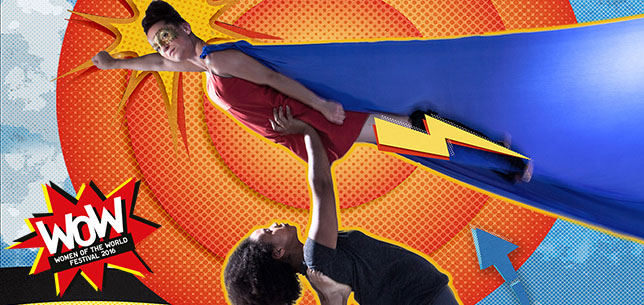 The WOW Festival returns to the Southbank celebrating women and girls and looking at the obstacles that stop them achieving their potential. There are plenty of free events happening including the chance to witness a Guinness World Record-holding hula hoop troupe as well watching a plethora of free performances including If I Could I Would –  a circus and dance performance that asks you to imagine having super powers for a day. There's music, funky choir performances, talks, debates, mentoring sessions along with a WOW creche (£8, £5) if you'd like to enjoy the festival without the little ones. Plus don't miss the WOW Climbing Wall (£2) – put your mind and your body to the test as you scale new heights. 
When: until Sunday 13th March
Where: Southbank Centre, SE1 8XX
Age: Families
Cost: A variety of free and paid events
LittleBird's Top Tip: If the kids love disco roller skating, this is the last weekend to enjoy BUMP. Get your skates on and get into the groove….Kids are £7.50 & adults £10; book your tickets here.
Dinosaur Adventure Golf, Various Locations – Save 40% with LittleBird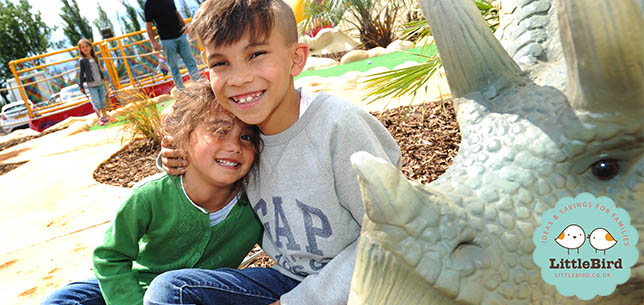 Enjoy the perfect combo of dinosaurs and crazy golf this weekend with the kids. Dinosaur Adventure Golf offers you and the kids 18 holes of Jurassic golfing action. There are fossil rock paths and tropical palm trees and a deep lagoon as well as life-size dinosaurs that move, breathe and roar. Choose from three locations in and around London;  Dinosaur Safari Adventure Golf in Barnet, Jurassic Falls Adventure Golf in Chingford and Dinosaur Escape Adventure Golf in Northolt.
If you can't make it this weekend, don't worry, your vouchers are valid until 30th April so a perfect activity during the Easter holidays.
When: open daily from 9am til dusk
Where: Dinosaur Safari, EN5 3HW,  Dinosaur Escape, UB5 6QZ & Jurassic Falls E4 8TA.
Age: Families
Cost: save 40% on all tickets with LittleBird, tickets starts at £1.95 – buy now!
LittleBird's Top Tip: If the kids prefer  a 'Yo Ho Ho Me Hearties' to a Rrrrroar – then head to Pirate Cove Adventure in Bluewater and enjoy a 40% saving on tickets here too.
500 Years of Plants and Animals at Tate Britain, Millbank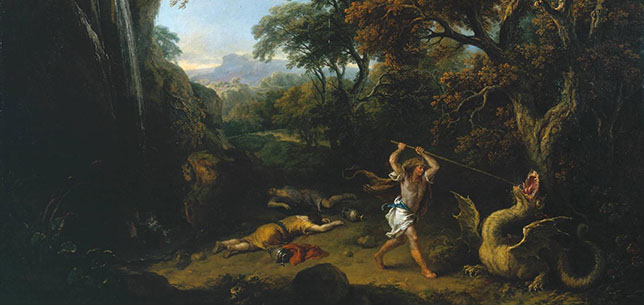 Let the kids experience BP Displays at Tate Britain this weekend through soundscapes, specially created for families by musicians and sound artists. 500 Years of Plants and Animals has been created for those looking to explore the BP Displays at Tate Britain, using sounds of different wildlife hiding in the collection, woven together with words from zoologist Paolo Viscardi. Sound artist Antoine Bertin zooms in on the strange and the wild, creating a living breathing soundscape to listen to as you walk through the galleries. You can download before you go and don't forget your headphones.
In need of refreshments? The Tate Cafes offer children's menus and provide crayons and activities to keep little hands busy and check out the Pocket Art Gallery App – make your own gallery together: a great digital keepsake of the day.
When: available daily
Where: Tate Britain, SW1P 4RG
Age: 7+
Cost: Free
LittleBird's Top Tip: This is the last weekend to see the current Frank Auerbach exhibition. A British artist who has made some of the most vibrant, alive and inventive paintings of recent times, the exhibition covers 1950s to the present day celebrating his portrayal of both of people and of the urban landscapes near his studio in Camden Town.
Code Cracking on the HMS Belfast, London Bridge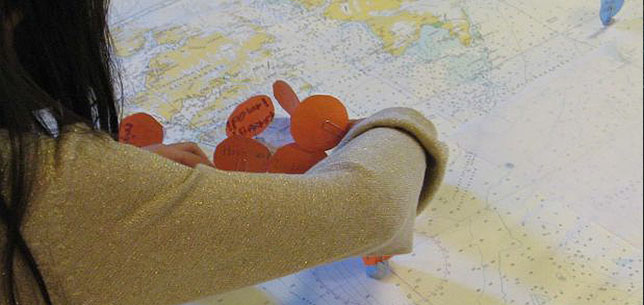 Want to decipher secret messages this weekend? Then head to HMS Belfast.and enjoy Cracking Codes.  Let the kids learn how to intercept messages, map hazards on a sea chart and even make up their secret code. They'll get to find out all about the skills intelligence officers had to have as well as some of the dangers that surrounded HMS Belfast at sea.
The HMS Belfast makes for a great day out. Let the kids climb up and down the ladders of a real warship that fought in the largest military operation in history and explore the 9 decks – go from the bowels of the ship where the Engine and Boiler rooms are all the way up to the Compass Platform where you can take in the views of London from the Captain's chair. You can all feel the rumbles of a real battle in the Gun Turret Experience and then test your navigation skills in the Operations Room. Aye aye captain!
When: Saturday 12th & Sunday 13th March, 11am – 12.30pm & 2pm – 4pm
Where: HMS Belfast, The Queen's Walk, SE1 2JH
Age: Families
Cost: Free with admission (adults, £14.50 & children £7.25)
LittleBird's Top Tip: Why not combine your trip to HMS Belfast with a hop on, hop off City cruise and set sail along with the River Thames – save 50% with LittleBird and if the kids love re-enacting history, head to Sir Francis Drake Golden Hinde for some Tudor sailor fun. Book through LittleBird and save 20% – book now.
Venturing Beyond, with Pat Bradbury at Somerset House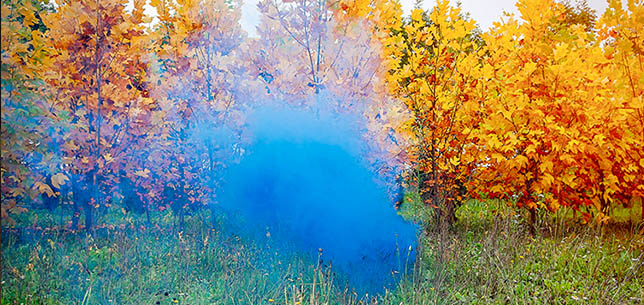 Enjoy an afternoon at Somerset House this Saturday and pop along to this artist-led workshop with a twist. Look beyond the boundaries of space and place with Pat Bradbury who asks you to explore how ways of thinking, acting and being affect what we make and how we create.
This workshop is in association with the exhibition Venturing Beyond (running until 2nd May). Pop along to the Terrace Rooms and have a look around before or after this workshop – the exhibition is free. Venturing Beyond: Graffiti and the Everyday Utopias of the Street showcases the specially-commissioned work of seventeen street artists from around the globe. Arguing against the traditionally-held belief of graffiti as a dystopian movement or 'glorified vandalism', working in situ, the artists have produced a new body of work based on utopian themes.
When: Saturday 12th March, 12pm – 3pm
Where: Somerset House, WC2R 1LA (South Wing)
Age: 6 – 12
Cost: Free
LittleBird's Top Tip: While you're here, why not go on an adventure trail and enjoy Father Thames: the bearded river god trail at Somerset House. Download the activity sheet here before you go and discover Somerset House's unofficial mascot.
Harry Potter Sightseeing Tour – Save up to 62% with LittleBird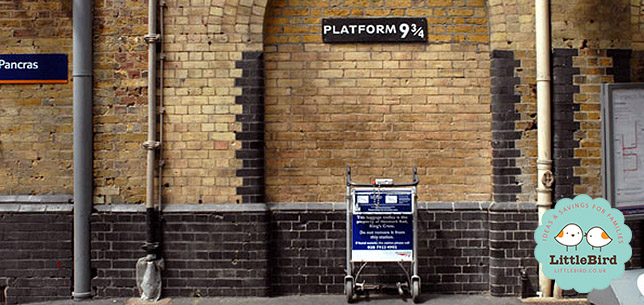 See all things Potter with a magical Harry Potter sightseeing tour around London with friends and fans! Visit some of the places which inspired the Harry Potter books as well as  experiencing the London locations featured in the Harry Potter films. Make it a date with family and friends as you discover sights, facts and stories all about your favourite Wizard.
As you finish your tour at Kings Cross station (of course!), head to Granary Square, a 5 minute walk away,  grab a take out coffee from Caravan  and hang out by the 1,000 fountains (there's plenty of app fun to be had with the fountains) or pop inside Caravan and  enjoy some great food – their pizza's are yummy!
When: Saturdays at 12.30pm & Sundays at 10.30am
Where: Leicester Square, WC2H 7DE ( Meet TKTS Booth)
Age: Families
Cost: Save up to 62% with LittleBird, tickets from £10 – book now (vouchers valid until end 2016)
LittleBird's Top Tip: If you love the idea of a tour but prefer edible treats to literary treats – check out the Cupcake & Macarons Tour of London and the Chocolate Tour of London – perfect for the chocoholic in you!
Disabled Access Day at Kensington Palace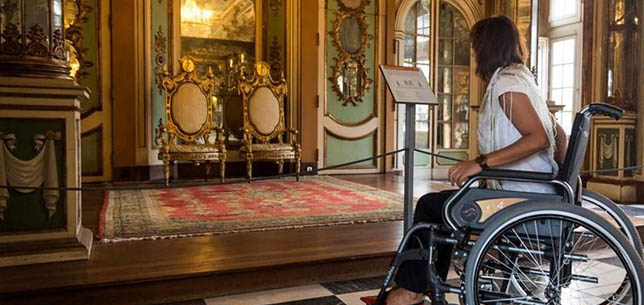 This Saturday it's Disabled Access Day and along with many other venues throughout London and the UK, Kensington Palace are hosting special events for both hearing impaired and visually impaired visitors. Presentations, object handling sessions and tours are on offer at set times throughout the day as visitors and their families are invited to discover more about Kensington Palace's fascinating 300 year history. While you're here, the kids can explore the Palace's with a family trail and have an adventure in the gardens.  Why not get the kids excited before you visit with Palace Kids – there's videos, games, makes and activities offering plenty of fun facts.
If you want to find out more about Disabled Access Day and events going on this Saturday near you,  Click here.

When: Saturday 12th March
Where: Kensington Palace Gardens, W8 4PX
Age: All
Cost: All activities are included with a valid admission ticket (adults £18, kids go free) but do require advance booking.
LittleBird's Top Tip: Located next door to Kensington Palace, don't miss taking the kids to  Diana's Memorial Playground.  Inspired by Peter Pan, the playground has a giant pirate ship as its centrepiece plus there's a great cafe too!
St Patrick's Day Festival & Parade 2016, Trafalgar Square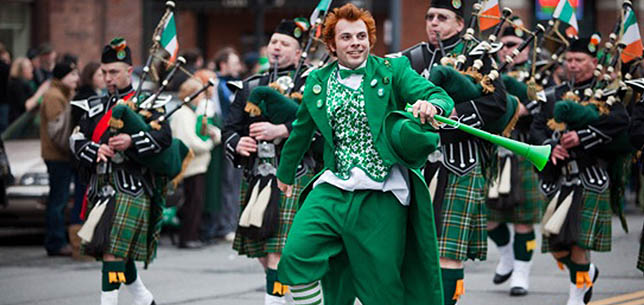 Everyone's invited to celebrate St Patrick's Day in Trafalgar Square this Sunday. Enjoy the festivities and experience the best of Irish music, song, dance, culture and arts. Join the craic of the St Patrick's Day Parade, with its crazy giant creatures, marching bands, fun community floats, vibrant dance groups and Irish bands.The start of celebrations will see the parade leave Piccadilly  at 12pm and it promises to jig, crawl, roll and walk as it  winds its way to Trafalgar Square.
There'll be plenty of  St Patrick's Day activities, with an artisan Irish food market, comedy and film festivals, ceilidhs, music and dance plus lots of children's activities on offer too.
When: Sunday 13th March, 12pm – 6pm
Where: Trafalgar Square & Westminster, WC2N 5DN
Age: Families
Cost: Free
LittleBird's Top Tip: Need to escape the crowds, head to the National Gallery or the National Portrait Gallery if the weather isn't so good otherwise St James Park is a 5 minute walk from Trafalgar Square with pelicans, a playground with a giant sandpit and a cafe too.
Tracking Nature at the Centre for Wildlife Gardening, East Dulwich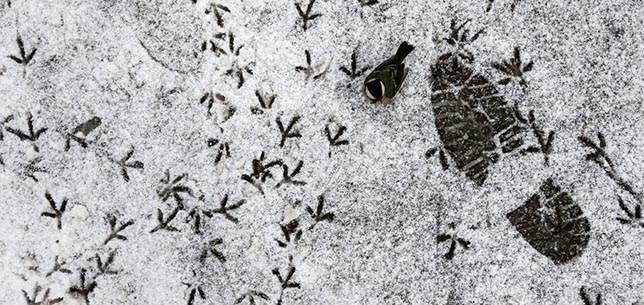 Join the London Wildlife Trust at their beautiful Centre for Wildlife Gardening reserve for this Sunday for a family fun day and find out all about Tracking Nature. Let the kids learn how to identify tracks and animal signs as well as get the chance to make their own camouflage.
There'll be the opportunity for the kids to put their newly learned skills to the test and track animals around the wildlife garden.  Plus, there is also the chance to learn how to identify birds and their song and, of course, visit the wildlife pond.  There'll be games, activities and crafts and don't forget to bring a packed lunch if you're staying the whole day.
When: Sunday 13th March, 11am – 4pm
Where: Centre for Wildlife Gardening, SE15 4EE
Age: Families
Cost: Free with booking essential
LittleBird's Top Tip: Check out the fabulous  Nature Detectives and enjoy some outdoor fun near you. There are plenty of ideas and activities of things to do with the kids ensuring you enjoy some wild time together.