What's On This Weekend? Saturday 13th & Sunday 14th February
Fun and fantastic things to do with the kids in London this Weekend & throughout half term
Saturday 13th & Sunday 14th February
IMAGINE FESTIVAL AT THE SOUTHBANK CENTRE
*This weekend &  throughout half term*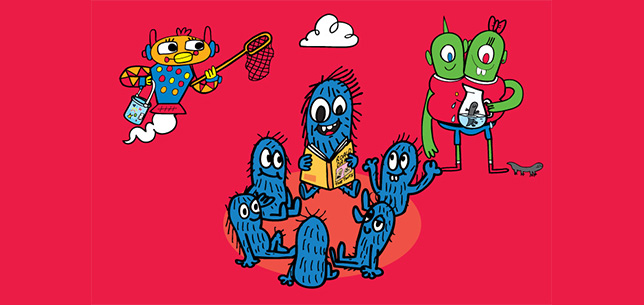 The Southbank Centre have done it again curating a fantastical festival for all the family celebrating children's theatre and literature.  The Imagine Festival opens today, Wednesday 10th February, offering a cornucopia of theatre, storytelling, art, dance and, of course, marvellous music for all the family; some events are ticketed, some are free with lots offering plenty of interactive fun through workshops as well as an array of free activities throughout half term.  The kids can also see their literature heroes including authors Judith Kerr, David Walliams, David Baddiel and Holly Smale.
This year marks the 100 centenary of Roald Dahl 's birth and the Southbank Centre has oozles of fantabulousness planned! Highlights include a new interactive experience The Wondercrump of Roald Dahl where you'll discover the surprising inspiration for his most famous characters and stories,  Dahl in a Day where families are invited to  listen to Matilda read from cover to cover with a few well-known faces popping in throughout the day or let the kids create their own BFG-inspired dream jar.
When: until Sunday 21st February
Where: Southbank Centre, SE1 8XX (various venues)
Age: Families
Cost: A mixture of free and ticketed events
LittleBird's Top Tip: Be inspired by Roald Dahl in the comfort of your own home with these fabulous Roald Dahl activity books sets – perfect for half term to spark young minds. Save 56% with LittleBird and buy now.
LONDON PUDDLE JUMPING CHAMPIONSHIP AT THE LONDON WETLAND CENTRE, BARNES
*This weekend & throughout half term*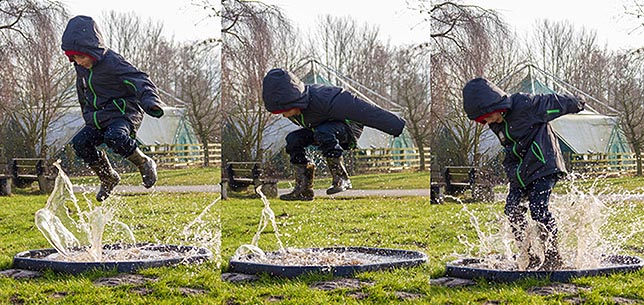 Don those wellies, put on that kagool and get yourselves over to the London Wetland Centre this weekend  for first ever London Puddle Jumping Championships and throw some shapes! It's serious stuff – there will be a prize each day and points will be given for style, creativity, enthusiasm and size of the splash. Everyone who enters will receive a sticker and there will be a prize each day with a 'super-splasher' selected and a London Puddle Jumping Champion will be chosen at the end of the week, with the chance to go on to further glory by becoming WWT's Big Splash national champion.  The  competition  takes place at 2.30pm every day, but there will be practice jump sites around the grounds so you can try out your technique before.
London Wetland Centre offers a great family day out; there's the outdoor adventure playground with zip wires, climbing walls, giant water vole tunnels and water games (yes more!).  Plus the Pond Zone and the Discovery Centre – great environments for the kids to explore and  discover through hands on play.
When: until Sunday 21st February
Where: London Wetland Centre, SW13 9WT – the competition takes place at 2.30pm each day
Age: Families
Cost: The competition is free and included  in the normal admission (adults £10.72, children £5.90) prices.
LittleBird Top Tip: Don't miss the Otters; feeding times are 11 am & 2 pm daily and note, if you book your tickets online, you can save 10%.
RIPLEY'S BELIEVE IT OR NOT! + NEW HARD ROCK COUTURE EXHIBITION – SAVE UP TO 46% WITH LITTLEBIRD
*This weekend & throughout half term*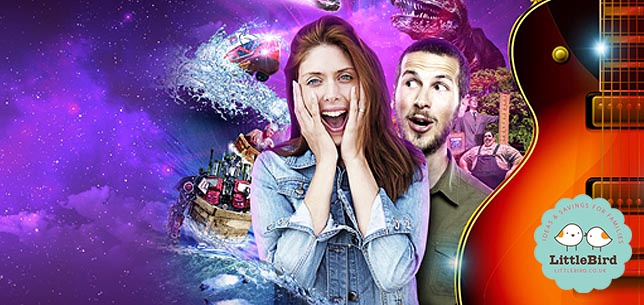 Head to Ripley's Believe It Or Not this half term for their brand new, unique, music-inspired exhibition from the Hard Rock Café – Hard Rock Couture! Get up close and personal with some iconic clothing from the World's Greatest musicians with items on display including stage costumes from Lady Gaga, Katy Perry, Jimi Hendrix, Rihanna and many more.
With over 700 amazing artefacts and oddities at Ripley's including the Harry Potter Hungarian Horntail made from recycled bike parts, Tower Bridge made up of matchsticks and a transformer there's also plenty of  interactive fun you won't be able to tear the kids away from  including the mirror maze and Impossible LaserRace, the Black Hole and the Graffiti Wall.
When: Open daily with the Hard Rock Couture running until 10th April
Where: Ripley's Believe It Or Not, W1J ODA
Age: All ages
Cost: Save  up to 62%   on fast-tracked tickets with LittleBird, 2 Fast Track Tickets £23, 3 Fast Track Tickets £34.50 – book now.
LittleBird's Top Tip: You're ever so close to Piccadilly Circus and the iconic statue of Eros.  The Royal Academy,  where kids go free, is a 5 minute stroll is hosting the current Ai Weiwei exhibition (running 20th November) and virtually opposite the RA is Fortnum and Mason always good for a whizz around the chocolate and sweets departments on the ground floor.
ORCHIDS AT KEW GARDENS
*This weekend & throughout half term*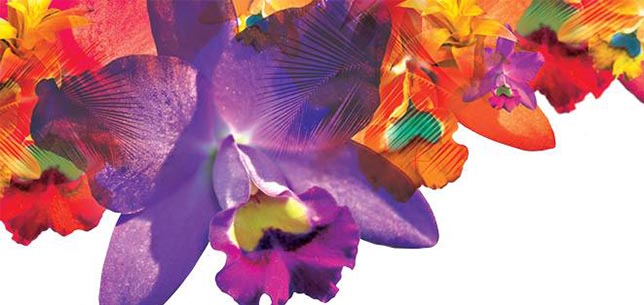 Kew Gardens, set in 326 acres,  is  a great family day out all year round. There's  plenty of things to do as well as the promise of lots and lots of fresh air and that all important wild time.  To celebrate and compliment Kew's Orchid 2016 Festival, you and kids are invited to step into the tropical paradise of Kew's Princess of Wales Conservatory as it's transformed into a celebration of Brazil's plant life and habitats.This half term, there are drop-in sessions of activities with an orchid theme. There's carnival inspired headdress making at the weekends and carnival inspired face painting on offer throughout the week (extra cost).
Plus, there's plenty of family friendly areas to discover and explore at Kew including badger setts, the Climbers and Creepers interactive botanical play zone, a natural play area and log area, the Temple of Imagination and Treehouse Towers – a tree-themed outdoor play area.
Where: Kew Gardens, TW9 3AB
When: until 21st February, (half term activities 11.30am – 3.30pm)
Age: Families
Cost: Adults £16, Children £10 (advance ticket prices), under 4s free – booking recommended
LittleBird's Top Tip:  Check out this fab fun film Kids Kew and download the Families at Kew discovery and activity map: Family day out at Kew map. There's also Kew's free app taking you on a journey through the Princess of Wales Conservatory to discover stories of Brazilian Plant Hunters.
SHAKESPEARE'S GLOBE, BANKSIDE – SAVE UP TO 33% WITH LITTLEBIRD
*This weekend & throughout half term*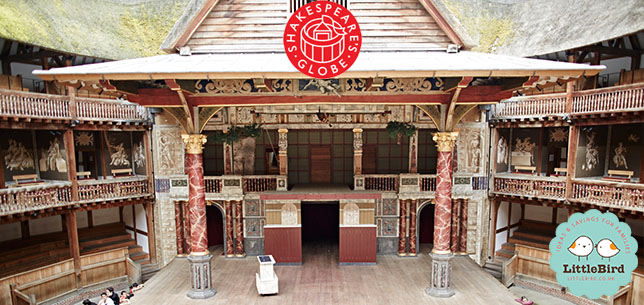 Head to the Bankside and imagine Shakespeare Globe as it would have been: the centre of what was once London's most notorious entertainment district, surrounded by raucous taverns and bawdy-houses. Explore and experience, discover and learn together about the world's most famous playwright – William Shakespeare. Shakespeare's Globe Exhibition and Tour lets the kids explore the life of Shakespeare, the London where he lived, and the theatre for which he wrote.
Every weekend there are demonstrations that take place throughout the day, including stage fighting and Elizabethan dressing. Learn about Elizabethan stage combat techniques as well as the  intricacies of  Elizabethan clothing  as you watch a volunteer (it could be you!) be dressed as a character from a Shakespeare play. Don't forget to pick up a copy of the Family Trail when you arrive and there's a free children's audio guide for the exhibition to enjoy too. Download the app or enjoy the Globe fact sheets before you go with the kids and get ready for your historic family day out!
When: Open Daily and save up to 33% with LittleBird until 21st February
Where: Shakespeare's Globe, SE1 9DT
Age: All ages
Cost: Adults, £10, Children £6, Family Tickets £35 – book now
LittleBird's Top Tip: Why not combine your trip to Shakespeare's Globe with a hop on, hop off City cruise along the River Thames – save 50% with LittleBird on tickets.
THE LOVE HEART HUNT AT BATTERSEA PARK CHILDREN'S ZOO – SAVE UP TO 50% ON AN ANNUAL MEMBERSHIP WITH LITTLEBIRD
*This weekend & throughout half term*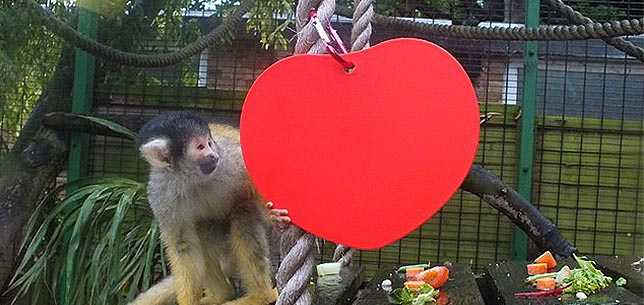 Have you brought your Battersea Park Children's Zoo annual membership through LittleBird yet? This could be a perfect way to start enjoying your membership.  Visit Battersea Children's Zoo and  join in the heart shaped fun this weekend. As you go around the zoo, count up how many love hearts you can see. Don't forget to  post your answer in the zoo shop and you'll be entered into a draw to win a "Family Day Ticket".
The Lemon Tree Cafe is encircled by the zoo's bird aviaries, so be sure to listen out for a unique greeting from the African Grey Parrots while you enjoy a cake and coffee. There is a fab play area too!
When: until Sunday 21st February
Where: Battersea Children's Zoo, SW11 4NJ
Age: Families
Cost: Adults, £8.95, Kids £6.95 or buy an annual membership and save up to 50% with LittleBird
LittleBird's Top Tip: Celebrate Valentine's Sunday at the zoo where at various animals' feeding times the kids  can help the keepers to prepare their feed in different heart shaped ways! Check the noticeboard upon entry for times.
KIDS GO FREE AT ARCELORMITTAL ORBIT, STRATFORD
*This weekend & throughout half term*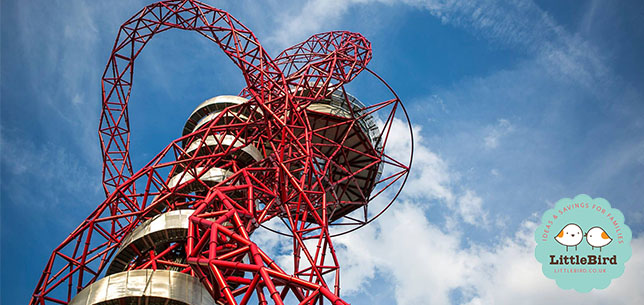 This half term, kids go free at the ArcelorMittal Orbit,  the UK's tallest sculpture,  so why not head over to the  Queen Elizabeth Olympic Park and see the new slide being built close up (scheduled to open this Spring). From the ArcelorMittal Orbit summit there is an amazing 360-degree view of London and the waterways, as well as the iconic sporting arenas that make up Queen Elizabeth Olympic Park. Standing 80m tall, you can experience views of up to 20 miles across the London skyline!
With so much to see and do surrounding the ArcelorMittal Orbit you're spoilt for choice; there's the Copper Box Arena, Lee Valley VeloPark,  Westfield Stratford City as well as the George Irvins Funfairs in resident for the half term in the park.
When: until 21st February
Where: ArcelorMittal Orbit, E20 2AD
Age: Families
Cost: One child goes free with every full paying adult £12 (or £10 if you book before you go).
LittleBird Top Tip: Kids go free at The View From The Shard, too, this half term, from Monday 15th – Sunday 21st February. Get your free tickets here.
THE MYSTERIOUS MIDNIGHT BUS AT THE LONDON TRANSPORT MUSEUM, COVENT GARDEN
*This weekend & throughout half term*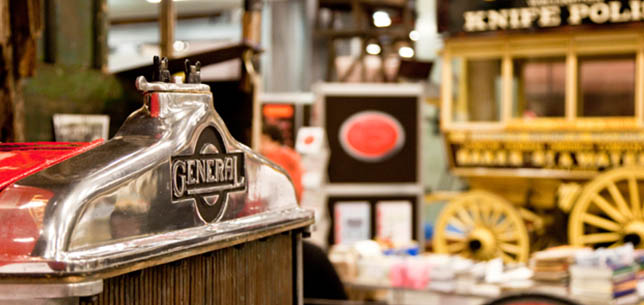 Visit the London Transport Museum this weekend and throughout half term and enjoy their family fun event – The Mysterious Midnight Bus. Let the kids listen to magical stories  all about the fleet of mysterious night buses which journey into the night as London goes to sleep and in particular, a special bus that uses magical tricks. Inspiration from the museum's Night Shift exhibition invites the kids to make a mosaic using pieces of colourful card – they can choose to take them home or have their artwork added to a 100m long collaborative artwork.
While you're here, don't miss the All Aboard Family Play Zone – children can get in the driver's seat of a real bus, repair a mini Tube train,  enjoy 'sailing' the Thames Nipper, serve passengers in the Nipper café, fly the Emirates Air Line cable car as well as make driver announcements and help customers at the mini information desk using the magnetic message board, maps and clocks.
When: until Sunday 21st February
Where: London Transport Museum, WC2E 7BB
Age: Storytelling; 11am & 2pm – all ages, Creative workshops; 11.30am & 2.30pm  3 – 12
Cost: Adults £16 with tickets valid for a year – children go free. All events are free once you're in.
LittleBird's Top Tip: While you're in Covent Garden, enjoy hanging out and watching the street performers.  Look out for the Opera Singers in the Market Building (Lower Courtyard) performing outside the Eric Snook Toyshop; a treasure trove of wonderful, weird and wacky toys.  If you're hungry and like a bit of spice, try out the fab  Dishoom – Indian street food in Bombay cafe style surroundings –  family friendly with a  children's menu and totally scrummy too!
THE LONDON'S CHILDREN BOOK SWAP 2016, VARIOUS VENUES, LONDON WIDE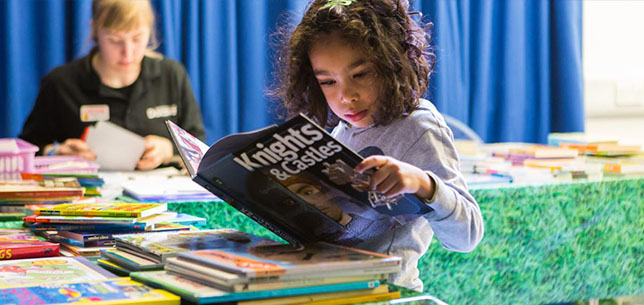 Calling all bookworms! It's the London Children's Book Swap this Saturday so get the kids to grab their old favourite books and trade them in for a new adventure and enjoy another child's favourite read.  The London Children's Book Swap takes place in family friendly venues across London so you'll be able to find one near you.
Venue's taking part  include  ArtsDepot (showing The Cat in the Hat until 17th Feb), William Morris Gallery (where the kids can also join artist Sba Shaikh and make and decorate a fabric book bag to store their favourite book in), Geffrye Museum (where the kids can also use inspiration from the museum's collection and the museum's favourite book, The Tiger Who Came to Tea, for some fun tea-themed activities!) and the Polka Theatre (showing Not Now, Bernard until 21st Feb).
When: Saturday 13th February, 11 am – 4 pm
Where: Various venues across London, to find your nearest venue, click here
Age: Families
Cost: Free
LittleBird's Top Tip: Encourage reading in your little ones and create that 'wow' moment with a personalised book. It's time for your child to become an adventurer and be at the centre of their own story with this personalised story book treat.
CHINESE NEW YEAR FESTIVITIES IN CENTRAL LONDON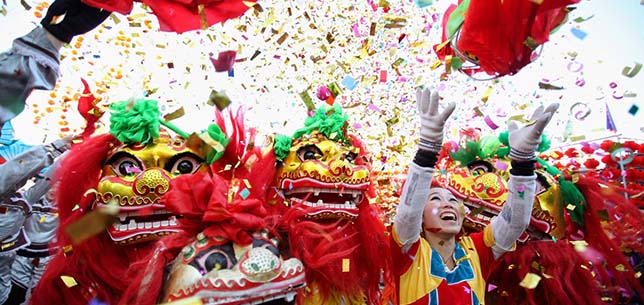 Welcome the  Chinese New Year in this Sunday and celebrate the Year of the Monkey.
The celebrations start at 10 am with a parade along Charing Cross Rd and Shaftesbury Avenue. There'll be the iconic Chinese lion dances, martial arts and stage performances as well as the popular parade of floats plus music, dance and acrobatics.
Trafalgar Square's programme will kick off with the Chen Brothers Flying Lion Dance, plus a host of visiting artists from China. There will be fun activities across central London, including Charing Cross Road, Leicester Square and Chinatown plus craft stalls, Chinese food stands and activities.  Don't miss the grand finale as pyrotechnics illuminate Nelson's Column (scheduled for 5.20pm) to round off the celebrations in Trafalgar Square. Gong Hey Fat Choy!
When: Sunday 14th February, main stage in Trafalgar Square from 10 am – 6 pm, parade at 10 am along Charing Cross Road and Shaftesbury Avenue.
Where: The festivities take place in and around Trafalgar Square & Westminster,  WC2N 5DN
Age: Families
Cost: Free
LittleBird's Top Tip: Need to escape the crowds, head to the National Gallery or the National Portrait Gallery if the weather isn't so good otherwise St James Park is a 5-minute walk from Trafalgar Square with pelicans, a playground with a giant sandpit and a cafe.
TW9 3AB