Things To Do This Half Term – 12 Ideas and 6 Savings!

Michael Rosen's Bear Hunt, Chocolate Cake and Bad things Open until 10th April – "We're going on a bear hunt, a bear hunt, a bear hunt" Created by the beloved children's book author Michael Rosen this immersive exhibition is a gleeful ode to his works and the inspiration behind them. Kids can take a wander through the swishy-swashy grass and crawl through a child sized tunnel to the narrow gloomy cave to find a family of bears on the Bear Hunt trail. Or they can play in the chocolate cake kitchen and be inspired to write poems of their own. This exhibition will be an excellent way to inspire kids to engage with the stories they love in a whole new way. Discovery Children's Story Centre, Stratford (Ticketed)

Turtle Month & Clownfish Clues All of February/ 13th– 21st Feb – As you've seen in our Fantastic Films and When to Find Them post  Finding Dory is coming out later this year so why not use this Half Term to meet the amazing fish behind the characters you love. All of February is dedicated to Crush and his turtle friends from the largest (the Leatherback sea turtles) to the smallest (Kemp's Ridley sea turtles). There are tons of activities to get involved, with like designing a turtle shell that could end up in Sealife's Sea Turtle gallery. Learn all about these amazing creatures and have fun at the same time! While you're there try the Clownfish Clues Trail that comes with an activity booklet to complete whilst exploring the attraction. Will you spot all the clues? With Daily talks and feeds including the daily Coral talk at 3:30pm in Nemo's Kingdom only during Half Term (13th-21st Feb) Sealife London Aquarium (Free with Entry)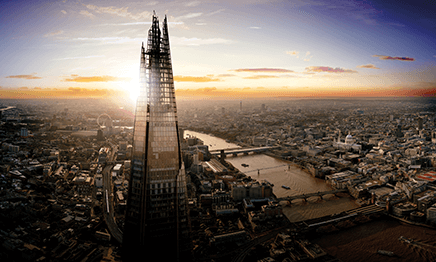 The Shard – Kids Go Free This Feb Half Term To The View From The Shard! Breath-Taking Views And An Unforgettable Experience!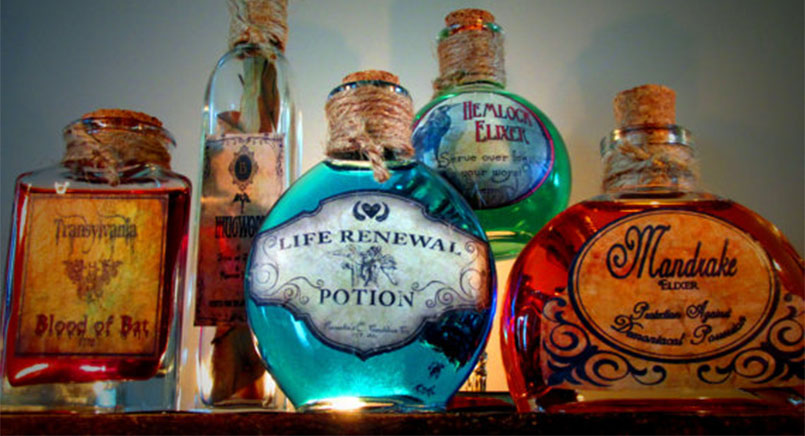 Potions and Poisons! – Chocolate Tuseday 16th Feb 10.30-3pm/A Passion For Plants 17th Feb 10:30-2:30pm/Potions & Poisons 18th Feb 10:30-3pm – Situated in the heart of London, Chelsea Physic Garden has a unique living collection of around 5,000 different edible, useful, medicinal and historical plants. Celebrating the beauty and importance of plants, this 'hidden gem' is also a peaceful green oasis in which to enjoy a relaxing stroll and lunch or afternoon tea at the Tangerine Dream Café. This Half Term explore, create and have fun with their range of family activities where you can explore the world of minibeasts or lean how to take brilliant photos of the garden. We're particularly excited for the Potions and Poisons – Shakespearean herbology day where you can explore the Chelsea Physic Garden and the world of the apothecaries through a Shakespearian lens. You will be studying poisons and potions, charms and curses, maladies and remedies whilst exploring the Garden, its plants and animals. You can even take the remedies you make home with you! Chelsea Physic Garden (Pre-booking and pre-payment are essential)

Leonardo da Vinci: The Mechanics of Genius 10th Feb – 4th Sept – An internationally-acclaimed, must-see exhibition about this great genius of the Renaissance. It's time to learn all about the facts and myths about this virtuoso in this collection of remarkable prescience, rare beauty and astonishing creativity. The exhibition has 40 historical models of Leonardo's inventions, large scale reproductions of the artists most famous drawings, tones of interactive games and multimedia installations and modern day examples of bio-inspired robotics, aviation and materials technology, all things that da Vinci thought of over 500 years ago! Science Museum (Ticketed)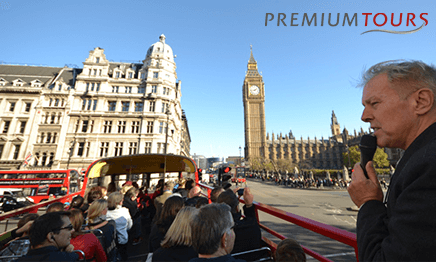 London Bus Tours – Up To 51% off Open Top Vintage Double Decker Bus Tour of London Plus Option To Have Either 2 Course Lunch or Dinner. The Best & Only Way To See The Capital!

Book Swap 13th Feb 11am-5pm– With all the literary heroes being celebrated this year you should definitely take your family down to London's Children's Book Swap on the 13th February. Recycle and Renew your library and fall in love with new characters at 1 of the over 50 venues that are participating or Join London's Centre for Book Arts on the same day to explore the craft of book making and fold a beautiful volume of your own, its free and great for all ages to have a go! Various Locations  (Free)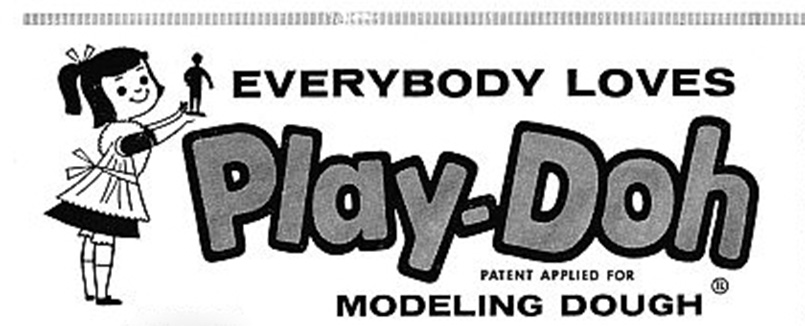 60 years of "Play-Doh" 15th -19th Feb- Squish, squash and squelch with one of the most well-known children's toys of all time. From the 15th-19th February have a go at Play-doh Story Modelling by joining artist Helen Rousseau in some story and modelling fun inspired by classic children's picture books. Or join illustrator Amy Brown and learn to animate a character made from Play-doh from the 15th-17th Feb or from the 18th-19th invent and model a character and their imaginary world and photograph your 3D creation. Shape your own adventures with this awesome material. V&A Museum of Children (Free or ticketed depending on activity)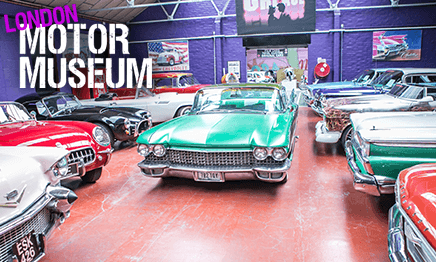 London Motor Museum – Up Close and Glorious.. 200 Gorgeous Classic Cars from TV & Film. Great Indoor Family Day Out! Save 55% Plus Half price Hot Drinks!

Otherworlds 22nd January – 15th May – As we mentioned in our Things to Get Excited About in 2016 post it time to get ready for a stratospheric adventure by taking a quick journey through space at this amazing photographic exhibition by Michael Benson which feature original music by Brian Eno! Make like Tim Peake and explore the beauty of our solar system and the legacy of space exploration this coming together of Art and Science launches on the 22nd January and continues until 15th May and the Natural History Museum. If you've been avidly watching Stargazing live like we have then this is the perfect exhibition to engage with these fascinating parts of the universe, up close and personal. Natural History Museum (Ticketed) 

Attention! Craft! 15th-19th Feb 11:30am following the Guard Change- The Household Cavalry Museum is a fascinating place to visit. See troopers working with horses in the original 18th century stables, experience personal stories, first hand accounts of their training, interactive displays and stunning rare objects. The best thing about this wonderful experience is that it is a living museum. Its full of real people, doing real jobs in a real workplace. You'll love it even more when you check out their craft activities running throughout half term. Learn more about the horses, troopers and history of The Household Cavalry and enjoy making something special to take home with you to remind you of your visit. The Household Cavalry Museum (Children pre-booked and accompanied by a paying adult are free although a small charge may be made for materials)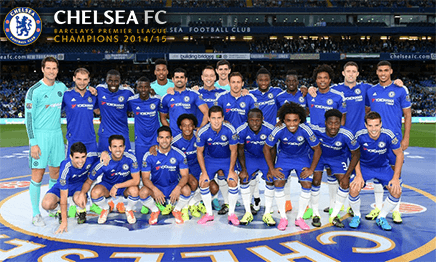 Chelsea Stadium Tour – Up to 51% off Chelsea Football Club Tour and Museum Entry! Unforgettable Day Out to One Of The Worlds Greatest Football Stadiums. Valid over Half Term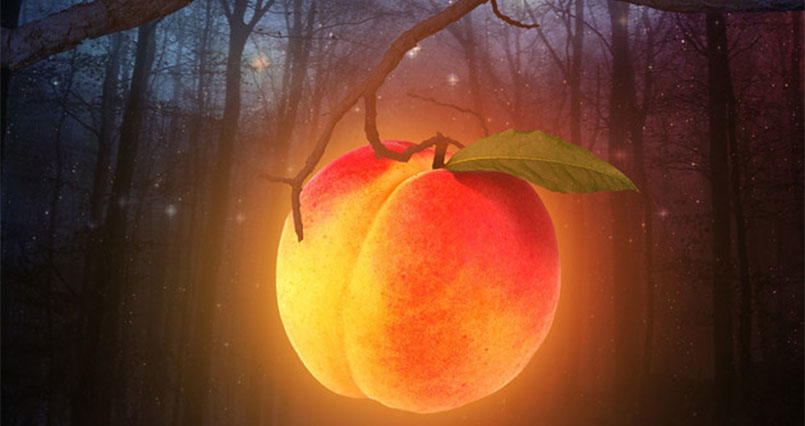 Wondercrump World of Roald Dahl 10th February – 3 July – Another one from our Things to Get Excited About in 2016 post. This time it's the 100th anniversary of Roald Dahl's birth so The Southbank Centre are celebrating the life of this fantabulous writer who is beloved by gazillions of children. The exhibition is full of interactive installations for the imagination and creativity. Running from the 10th February – 3 July as part of the Imagine Children's festival this event promises to be choc-a-block with secrets about Dahl's most famous characters and we can't wait. Southbank Centre (Ticketed)

Story Scramble 15th-19th Feb – Try this interactive game and trail made especially for families. The Tower of London has a load of stories to tell but some of them have been jumbled up and need to be put back together again! Meet characters from the past, handle objects, look for clues and see if you can connect the pieces as you explore 1,000 years of history in a day Tower of London (Free upon Entry)
London Bridge Experience – Huge Thrills for All the family on this Atmospheric Action Adventure. Adult & FREE Child Ticket To The London Bridge Experience & The London Tombs! 
Make art with a Real Artist! 20th Feb 12-5pm– We all know and love the Tate Modern, its already a fantastic place to take the kids, full of amazing art, activities and attractions. It's just got better, and we're not talking about the new wing (although we can't wait for that). Are you interested in creating alongside an artist? Are you curious about what happens inside an artist studio? Artist Matt Shaw brings his studio to Tate and invites you to join him in improvising with a range of materials to see how you can inspire change and transformation. There are no rules, just bring your curiosity and see what happens! For ages 8-14 this will be a wonderful space where they can work with a professional artist making shared artwork alongside other 8–14 year olds. Tate Modern (Free)

A Decade of Disney – We're always at the BFI and that's for good reason too they are the best place to go for family based fun. This is just prove by their current focus on John Lasseter, the man behind the biggest Disney hits of the last 10 years. They also have loads of great activities and workshops for the little ones to try, who knows they could be the next Speilberg. We really like the look of their Hair-raising! stop motion animation workshop which includes a screening of Tangled! There's also the Mediatheque where you can simply log on at a viewing station and choose from over 2,500 highlights from the BFI National Archive, the world's greatest and most diverse collection of film and television, free of charge. We can't wait to check out the Animated Adventures collection in honour of Studio Ghibli and The Magic Toyshop Movie!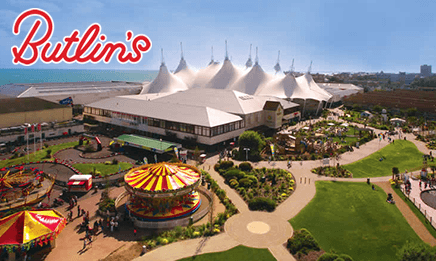 Butlins – Save 50% on Peak Day Passes For Family of 4 or 5 to Butlins Bognor Regis. Feb Half-Term Fun Days. Splash Waterworld, Indoor fun, Shows galore, so much to see and enjoy.