Free Eats and Activities for Kids This Half Term
We're sure you've seen our Things to do This Half Term post but there's just so much out there that we've decided to do another one! This time, we've decided to focus on the free things that are free for kids to do (and eat) this Half Term, all you need to do is get yourselves there!
Free Activities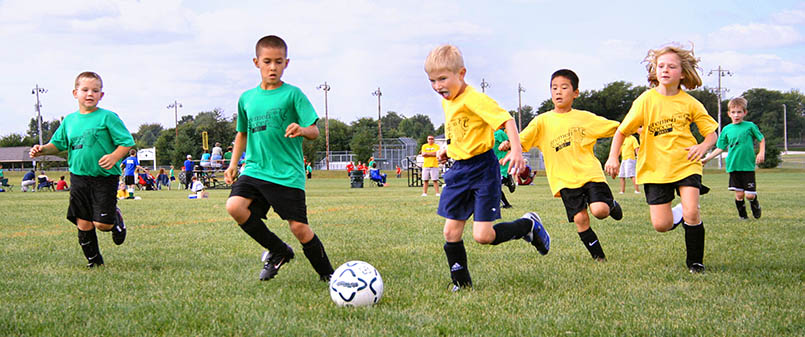 FA Tesco Skills – Free football coaching sessions for kids aged 5-11 all across England during the school holidays. Find your closest centre here. Be quick cause spaces book up quick! Times and Locations Vary

Cass Arts Workshops – If art is more your style than footie then don't forget about Cass Arts Saturday Workshops! They have such a range of things to do like Valentine's Card Making, a Fourth Plinth Activity Table, Drawing Projects and more! Just find your nearest Cass Arts and drop by! Times and Locations Vary

Royal Tour of London – Learn about the royal history of London, the age-old ceremonies and pageantry, royal scandals and secrets, Churchill's hidden wartime bunker and even a royal kangaroo, chimpanzee and ostrich! And best of all its all free! Times Subject to Booking, Bridge Street, London, SW1A 2JR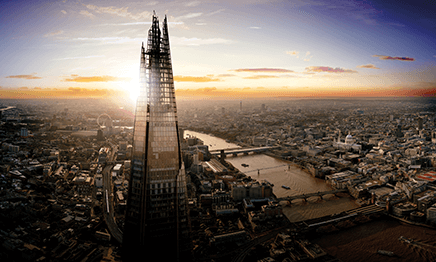 The Shard – Kids Go Free This Feb Half Term To The View From The Shard! Breath-Taking Views And An Unforgettable Experience!

Imagine Festival – Imagine have so many free events on this half term it's going to be hard to choose what to do!  From Wednesday 10 February till the end of Half Term week, explore a transformed Southbank Centre bursting with things to do, including their celebration of 100 years of Roald Dahl and events programmed by their very own Mini Festival Makers. Times Vary depending to event and activity, Southbank Centre

Creative Canal Culture at The Ragged School Museum – Running alongside the Museum, the canal played a very important role in the workings of this 19th century warehouse before Dr Barnardo took it over for his Ragged School. Come and discover the people, animals and vehicles that spent their days working and living on the Regent's Canal. Make your own barge, learn to paint in the narrowboat style, with free face painting and much much more! Wednesday 17th – Thursday 18th February 10-5, The Ragged School Museum

Walloping-ly Good Shows and Kooky Characters at The Science Museum – With drop in experiments, awesome tours, crazy re-enactment characters and explosive family shows The Science Museum provides variety, fun and learnings for no cost. Times Vary depending on event and activity, The Science Museum

Dinosaur Creations at The Horniman – Join free and fabulous Horniman craft activities for kids aged 3+ this half term holiday inspired by Dinosaurs: Monster Families. Become a dinosaur with Fingerpuppet and Headdress making craft xperiences. Plus join them for fun, healthy drop-in family activities in the Horniman Gardens with Community Teachsport. Times Vary depending on event and activity, The Horniman Museum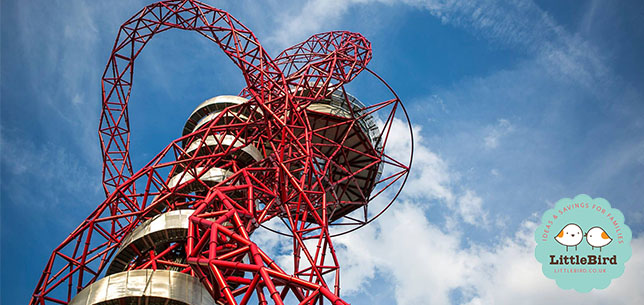 Kids Go Free Over Half Term To The ArcelorMittal Orbit! Staggering Views Of The City, Stand On Top Of The Tallest Sculpture In The UK!

Become A Scientist at the Natural History Museum – The Natural History Museum is running a host of activities this half term with Puppet Shows and Educational Shows, you can even learn all about how the Blue Whale skeleton is being moved into the Hintze Hall! But by far our favourites are the opportunity to become a scientist for the day in the Science Centre and the Terrific Pterosaurs activity where you can learn all about pterosaur fossils and find out what these long-extinct flying reptiles were really like! Times Vary depending on event and activity, The Natural History Museum

Get Up Close and Personal at The Grant Museum – Head to UCL's Grant Museum of Zoology to get up close to some of the exhibits and specimens and learn all about them from museum educators for free! 15th – 20th February Drop in 1pm – 4pm, Grant Museum of Zoology

Back-Pack Through The V&A – Choose from 9 Back-Packs or pick up a free family trail and journey across the V&A with fantastic stories, games and multisensory materials. Create a postcard souvenir and transport yourself into Botticelli paintings with green screen photography with the Half Term Digital Kids and check out The Imagination Station and Be inspired by a painting of an incredible procession, The Ommegang from 1615. Don't forget about the Pop-Up Performance and experience a riot of colour, noise and people in The Ommegang procession with our interactive performance. Times Vary depending on event and activity, The V&A
Free Eats
La Tasca – Offering a fresher, healthier alternative to fast food, that the kids will love to share and enjoy. Kids eat free (under 8s) from the childrens menu with each full paying adult who has spent a minimum of £10. Available all day on Sundays.

TableTable – Free mains for kids (12 and under) when an adult orders a main from the main restaurant menu (1 free kids meal per adult) . Every Monday-Saturday before 5pm (junior meals are not included).

Gillray's, London Marriott County Hall – Special kids Eat Free Menu where 1 child under 12 eats free when dining with 2 adults between 11:30am and 5:30pm.

Tom's Kitchen – With their special kids' menu where kids eat free at weekends. We recommend the Somerset House Deli, a Wonker-esque treasure trove choc full of sugary wonders.

Rivington Grill Greenwich – Right next to the Picturehouse Cinema they have a delicious Kids Eat Free menu available Mon-Sat 12pm-7pm.

British Museum – In The Gallery Café you can get 1 free child's (under 12) meal when you buy an adult main meal.

Hix restaurants – Kids aged 10 and under eat for Free when dining off the calves menu and accompanied by an adult dining in the restaurant. Available 12pm-6pm.
Tate Modern Café – Kids (under 12s) can eat free in the café when an accompanying adult buys a main course from the menu.

Bodeans – Kids eat completely free up until 3pm on weekdays and 5pm on weekends.

Desejo do Brazil: Kids under 4 eat free at the buffet.

Roast Restaurant – Free meals to children under 12 during all school holidays – each child must be accompanied by an adult.

Benugo: Barbican Kitchen – Kids eat free all day everyday! T&C: One main meal per every free kid's meal given.

Benugo: Riverfront Bar and Kitchen – Enjoy free babyccinos for your little ones with a £2 coffee at the Riverfront Bar & Kitchen – just show your family cinema ticket to redeem offer. Plus Kids Eat Free at Riverfront Bar & Kitchen – one free kid's meal with every adult's meal.

Roka – Free Kids bento box, be sure to check out their play area with plenty of toys to keep them occupied.

Sophie's Steakhouse Covent Garden – Children eat free on Sundays.

The Brasserie Restaurant – In The Tower on St Katherine's Way, Kids eat free.