Check Out What's On at The BFI this Half Term
The Southbank is a great place to take the kids during any school holidays and this spring half term is no exception. There is always so much going on for families of all ages and our partners and friends at the BFI have lots going for the kids to enjoy, be inspired by and create. Classic films, animation workshops and a restaurant that lets kids eat free – a perfect place to enjoy some great family time.
Check out the BFI Family leaflet for more information about upcoming shows and activities!

Tired of living as the bad guy in an 80s-style arcade game, Wreck-It Ralph leaves Fix-It Felix and the game's other characters in search of purpose. As he moves through other worlds he meets Vanellope von Schweetz, and together they must face King Candy, the evil ruler of Sugar Rush, before it's 'game over' for the arcade.
Wednesday 17 February 2016 14:30
Under 16s £4, adult £11.75, concs £9.20, Combo ticket offer* (exclude special screenings): 1 adult + 1 child £10 (Members pay £1.50 less)
Winnie the Pooh Messy Time for the Very Young

Children can have a very messy time at this workshop! They'll show them how to make Winnie the Pooh-inspired stop-motion animations and there'll be lots of painting, gluing and glittering on the craft table. And the best thing is? No clearing up for you afterwards! Suitable for ages 4 – 7.
Thursday 18 February 2016 12:30
Tickets £5 each, siblings £4, includes singalong songs, play mats and toys (tickets for Winnie the Pooh matinee to be purchased separately).
Funday; The Disney/Lasseter Short Films

As he did with Pixar, John Lasseter ensured that Disney animation continued to push the envelope in animation terms by using short films to tell important stories and try out different styles. In this special compilation you'll find: How to Hook Up Your Home Theatre (2007); Tick Tock Tale (2010); The Ballad of Nessie (2011); Tangled Ever After (2012); Paperman (2012); Get a Horse (2013); Feast (2014), and Frozen Fever (2015).
Funday Workshop: Disney

Let your little ones' imaginations run wild as they create their own fantastical worlds in The BFI's hands-on arts and crafts workshop. They'll be inspired by Disney's unique collection of characters, from Frozen's Elsa with her icy powers to bumbling Pascal and Maximus of Tangled, or maybe even Micky Mouse himself! With prizes for the best story, you won't want to miss out.
Free to ticket holders of The Disney Shorts screening.
Sunday 28 February 2016 13:00
Under 16s £4, adult £11.75, concs £9.20, Combo ticket offer* (exclude special screenings): 1 adult + 1 child £10 (Members pay £1.50 less)

Did you know Kids Eat Free at Riverfront Bar & Kitchen – one free kid's meal with every adult's meal. You can also enjoy free babyccinos for your little ones with a £2 coffee at Riverfront Bar & Kitchen. T&C: Show your family cinema ticket to redeem offer. 
LittleBird Top Tip: Mediateques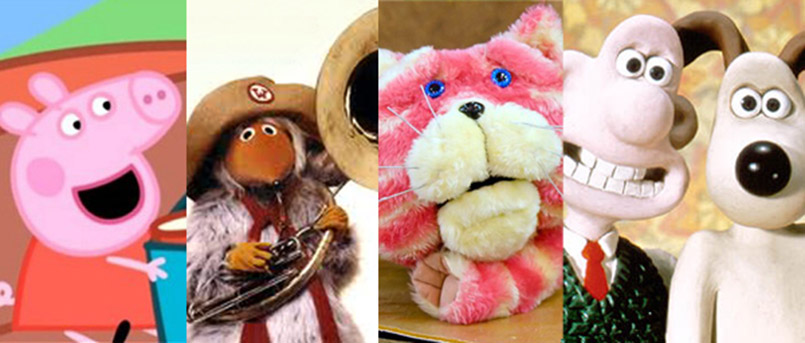 The Mediatheque is a place to make new film discoveries and get reacquainted with old favourites, free of charge.Simply log on at a viewing station and choose from over 2,500 highlights from the BFI National Archive, the world's greatest and most diverse collection of film and television, free of charge. From home movies to feature films, documentaries to kids' TV, many titles have rarely been seen since their original release or broadcast – if at all.
Here are some of the best family-friendly collections that you'll love to experience with your little ones:
The Box of Delights – This box of delights holds a selection of their best titles suitable for younger audiences, from silent comedy shorts to recent TV dramas.
The Kids Are Alright – The best of British children's television from the 1950s to the 1990s. Programmes made specifically for young audiences date back to 1946 and for the BBC in particular, children's TV was always considered a vital part of public service broadcasting. It is a programming strand under siege in these more commercial times but this collection looks back to happier days when UK television really could claim to provide a 'service in miniature'.
Animated Adventures – as BFI Southbank pays tribute to Studio Ghibli, they focus on British animation, which has often displayed a surreal touch that would make Ghibli's legendary co-founder Hayao Miyazaki proud. This selection takes in the delicately beautiful silhouette animation of Lotte Reiniger, the rich colour palette of Halas & Batchelor and the more lo-fi cartoons of kids' TV.
Mon closed (except Bank Holidays)
Tuesday – Friday: 12:00 – 20:00
Saturday – Sunday: 12:30 – 20:00
Book in advance: 020 7815 1346
The Mediatheque is free but booking may be advisable, especially at the weekends.