What's On This Weekend? Saturday 16th & Sunday 17th January
Fun and fantastic things to do with the kids in London
Saturday 16th & Sunday 17th January
LUMIERE LONDON – CENTRAL LONDON & KINGS CROSS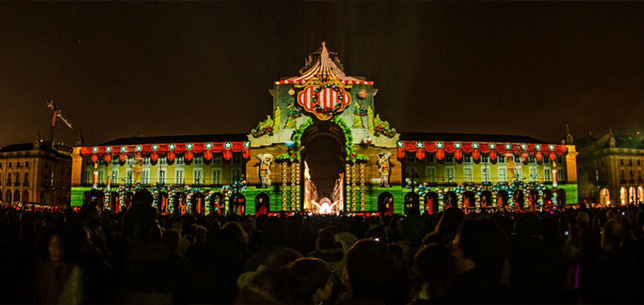 Lumiere London promises to transform Central London with 3D projections, interactive installations and extraordinary light art this weekend and looks, quite frankly,  fabulous! Using the city's architecture as their canvas, more than 20 international artists will be illuminating  some of the city's most iconic buildings and locations.
Transforming and illuminating London's urban landscape from Leicester Square to Piccadilly, St James's, Carnaby Street and Oxford Circus in London's West End, to the German Gymnasium and Granary Square at King's Cross.  Highlights include Garden of Light, an  exotic garden of giant illuminated plants bringing a  tropical summer to dark winter  nights in Leicester Square,  Oxford Circus presents  1.8 London offers  a vast billowing aerial sculpture constructed from thousands of feet of knotted twine and in Kings Cross there is Circus of Light –  a magical animation across the breadth of the iconic Granary Building.  Download the free map here.
When: Thurs 14th  at 6:30pm  – Sun 17th at 10.30pm
Where: Trafalgar Square, Westminster, King's Cross
Age: All
Cost: Free
LittleBird's Top Tip: Wrap up warm  – this is an art trail that starts at dusk – and check out the programme here, make a note of your favourites and then download the free map here – you might not be able to cover the whole festival, but you'll be able to plan your own route with family and friends.
LONDON INTERNATIONAL MIME FESTIVAL AT THE BARBICAN, IN THE CITY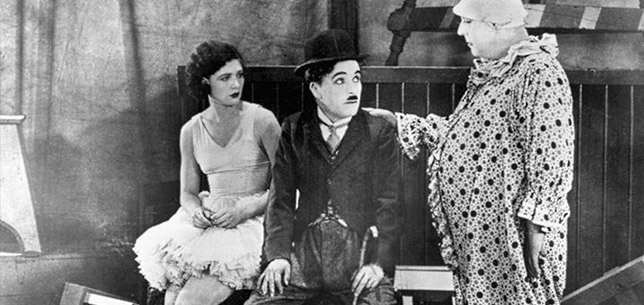 Part of the London International Mime Festival 2016 (running until 6th Feb), The Barbican is hosting two great circus movies this weekend. On Saturday treat the family to the classic melodrama Trapeze. With spellbinding stunts performed by the best European aerialists of their time, Trapeze offers a high-flying visual treat with an unforgettable finale and stars Burt Lancaster and Tony Curtis.  On Sunday, watch The Circus – written, directed and starring one of the world's most famous mime artists, Charlie Chaplin. On the run from the police, a tramp (Chaplin) unwittingly ducks into a circus, where his bumbling attempts to avoid the pursuing officers earn the laughter and applause of the crowd. Impressed, the ringmaster decides to employ him as an entertainer. ….
When: Sat at 4pm (Trapeze), Sun at 4pm (The Circus)
Where: The Barbican (Cinema 3)
Age: Families
Cost: Adults £9.50, Concessions £8.50
LittleBird's Top Tip: The World of Charles & Ray Eames exhibition (running until 14th Feb 2016)  is on too for those budding designers and if you go on Sunday the Barbican conservatory will be open – it's the second biggest Conservatory in London and home to exotic fish and over 2,000 species of tropical plants and trees.
LONDON MODEL ENGINEERING EXHIBITION AT ALEXANDRA PALACE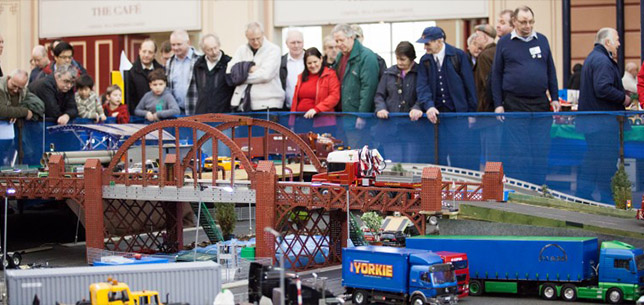 If you, the kids and the grandparents are into model trains, planes and automobiles then Alexandra Palace is the place for you this weekend. The London Model Engineering Exhibition returns for all to enjoy the full spectrum of modelling from traditional model engineering, steam locomotives and traction engines through to the more modern gadget and boys toys including trucks, boats, aeroplanes, helicopters and robots – there promises to be over 2,000 models on display. Some of the models are so big, rides are available  – look out for the 5" gauge steam locomotives within the Great Hall.
The kids will love the Model Active Zone where you can get hands as well as watch demonstrations of  the extensive Tamiya RC trucks display and check out the aircraft and helicopters in the flying zone.  Plus there are over 50 clubs and societies displaying their work and competing to win the prestigious Society Shield. Check out the Show Guide and for information, the Show Leaflet.
When: Fri 15th – Sat 16th Jan, 10am – 5pm, Sun 17th 10am – 4.30pn
Where: The Great Hall (via The Palm Court Entrance), Alexandra Palace
Age: All
Cost: On the door Adults £11, Children £4
LittleBird's Top Tip: Kids love ping pong? You're in luck – next weekend Alexandra Palace hosts the 2016 World Championship of Ping Pong and LittleBird have 40% off tickets – buy your tickets  now
JOEY'S FIREWORKS  AT THE PUPPET THEATRE BARGE, LITTLE VENICE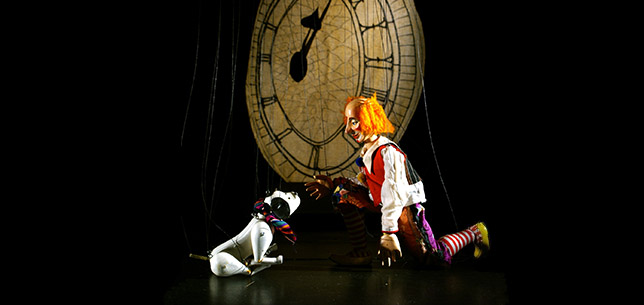 Treat the family to a unique theatrical experience on the Puppet Theatre Barge in Little Venice and celebrate the arrival of the New Year with this new production Joey's Fireworks.
A marionette spectacle, the legend that is Mr Punch returns in his original form – on strings! Joey the Clown has a bag of fireworks to celebrate the New Year. However, the Beadle wants his nice bag of clean laundry and Burglar Bill is definitely up to something. Joey's Fireworks is celebrating the arrival of the New Year.
The Puppet Barge Theatre opened in 1982 and is described as "one of London's more elusive treasures". An established 55-seat theatre with all modern facilities The Puppet Barge offers a unique atmosphere and provides the ideal setting for the magical and imaginative shows produced. Joey's Fireworks runs at the weekend until 13th March and during half term.
When: Saturday 16th &  Sunday 17th at 3pm with a Saturday morning performance at 11am
Where: The Puppet Theatre Barge, Little Venice, W9 2PF
Age: 3+
Cost: Adults £12, Children £8.50
LittleBird's Top Tip: Little Venice is a beautiful spot where the Grand Union and Regent's Canals meet, and offers an array of  waterside cafes, pubs and eateries. You can take a boat trip along the canal or simply take a stroll along the bankside and enjoy the winding waterways – magical!
BOMPAS & PARR PRESENT THE BRITISH MUSEUM OF FOOD, LONDON BRIDGE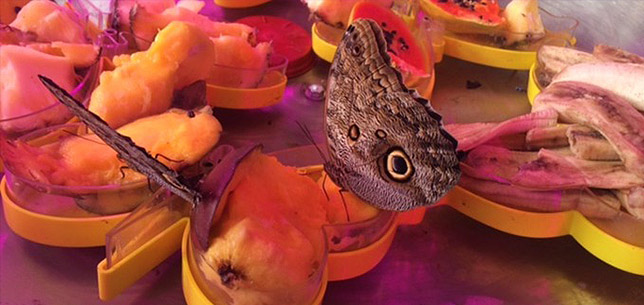 If you haven't been already, then don't miss Bompas & Parr's British Museum of Food – open until 23rd January. .The London Bridge based museum's motto is, in true Bompas & Parr style, 'From Field to Table, Mouth… and Beyond.' and is the world's first cultural institution entirely devoted to the history, evolution, science, sociology and art of food!
Bompas & Parr are all about the experience and an experience is what they promise here – walk around a sonic wonderland focused on chocolate where you'll be asked to experience taste against the medium of sound, travel into a walk-through tropical butterfly experience that tells the story of the unsung heroes of pollination in the context of global food security concerns, admire food art and immerse yourselves in historical and beautiful menus.
When: every Weds – Sun, until 23rd January
Where: British Museum of Food, SE1 9DE
Age: All
Cost: Adults £5, Children £4 – pre-booking required
LittleBird's Top Tip: If the museum has wet your appetite, you're in the perfect place – a hop, skip and a jump from Borough Market. Pick up ingredients for a family feast later or treat yourselves to some eat and go tasties and weather permitting, find a bench in front of Southwark Cathedral or perch by the Golden Hinde.
WINTER LIGHTS IN CANARY WHARF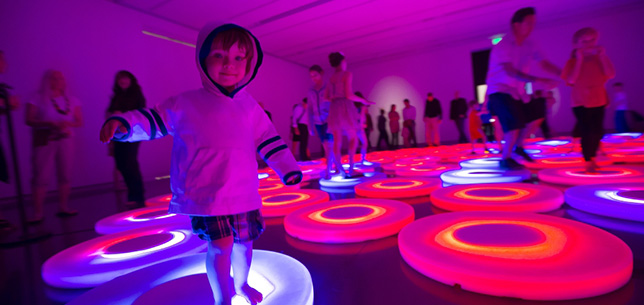 As soon as dusk falls, Canary Wharf's Winter Lights invites you to experience a wealth of inventive and spectacular creativity as the Canary Wharf skyline is illuminated. Enjoy different forms of light technology and discover sculptures, structures and installations.
Interact with Liquid Space 6.1 – an interactive sculpture that detects human presence and shifts shape and size emitting sound and changing colour or head to The Pool and  run, jump, step or hop onto  pads and create mesmerizing patterns of swirling and fading colours.  Allow yourselves to  be hypnotised by the Infinity Pools and  have your mobile phone at the ready for On The Wings Of Freedom as you can activate lighting effects of a radiant cloud of butterflies.
When: until 22nd January, best viewed between 4pm – 9pm
Where: Throughout Canary Wharf
Age: All
Cost: Free
LittleBird Top Tip: Canary Wharf now has one of the UK's largest collections of Public Art. Go early,  download the latest art map and create your own art trail of discovery before dusk falls and the lights are turned on. If tummies start to rumble, there is plenty of choice including firm family favourites including Nandos, Wagamamas and of course Pizza Express!
VERTICAL AT SOMERSET HOUSE
Lucky enough to have been ice skating over Christmas? Fascinated and in-awe of anyone who can stay upright for longer than 10 minutes? Then the amazing Le Patin Libre, a contemporary ice skating company from Canada with thrill you all with Vertical. A 35 minute mix of intricate footwork, wit, speed and grace pushes the boundaries of what is physically possible and carries ice-skating performance into the 21st century.
Set in the iconic courtyard of Somerset House, mixing elements of street dance and circus and accompanied by an original soundtrack by Jasmin Boivin and unique lighting design of Lucy Carter – Vertical promises to be an experience that resonates and inspires.
When: Fri 15th & Sat 16th January 6.30pm, 8.00pm & 9.30pm
Where: Somerset House Ice Rink, WC2R 1LA
Age: 5+
Cost: Adults £15.00, concs £12.50
LittleBird's Top Tip: With all the wet weather we're currently having, do note this is an outdoor seated performance and will go ahead come rain or shine so the advice is to dress appropriately for the weather and umbrellas are not permitted.
EXPLORE ZOOLOGY AT THE GRANT MUSEUM OF ZOOLOGY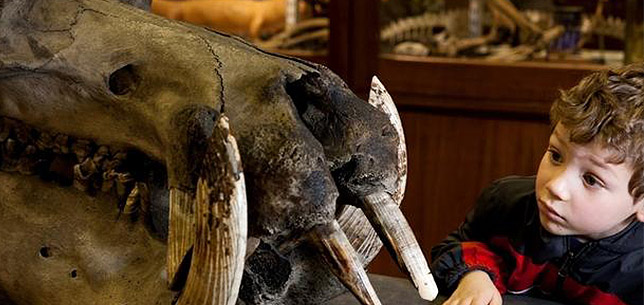 Ever been to the Grant Museum of Zoology?  A ten minute walk from Euston Station the  museum provides families with a unique window on the entire animal kingdom and it's the only remaining university zoology museum in London. This Saturday, Explore Zoology and  enjoy a hands on afternoon of discovery with the kids and get ready to be amazed at the natural world.
Have the kids ever asked you how heavy an elephant tusk is or how sharp a shark's tooth is or how many scales a pangolin has? No need to reach for google – let the kids learn through experience at this family hands-on specimen based activity afternoon. Be inspired to ask these questions and many more as the Grant Museum of Zoology enthusiastic museum educators will be on hand and ready to be quizzed. Why not download the Museum's top ten objects before you go and let the kids create their own self-guided tour.
When: Saturday 16th January, 1pm – 4pm
Where: Grant Museum of Zoology, (Rockefeller Building)  WC1E 6DE
Age: All
Cost: Free
LittleBird's Top Tip: If the kids are into Zoology and love David Attenborough, don't forget about the Darwin Centre at the Natural History Museum – Marvel at beetles and butterflies, metre-high plants and  huge tarantulas in The Cocoon and drop by the David Attenborough Studio for daily live events.
HOP ON & HOP OFF A RIVER THAMES SIGHTSEEING CRUISE  – 50% OFF WITH LITTLEBIRD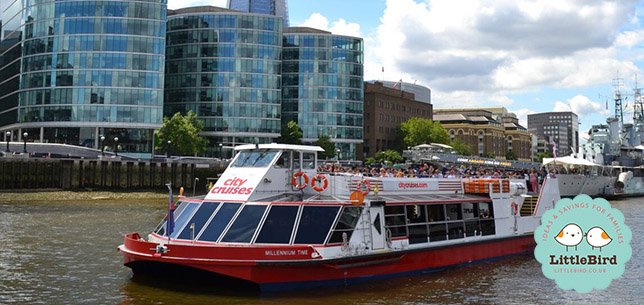 What better way to see London than a cruise on the Thames – and with LittleBird you can enjoy 50% off.  Hop on and hop off throughout the day, and travel by boat to spend the day in Greenwich or  enjoying Tate Modern and the Globe on the Southbank, enjoy a 50% saving off all tickets with LittleBird's All Day Sightseeing Pass.
When you and the kids need a rest, you can simply stay on and enjoy cruising past HMS Belfast, St Paul's Cathedral, Houses of Parliament, Somerset House, Tower Bridge and the London Eye to name a few, listen to live commentary, treat yourselves to a hot chocolate or ice cream from the cafe whilst enjoying the fantastic views from inside the snug of the boat or on the open deck – if it ever stops raining and some winter sunshine finally arrives!
When: First boat is at 10.15am (Westminster Pier) with the last boat at 5.50pm (Westminster Pier).
Where: Westminster, Tower or Greenwich piers
Age: Families
Cost: Adults £9 (only with LittleBird) and Children £4.50 (only with LittleBird). Under 5s go free.
LittleBird's Top Tip: If you hop off at Shakespeare's Globe – enjoy their weekend demonstrations that take place throughout the day, including stage fighting and Elizabethan dressing as well as the exhibition and tour. You can save an exclusive 11% with LittleBird at the weekends only.
SKATE FRESH KIDS CLUB IN HYDE PARK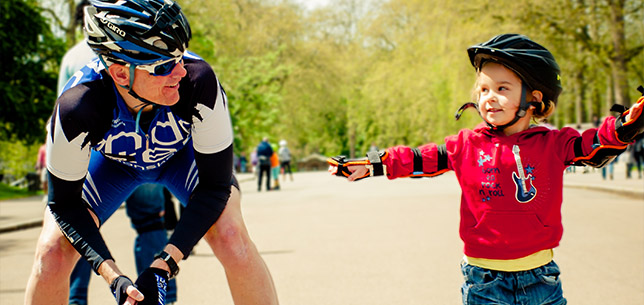 Hyde Park is a great place to spend the day and this Sunday, weather permitting, why not book the kids into Skate Fresh Kids Club! These fun filled group classes are suitable for any ability. Using games and rolling activities the kids will be guided through the basic skills of inline skating, ensuring lots of fun and plenty of movement. Skate safety, stopping methods and turning skills are also taught. Knee and wrist pads and a helmet are all provided and the classes run fortnightly.
If you fancy skating with the kids and you've got all the kit, you can skate en famille on selected Sundays at 2pm in Hyde Park with LFNS Sunday Stroll.
When: Sunday 17th January, 11am – 12.15am (Improver), 12.15pm – 1.30pm (Advanced)
Where: Hyde Park, W2 2UH (Boat House, Serpentine Rd)
Age: 6 – 12 year olds
Cost: £10
LittleBird's Top Tip: It's easy to spent the day in Hyde Park –  head to  Diana's Memorial Playground – inspired by Peter Pan, the playground has a giant pirate ship as its centre piece plus there's a great cafe too! There 's also  Diana Memorial Fountain (maybe pack a towel just in case) and  if it's a bit rainy, check out what's going on at the Serpentine Galleries, and make sure you visit the shop – it has some beautiful children's books plus a secret back room, a treasure trove of heavily discounted books; you heard it here first.