Top 10 Family Getaways in the UK
This week we had Blue Monday. Supposedly the most depressing day of the year due to most people still awaiting their monthly pay, failed New Year's resolutions and cold weather. So to relieve the January blues and to combat the winter months, we asked our friends over at Oliver's Travels to put together their Top Ten Family UK getaways to create some sunshine and offer a little happy holidays 2016 inspiration. So grab a warming drink, sit down and enjoy the read.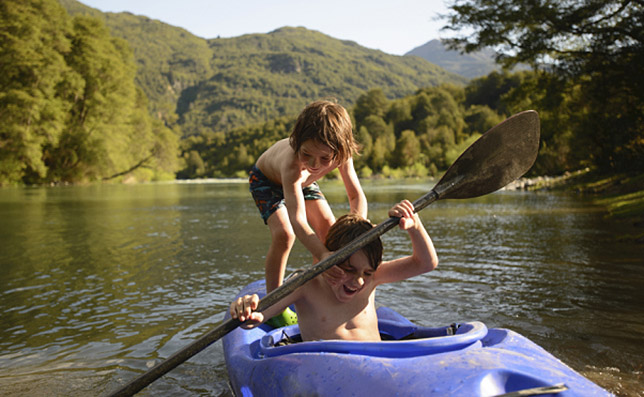 There's nothing quite like a family getaway, and no matter how old your kids are the memories that you make while you're all on holiday will surely be treasured forever. The UK makes a great place for a trip, with loads to do and see – here's 10 suggestions of the best family-friendly getaways in the UK, all the great activities you can enjoy when you get there and even a suggestion of where to stay in each place!
Note: For accommodation in any of these regions head to Oliver's Travels; from cosy cottages to grand castles, there's something for all budgets and family sizes.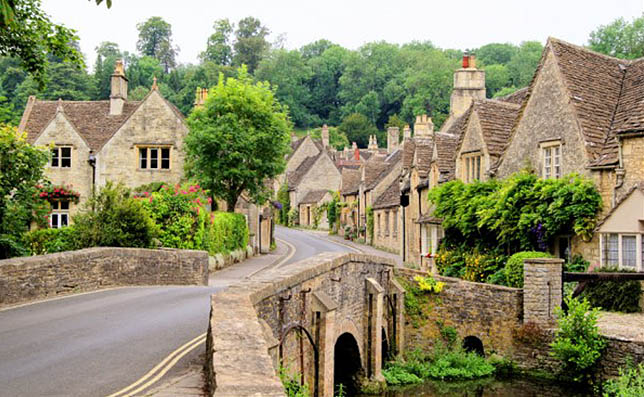 1. The Cotswolds
If you and the family enjoy the great indoors (or maybe have the feeling you should be spending a bit more time together) the Cotswolds should be on your radar. Full of quintessentially English rolling hills dotted with the odd cow, there's loads of scope for nature walks and outdoor activities – head to the Slimbridge Wetland Centre for a great day out otter-spotting!
Somewhere to stay: Ropewalk Cottage is an idyllic family house in the village of Blockley. It's quiet, cosy and comes with great countryside views!
2. The Lake District
Easily one of the most picturesque regions of the UK (if not Europe!) the Lake District is famed for its beautiful towns, breath taking valley views and huge range of outdoor activities – and if the family's not complete without the dog, the Lake District makes the perfect choice for a pet-friendly holiday too.
Somewhere to stay: Lakeside Barn provides a little bit of luxury for your Lake District break, with all the modern conveniences you could wish for, in a truly stunning setting.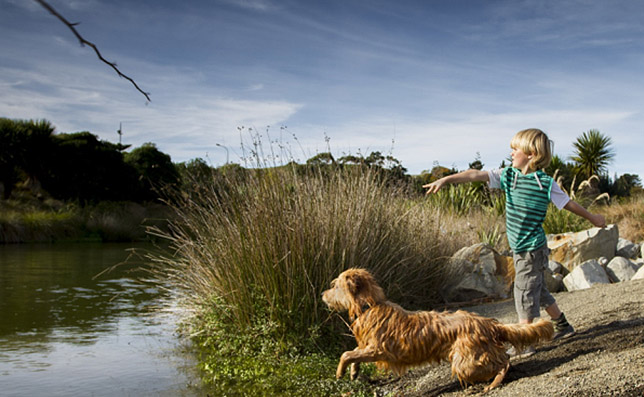 3. The Midlands
Often overlooked when it comes to family holidays, where else are you going to find an amusement park like Alton Towers, chocolate heaven in Cadbury's World and the bright lights and shopping of Birmingham? Don't forget the equally overlooked Midlands countryside, too!
Somewhere to stay: Chevaliers Gatehouse can provide a bit of romance and drama for your family, as you'll be staying in a beautiful Elizabethan castle gatehouse!
4. Wales
From vibrant city centres to luscious landscapes and pretty seaside towns, one thing that Wales has got is spades in variety. Whether it's just a day at the seaside or heading out on a foraging adventure (there's companies that do that!) you can be sure of a family holiday that's as exciting as it is relaxing.
Somewhere to stay: Want to take your family holiday to the next level? Why not stay in a genuine Welsh castle? You might have to get a few friends together, but Pentre Castle's beautiful house and grounds make it totally unforgettable.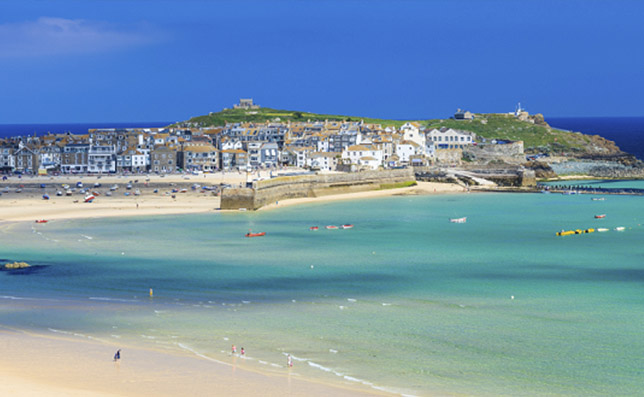 5. Cornwall
Cornwall's venerable past provides families with a great range of stuff to do, with Celtic mythology and sites of huge archaeological importance to explore. Of course, the miles of coastline and beautiful seaside towns make for a great way to spend your time too, if only for a spot of fish and chips.
Somewhere to stay: Found right in the sand dunes of the north Cornwall coast, Sandcrest Cottage is cosy, right next to the beach and has a town nearby for everything you might need during your stay.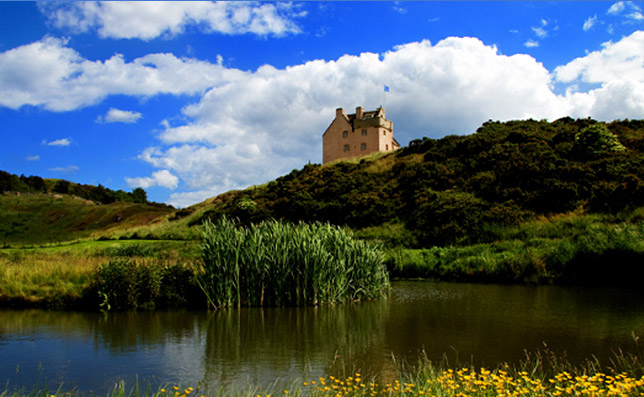 6. Scotland
Bonnie Scotland might not boast the UK's best weather, but that just makes it all the more satisfying to get out there and tackle it. Biking tours can be as challenging or as leisurely as you like, and for a spot of excitement on the waves you could always go out dolphin and whale spotting.
Somewhere to stay: It's a hugely popular venue (the five hot tubs might have something to do with it!) but Linton Lodge has such amazing facilities you definitely don't want to miss it!
7. Kent
If there's one thing Kent does better than anywhere else in the UK, it's coastal breaks. From the lively fun of Victorian favourites like Margate to hidden gems like Walmer beach, when the weather hots up it's the ideal place to head. Don't forget to pack the bucket and spade!
Somewhere to stay: Beach Retreat is a quirky little holiday home that comes with a Jacuzzi and cinema room… as well as a fake sunlight room so you can still top up your tan if it's cloudy outside!
8. Devon
From cream teas to imposing castles in the heart of the countryside, Devon's rustic charm offers the kind of environment where everyone will just want to kick back and relax. Don't worry though, if you're feeling more energetic then hot air balloon rides, railway adventures and even a surf school are all on the menu!
Somewhere to stay: Ever wanted a true taste of the good life? Brooks Cottage is a picture perfect Devon cottage in the heart of the countryside that'll make you every bucolic fantasy come true.
9. Dorset
The landscapes of Dorset really do have to be seen to be believed – from the natural splendour of Durdle Door to man-made marvels like Lulworth Castle, Dorset is somewhere where you and the family will find something new and interesting around every corner, not least of which are the Moors Valley Country Park and the wonderfully fun Tank Museum.
Somewhere to stay: Grey's Castle is a world away from a B&B. This is one truly sumptuous place to stay where you'll really feel like a royal family – but you might need a few friends to help you fill it up!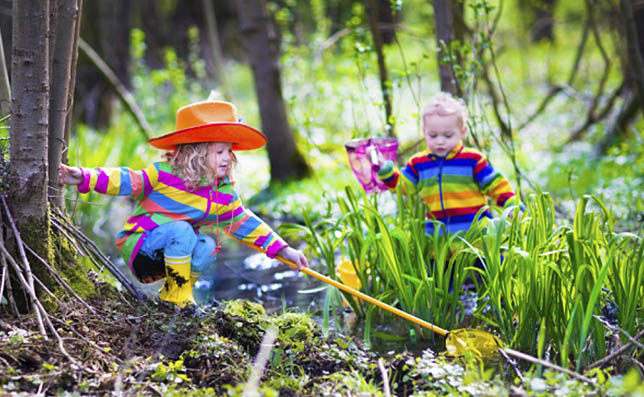 10. Sussex
Only a hop, skip and a jump from London, both East and West Sussex offer families the perfect combination of relaxed rural living and the chance to see the bright lights of the big city. Explore charming activities at places like the Fisher's Farm Park or head to Lagoon Watersports and have a go at windsurfing!
Somewhere to stay: Waterside House sits on the banks of Bewl Water, and you won't just have the opportunity to head out on the water – this unforgettable country home has the amenities to pamper everyone in the family, no matter their age!
Interested in booking your holiday through our friends at Oliver's Travels? We have an exclusive saving for LittleBird members that includes saving £150 on your holiday booking, a champagne reception and Airport Lounge Passes! Click here to find out more.