Things to get excited about in 2016

Otherworlds 22nd January – 15th May – Get ready for a stratospheric adventure by taking a quick journey through space at this amazing photographic exhibition by Michael Benson which features original music by Brian Eno! Make like Tim Peake and explore the beauty of our solar system and the legacy of space exploration in this coming together of Art and Science which launches on the 22nd January and continues until 15th May at the Natural History Museum. If you've been avidly watching Stargazing live like we have then this is the perfect exhibition to engage with these fascinating parts of the universe, up close and personal. (Ticketed)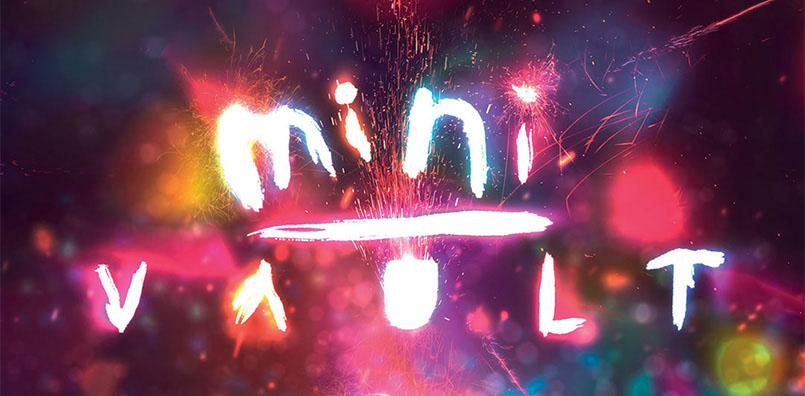 Mini VAULT 30th – 31st Jan, 13th – 14th Feb & 27th – 28th Feb – A magical world for under 11's. It's a family festival of spectacular underground shows and events for families. Located in the magnificent maze of cave and caverns under Waterloo station it is a fantastic collection of circus, magic, theatre, comedy, storytelling, games, live music, interactive installations, face painting, a baby space and more! (Ticketed and Free)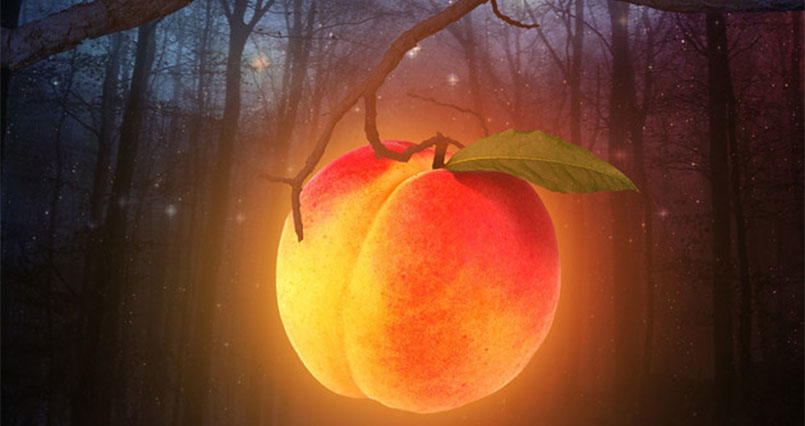 Wondercrump World of Roald Dahl 10th February – 3 July –This is truly the year of the book! This time it's the 100th anniversary of Roald Dahl's birth so The Southbank Centre are celebrating the life of this fantabulous writer who is beloved by gazillions of children and adults alike. The exhibition is full of interactive installations to inspire imagination and creativity. Running from the 10th February – 3rd July as part of the Imagine Children's festival this event promises to be choc-a-block with secrets about Dahl's most famous characters and we can't wait. (Ticketed)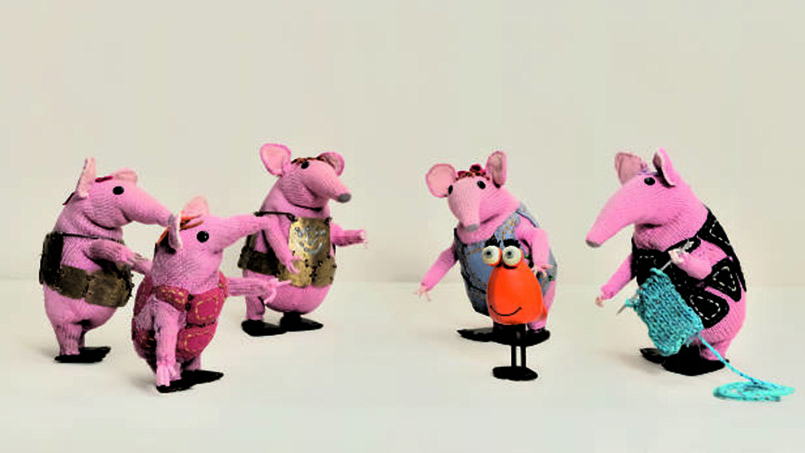 The Clangers, Bagpuss and Co. 19th March – 9th October– The Clangers are back! So now is the perfect time to introduce your kids' to the programmes you loved as a child at the V&A Museum of Childhood. Introduce them to this retrospective exhibition of Smallfilms – the creators of wonders such as The Clangers, Bagpuss and other creations such as Pogles Wood and Ivor the Engine. It will be a wonderful opportunity to remember your own childhood and to pass some of that joy onto your kids.  Don't forget to look out for film screenings, events, animation discussions and workshops for the whole family running alongside the exhibition. (Free)

Lions are King at the London Zoo Opens 25th March – Why not explore London Zoo's new 27,000 square foot effort to save the endangered Asiatic Lion called the Land of Lions. This spring they are opening their new 360-degree den that is mocked up to look like an Indian Village to display how close the realms of animal and human really are. It promises to be a roaring good time! (Free with Entry)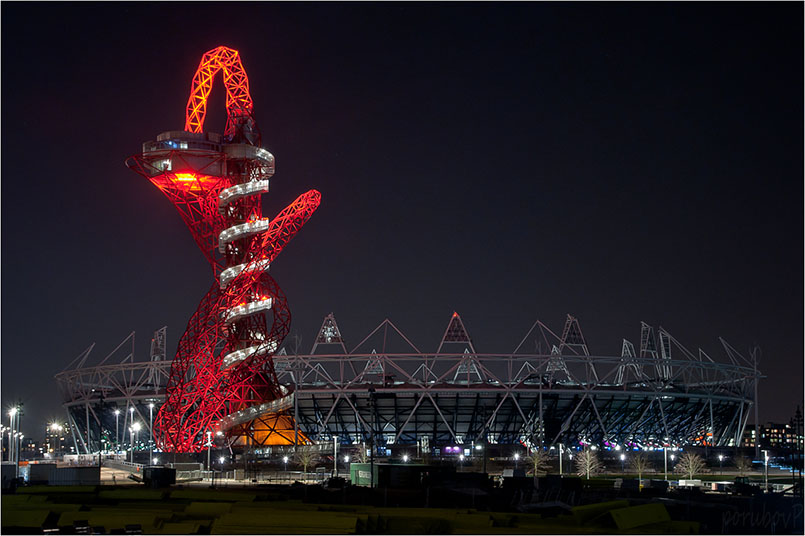 ArcelorMittal Orbit (TBC)– It's going to be the world's longest helter-skelter and after all the fun we had at Carsten Höller's installation at the Hayward Gallery we can't wait to see what he has twisting round what is already the UK's tallest work of public art at the Olympic Park. When it's ready in the spring we will be the first in line to take it for a whirl! (Ticketed)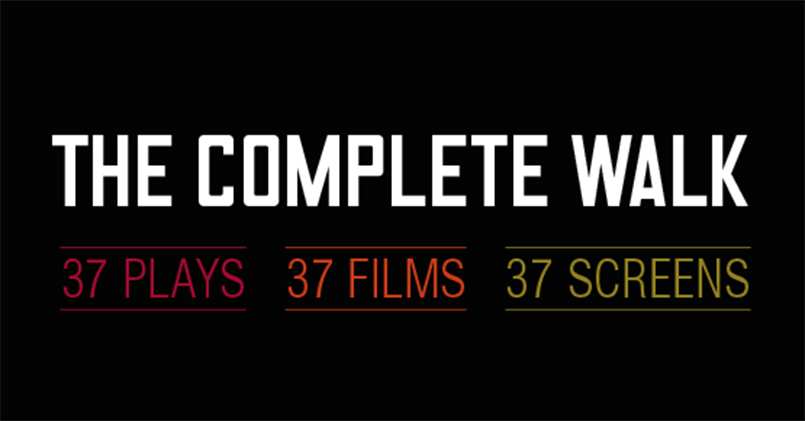 Shakespeare's 400th Death Anniversary Various events– 2016 is a monumental year when it comes to anniversaries along with Roald Dahl's birth anniversary there is Shakespeare's death day party. Stratford-upon-Avon has become the summit of all things Shakespearian but London-town is not to be left out. On the 23rd – 24th April The Globe has created a wonder of short films of each of Shakespeare's plays that will be showing along the Thames. Running from Westminster Bridge to Tower Bridge it has been named The Complete Walk. Take a wander and introduce the kids to these amazing stories. The RSC is also putting on a unique touring production of "A Midsummer Night's Dream" that is touching down in London at the Barbican Theatre from the 17th-21st May and with its use of local schools and amateur troops to make up the fairies and Bottom's acting troop it will be an inspiring experience for any young actor. (The Complete Walk is Free, RSC Performances are Ticketed)


Above and Beyond May 27th – August 29th – After all that spinning you'd think we'd want to keep our feet firmly on the ground but you couldn't be more wrong. When NASA has collaborated on an exhibition that includes flight simulators and more there's no way we'd pass that up. Above and Beyond will be at the National Maritime Museum in Greenwich and we're buzzing. (Ticketed)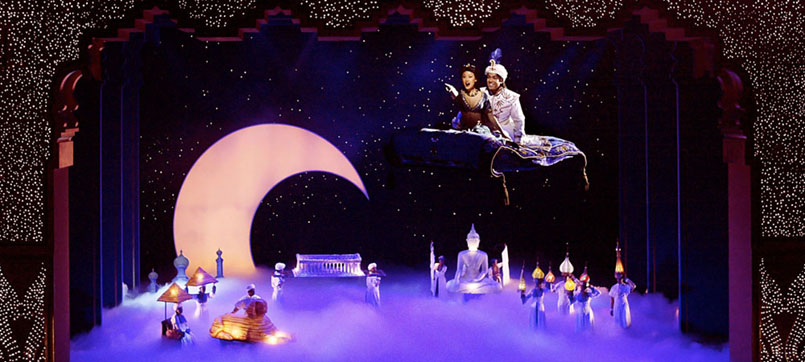 Aladdin Opens 2nd May– Harry Potter isn't the only literary star appearing on stage this year. Disney's Aladdin is going to be taking the West End by storm too! This Tony-nominated musical will be taking audiences to a Whole New World at the Prince Edward Theatre from the 2nd May and currently booking until 1st October you better use one of your 3 wishes on tickets to this magical performance or you'll be kicking yourselves. (Ticketed)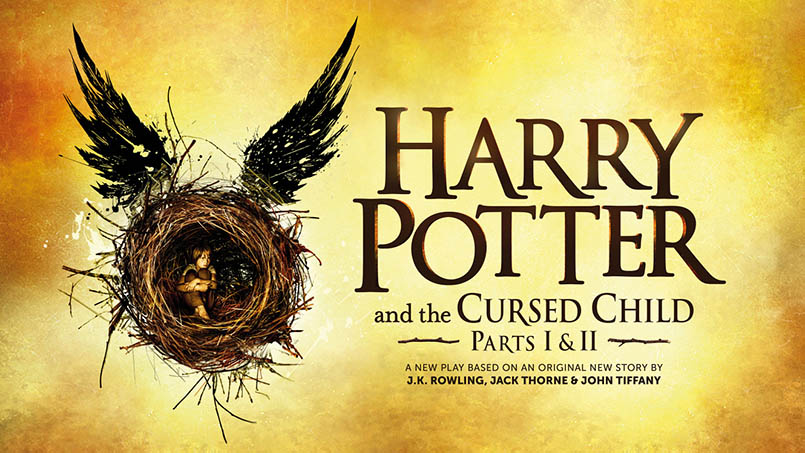 Harry Potter and the Cursed Child Previews Start 7th June– We are definitely ready to rediscover some magic in this muggle world. Just in time too because the Boy-Who-Lived is back! JK Rowling has written a play that picks up where "The Deathly Hallows" left off, give or take a few years. This summer the Palace Theatre on Shaftesbury Avenue will host the middle-aged Harry Potter who's trying to look out for his son Albus. Accio tickets! (Ticketed)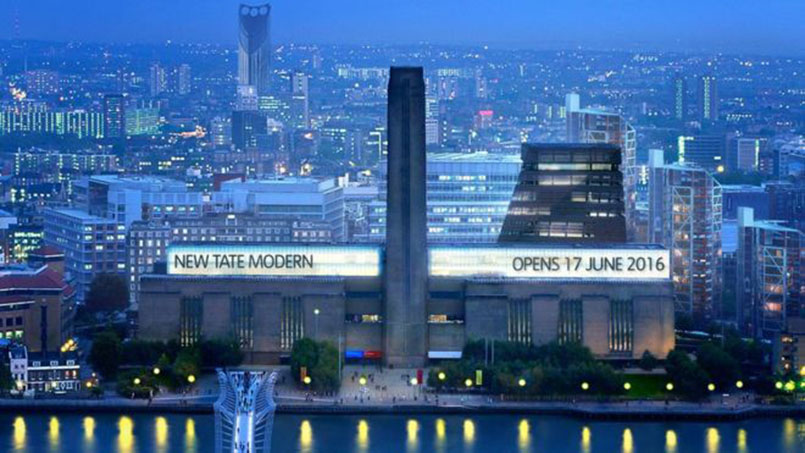 The New Tate Modern Opens 17th June– The Tate is always a wonderful place to take the family. We already love going there just for the Café with its free Kids lunch for every adult meal so it's the perfect place to take the kids for an inspiring afternoon and now it's about to get even better! Its new 10 storey annexe has been filled with new works that curators have scoured the furthest reaches of the planet to find. There are also additional performance-centric pieces planned – plus an all-new observation deck to ogle London from. (Free)

Fire! Fire! at the Museum of London 23rd July-17th April 2017– "London's burning, London's burning, fetch the engines, fetch the engines", It's the 350th anniversary of the Great Fire of London and the Museum of London is putting on an exhibition about how the it went on to destroy a third of the city,  leave 100,000 homeless and define modern London. We have so many questions we're burning to ask and from 23rd July-17th April 2017 we'll be able to answer them. (Ticketed)

Star Wars Celebration 15th – 17th July– If Sci-fi is more your thing than science then this 4-day immersive experience of screenings, interactive events and celebrity experience is the perfect treat for any Star Wars fan. Think Comic-Con but with a lot more Sith-lords. This event will take place from the 15th – 17th July at the Excel London Exhibition Centre and you won't be able to Force us away. (Ticketed)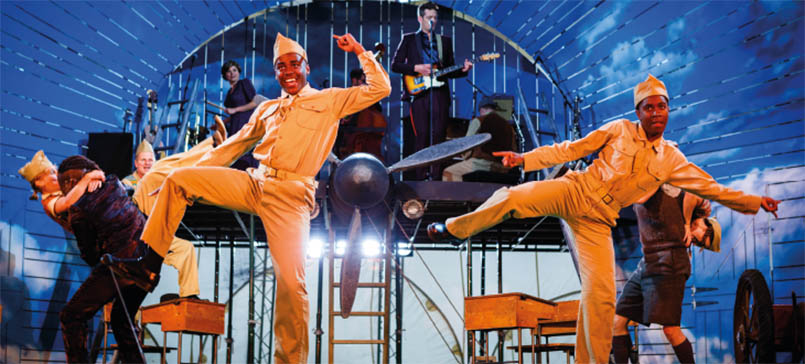 946: The Amazing Story of Adolphus Tips 11th August – 11th September – Adapted by the award-winning author Michael Morpurgo (creator of War Horse and other wonders) and the bold, new artistic director of the Globe Emma Rice this tender, political and surprisingly romantic story speaks to us all while revealing the secrets the US and British governments tried to keep quiet. Imaging being 12 and angry, with only a cat to tell you secrets to… This play will explode everything you thought you knew about the D-Day landings, using music, puppetry and foolishness to tell this tale of war, prejudice and love. (Ticketed)

Giselle 27th September – 19th November – One of the most anticipated dance events of 2016. The choreographer Akram Khan has created a brand new version of the iconic romantic ballet for the English National Ballet. The classic story of love, revenge and redemption is given new life with Academy-Award winning designer Tim Yip from Crouching Tiger, Hidden Dragon fame creating the stunning sets. You will be awed and inspired by this sensational dance experience. (Ticketed)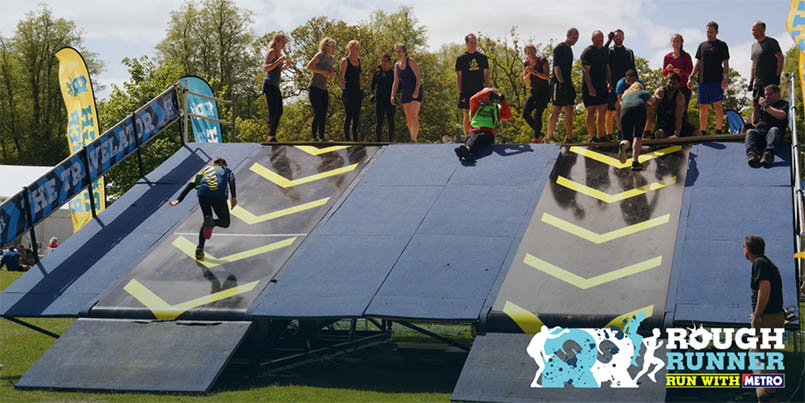 Rough Runner 17th -18th September– Or if ballet isn't for you a full scale running event is being brought into Clapham Common and with around 3000 Roughians of all running abilities attempting to complete the course it promises to at least be a good laugh. You can either sign up to take part and battle your way through the crazy inventions or go and watch the madness.

Beyond Caravaggio 12th October – 15th January 2017 – Exploring the revolutionary influence of Michelangelo Merisi da Caravaggio's paintings who inspired a multitude of artists during his lifetime and in the decades after his untimely death. The National Gallery have created the first major exhibition in the UK to explore the impact of Caravaggio's work on the art of his contemporaries and followers. Drawn to his strikingly original paintings each artist absorbed a different aspect of his work, helping to propagate his style across Europe giving rise to 'Caravaggism'. Take an afternoon to wander through this comprehensive collection and feel inspired to create a movement of your own. (Ticketed)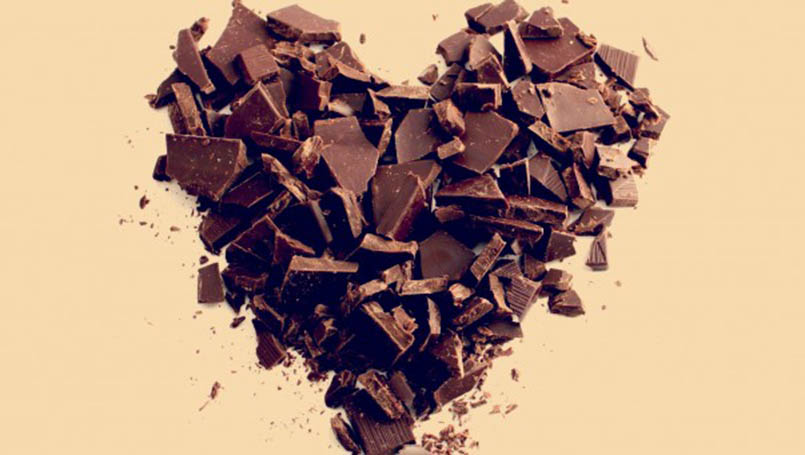 The Chocolate Festival 2nd-4th December – December is here and we are ready to start indulging (already) and it's perfect because The Chocolate Festival is returning to the Business Design Centre. A showcase of some of the best chocolatiers in the world this will be the perfect place to indulge you guilty pleasure or inspire the kids. But be careful after tasting these wonders they'll never want Cadbury's again. Running from the 2nd-4th December it could be the perfect place to stock up on Christmas Presents.