Easy Ways To Help Your Kids Learn About Money
Recently we read this fab article by Zoe Williams about the pitfalls of teaching kids to save money and how she hasn't found a successful way to get her kids to learn about the importance of budgeting. We're not saying we have all the answers but after some reading around we at least have a few ideas.
The author of Kids and Money: Giving Them the Savvy to Succeed Financially Jayne A. Pearl says that "It's actually easy to teach kids about money. Turn your day-to-day activities into learning experiences". As when you're teaching anything new to the kids, if you can tap into their imagination and make the lesson a little bit fun and memorable then it makes it a bit easier.  There are a multitude of ways to introduce the concept of money to your children. So here are some ways that we've found that you could try.
Ages 2-3

When they're very young kids won't understand the value of money, that's a given. There have been multiple scientific studies that prove that children are attracted to larger coins because of their size, believing that they must inherently be worth more. However this is the perfect time to at least get them to recognise the differences between coins. By playing coin identification games you can get your child to start engaging with money. Just trace around the outside of various coins and colour in the shapes then get your toddler to match the coin to the image while explaining to them its name. Just watch for choking hazards!
Another great game to play is to create an imaginary store for them to run. Dr Dorothy Singer, a senior research scientist at Yale University says that by exchanging play money for goods, your child will begin to understand the basics of commerce. So gather some "produce", make some pretend money and shop till you drop!
Ages 4-5

Neale S. Godfrey, chairwoman and founder of the Children's Financial Network suggests that before heading to the supermarket or just out to the shops get your child to help you cut out and collect together your vouchers. Ask your child to then keep them safe for you and ask them to keep an eye out for the products specified on the voucher. This will make them feel like they're helping, will keep them occupied in the store and is an easy and fun way to talk about saving money.
Carry the idea of vouchers over into the home. Children can start to learn the rudiments of saving money and using vouchers is a great way to do that. They can earn vouchers for things like helping, for being cooperative, for clearing their plate – the possibilities are endless. They can then save those vouchers and exchange them for fun things to do.
Ages 6-8

Jayne A. Pearl makes the statement that "As soon as your child is receiving an allowance, they'll need a place to put their money". Make going to the bank an event. Help your child open a savings account, and explain to them how birthday money from relatives etc. will be deposited into their account. Regularly check the balance and show them how the balance grows. You can then discuss the concept of interest and how the bank pays people back for saving their money.
This is also the perfect age to get them a piggy bank. Encourage your children to put any spare change they find or pocket money they're given from doing chores in there and they can have a visual reminder of how money can accrue over time through hard work.
Get them to put the coins in the machine while paying for parking. Using a debit or credit card is too abstract for little ones so paying with a card fails to teach them anything. If, however, you let them put those coins in the slot, they see them disappear and realise what it means to spend money at a parking meter and that it is not free.
Ages 9-12

This is the perfect age to get your child learning about comparison shopping. Get your child to read the labels of items that you're looking for in the store, get them to compare the size and price, get them to work out which one is the better buy. This is a great way to not only get your children learning about the importance of looking for a good deal but will also be a great way to practice their mental maths skills.
This is also a great time to get them into the idea of selling things to make money. Have a house clear out and decide what you want to get rid of. Then go through all that with your child and decide what from that can go on eBay. Put them in charge (with a little help from you) and tell them that any money they make from selling the unwanted items will go into their bank account for them to keep. They'll learn more about commerce while learning about setting values, responsibility and making decisions.
Ages 13-15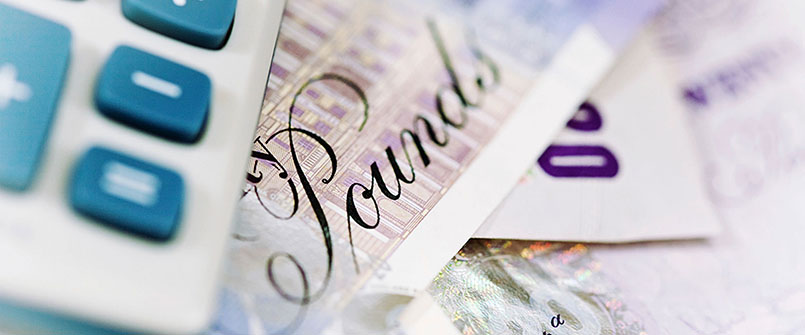 Neale S. Godfrey suggests that if you want your kid to learn about the stock market a fun game to play it to pretend to invest in companies your child is familiar with, like Disney. Make it a family activity by having each member pick a stock. Then read the paper or watch the financial news together, and discuss how the stock values of everyone's choices fluctuate. At the end of each week give the winner (the person whose stock has the most growth etc. throughout the week) a small treat like picking the Friday night film etc. to encourage them to make smart choices.
This is the age when pocket money will start to disappear very quickly. Have your child help with your weekly budget by discussing wants vs. needs. Pearl calls it the "potatoes and gravy game" "Potatoes are food we need to survive. The gravy makes it taste better but isn't necessary."
Age 16+

Stored-value cards are a great thing to introduce at this age. They are simple tools that parents can offer to teach lessons in financial responsibility, according to Pearl. Teenagers can use these buying cards to pay for things without using cash or credit cards. Parents load the cards, which look like credit cards, with a set amount of money and then let their teens budget their allowance. A great example of this is the goHenry Card. There's an online account for you, and a linked account for your kids which is all managed through mobile and web apps. Each child then gets their own goHenry Pre-paid Debit Card with parental controls, only the money that is on the card can be spent, there's no danger of debt or overdraft.
Another idea to introduce is the act of giving to charity. Godfrey suggests that donating can be more than a financial lesson; it can also teach social responsibility. Help your child to pick five charitable organizations that interest them. Make it a family project to find out what they do, how well they do it, and what percentage of the donations goes to their cause.