What's On Over The Christmas Holidays?
Fun and fantastic things to do with the kids in London over the Christmas holidays
WINTER WALKS IN LONDON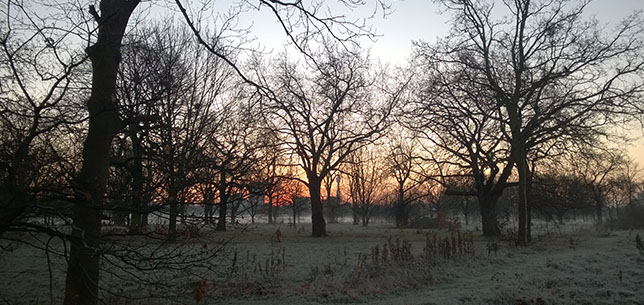 Hidden amongst London are a wonderful array of nature reserves, towpath walks and green walkways waiting to be explored.  The longest linear nature reserve Parkland Walk running from Alexandra Palace to Finsbury park is definitely worth a visit, a former railway line it's a perfect place to meander with the kids on their new bikes or scooters. There is also river walks galore along the  Thames Path – the main artery of London covering a magical 40 miles (64 km) of easy, level walking on both sides of the river from Hampton Court Palace, through the heart of London to the East India Dock on the north bank and the River Darent on the south bank.
When: Whenever
Where: Various locations across London
Age: Families
Cost: Free
LittleBird's Top Tip: If the idea of a walk is always met by unanimous groans, check out the Woodland Trusts fabulous Nature Detectives – always full of great ideas and plenty of outside inspiration, print out spotter sheets and create your own trails or be inspired by their  Winter Fun activities.
DREAMTIME AT THE LONDON TRANSPORT MUSEUM, COVENT GARDEN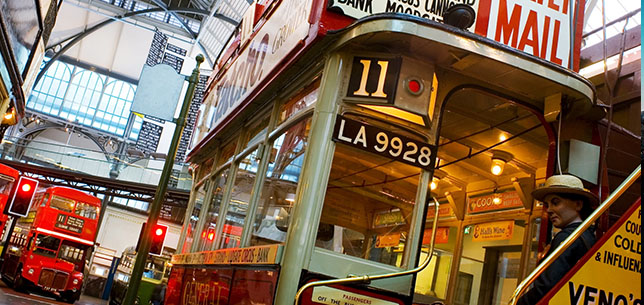 If you're in Covent Garden catching the sales, why not visit the London Transport Museum and enjoy their Christmas holidays family fun event – Dreamtime. Take part in drama, singing and stories around and under the museum's winter parachute.  Let the kids imagine themselves  on the streets of London as they slither beneath it, and send ping pong balls flying high above to create a truly wintery blizzard. Plus there's the chance to create a crazy night-time dream and transform it into a snowglobe.
While you're here, don't miss the All Aboard Family Play Zone – children can get in the driver's seat of a real bus, repair a mini Tube train,  enjoy 'sailing' the Thames Nipper, serve passengers in the Nipper café, fly the Emirates Air Line cable car as well as make driver announcements and help customers at the mini information desk using the magnetic message board, maps and clocks.
When: Weds 23rd & Mon 28th Dec to Sun 3rd Jan
Where: London Transport Museum, WC2E 7BB
Age: Storytelling & Singalong – all ages, Creative workshops  3 – 12
Cost: Adults £16 with tickets valid for a year – children go free. All events are free once you're in.
LittleBird's Top Tip: While you're in Covent Garden, don't forget to climb aboard the LEGO Santa Express. Made with 500,000 LEGO bricks, the Santa Express  is complete with special effects including smoke from the funnel, sounds and lights.
HAMPTON POOL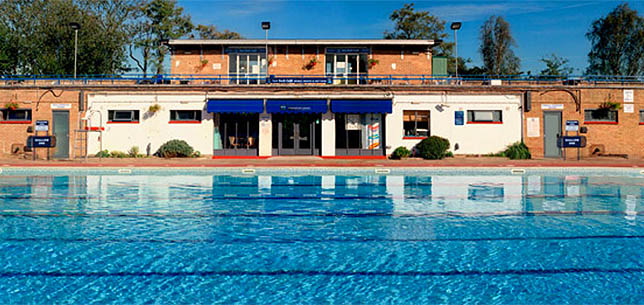 Maybe it's a bit left field but then again, after being housebound eating, drinking and being merry this might be exactly what the doctor ordered! Enjoy a swim with a difference and head to Hampton Pool.  Open 365 days of the year,  this heated pool is warm whatever the weather. And if it's 'cold outside' baby, the pool takes on an ethereal look as a wonderful mist rises out of the warm waters. There's a cafe for hot drinks and snacks after and if you've driven, then you're only a short drive from Hampton Court. You can enjoy the ambience of Hampton Court and the cafe there without paying to enter and there's an ice rink too – open til 3rd  January.
When: Whenever
Where: Hampton Pool, TW12 2ST
Age: Families
Cost: A Family ticket, depending on when you go costs between £14.45 – £19.55
LittleBird's Top Tip: If an outdoor swim appeals but you're not near Hampton, check out the King's Cross Pond Club and enjoy a swim in an art installation or pop along to  Hampstead Heath open air pool or Charlton Lido.
STREAM WALKING IN ISABELLA PLANTATION, RICHMOND PARK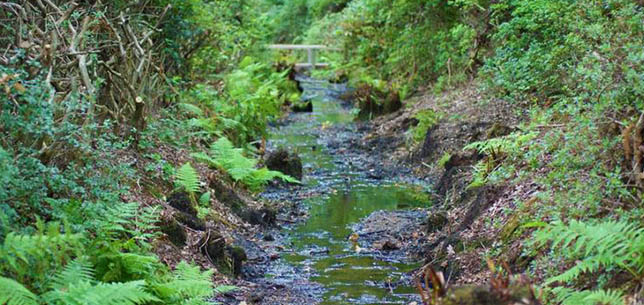 Don your wellie boots, fill that flask with hot chocolate and discover the botanical beauty of the Isabella Plantation in Richmond Park.  First opened to the public in 1953, Isabella Plantation is a 40  acre woodland garden set within a Victorian woodland plantation planted in the 1830's. A perfect place to enjoy a magical day outdoors after the indulgence of Christmas – imagine other worlds as you walk through the streams and garden, it is a true paradise for little people. For information about Isabella Plantation, click here. The kids will love seeing the deer roaming free in Richmond Park – there are 630 Red and Fallow deer. If you're not near Richmond Park, find other royal parks close to you by  clicking here
When: whenever
Where: Richmond Park, TW10 5HS
Age: Families
Cost: Free
LittleBird's Top Tip: While you're in Richmond, treat the kids to  Michael Morpurgo's I Believe In Unicorns at the Orange Tree Theatre and save up to 50% on tickets with LittleBird. Book Now.
ALICE IN WONDERLAND AT THE BRITISH LIBRARY, EUSTON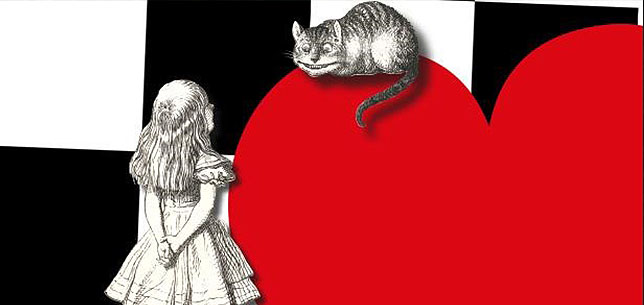 Fall down the rabbit hole into the British Library's Alice in Wonderland exhibition.  Be enchanted by Lewis Carroll's original manuscript with his hand-drawn illustrations, alongside editions by Mervyn Peake, Leonard Weisgard, Salvador Dali and others.
As we celebrate 150 years since the publication of Alice in Wonderland, discover how Lewis Carroll's story has been re-imagined, re-interpreted and re-illustrated over the last 150 years with newly commissioned articles, a selection of manuscripts, reviews and literature relating to Alice in Wonderland.
While you're here, take the kids to see the Magna Carta, Shakespeare first edition of plays published in 1623 and Dickens  handwritten draft of Nicholas Nickleby, penned around July 1838. If they're into music, they can also see original manuscripts handwritten by some of the world's greatest musical talents. There's a family trail too – Download a PDF copy or collect from the Box Office in the main entrance.
When: until 17th April, 2016
Where: The British Library, NW1 2DB
Age: Families
Cost: Free
LittleBird's Top Tip: Why not walk to Granary Square and enjoy the fountains; spectacular day and night. Did you know you can  download an app that lets you control the fountains in Granary Square from you phone? How brilliant is that!  Although to ensure you're not the world's greatest party pooper,  make a note it's only between 4pm – 5pm.
CHRISTMAS HOLIDAY FUN  AT THE MUSEUM OF LONDON, THE CITY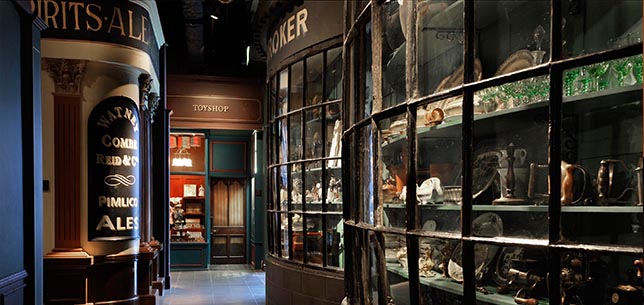 There's lots happening throughout the Christmas Holidays at the Museum of London.  There's an array of storytelling, crafts, art activities and interactive activities promised exploring London's winter feasts and celebrations, past and present. Travel back in time with the kids and see Victorian London come to life in a family friendly and up-close production of Charles Dickens classic winter tale 'A Christmas Carol', make firework-themed crafts to celebrate the New year, join in Frost Fair celebrations and discover the tale of what Tudor Londoners did when the Thames froze over. To see the full schedule of family friendly fun click here.
Plus , there's plenty of family favourites at the Museum not to be missed when you visit including walking around Roman London, stepping inside a life-size Saxon house plus enjoy a reconstructed Georgian Pleasure Garden.
When: Sunday 27th Dec – 3rd Jan 2016
Where: Museum of London, EC2Y 5HN
Age: 5+
Cost: Free
LittleBird's Top Tip: Kids eat free at the London Wall Restaurant and why not download Museum of London free Streetmuseum app before you leave and let the kids discover a unique perspective of old and new London on your way home.
THE GRUFFALO AT THE VAUDEVILLE, WEST END – SAVE UP TO 50% WITH LITTLEBIRD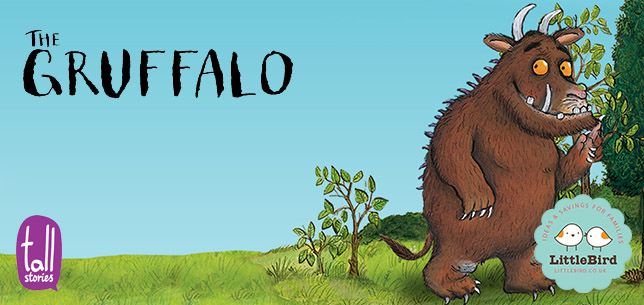 The Gruffalo has become a classic, voted the number one bedtime story, loved by children and grown ups alike. Head to the Vaudeville Theatre on the Strand over the Christmas holidays and enjoy this musical adaptation of the award winning picture book by Julia Donaldson and Axel Scheffler. The Gruffalo  is  a wonderful family show with just the right amount of scary fun bringing everyone's favourite furry monster to life on stage!
Join Mouse on a daring adventure through the deep dark wood – in the search for hazelnuts – as she meets the cunning Fox, the eccentric old Owl and the party mad Snake, and outwits them all with the story of the fabled Gruffalo. Armed with only a nut map and a little courage Mouse must make sure she doesn't end up as dinner for these wily woodland creatures.
When: until 3rd Jan 2016 with up to 50% savings on LittleBird on selected shows
Where: Vaudeville  Theatre, WC2R 0NH
Age: 3+
Cost: Band A tickets save up to 50% on selected performances with LittleBird – for £12 tickets book now
LittleBird's Top Tip: We're walking in the air…..come on, I know you know the next line! Enjoy a 50% saving with LittleBird on selected performances on Raymond Briggs much lovedThe Snowman – book now.
THE NUTCRACKER AT THE V&A, SOUTH KENSINGTON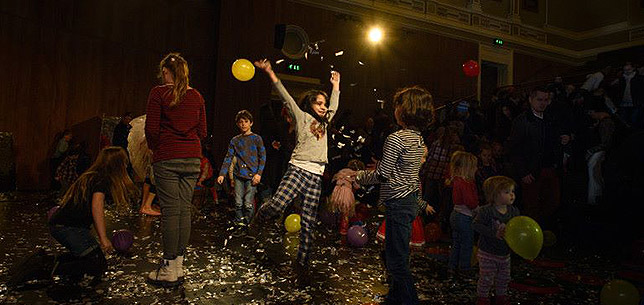 Enjoy  free pop up performances of the Christmas classic  The Nutcracker at the V&A . Head to the Lecture Theatre and discover the enchanting world of The Nutcracker with contemporary dance performances.
The V&A has lots of offer families with art trails, hands on galleries and backpacks and is in a great location. You're right by the Science Museum and Natural History Museum and Hyde Park is just down the road – current home to the fabulous Winter Wonderland, open to 3rd Jan.
When: Mon 28th – Thurs 31st December at 11am, 1pm & 3pm
Where:  V&A, SW7 2RL
Age: All
Cost: Free, drop in
LittleBird's Top Tip: Inspire the kids and learn more about Shakespeare this holiday and enjoy a great day out at Shakespeare's Globe on Bankside  – there are family trails, sword fighting demonstrations and a complimentary children's audio guide too! Book your tickets here and save an exclusive 11% on family tickets with LittleBird.
SMELLY CHRISTMAS AT THE MARITIME MUSEUM, GREENWICH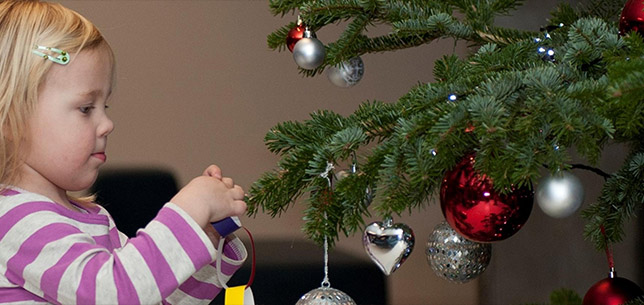 To complement the current Samual Pepys: Plague, Fire, Revolution Exhibition,  the National Maritime Museum  asks the kids to discover how whiffy the city use to be. Get the kids to pinch their noses (you might want to too!) and learn about smelly London finding out how holiday decorations kept the season fresh before we all took regular baths…There's also the chance to go Wassailing and explore Christmas through the ages. Enjoy the chance to mull over Britain's fascinating story of fruits and spices used at Christmas!
When: Weds 23 &  Mon 28- Thurs 31st Dec at 11.30am -1pm, 1.30-4pm
Museum is closed 24th – 26th Dec
Where: National Maritime Museum, SE10 9NF
Age: Families
Cost: Free
LittleBird's Top Tip: Greenwich Market is a perfect place to grab a bite to eat  and have a wander around the markets and if it's a nice day, take your market morsels and find a seat by the Cutty Sark – maybe even fit in an amazing  walk under the Thames.  If you have any energy left – enjoy Greenwich Park and visit the Astronomy Centre – it's free.
NEW YEAR'S DAYS PARADE 2016, CENTRAL LONDON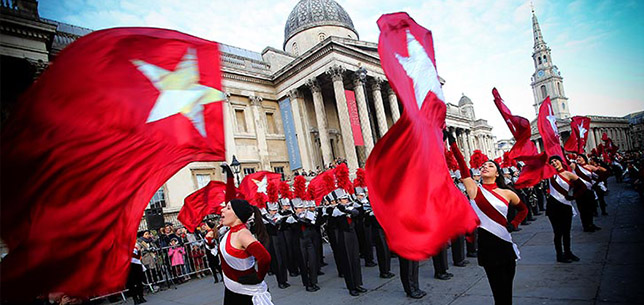 Celebrate the New Year in this colourful spectacular parade extravaganza in central London. Dancers, acrobats, cheerleaders, musicians and performers assemble in the heart of the city with a parade  that combines contemporary performances with traditional pomp and ceremony. The biggest of its kind in the world, the parade features more than 8,000 performers representing the London boroughs as well as 20 countries worldwide.
2016 marks the 30th anniversary of the New Year's Day Parade in London which first took place on 1 January 1987. To celebrate, this year's entries will reflect the parade's theme of 30 Magical Years.
When: Friday 1st January 2016, starts in 12pm Piccadilly, finishing at 3.30pm in Parliament Square
Where: Piccadilly to Parliament Square, check the route here
Age: All
Cost: Free
LittleBird's Top Tip: If you decide to stay in Piccadilly after seeing the start of the parade  Ripley's Believe It or Not is a hop skip and a jump away – enjoy a Christmas holiday family treat with a meal at Planet Hollywood, an adventure at Ripley's plus enjoy their interactive Christmas trail and save 25%  in the shop too. Only with LittleBird, book now.