What's On This Weekend- Saturday 7th and Sunday 8th November
Fun and fantastic things to do with the kids in London this Weekend
Saturday 7th & Sunday 8th November
ICE RINK AT NATURAL HISTORY MUSEUM, SOUTH KENSINGTON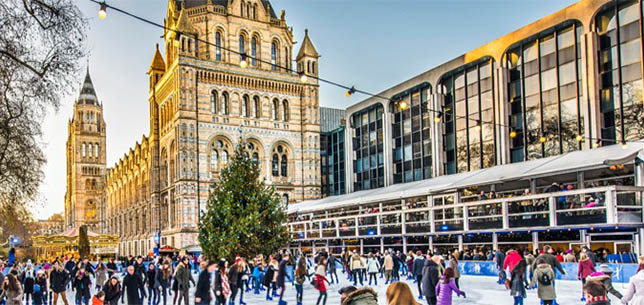 It's time to get your skates on…with so many ice rinks to choose from, ice skating has very much become a festive tradition for families and the Ice Rink at the Natural History Museum, with its fabulous Hintze Hall backdrop and family friendly location, is a firm favourite.
If you're taking tots, there are a limited supply of penguin skate aids, which cost £5, available on a first-come first served basis from the skate hire counter – no advance booking available. There are also children's bob skates available free of charge, these are twin bladed skates that fit over a child's shoes so great for preventing those Bambi moments and note waterproof clothing is a good idea for all!
There's a viewing gallery (if you're not all skating) and a cafe serving hot chocolate, toasted marshmallows, mull wine and much more so by the time you leave it'll be '….beginning to feel a lot like Christmas….'
When: runs until 3rd January 2016
Where: Natural History Museum, SW7 5BD
Age: Families
Cost: Adults from £12.95, Children from £8.80, families £39.60
LittleBird's Top Tip: Take a wander around the Natural History Museum before or after you've skated –   The Wildlife Photographer of Year exhibition is running and there's always plenty of fun to be had from dinosaurs and massive mammals to volcanos and earthquakes and don't miss the Darwin Centre with the Cocoon and Attenborough Studio.
LAUREN CHILD'S DOLL HOUSE AT THE HOUSE OF ILLUSTRATION, KING'S CROSS
One Granary Square in King's Cross is a wonderful place to spend the day with the family and is home to the House of Illustration.  The new exhibition,  Lauren Child's Dolls' House,  shows Child's recently completed dolls' house, alongside original sets made for the illustrated book with three-dimensional miniature sets, The Princess and the Pea. Lauren Child has been working on this dolls' house for over 30 years and this is the first time ever is has been displayed.  The miniature construction techniques she learned as a child are explored along with the collage techniques used for series such as Charlie and Lola.
When: Runs until 7th February 2016
Where: The House of Illustration, N1C 4BN
Age: Families
Cost: Adults £7.70, Children £4.40
LittleBird's Top Tip: Discover Kings Cross with trails and tours galore – there are maps and apps to interact with and you must download Granary Squirt.  The app turns your smartphone into your very own fountain remote control between 5pm and 8pm everyday – excellent fun – or head to Camley Street Natural Park – a beautiful urban nature reserve where you'll forget you are in the heart of the city!
BADDIES: THE MUSICAL AT THE UNICORN THEATRE, LONDON BRIDGE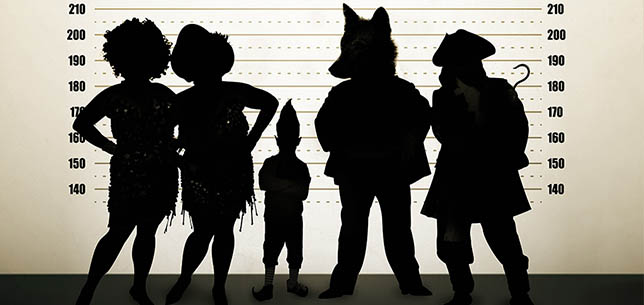 So you think being bad is wrong? Think again…. Baddies: The Musical at the Unicorn asks you to reconsider. The Big Bad Wolf's in serious trouble – he's been ripped from his story and thrown in jail for being too good at being bad! How are you supposed to tell who the good guys are when there are no baddies around? This Christmas, someone's decided to change the fairytale rulebook and no-one seems to know why. Step into the lives of everyone's favourite villainous characters and find out….
If you can't go this weekend, look out for the Unicorn's Up Club crafty fairytale-inspired workshop after next Saturday's (14th) matinee performance. This event is part of UP Club+, tickets are £8 and booking is advisable. To see what fun has been had before at the Up Club, check out the Up Club blog here.
When: run until 24th December
Where: Unicorn Theatre, SE1 2HZ
Age: 6+
Cost: Tickets from £16
LittleBird's Top Tip: The Unicorn is set back from the Thames so you're a hop, skip and a jump from the Scoop and HMS Belfast – enjoy LittleBird's FREE voucher for 25% off family tickets. Tower Bridge is to your right and the Tower of London across the river. Lots of eateries too including Leon and Strada.  A great place to spend the whole day with plenty to do, see, eat and enjoy!
T-VEG DINOSAUR RECIPES, WITH KATHERINA MANOLESSOU AT SOMERSET HOUSE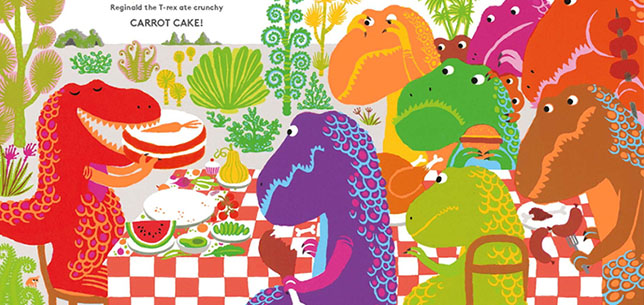 Enjoy some roaringly good  T-Veg Dinosaur recipes at Somerset House this Saturday. Enjoy an afternoon with Reginald, the favourite type of carrot crunching critter. Get creative with illustrator Katherina Manolessou and let the kids explore how their dinosaur dares to be different – just like Reginald, the carrot crunching dino! The kids will be given the chance to create cut out and collaged fruit and veg fusions for their very own DIY dinosaur. Every hour, throughout the workshop, they'll be readings of 'T-Veg' a new children's book written by Smriti Prasadan-Halls and illustrated by Katherina Manolessou.
While you're here, why not go on an adventure trail and enjoy Father Thames: the bearded river god trail at Somerset House. Download the activity sheet here before you go and discover Somerset House's unofficial mascot and don't forget Skate with Fortnum and Mason opens 18th November.
When: Saturday 7th November, 12pm – 3pm
Where: Somerset House, WC2R 1LA (East Wing)
Age: 6 – 12
Cost: Free
LittleBird's Top Tip: You're a 10 minute walk from Covent Garden and the London Transport Museum with its family galleries. Or you can just enjoy hanging out and watching the street performers.  Look out for the Opera Singers in the Market Building (Lower Courtyard) performing outside the Eric Snook Toyshop; a treasure trove of wonderful, weird and wacky toys. There's a Cyber Candy nearby too full of an amazing array of American sweeties including Unicorn Poop!
HALF MOON THEATRE AT V&A MUSEUM OF CHILDHOOD, BETHNAL GREEN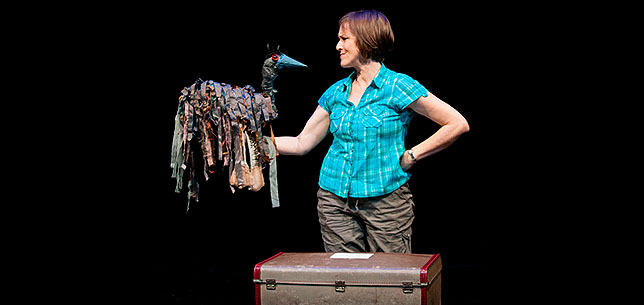 The Half Moon Theatre arrives this Saturday at the V&A Museum of Childhood to offer two performances that compliment and explore the current exhibition at the museum On Their Own: Britain's Child Migrants.   The exhibition discovers and investigates true stories of Britain's child migrants who were sent to Canada, Australia and other Commonwealth countries between 1869 and 1970.
Roo in my Suitcase celebrates newness, difference and friendship, through songs and poetry, with lots of opportunity for joining in. One Way Ticket offers an insight into the British Child Migrants' scandal in the years following World War II, and the children's continued search to be re-united with families today. There is a trail before the performance with a workshop after.
When: Saturday 7th November, Roo in my Suitcase: 11am / One Way Ticket: 1.30pm
Where: V&A Museum of Childhood, E2 9PA
Age: Roo in my Suitcase – ages 3 – 7 / One Way Ticket ages 8+
Cost: Free but booking is required
LittleBird's Top Tips: If you can't make these performances, both Roo in my Suitcase and One Way Ticket return to the V&A Museum of Childhood 14th, 21st & 28th November.
STREAM 2015 IN STREATHAM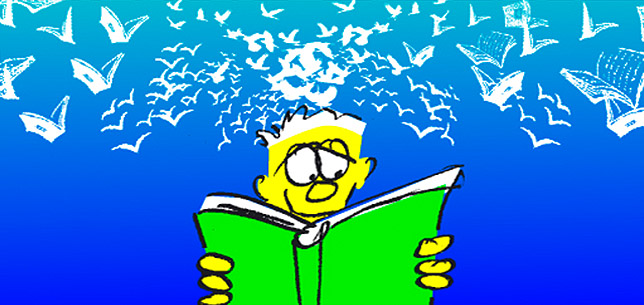 Stream is a book festival for readers of all ages offering a mix of talks, readings, workshops, book signings and competitions taking place throughout the day. Malorie Blackman is patron to the festival, now in its second year.
There's an array of authors and illustrators appearing including David Baddiel introducing his new children's novel The Person Controller as well as Horrid Henry's Francesca Simon, not to mention Chris Riddell and Michael Rosen.  There are craft workshops with Sarah Dennis, Beast Quest Tournaments and publisher Barry Cunningham, who signed JK Rowling, leads a session for budding writers, asking children to bring their own ideas – they may even have a chance of seeing them developed into a (very!) short story. West Norwood Feast are joining the festival so you'll be able enjoy some tasty refreshments while waiting for your book to be signed.
When: Saturday 7th November, 10am
Where: Streatham & Clapham High School, SW16 1AW
Age: All ages
Cost: Free
LittleBird's Top Tip: Fancy winning some books this week? Enter our HarperCollins book competition here.
LIGHTS SWITCH ON & SANTA'S GROTTO IN KING'S ROAD, CHELSEA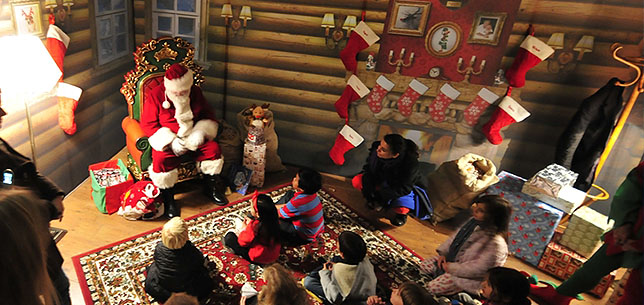 With half term and Halloween behind us, Christmas it's firmly on its way and if you visit Duke of York Square this Saturday, Santa and his elves are about to take up residence! Santa will touch down in his reindeer driven sleigh to turn on the Square's Christmas lights. To celebrate his arrival this Saturday, festive fun and magic is promised including Victorian carts with toffee apples and roasted chestnuts, the opportunity to meet real-life reindeer, face-painting, carols and of course a visit to Santa's Grotto.
Advance booking is required for the Grotto and you'll be able to book via the website with the booking site going live just before the Grotto opens, after the lights are switched on at 4.30pm.  For priority booking, you'll need to be signed up to the Duke of York Square newsletter.  The Grotto will be open every Fri, Sat & Sun in Nov, then everyday apart from Mon, Tues in Dec
When: Saturday 7th November, activities start at 2pm with the lights being switched at 4.30pm
Where: Duke of York Square, SW3 4LY
Age: All ages
Cost: Free – booking required for the Grotto.
LittleBird's Top Tip: The Duke of York Square has plenty of shops and places to eat and is also home to the Saatchi Gallery (free entry) plus there's a farmers market to enjoy every Saturday.
FIREWORKS FESTIVAL AT ALEXANDRA PALACE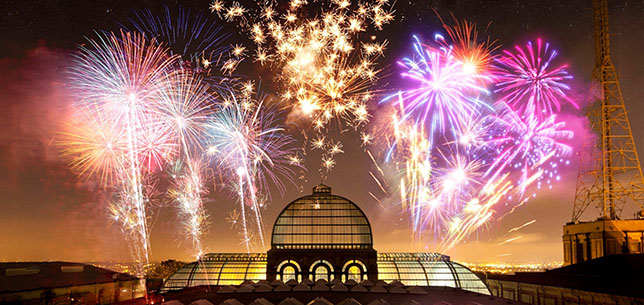 Get ready to ooooo and aaahhhhh this weekend as fireworks light up the evening sky. Head to Ally Pally this Saturday for their annual Fireworks Festival  set against the fabulous panoramic views of London that Alexandra Palace offers. This year, families are promised a bigger and brighter display than ever, with a longer running time and a laser show. There's a family area featuring fun fairs to suit all ages and tastes, from Carousels and dodgems to rides for those thrill seekers in the family. Mutoid Waste's make an appearance after their success at Glastonbury this summer with a spectacular street procession and don't miss the lighting of the bonfire.  If tummies start to rumble, food is at hand – you can enjoy a street food & craft beer village too.
When: Saturday 7th November, gates open 3pm, display starts 8pm
Where: Alexandra Palace, N22 7AY
Age: Adults £, Children aged 10 -15 £, under 10s free
Cost: Adults £9, Children £6.50 Nb: Tickets must be brought in advance
LittleBird's Top Tip: Prefer your firework displays to be free? Then head to Coram Fields on Friday 7th November or Blackheath on Saturday 7th November.
ALICE AT THE LONDON REVIEW BOOKSHOP, BLOOMSBURY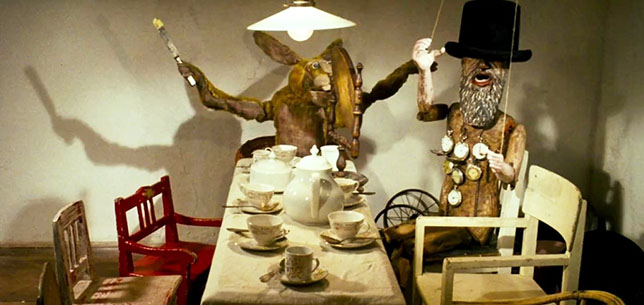 This year, Lewis Carroll's Alice's Adventures in Wonderland celebrates its 150th anniversary. There have been many exhibitions, shows and events marking the occasion already this year and here is yet another treat. Alice in Wonderland has been adapted for the screen many times but perhaps never more notably than in Jan Švankmajer's 1988 version combining live action with stop motion animation.
Head to the London Review Bookshop and enjoy the chance to fall down the rabbit hole again, this time, with Švankmajer's – a Czech filmmaker and self-labelled surrealist renowned for his animations. In his hands, Alice becomes more of a dream sequence than a fable with a dark element emerging from the story. Good news – the price of your ticket includes refreshments.
When: Sunday 8th November at 11am
Where: The London Review Bookshop, WC1A 2JL
Age: Families
Cost: Tickets for adults and children – £7
LittleBird's Top Tip: You're not far from the Cartoon Museum and the British Museum so after the film you could continue your day out together and note, kids eat free at the Gallery Cafe at the British Museum – get one free child's meal when you buy an adult main meal.
THE PRINCESS BRIDE AT THE BFI, SOUTHBANK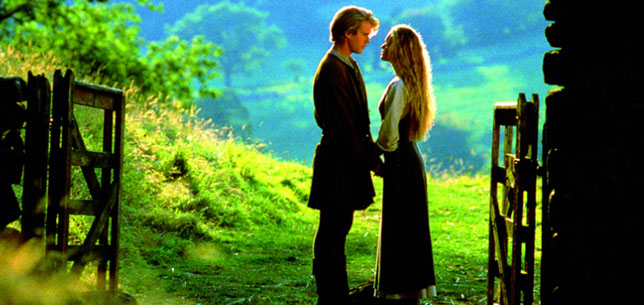 Part of the BFI's LOVE season, treat the kids to Rob Reiner's The Princess Bride this Sunday afternoon.  Combining comedy, fantasy, romance and swashbuckling adventure – The Princess Bride has all the ingredients for a perfect family film!
The story starts as Westley has to leave his beloved Buttercup in order to earn his fortune and before his departure, he asks her for her hand in marriage. When he fails to return, Buttercup is kidnapped and betrothed to another… but a masked man is hot on her trail.
Why not arrive early and head for the Riverfront Cafe – kids eat for free all day and every day; see the menu here. The film doesn't start til 2pm so you've got plenty of time.
When: Sunday 8th November, 2pm
Where: BFI Southbank, W1T 1LN
Age: Families
Cost: Adult £11.75, children £4 – combo ticket for one adult & one child £10
LittleBird's Top Tip: The BFI Southbank has free films ready and waiting for you and the kids – head to the amazing Mediatheque, sit down in front of a viewing screen and call up  weird and wonderful titles, anything from  full length feature films to old cinema adverts, TV children's programmes and documentaries, all of which have been digitised from the BFI archives. For more info, click here.