What's On This Weekend Saturday 14th & Sunday 15th November
Fun and fantastic things to do with the kids in London this Weekend
Saturday 14th & Sunday 15th November
LORD MAYOR'S SHOW IN LONDON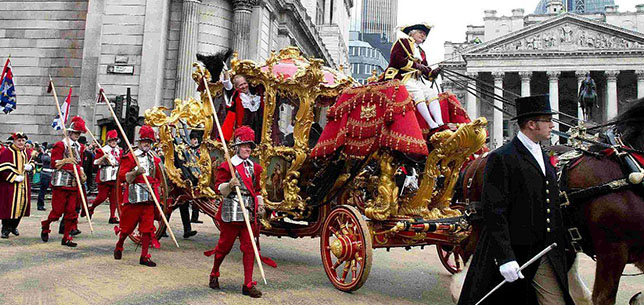 This year marks the 800th anniversary of the Lord Mayor's Show. In 1215 King John issued a Royal Charter allowing the City of London to elect its own Mayor. The newly elected Mayor had to leave the safety of the City, travel upriver to Westminster and swear loyalty to the Crown.
The celebrations start with the Flotilla at 9am when the Lord Mayor boards QRB Gloriana at Westminster Boating Base and heads to HMS President with Tower Bridge opening and saluting the Mayor at 9.25am.
The Procession starts at 11am at Mansion House as the State Coach (normally residing in Museum of London) and boasts over 7000 participants, 20 bands, 150 horses, hundreds of carriages, coaches and other vehicles including steam buses, tanks, tractors, ambulances, fire engines, unicycles, steamrollers, giant robots, helicopters, ships, penny farthings, beds and bathtubs. Fireworks end the celebrations as a launchpad floats in the river between Blackfriars and Waterloo.  For a map of the route, click here.
When: Saturday 14th November, 9am Floatilla, 11am Procession, 5.15pm Fireworks
Where: Throughout the City – for a map of the route, click here.
Age: All
Cost: Free
LittleBird's Top Tip: Whether you're heading for the Flotilla, the Procession or the fireworks, try and pop by the Bank of England Museum.  They have a fun packed family day planned to celebrate the Lord Mayor's Show with a The Wind in the Willows theme, whose author, Kenneth Grahame, was Secretary of the Bank over 100 years ago. Face painters will be ready and waiting to transform the kiddies into Mr Toad, Ratty, Badger and Mole.
ICE SKATING AT CANARY WHARF – ENJOY 50% OFF WITH LITTLEBIRD
Ice ice baby! We love ice skating and with so many ice rinks in London it's almost a festive family tradition along with going to the pantomime.  Canary Wharf boasts one of the largest 5* rinks in London, set against the backdrop of the impressive Canada Square, it features a main rink and a path looping under fairy-lit trees.
If you're taking little ones, polar bear skate aids are available (an extra £5) subject to availability.  You can also book Ice Guides to help you keep up right (£35 per hour) or offer assistance to groups of up to 11 and ice skating lessons too. With a viewing gallery if you're not skating and the Tasting Room for warming drinks, hot food and tasty nibbles, a perfect family day out is promised.
When: Enjoy 50% 0ff with LittleBird until Friday 27th Nov
Where: Canada Square Park, E14 5AB
Age: 4 – 12
Cost: Tickets from £7 with LittleBird – up to 50% off tickets with LittleBird this November
LittleBird Top Tip: There are 15 pianos decorated by local, national and international artists dotted throughout Canary Wharf's open spaces, parks, malls and waterfront areas. Play Me, I'm Yours offers a musical canvas to inspire and produce spontaneous creativity! Take it away…
CELEBRATING THE CITY AT THE MUSEUM OF LONDON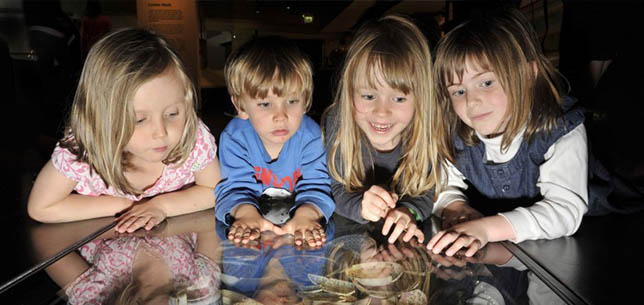 To complement the Lord Mayor's Show this Saturday, the Museum of London and some of their friends from the Barbican, Barbican Children's Library, Epping Forest, London Metropolitan Archive and Tower Bridge are joining forces to celebrate the City of London. There's plenty of free family fun to be enjoyed throughout the weekend including dragon mask making, storytelling and performances as well as a special Minecraft spectacular with family challenges, demonstrations and competitions!
There's plenty of family favourites at the Museum not to be missed when you visit including walking around Roman London, stepping inside a life-size Saxon house plus enjoy a reconstructed Georgian Pleasure Garden. Download Museum of London free Street Museum app before you leave and let the kids discover a unique perspective of old and new London on your way home.
When: Saturday 14th & Sunday 15th November, 2pm – 4pm
Where: Museum of London, EC2Y 5HN
Age: 5 – 14
Cost: Free
LittleBird's Top Tip: Kids eat free at the London Wall Restaurant and have you heard about the Museum of London's Victorian Grotto? Check it out here and note there's a Grotto at the Museum of London Dockland's too.
FLOWING PETALS AT THE NATIONAL GALLERY, TRAFALGAR SQUARE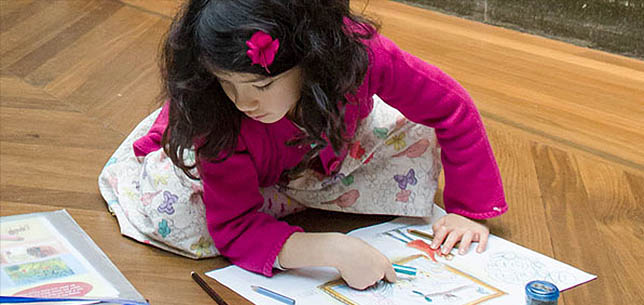 This Saturday, let the kids celebrate Diwali and the different forms of light found in the National Gallery's paintings. Flowing Petals is a free family workshop where the kids get the chance to work with artist Bhajan Hunjan and make giant floor Rangoli patterns inspired by the flow of light and water in Turner's paintings. These regular family workshops start in the gallery and then move on to an art studio where the kids can get 'hands on'.
Why not head into Leicester Square after and let the kids wander around M & M World. Did you know you can even personalise these little chocolate treats with messages and photos! Chinatown lies directly behind and if you fancy a different culinary experience, try some dim sum at Joy King Lau; delicious!
When: Saturday 14th November, 10.3am – 12.30pm
Where: The National Gallery, WC2N 5DN
Age: 5 – 11
Cost: This is a free event but you do need a ticket so go early to sign up to get your tickets.
LittleBird's Top Tip: If the kids are feeling inspired, pop into the National Portrait Gallery, free to enter and just round the corner.  There's a digital art space where you can look up particular portraits you'd like to see and create your own tour. Plus there are art stations with free sketch books available.
DIWALI: THE FESTIVAL OF LIGHT AT THE MARITIME MUSEUM IN GREENWICH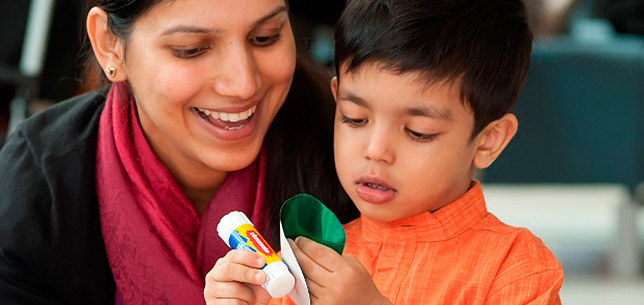 Celebrate Diwali, the Festival of Lights, at the Maritime Museum this Saturday with a day of fun activities for the whole family. Explore, discover and learn more about how trade by sea brought people, ideas, and culture from all over the world to Britain through workshops and storytelling, music and performance.
While you're here make sure you take the kids to the children's galleries.  AHOY! is for 0 – 7 year olds and let the kids stoke the boiler of a steamship, land a fish and form new friendships in an interactive boatyard. If your kids are older head to Floor 2 for All Hands aimed 6 – 12 year olds. They can fire a cannon and shoot down pirate ships in an interactive game, load cargo in the port and explore a ship as well as help prepare food in the ship's galley and find out about the strange meals sailors ate on board.
When: Saturday 14th November, 11am – 4pm
Where: National Maritime Museum, SE10 9NF
Age: Families
Cost: Free
LittleBird's Top Tip: Don't miss the Sammy Ofer Wing – attached the Maritime Museum, and of course, with The Maritime Museum being located in Greenwich Park there's lots more to see and do. Greenwich Park has a great playground and giant sand pit, a boating lake, deer and of course there's the Royal Observatory to visit as well as Astronomy Centre  and check out the Astronomy Photographer of the Year exhibition – it's free.
REGENT STREET CHRISTMAS LIGHTS SWITCH ON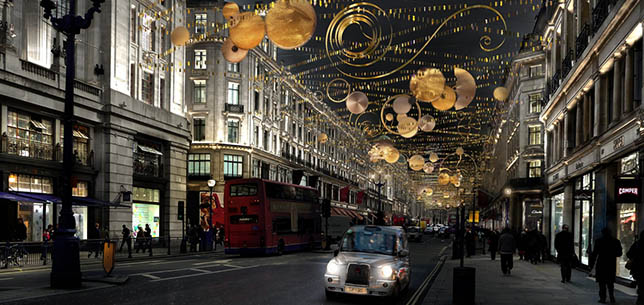 If you missed the Oxford St Christmas lights being switched on, here's your chance to be part of the festivities as the Christmas lights are switched on this Sunday on Regent St. This year's lights, sponsored by Jo Malone, promise to be the most technologically advanced Christmas Lights to date.
Regent Street will become traffic-free for the day enticing families to start their Christmas shopping if they haven't already. Fun and activities start at 12pm followed by a star-studded Christmas show for all the family. Musical entertainment from The Blondettes, KD Jazz and Dance Orchestra and The Haywood Sisters are scheduled plus the cast of Charlie and the Chocolate Factory will be making an appearance.
When: Sunday 15th November from 12pm
Where: Regent St, W1
Age: Families
Cost: Free
LittleBird's Top Tip: Treat yourself to brunch or lunch at the Heddon Street Kitchen in the Regent's Street Food Quarter where kids eat free  every Saturday & Sunday from 10am – 5pm. The offer is valid for one child per adult dining.
BUILD ELF & FAIRY HOUSES IN KENSINGTON GARDENS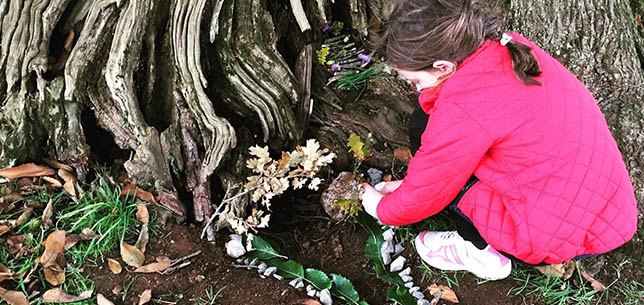 Where do elves and fairies live? Join Muddy Puddles this Sunday and let the kids create and build Elf Houses in Kensington Gardens in the roots of trees using twigs and flowers and more of nature's tools. After a morning's work, the kids get to head home with a goody bag and the knowledge that a little elf or fairy has a home in the park in the build up to Christmas.
This is a perfect opportunity to enjoy the Talking Statue innovative trail as the Peter Pan Statue is a Talking Statue. Swipe your phone on a nearby tag and hey presto: your phone rings and its Peter Pan on the line – carry on with the trail and who knows who might be calling…. Abe Lincoln….or Queen Victoria. The kids will love this mixture of drama and humour and a dash of technology as it breathes new life into the statues that surround us. Download the map here.
When: Sunday 15th November, 10am-12pm
Where: Peter Pan Statue, Kensington Gardens, W2 2UH
Age: 2 – 8 years
Cost: Free but you need to RSVP to natasha.ascott@muddypuddles.com
LittleBird's Top Tip: If you like enchanted woodlands, enjoy a 50% saving on tickets with LittleBird to Syon Park on Friday 20th and Sunday 22nd November. Listen out for the laughter of fairies and look out for the tiny lanterns, wonderful colours & sounds. Enjoy this illuminated, twinkling trail through the Garden and Arboretum of Syon – a unique and magical family experience.
A MIDSUMMER NIGHT'S DREAM AT THE V&A, SOUTH KENSINGTON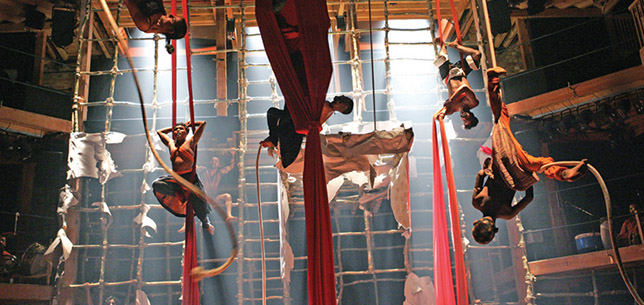 Enjoy a free screening at the V&A this Sunday of Shakespeare's A Midsummer Night's Dream. Combining live traditional music with acrobatics, traditional dance with contemporary movement and folk performers with realistic actors, the show is a Dash Arts' production and was performed at the Roundhouse in 2007 in the original English as well as in six Indian languages by a company of actors from different areas of India. There's an introduction by the director Tim Supple plus free chai and Indian sweets to enjoy! The screening is part of the Fabric of India exhibition (running until 10th January 2016).
The V&A has lots of offer families with art trails, hands on galleries and backpacks and is in a great location. You're right by the Science Museum and Natural History Museum and Hyde Park is just down the road.
When: Sunday 15th November, 2pm – 5pm
Where:  V&A, SW7 2RL
Age: All
Cost: Free, drop in
LittleBird's Top Tip: Inspire the kids and learn more about Shakespeare and enjoy a great day out at Shakespeare's Globe – there are family trails, sword fighting demonstrations and a complimentary children's audio guide too! Book your tickets here.
MACHINES AT KEATS HOUSE, HAMPSTEAD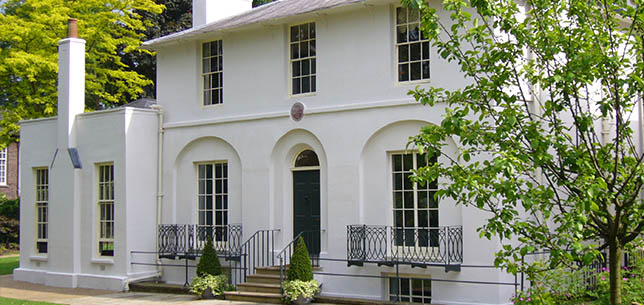 Is the next Dyson living under your roof? Find out this Sunday! Explore and discover gizmos and inventions that run our lives at Keats House and Garden Family Day Machines.  Sort through pictures and poems of inventions, use as inspiration, and then design your own.  Brand-new tin-opener, giant bulldozer or space-age robot? What will they create!
Romantic poet John Keats spent two years (1818 – 1820) living at this house that we now know as Keats House and penned his famous 'Ode to a Nightingale' from under a plum tree in the garden.
When: Sunday 15th November, 1pm – 4pm
Where: Keats House, NW3 2RR
Age: 5+
Cost: Free drop in
LittleBird Top Tip: Go to Hampstead early, pack your swimming bags and enjoy an invigorating family open air swim!
YOU MAKE ME AT THE ROYAL ACADEMY, PICCADILLY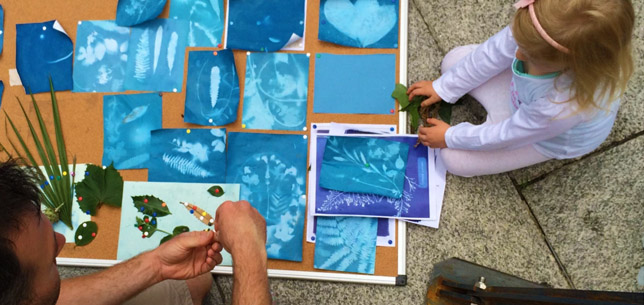 Head to the Royal Academy this Sunday for free family workshops inspired by the work of contemporary artist Ai Weiwei and explore how historical objects can take on a colourful new life. Imagine, create and cast mythical creatures from plaster with Art Macabre artist Nikki Shaill, and paint and draw your new creations in an explosion of colour.
While you're here, enjoy the RA's Art Detective Family Trails, you can download the Ai Weiwei Art Detective Family Trail inspired by the current Ai Weiwei exhibition. Or make your own artist sketchbook to bring along, click here for instructions.
When: Sunday 15th November, 11am – 3pm
Where: Royal Academy, W1J 0BD
Age: Families
Cost: Free
LittleBird's Top Tip: You're ever so close to Piccadilly Circus and the iconic statue of Eros, and Fortnum and Mason is virtually opposite the Royal Academy – always good for a whizz around the chocolate and sweets departments on the ground floor that will be oh so festive; a cornucopia of Christmassy naughtiness!