What's On This Weekend – Saturday 17th & Sunday 18th October
Fun and Fantastic Things to do with the Kids this Weekend in London
Saturday 17th & Sunday 18th October
MICHAEL ROSEN'S BEAR HUNT, CHOCOLATE CAKE & BAD THINGS AT DISCOVER IN STRATFORD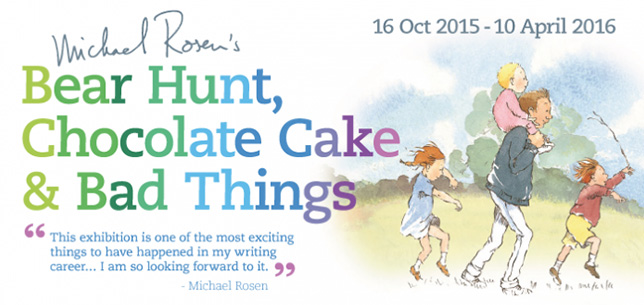 Just opening this Friday, be one of the first to enjoy this brand new interactive exhibition at Discover Children's Story Centre; Michael Rosen's Bear Hunt, Chocolate Cake & Bad Things. Swishy swashy and splash splosh your way with the kids through a Bear Hunt – I'm not scared! Who  will be the first to step inside a humongous chocolate cake and explore a secret larder? And dare you explore the Bad Things in the Dread Shed?
Enjoy hidden rooms to discover and brilliant clues that show what inspired Michael Rosen's writing including his Grandparents' sitting room and his classroom. Those of you with little ones can enjoy a Bear Hunt trail, whilst older children can go on a fun fact finding mission on Michael Rosen and create poems of their own to take away.
When: until 10th April 2016
Where: Discover Children's Story Centre, E15 4QZ
Age: 0 – 11
Cost: £5 adult / child, £18 for a family of 4
LittleBird's Top Tip: There's lots to do at Discover including the Story Trail and Story Garden plus a cafe and a lovely shop full of great pocket money toys.
FUN FAMILY PHOTOS AT THE BRITISH MUSEUM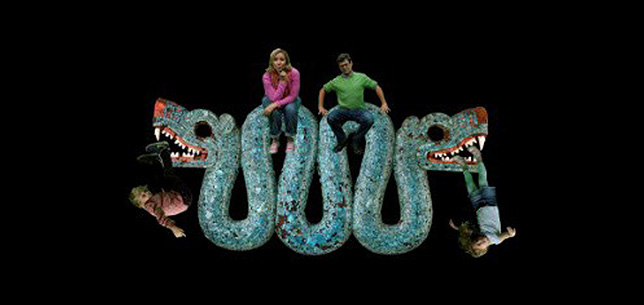 Enjoy the British Museum's Fun Family Photos in a digital workshop this Saturday.  Head to the Samsung Centre and learn all about green screen technology with the kids. Using your newly learnt skills, you'll be able to create a picture of you and the kids interacting with the Museum's collection. It's free and you can simply drop in when it suits you.
Once you're here, you can't leave without seeing the Egyptians plus there are family trails and gallery backpacks. There is a great selection of backpacks that offer free activities to inspire – Be An Archaeologist, Jobs In Roman Britain, Life in Ancient Greece and many more – different backpacks are aimed at different ages and there is something for all.
When: Saturday 17th October, 11am – 4pm
Where: British Museum, WC1B 3DG
Age: 5+
Cost: Free – drop in. NB; The activity lasts between 30 – 45 mins.
LittleBird's Top Tip: Did you know you can borrow crayons, pencils and pads from the Families Desk in the Great Court? All you need to do is ask. Plus kids eat free at the Gallery Cafe – get one free child's meal when you buy an adult main meal.
BARBICAN FAMILY CONCERT – SAVE 40% WITH LITTLEBIRD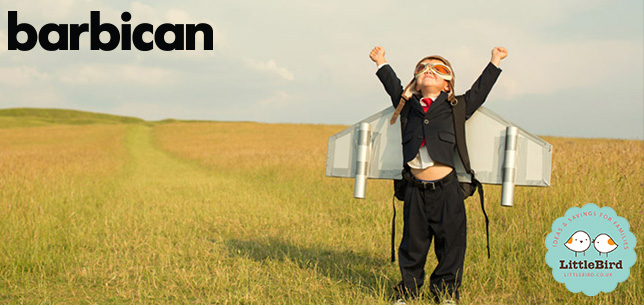 Pillow's at the ready! No, it's not a sleepover but a unique interactive family concert. Featuring musicians, actors and mime-artists prepare for When the moon rises…you learn to fly!  Created with the works of Richard Strauss, join Gewandhaus Orchester Leipzip and the dreamland adventures of a young boy as he learns to fly. Embark on a journey with the kids and enter a magical of world where you can explore the peculiar beauty of dreams and music.  When the sun sets and your heads hit the pillows, a magical world appears…
Milton Court is a few minutes walk from the Barbican so why not arrive early and take the kids on The Big Barbican Adventure – a free do-it-yourself trail encouraging you to  discover the secrets of the Barbican through cryptic clue solving, drawing and games. There's the Barbican Framed Film Club on this Saturday too showing Amazing Animations at 11am, click here for more info and there are plenty of places to eat and drink.
When: Saturday 17th October,  3pm
Where: The Guildhall School's Milton Court, EC2Y 8DS
Age: 6+
Cost: Adults £12, Children £6 – saving you 40%, only with LittleBird, click here to buy now
LittleBird's Top Tip: If you have little's ones, the Bach to Baby Family Concert in St Paul's Covent Garden might be more suited. Part of this year's Family Arts Festival –  tots are encouraged to dance, roam about and revel in the wonder of live music, while you enjoy top notch performances by outstanding musicians, with your young babes in tow.
THE CHOCOLATE SHOW AT KENSINGTON OLYMPIA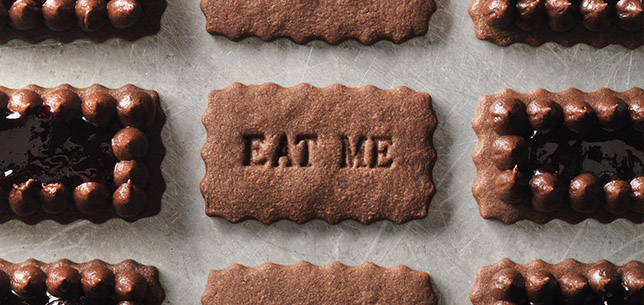 Did you know it's Chocolate Week? If you didn't and you feel as though you've missed out – you can make up for it this weekend and head to Olympia for The Chocolate Show and immerse yourselves in all things chocolatey. As well as a tasting room, a chocolate factory, celebrity demonstrations, a chocolate fashion show (!), plenty of places to purchase sweet treats, Charlie & The Chocolate Factory are hosting the Children's area.  There are chocolate workshops where little hands can get messy plus an appearance from the iconic Great Glass Elevator.
Dogs more your thing – then you and kids need to head to Excel for Discover Dogs. Expect an array of activities, competitions and displays plus breeders guides and expert advice. Although note, you can't bring your own dog.
When:  Saturday 17th, 10am – 7pm & Sunday 18th October, 10am – 6pm
Where:  Olympia, W14 8UX
Age: All ages
Cost: Adults, £12.50, Children, £8, family tickets (2 & 2) £35
LittleBird's Top Tip: If you feel like you need to walk off all that chocolate or indeed take your dog for a walk (as he wasn't allowed at the show!),  Walk London launches Autumn Ambles this weekend offering over 40 free guide walks. To search out a walk that suits your family, click here.
OF RIDERS AND RUNNING HORSES IN FARRINGDON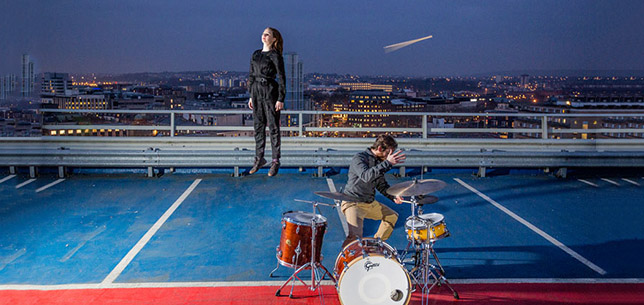 Part of the Family Arts Festival, Of Riders and Running Horses offers a new experience at an usual venue; the rooftop of car park in Farringdon.  Performed at night,  Of Riders and Running Horses conjures up an exhilarating and visceral ad hoc ceremony. Combining  a new kind of old dance to animate city spaces, the performance offers a unique experience. With a live band, six female performers will dance to an insistent rhythm, reminding us of the exhilarating power that comes from moving together.
Nb: There are performances on Thursday and Friday at 7.30pm if Saturday doesn't suit.
When: Saturday 17th October, 5pm & 8pm
Where: NCP Car Park Farringdon, EC1R 0BD
Age: 8 – 16
Cost:  Adults £20, Under 16s £15
LittleBird Top Tip: Looking for theatre for the older kids this weekend? Then don't miss Map of Me (13+) at the Half Moon Theatre – a heartfelt story of migration revealing one girl's hopeful flight into a new life (with a day of free workshops on Saturday)  plus Raw (10+) at The Unicorn Theatre – a dance piece about playing, dreaming and pretending.
NETHERLAND'S NATIONAL CIRCUS IN EASTCOTE – SAVE UP TO 53% WITH LITTLEBIRD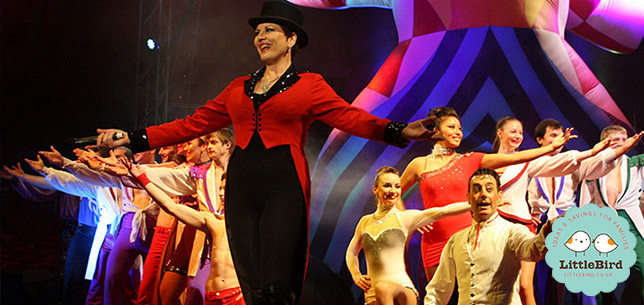 Roll up! Roll up! The Netherland's National Circus Sensational has arrived in Eastcote offering a mix of aerial feats, illusion, balancing acts, comedy, and acrobatics. Combining comedy and spectacle, the Netherland's National Circus promises a dazzling combination of dance, music, and theatre plus plenty of gravity defying flying trapeze jaw-dropping fun.
The entire performance is accompanied by the Netherlands National Circus very own orchestra and you'll be toasty warm if the weather has turned chilly by the weekend as the big top is heated; cosy!
When: until Sunday 18th October, shows times vary
Where: Eastcote, HA4 9PQ
Age: All ages
Cost: Up to 53% saving with LittleBird – adults & children £7.50; buy now
LittleBird's Top Tip: If half term suits you better for some circus time, enjoy 50% savings with LittleBird for Planet Circus on Ealing Common, The Moscow State Circus at the 02 and Circus of the Streets on Clapham Common!
FRIEZE LONDON SCULPTURE PARK, REGENT'S PARK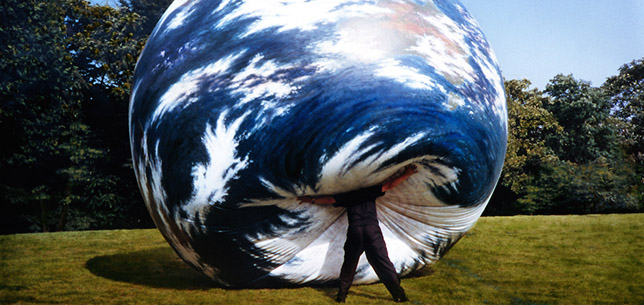 Combine free art and fresh air this weekend and enjoy the Frieze London Sculpture Park in Regent's Park displaying contemporary and historical sculptures. The Sculpture Park is situated in the English Gardens, close to Frieze London Art Fair's entrance. Frieze London is in full swing this week and you can buy tickets up until Saturday with under 12s going free. There's a free Frieze Sculpture Park Guide app you can download to bring the Sculpture Park  to life, click here.  
When: until Sunday 18th October
Where: Regent's Park, NW1 4NR
Age: All ages
Cost: Free
LittleBird's Top Tip: You'll find London Zoo in Regent's Park – why not get organised for half term and book tickets for Boo at the Zoo.
THE BIG DRAW AT THE ROYAL ACADEMY, PICCADILLY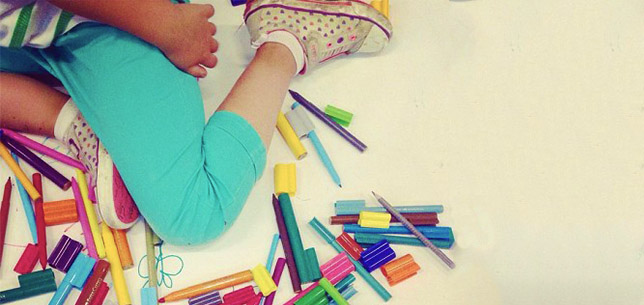 Part of the Big Draw,  head to the Royal Academy this Sunday for free family workshops inspired by the work of contemporary artist Ai Weiwei. Explore the art of drawing in new and innovative ways as you are given the opportunity to master 3D wire drawing, stencilling and printmaking. You and kids are invited you to leave your mark by experimenting with designs in Chinese ink.
While you're here, enjoy the RA's Art Detective Family Trails, you can download the Ai Weiwei Art Detective Family Trail inspired by the current Ai Weiwei exhibition. Or make your own artist sketchbook to bring along, click here for instructions.
When: Sunday 18th October, 11am – 3pm
Where: Royal Academy, W1J 0BD
Age: Families
Cost: Free
LittleBird's Top Tip: You're ever so close to Piccadilly Circus and the iconic statue of Eros and of course Ripley's Believe it or Not! – the UK's most extraordinary attraction! This half term  celebrate Halloween with free face painting, trails and storytelling. Save 46% with LittleBird. Click here for Halloween half term family fun!
MAKING HOME AT THE GEFFRYE MUSEUM, HOXTON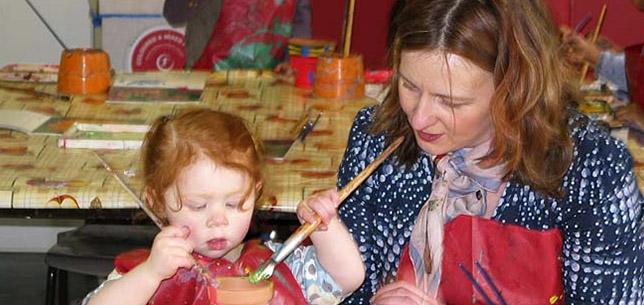 This Sunday afternoon, the Geffrye Museum is letting young people take over! Making Home: Young People's Take-Over Family Day  lets the kids explore and discover how people have decorated their homes through the centuries with an array of fantastic hands on activities including biscuit baking that let's the kids create their own sugar cookies and decorate them with designs inspired by Islamic and Turkish style prints. They can create a plant pot and plant seeds to grow back at home as well as badge making plus there's a treasure hunt too. For a full list of the afternoon activities and times, click here.
The Geffrye Museum has a cafe and a shop and if you're up early with little ones, the Geffrye Museum is about a 25 minute walk from  Colombia Road Shop & Flower Market – a great place to spend a Sunday morning.
When: Sunday 18th October, 12pm – 4pm
Where: Geffrye Museum, E2 8EA
Age: Families
Cost: Free
LittleBird's Top Tip: Don't miss the annual festive exhibition Christmas Past.  This well-loved exhibition gives a magical glimpse into how Christmas has been celebrated in English homes through the centuries – it opens 24th November.
ELVES AND THE SHOEMAKER IN CHELSEA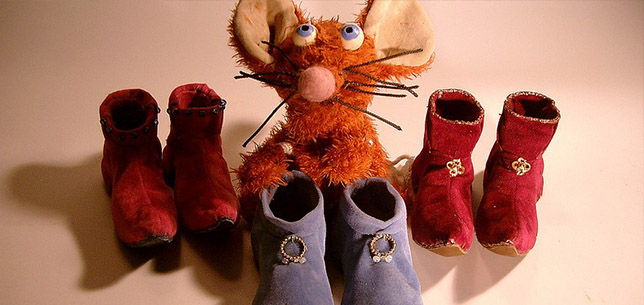 Enjoy a puppet show not to be missed. The Elves & The Shoemaker  arrives at the Chelsea Theatre this Sunday offering two shows to choose from.. This well-loved tale made popular by the Ladybird Classic has been re-heeled by the fabulous Theatre of Widdershins in their own wonderful style.
A beautifully crafted set and puppets, sublime music, a kaleidoscope of miniature shoes and a comic mouse make this show a magical must-see. No one makes shoes like an elf!
When: Sunday 18th October, 11am & 4pm
Where: Chelsea Theatre, SW10 0DR
Age: 3+
Cost: £9
LittleBird's Top Tip: You're about a 25 minute walk from the Duke of York Square that happens to have a Chocolate Market this Saturday. The Saatchi Gallery  is here too with a new Chanel exhibition, Mademoiselle Privé just opened and it's free!