Tall Stories this Half Term on top of The 02
Everest pro Mollie Hughes welcomes Up at The O2 climbers this half term!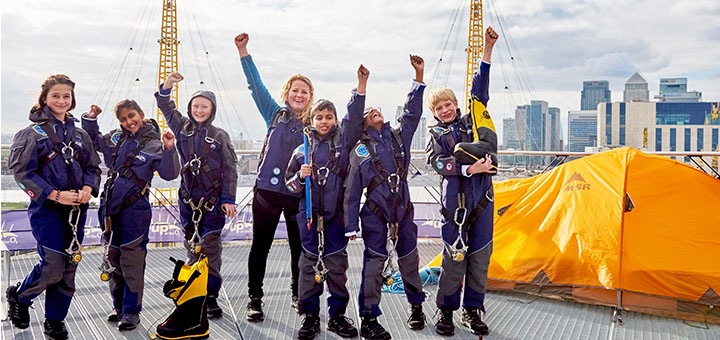 This half term, on Tuesday 27th October between 10am-2pm, adventurous spirits of all ages will have the chance to meet Mollie Hughes, one of the youngest Brits to climb Mount Everest. In 2012, at the age of twenty-one, Mollie Hughes became one of the youngest Brits to conquer the world's tallest mountain.
Mollie will be holding a series of Summit Talks on the viewing platform, 52m above ground level. In front of a stunning 360 degree backdrop of London's skyline, Mollie – one of Britain's youngest explorers – will share inspirational stories from her Everest expedition as well as her goal to next year become the first British woman to summit the mountain from both the North and South routes.
To experience urban mountaineering this half term click here.
Standard ticket costs apply and start from £28 – booking recommended