Spooktacular Stories and Pumpkin Carvings with The National Trust
This Halloween the National Trust has a cauldron of eerie events for you to discover at some of their spooky historic houses and places.  To help get you in a gruesome ghoullish mood, they have made some rather spooky films based on real life ghostly goings on!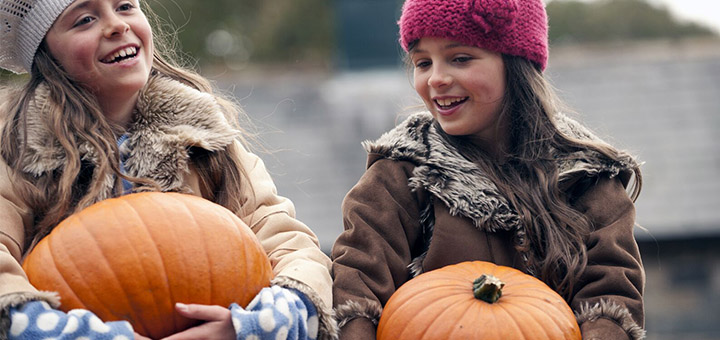 HAM HOUSE, SURREY
Ham House, a National Trust property in Surrey is renowned for being one of the most haunted houses in Europe. Numerous people have had unexplained encounters with strange reflections and apparent ghosts. Dare you find out more…
Ham House have plenty of Half Term Halloween fun planned as well as Family Ghost tours Mwhahaaaa!
TREASURER'S HOUSE, YORK
Treasurer's House in York is one of England's most haunted houses. People have encountered roman marching soldiers, windows opening themselves and mysterious bloody footprints. Prepare for some spooky tales…
Feeling all Halloweeny now – just need a spooky pumpkin? Get ready for a haunting Halloween with some top tips on how to create the perfect pumpkin. Enjoy seeing how the experts carve a pumpkin…
There are 100s of National Trust houses and places to visit and the school holidays are a great time to invest in a National Trust membership, buy yours here.  To search out spooky goings on and Halloween activities and events near you,  click here.