What's On This Weekend? Saturday 5th and Sunday 6th September
FUN & FANTASTIC THINGS TO DO WITH THE KIDS IN LONDON THIS WEEKEND
SATURDAY 5TH & SUNDAY 6TH SEPTEMBER
TOWER BEACH OPEN DAY PLUS A RIVERSIDE FESTIVAL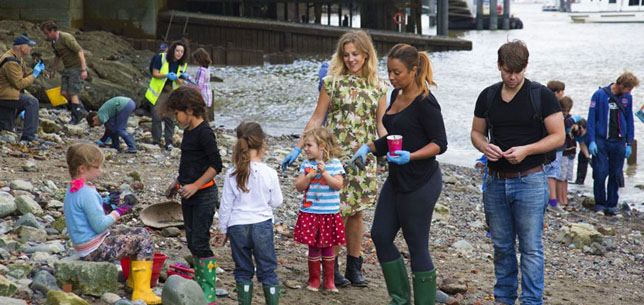 Take the kids to one of the most spectacular spots on the Thames and enjoy this rare opportunity to access Tower Beach, just in front of the Tower of London with Tower Bridge just on your right.
Part of the Totally Thames festival (runs until 30th September), uncover ancient (or not so ancient) objects on the foreshore and with experts on standby, get help identifying the treasure you might find. Note the foreshore can only be reached by stairs so this will limit accessibility and to protect the beach and reduce crowding, access will be limited.
Head across the bridge to Potters Field Park for the Riverside Festival (Sat 5th & Sun 6th Sept.) for music, theatrical games, clay modelling, science and flower head dresses! And why not pop into the HMS Belfast for their Tattoo T Shirts workshop. Download LittleBird's exclusive FREE voucher giving you and your family 25% off entry to HMS Belfast.
When: Sat 5th Sept, 12.30pm – 2.30pm / Riverside Festival Sat 5th & Sun 6th Sept, 12pm – 7pm
Where: Tower Beach; in front of the Tower of London, EC3N 4AB / Riverside Festival; Potters Fields Park, SE1 2AA
Age: Families
Cost: Free
LittleBird's Top Tip: Why not combine the day with a boat trip on the Thames and see 45 Landmarks in 45 minutes. Enjoy 50% off a circular cruise with LittleBird – book your tickets here
NOW PLAY THIS AT SOMERSET HOUSE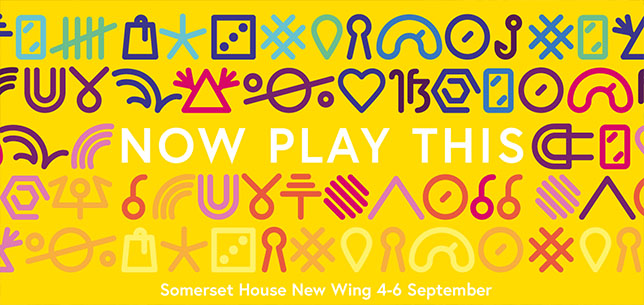 Enjoy fun and games at Somerset House this weekend as the Now Play This festival gets under way on Friday. Showcasing over 20 games that you can play, the New Wing galleries will be filled with opportunities to play, ranging from simple paper games to new digital adventures Fluc and Line Wobbler, as well as a wooden pinball table, an enormous piece of crumpled paper, a board game lounge and more. Note there are a few games unsuitable for families.
If you decide to go on Saturday, why not pop into the free family drop in workshop between 12pm – 3pm and explore the Past Present Future of the Thames, in association with the Totally Thames Festival.
When: Fri 4th – Sun 6th Sept with the Family Drop In Workshop on Sat 5th Sept, 12pm – 3pm
Where: Somerset House, WC2R 1LA
Age: 6 – 12
Cost: Now Play This Day ticket £5, Under 12s go free, Family workshop (Saturday only) – free
LittleBird's Top Tip: While you're here, why not go on an adventure trail and enjoy Father Thames: the bearded river god trail at Somerset House. Download the activity sheet here before you go and discover Somerset House's unofficial mascot and don't forget the fountains at Somerset House too!
FAMILY FUN WEEKEND: SAILOR GAMES AT THE CUTTY SARK, GREENWICH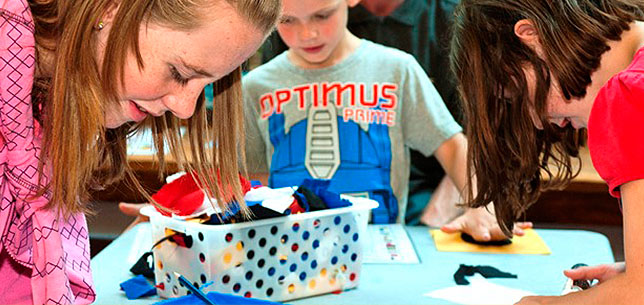 Experience the Cutty Sark this weekend as it hosts Sailor Games where the kids get to play out a sailor's life in their very own board game. Let them create the rules then throw the dice to start your sailing adventures…
Since its new unveiling the Cutty Sark offers fantastic interactive displays that evoke the sights, smells and sounds of life at sea and tell the ship's fascinating 144-year history, bringing to life the romance, danger and adventure of life under sail. Climb into the bunks where sailors slept, and see if you can beat the Captain's fastest voyage…There are family trails available too – just ask at the admissions desk.
When: Saturday 5th & Sunday 6th September, 11.30am – 1.30pm & 2pm – 4pm
Where: Cutty Sark, SE10 9HT (Sammy Offer Gallery)
Age: Families
Cost: Admission charges apply (Adult tickets £13.50, Children tickets £7), activities free with entry
LittleBird's Top Tip: You're a hop, skip and a jump from the Maritime Museum – it's free to enter and offers free activities. Visiting this Saturday? Let the kids meet a character from the past and take part in an exciting performance that will bring maritime history to life in Explore Saturdays. If you're only free this Sunday, then pop along and enjoy Discover Sundays and let the kids find out how important the sea is to them.   
LITTLE ANGEL THEATRE SUMMER PARTY, ISLINGTON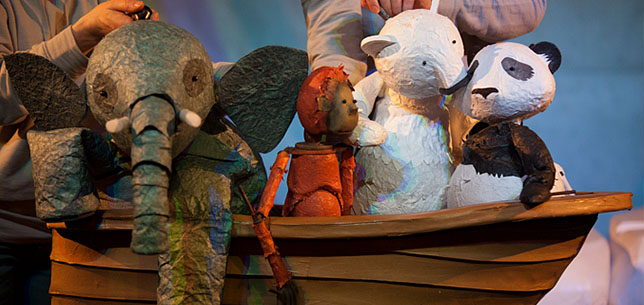 Head to the Little Angel Theatre this Sunday afternoon – everyone is invited to take part in a wondrous day of puppet making and parades, yummy cakes and performances to mark the launch of Little Angel Theatre's autumn season.
With a wild animal theme, be prepared to party with pandas and adventure with orangutans! You can go on an animal safari trail, make puppets for the parade at 3pm, listen to stories from Frann Preston Gannon (author of The Journey Home – the new production), watch performances from Thingumajig Theatre who will be bringing along their giant Flying Dodo's and even meet a unicorn.
If you're around in the morning, sign up to the special 'Cheeky Monkeys' parade puppet making workshop and stay for the whole day!
When: Sunday 6th September, 1pm – 5pm
Where: Little Angel Theatre, N1 2DN
Age: Families
Cost: Free
LittleBird's Top Tip: If you're a Roald Dahl loving family look out for Little Angel Theatre's production of Roald Dahl's The Giraffe and The Pelly and Me this Christmas (21st Nov – 31st Jan) and why not visit The Roald Dahl Museum this Autumn, save 29% with LittleBird and book your family ticket here.
GRILLSTOCK 2015, WALTHAMSTOW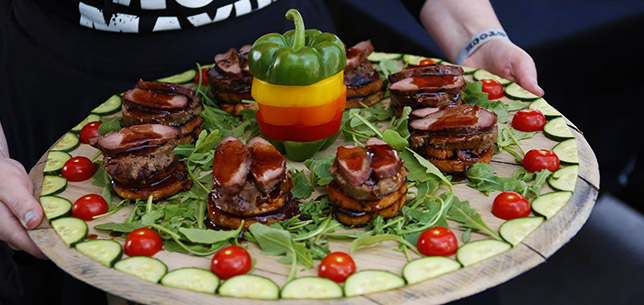 If you've not over indulged in too many BBQ's or been to too many festivals this summer and are a family of foodies, then read on. Grillstock arrives in London this weekend after establishing itself Bristol and Manchester and is now legendary for its eating competitions, with rounds inviting competitors to withstand the hottest chillies, or eat loads of hotdogs and buckets of wings in the fastest times as well as watching the official King of the Grill be crowned.  Team entries from all over the world will be showcasing their skills cooking chicken, ribs, brisket and pulled pork, hoping to be crowned the best low 'n' slow cooker.
Music comes from the likes of Fun Lovin' Criminal, Razorlight, Grandmaster Flash and there will be plenty of opportunities to feast on the BBQ goods as well as learn how to cook them, watch the competitions, soak up the atmosphere plus there is a dedicated family area.
When: 4th – 6th September
Where: Chestnuts Fields, E17 6HE
Age: All ages
Cost: Adult £30, Under 12s go free
LittleBird's Top Tip: Your ticket gives you access to sample the competition food from some of the rounds and the BBQ Academy masterclasses on a first come first served basis so arrive early to avoid disappointment.
CHILDREN'S PLAGUE DOCTOR'S MASK MAKING WORKSHOP, ALDGATE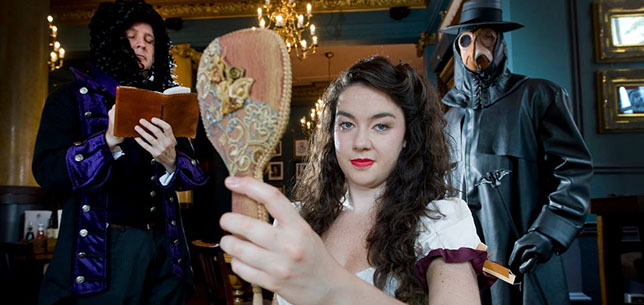 If the kids like Horrible Histories, then they'll love this rather unique mask making workshop, part of the 350th of the Great Plague Festival (4th – 6th September). September 1665 saw the Great Plague of London claim more lives than ever before with thousands dying each week. 350 years later this pestilential festival of music, drama, talks, walks, exhibitions, and workshops commemorates one of the capital's most catastrophic events.
Families are invited to learn about the times and the strange-looking plague doctor, and make their own plague doctor mask! The workshop ends with a Procession of the Plague Doctors at noon! Pre-booking essential, so email info@talesofplague.co.uk to book your kiddies place.
When: Saturday 5th September, 10am – 12pm
Where: St Botolph's church, (Aldgate Rooms), EC3N 1AB
Age: 5 – 11 year olds
Cost: Free, but pre-booking is essential
LittleBird's Top Tip: If you have older children (10+), they might prefer the Tales of Plague guided walks around the city's ancient churches and plague pits – yuck! –  running on both 5th & 6th September, 2pm – 4pm, tickets £7.50 & £9.50 with pre-booking by email essential info@talesofplague.co.uk.  
ZEE LONDON MELA, EALING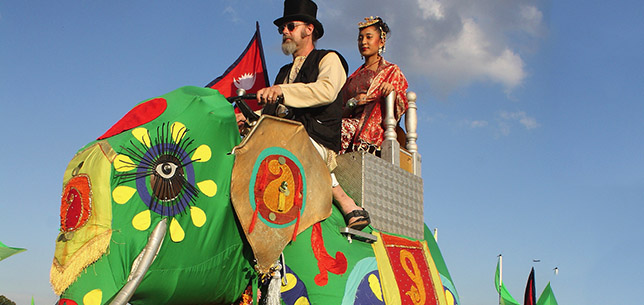 A great family day out, Zee London Mela features a huge variety of artists from around the world as well as a plethora of home-grown acts and is Europe's largest South Asian festival!
Head to the Magic Mela Family Area where there will be dancers on hand to teach you modern or traditional dances, plus some dance exercises to keep you fit.  Get arty and take part in the creation of giant paintings – let the kids make their mark with drawing and painting or create giant Rangoli patterns on the ground using all the colours of the rainbow. And don't miss Navrattan – a 45 minute interactive promenade family show packed full of surprises, storytelling, puppetry, traditional Kathak dance and craft workshops. Plus there is a food court, contemporary art area and multiple stages with back to back performances promised throughout the day.
When: Sunday 6th September, 1pm – 9pm
Where: Gunnersbury Park, W3
Age: All ages
Cost: Buy your tickets before you go and save £1 and be fast tracked through the gates – adults £6.50, under 12s £3.50, 12 – 16 £4.50, family tickets (2 adults & 2 children) £17.
LittleBird's Top Tip: As this is an outdoor event, check the weather before you go and the advice is to use public transport, click here for travel details.
MONSKI MOUSE'S DISCO AT LONDON WONDERGROUND, SOUTHBANK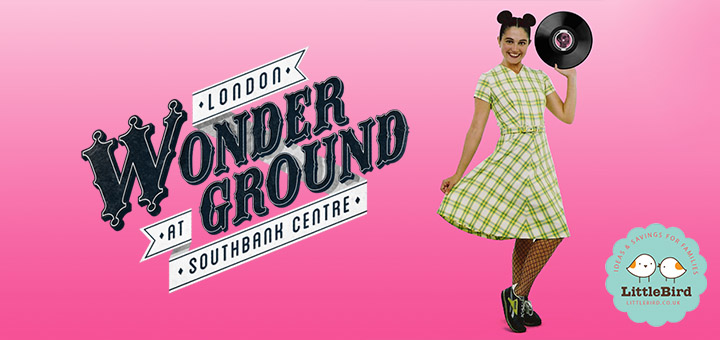 Strut your stuff this Sunday with the kids at London Wonderground with DJ Monski Mouse! Fresh from a sold out Adelaide Fringe, Norfolk & Norwich Festival, Monski Mouse's international hit early childhood event lets parents and under-fives loose on the dance floor in this friendliest of discos! She will have heads and shoulders, knees and toes bopping along to retro dance tracks, pop favourites and funky nursery rhymes which takes place in a beautiful 1920s style Spiegeltent. Why toddle when you can dance!
When: Sunday 6th September, 3pm
Where: London Wonderground, off Belvedere Road, SE1 8XX.
Age: 0-5
Cost: £4.75 single tickets with LittleBird and save 40%
LittleBird's Top Tip: If you can't make it this Sunday, LittleBird's promotion is available every Sunday until 27th September, plus Saturday 26th September too!
BOARD LONDON AT THE DOODLE BAR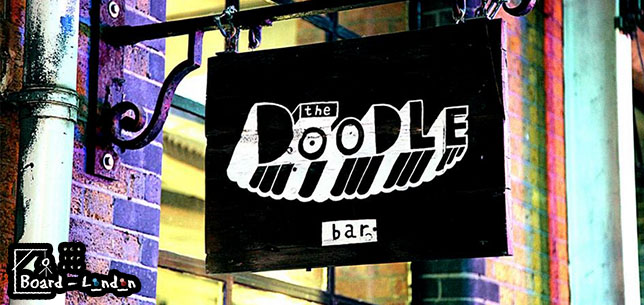 Head to Battersea with your board games this Sunday and pull up a chair at the Doodle Bar and let the games commence.  Board London are hosting their next event this Sunday 6th September and promise an array of board games, card games, computer games and competitions. Bring along your own games to play and share. Plus there's a ping pong table at the Doodle Bar if the kids prefer a slightly more physical game.
When: Sunday 6th September, 1pm – 6pm
Where: Doodle Bar, SW11 4NP
Age: All ages
Cost: It's free but you do need to register for the event.
LittleBird's Top Tip: You're not far from Battersea Park where there's a playground for the younger ones and an adventure playground aimed at 5 – 16 year olds, a cafe and of course Battersea Park Zoo – look out for LittleBird savings at the Zoo; don't forget to sign up to LittleBird if you're not already! Spend the morning in the park before heading to the Doodle Bar for refreshments and a game of Monopoly.
ANGEL CANAL FESTIVAL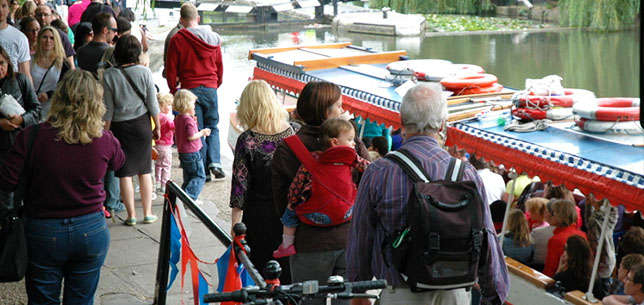 Pop along to this one day festival celebrating the historic area of Regents Canal around the City Road Lock and Basin. There's  a Regatta offering 'have-a-go-canoeing' sessions, Bell Boat Racing and boat trips as well penalty shoot outs organised by Arsenal in the community, pottery making, storytelling, a fun fair, bouncy castles and Punch and Judy.
The Mayor of Islington will be there to open the Angel Canal Festival at 12pm (arriving by boat no less) and the Bell Boat races start at 1pm.
When: Sunday 6th September, 11am – 5pm
Where: Adjoining City Road Lock, N1 8JX
Ages: Families
Cost: Free
LittleBird's Top Tip: Fancy a free festival but live in South London, check out the Chrisp Street Festival in Poplar this Sunday, 12pm – 6pm (free entry) – the circus arrives bringing jugglers, magicians, balloon modellers and slit walking clowns plus art installations and a fairground is promised too. For full details click here.