What's On This Weekend? Saturday 3rd & Sunday 4th October
FUN & FANTASTIC THINGS TO DO WITH THE KIDS IN LONDON THIS WEEKEND
SATURDAY 3RD & SUNDAY 4TH OCTOBER
FUN PALACES AT BROCKWELL LIDO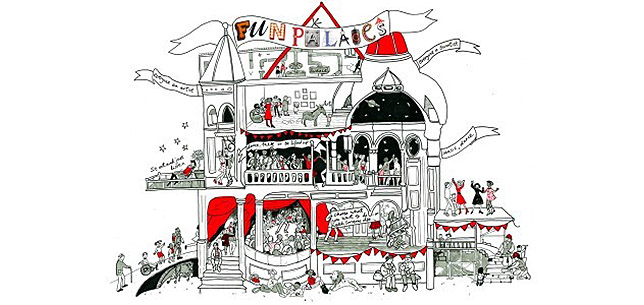 It's Fun Palaces weekend – hurrah! Fun Palaces combines high art and hard science in the form of play, experiments, stories and discovery and of course plenty of fun and games. Brockwell Lido Fun Palace is celebrating this Sunday with a family fun day that declares 'Everyone is an artist, Everyone is a scientist'.  There are mermaids, a talking tree folklore trail, an illusionist and a scavenger hunt as well as kayaks, paddleboards (grown-ups only), horses and a Garden of Discovery. Plus, the kids can enjoy eco games, chalk art, stories, music, dance and talk to some sport scientists too!
There are lots of events throughout London including the Southbank Centre and the Barbican Library as well as all over the UK. To find your nearest Fun Palace, click here.
When: Sunday 4th October, 11am – 5pm
Where: Brockwell Lido, SE24 0PA
Age: All ages
Cost: Free
LittleBird's Top Tip: If you get the chance, check out Wells Way Pop Up in Burgess Park – there are some fantastic looking events throughout the weekend.
GIANT LEGO® BRICK ANIMALS AT THE LONDON WETLAND CENTRE, BARNES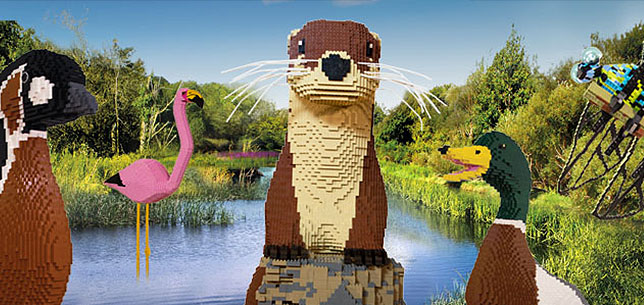 This weekend, take the family to the London Wetland Centre as a trail with a difference is unveiled. Discover nine LEGO brick sculptures sitting among some of their real-life cousins including a giant otter, a massive mallard and a huge model of the world's rarest goose. These individually-designed 1.5m LEGO brick animals, some inspired by real species at London Wetland Centre, create a trail for kids to inspire them to build a better future for nature.
London Wetland Centre is a great family day out; there's the outdoor adventure playground with zip wires, climbing walls, giant water vole tunnels and water games! Plus there are the Pond Zone and the Discovery Centre – great environments for the kids to explore, discover and experience and of course don't miss the Otters: feeding times are 11am & 2pm daily.
When: until 18th November
Where: London Wetland Centre, SW13 9WT
Age: Families
Cost: The trail is included in the normal admission (adults £12.75, children £7) prices.
LittleBird Top Tip: Throughout October and November there will be three one hour workshops perfect for LEGO® fans running every weekend plus daily workshops throughout half term (24 Oct – 1 Nov). Let the kids get creative with LEGO games and leave with their very own model to take home. Workshops are ticketed, £8.50 per person.
THE BIG DRAW, UK WIDE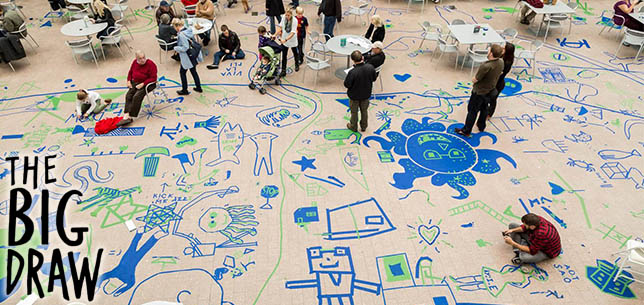 The World's Biggest Drawing Festival is back – the wonderful Big Draw (running throughout October). This year's theme is Every Drawing Story Tells A Story and there are 100s of events throughout the UK to inspire, celebrate and enjoy with the kids.
Some of the events you can enjoy this weekend include  exploring metamorphosis at the  Prince's School of Traditional Arts where you and the kids are invited to create a communal drawing exploring drawing, geometry, patterns, and storytelling. There's a Manga Drawing workshop at the V&A and a Knight's Watch offering a dragon hunt for the kids at Gabriel's Fine Art plus storytelling through drawing, collage, collaboration and book-making at the Orleans House Gallery. To find the nearest event to you, click here.
When: The Big Draw runs until 31st October
Where: Across the UK, click here to find your nearest event.
Age: Varies
Cost: Event dependent
LittleBird's Top Tip: Pop along to Cass Art, Kingston next Saturday 10th October for the Global Cardboard Challenge – 1 room, 50 rolls of tape, 30 kids, 3 hours, 1 brief…this event looks fab but you'll need a ticket.
FOOD DEMONSTRATION GONE WRONG, BOROUGH MARKET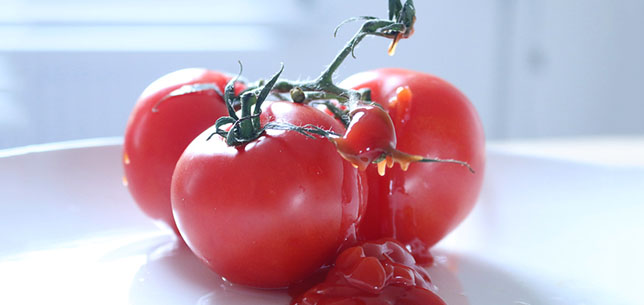 Part of the Merge Festival (running until 18th October), head to Borough Market this Saturday for some free interactive slapstick comedy with Food Demonstration Gone Wrong.   Watch two chefs present their newest food creation together. By trying too hard and by changing the recipe last minute by mistake, will all go unexpectedly wrong? Keeping up appearances during a live food demonstration, whilst trying to save the dish of the day, promises silliness, laughter and a lot of mess!
The Merge Festival offers art, music and performance events in venues big and small around Bankside, to download a festival programme to find out more,  click here.
When: Saturday 3rd October, 12pm – 4pm, shows on the hour
Where: Borough Market, SE1 1TL
Age: All ages
Cost: Free
LittleBird's Top Tip:  Take the kids and make a family wish in Bompas & Parr's Chamber of Wishes.  Enter a grotto and throw a unique wishing token into the water and see the token splash lit-up in a phosphorus shimmer – it looks mesmerising and it's free!
TIGER, MOG AND PINK RABBIT: A JUDITH KERR RETROSPECTIVE – SAVE 49% WITH LITTLEBIRD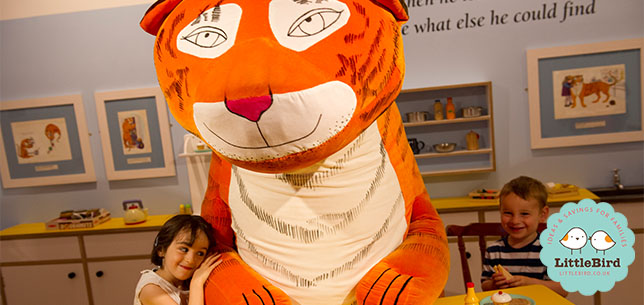 Loved by all, read by millions – Judith Kerr is a household name. With only a couple of weeks left to enjoy the Jewish Museum's exhibition of almost 80 years of original artwork and illustrations by one of Britain's best loved authors in Tiger, Mog and Pink Rabbit: A Judith Kerr Retrospective – this really isn't one to miss.
The kids will love the giant installation of a kitchen with a life-size plush tiger in resident. Children can have a cup of tea with the tiger and feed him tiger food or curl up in Mog's basket with one of Judith Kerr's classic picture books, and discover the childhood drawings of a girl escaping Hitler's Germany. Daily storytelling takes place at 10.30am and there are arts and crafts too plus a family trail to enjoy exploring the museum with.
 When: until 14th October 2015
Where: Jewish Museum London, NW1 7NB
Age: Families
Cost: Save up to 49% on family tickets with LittleBird, book now
LittleBird's Top Tip: The Jewish Museum is in a great location in Camden and not far from Regent's Park and London Zoo – you can your book tickets through LittleBird.
CRUISE ON THE THAMES THIS WEEKEND – 50% OFF WITH LITTLEBIRD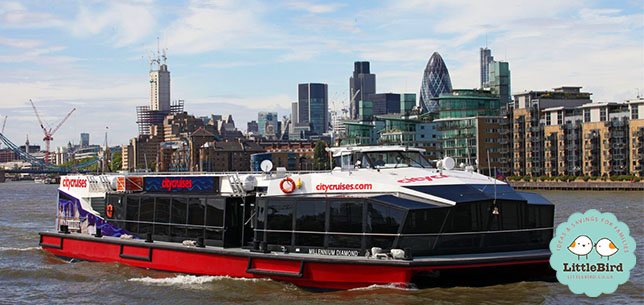 What better way to see London than a cruise on the Thames – and with LittleBird you can enjoy 50% off.  With the gorgeous weather we're having at the moment, nothing could be better than enjoying the Thames from the top deck. Step aboard this sightseeing cruise at Tower Pier for a 45 minute circular tour to Westminster and back cruising past HMS Belfast, the Tate Modern, Houses of Parliament, Somerset House and the London Eye to name a few.  You can listen to live commentary, treat yourselves to an ice cream from the cafe whilst enjoying the fantastic views from the open deck – dolce vita!
When: anytime this weekend
Where: Redeemed your voucher at Tower pier with the first boat at 10.00am and the last boat at 4.00pm.
Age: Families
Cost: Adults £6.50 (only with LittleBird) and Children £3.25 (only with LittleBird). Under 5s go free.
LittleBird's Top Tip: If you'd rather hop on and hop off throughout the day, and travel by boat to spend the day in Greenwich or  enjoying Tate Modern and the Globe on the Southbank, enjoy a 50% saving off all tickets with LittleBird's All Day Sightseeing Pass.
TUDOR FUN DAYS ON THE GOLDEN HINDE -SAVE 20% WITH LITTLEBIRD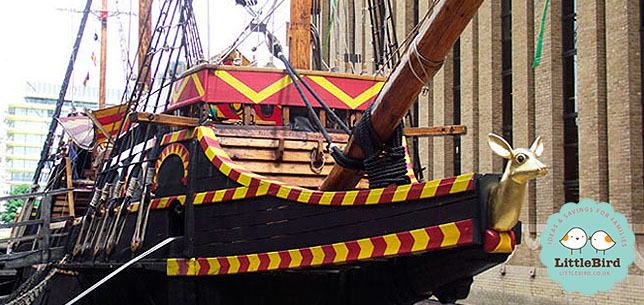 Ahoy there me hearties – come aboard and discover what life was like sailing on the ocean in the 16th Century.  Costumed actors, stories, interactive games and activities are promised on the Golden Hinde every Saturday. Choose from Tudor Battles, Tudor Fun Days and Tours and learn about the history of the famous vessel and Sir Francis Drake. Life on the ocean wave comes to life with all the tales of cabin boys' larks on board and the chances of returning with treasure.
Choose from different experiences and enjoy an extra 10% saving in the shop with LittleBird and dress your jolly Rodgers and pirate princesses in The Golden Hinde shop – there's plenty of pirate wear, t-shirts, hats, wigs and eye patches – and you can reuse for Halloween!
When: Every Saturday
Where: Golden Hinde, SE1 9DG
Age: 6+
Cost: Book your tickets through LittleBird and enjoy a 20% saving; child ticket £3.50, adult ticket £5
LittleBird's Top Tip: Kids love an experience? Why not treat them to a sleepover experience on the Golden Hinde  and at the Museum of London.
BOND IN MOTION, COVENT GARDEN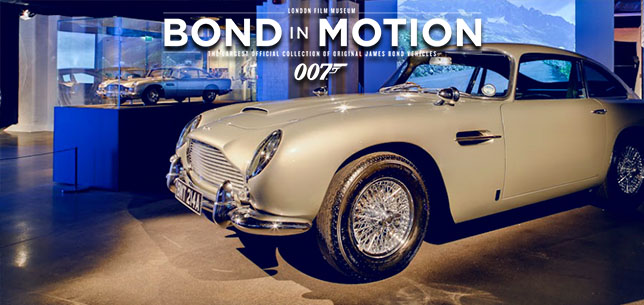 The name's Bond…Bond in Motion. If you or kids are Bond mad and you just can't wait until the release of Spectre on 26th October, then this family friendly exhibition, boasting the largest collection of original James Bond vehicles featured in some of the 23 Bond movies that have been made, is just the ticket!
From archetypal Bond car, the Aston Martin DB5, Goldfinger's Rolls-Royce Phantom III and The Spy Who Loved Me Lotus Esprit S1 submersible to various other 007 modes of transport including aircraft, boats and motorcycles and a Crocodile Submarine. There are examples of the creative process from the production company's art department including never-before-seen concept art and storyboards, offering a behind the scene view of how adrenalin pumping Bond action scenes are created.
When: open 7 days a week, extended until early 2016
Where: London Film Museum, WC2E 7BN
Age: Families
Cost: Adult £14.50, Child £9.50, family ticket £38, under 5s free – to book your tickets, click here
LittleBird's Top Tip: You'll find the London Transport Museum also in Covent Garden with its fabulous family galleries, kids go free and although adults pay £16, your ticket is valid for 12 months offering unlimited entry.
APPLE WEEKEND AT FENTON & GARDENS, HAMPSTEAD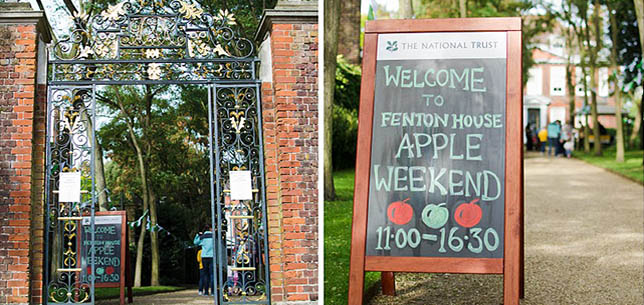 Fenton House boasts 30 different types of apples in its 300 year old orchard so what way better to celebrate the apple harvest than spending the weekend tasting different old English varieties of apples and juices from the trees. Let the kids enjoy fresh juices and teas and for you, there's cider and cocktails! There will be local produce on sale as well as hot food, plus a cake stall, and some great kids' activities including badge making, apple juicing and giant lawn games. On Sunday, there's the infamous zip line through the trees (extra charge applies) – what's not to like!
Your entrance ticket includes entrance to the house so make sure you take the kids up into the house and enjoy the balcony with a view. Enjoy the panoramic vista that offers one of the highest points in London from which to view the city.
When: Saturday 3rd & Sunday 4th October, 11am
Where: Fenton House & Garden, NW3 6SP
Age: Families
Cost: Normal admissions apply (adults £8.50, child £3) – if you're a National Trust member, it's free
LittleBird's Top Tip: There's a children's quiz and trail available – just ask on your way in and note this is an outdoor event so if the Indian Summer continues – shorts and T Shirts could be the perfect attire!
BUGSY MALONE + Q&A WITH ALAN PARKER AT THE BFI, SOUTHBANK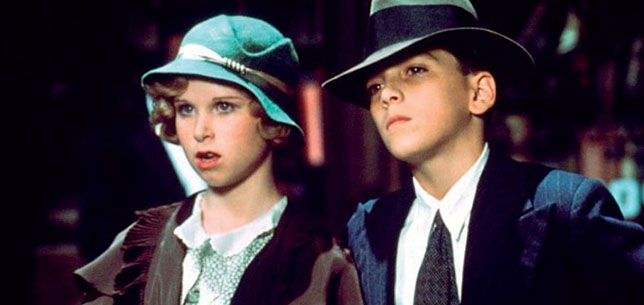 Custard anyone? Let me just get my splurge gun….take the kids and enjoy this classic family film starring a young Jodie Foster Bugsy Malone at the BFI this Sunday with a Q&A after the film with the legendary director Sir Alan Parker.  Two rival gangs in 1929 New York fight to control the city and Bugsy Malone and his sweetheart Blousey dream of a new life in Hollywood, but soon get caught in the crossfire.
There's a morning workshop at 11am that aims to inspire your young storyteller – asking what adventures and escapades might happen, what the characters might be called and what their comedy weapons might be. There will be prizes for the best dressed and best story and thankfully, no custard guns!
When: Sunday 4th October, workshop 11am – 12.30pm, film starts 1.20pm
Where: BFI Southbank, SE1 8XT
Age: Families
Cost: Adults £11.75, children £4
LittleBird Top Tip: Buy one adult and one child combo ticket for £10 and kids eat free all day, every day at the Riverfront at the BFI.  Interested in other films for families and activities, click here.