What's On This Weekend? Saturday 22nd & Sunday 23rd August
FUN & FANTASTIC THINGS TO DO WITH THE KIDS IN LONDON THIS WEEKEND
SATURDAY 22ND  & SUNDAY 23RD AUGUST
FAMILY FANDOM AT SOMERSET HOUSE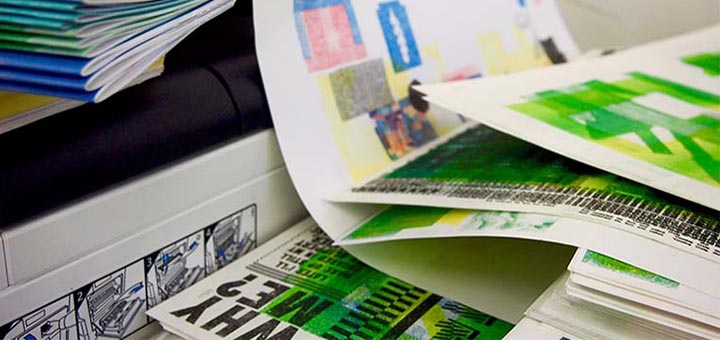 Enjoy some Family Fandom at Somerset House this Saturday. Enjoy an afternoon of DIY Fanzine creativity with London Centre for Book Arts. Let the kids have fun exploring papers, textures and print ideas before binding their own fan books, taking inspiration from The Jam: About the Young Idea.
While you're here, why not go on an adventure trail and enjoy Father Thames: the bearded river god trail at Somerset House. Download the activity sheet here before you go and discover Somerset House's unofficial mascot and don't forget the fountains at Somerset House too!
When: Saturday 22nd August, 12pm – 3pm Where: Somerset House, WC2R 1LA (South Wing) Age: 6 – 12 Cost: Free
LittleBird's Top Tip: You're a 10 minute walk from Covent Garden and  the  London Transport Museum with it's family galleries . Or you can just enjoy hanging out and watching the street performers.  Look out for the Opera Singers in the Market Building (Lower Courtyard) performing outside the Eric Snook Toyshop; a treasure trove of wonderful, weird and wacky toys. There's a Cyber Candy near by too full of an amazing array of American sweeties.
DESIGN BY LADYBIRD AT THE HOUSE OF ILLUSTRATION, KING'S CROSS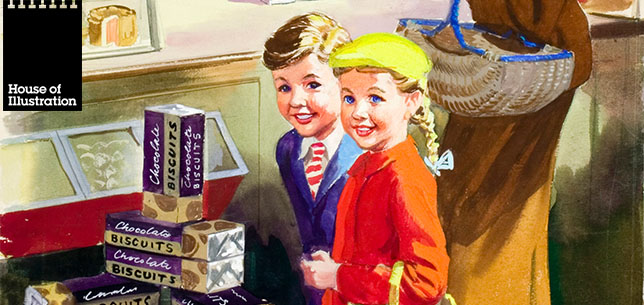 If you like whiling away with the weekend watching the fountains dance in One Granary Square, visit the House of Illustration. Design by Ladybird celebrates 100 years of Ladybird. With over 120 original illustrations from classic and iconic Ladybird series including People At Work, Shopping With Mother, Science, Nature, Well Loved Tales and Keywords. It'll be a trip down memory lane for any mum and dad and a great opportunity for our 'Digital Kids' to enjoy the illustrations of everyday life their parents and grandparents enjoyed.
When: The exhibition runs until 27th September Where: The House of Illustration, N1C 4BN Age: Families Cost: Adults £7.70, Children £4.40
LittleBird's Top Tip: Take the kids on a Bee Trail around Kings Cross or head to Camley Street Natural Park – a beautiful urban nature reserve where you'll forget you are in the heart of the city!
BOND IN MOTION, COVENT GARDEN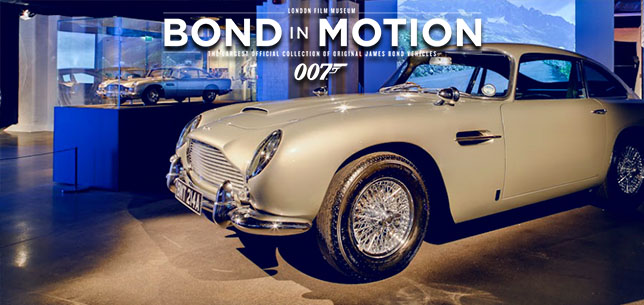 The name's Bond…Bond in Motion. This family friendly exhibition boasts the largest collection of original James Bond vehicles featured in some of the 23 Bond movies that have been made. From archetypal Bond car, the Aston Martin DB5, Goldfinger's Rolls-Royce Phantom III and The Spy Who Loved Me Lotus Esprit S1 submersible to various other 007 modes of transport including aircraft, boats and motorcycles and a Crocodile Submarine. There are examples of the creative process from the production company's art department including never-before-seen concept art and storyboards, offering a behind the scene view of how adrenalin pumping Bond action scenes are created.
When: open 7 days a week, extended until autumn 2015 Where: London Film Museum, WC2E 7BN Age: Families Cost: Adult £14.50, Child £9.50, family ticket £38, under 5s free
LittleBird's Top Tip: You'll find the London Transport Museum also in Covent Garden with its newly opened family galleries , kids go free and adults pay £16 but your ticket is valid for 12 months offering unlimited entry.
THE BEACH BRENT CROSS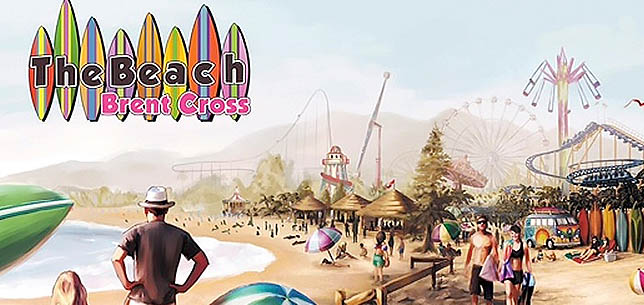 You don't have to leave London for beach time, we just need the weather! The Beach Brent Cross offers not only 259 tonnes of sand but 480 m2 of water play in the form of a giant paddling pool and water activities as well as rides and inflatable slides, a roller coaster, helter skelter, attractions galore, stalls, deckchairs, trampolines and more.
Pack a picnic, take some towels and don't forget your bucket and spade and sun cream. All rides and attractions take tokens that cost £1.20 each or 10 for a £10. Or, buy online via The Beach Brent Cross  booking page and get 25 tokens for just £20. Check out the events page for Punch and Judy shows and stilt walking throughout the school summer holidays and if you're arriving by car, there's plenty of free parking too!
When: until 2nd September, 12pm – 10pm Where: Brent Cross Shopping Centre, NW4 3FP Age: Families Cost: £3 per person
LittleBird's Top Tip: There are beaches aplenty across London this summer with free beaches in front of the Royal Festival Hall on the Southbank, the Beach JW3 in West Hampstead, Royal Victoria Beach in Tower Hamlets and Camden Beach at the Roundhouse.
CROSSING THE LINE ON HMS BELFAST, SOUTHBANK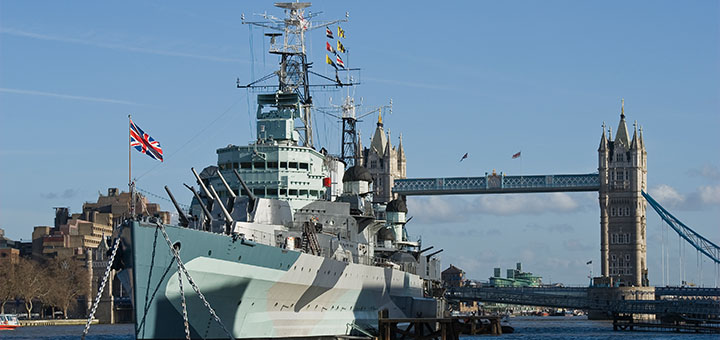 Enjoy Crossing the Line on the HMS Belfast this weekend with the kids. Discover together all about the ceremony sailors went through when they crossed the Equator for the very first time. The kids can then creative and make their own mask and take part in a re-enactment on the quarter deck!
The HMS Belfast makes for a great day out. Let the kids  climb up and down the ladders of a real warship that fought in the largest military operation in history and explore the 9 decks – go from the bowels of the ship where the Engine and Boiler rooms are all the way up to the Compass Platform where you can take in the views of London from the Captain's chair. You can all feel the rumbles of a real battle in the Gun Turret Experience and then test your navigation skills in the Operations Room. Aye aye captain!
When: until 31st August, 11 – 12.30pm & 2pm – 4pm
Where: HMS Belfast
Age: Families
Cost: Save 25% off Family Tickets with our downloadable voucher!
LittleBird's Top Tip: Fancy more wartime history? Discover the history of aviation in times of war and peace at IWM Duxford in Cambridgeshire. Sign up and save 25% off Family Tickets with our downloadable voucher! With both vouchers valid until the 31st December 2015. Bargain!
THE LINE – SCULPTURE WALK, EAST LONDON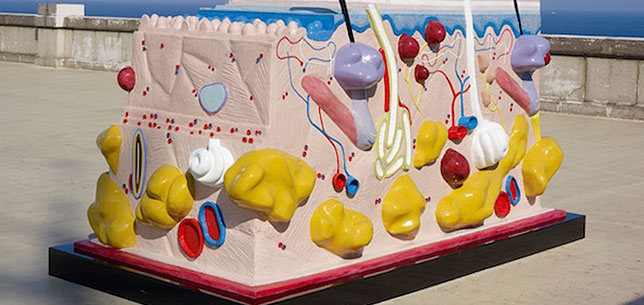 This world-class sculpture walk for London, based on New York's High Line,  opens this weekend. This new outdoor art walk – called The Line – follows the Lee Navigation and the Meridian line from the Queen Elizabeth Olympic Park to the Royal Docks and the 02 Arena. The selected sculptures are by major contemporary artists including Abigail Fallis; Martin Creed; Eduardo Paolozzi; Damien Hirst, Piotr Uklanski and Gary Hume.
Covering three miles of canal ways, The Line brings modern art to forgotten patches of the city and by inviting visitors to rediscover these areas, breathes life back into the landscape.
When: throughout August Where: Depends where you start Age: Families Cost: free
LittleBird Top Tip: If you like outdoor cultural  trails – enjoy Talking Statues and Museum Mile.
CRUISE DOWN THE THAMES –  SAVE 50% WITH LITTLEBIRD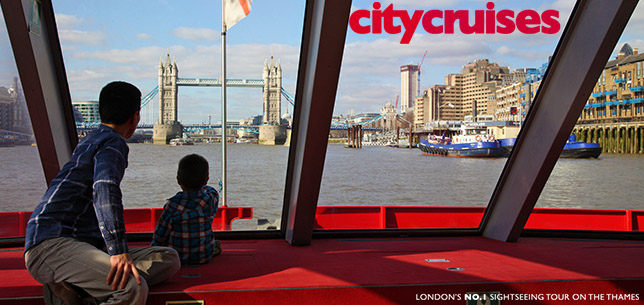 What better way to see London this summer than a cruise on the Thames – and with LittleBird you can enjoy a 50% saving.  Step aboard this sightseeing cruise at Tower Pier for a 45 minute circular tour to Westminster and back cruising past HMS Belfast, the Tate Modern, Houses of Parliament, Somerset House and the London Eye to name a few.  You can listen to live commentary, treat yourselves to an ice cream from the cafe whilst enjoying the fantastic views from the open deck – dolce vita!  
When: anytime this weekend Where: Redeemed your voucher at Tower pier with the first boat  at 10.00am and the last boat at 4.00pm. Age: Families Cost: Adults £6.50 (only with LittleBird) and Children £3.25 (only with LittleBird). Under 5s go free.
LittleBird's Top Tip: If you can't enjoy the cruise this weekend, your LittleBird voucher is valid until 1st November!
SHADOW PUPPETS AT THE BRITISH MUSEUM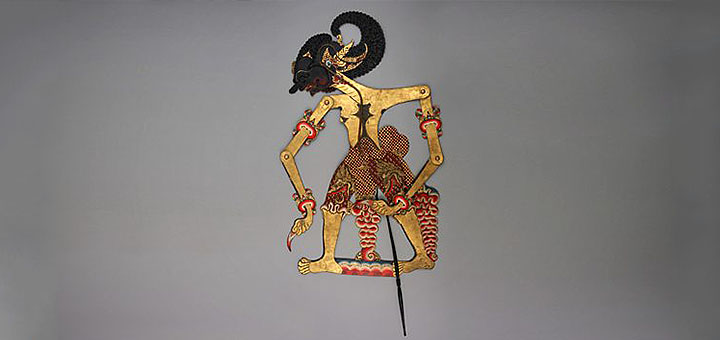 Enjoy the British Museum's digital workshops this Sunday and let the kids explore and learn about ancient traditions of shadow-puppetry in Java and then decorate their own puppets.  The kids get to use voice recording software and video cameras to enable them to bring their characters to life through film. Nb: sessions last up to 120 mins.
Once you're here, you can't leave without seeing the Egyptians plus there are family trails and gallery backpacks. There is a great selection of backpacks that offer free activities to inspire – Be An Archaeologist, Jobs In Roman Britain, Life in Ancient Greece and many more – different backpacks are aimed at different ages and there is something for all.
When: Sunday 23rd August, 11am – 1pm & 2pm – 4pm
Where: British Museum, WC1B 3DG
Age: 7+
Cost: Free although booking is advised on the day
LittleBird's Top Tip: Did you know you can borrow crayons, pencils and pads from the Families Desk in the Great Court? All you need to do is ask and check out the Around the World in 90 minutes tours – running on Fri, Sat & Suns until 30th August.
MONSKI MOUSE'S DISCO AT LONDON WONDERGROUND, SOUTHBANK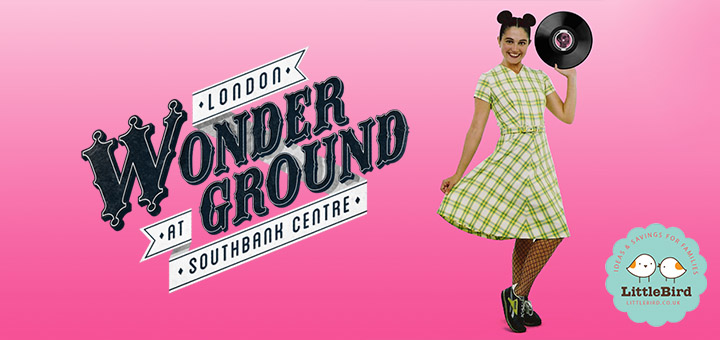 Strut your stuff this Sunday with the kids at London Wonderground with DJ Monski Mouse! Fresh from a sold out Adelaide Fringe, Norfolk & Norwich Festival, Monski Mouse's international hit early childhood event lets parents and under fives loose on the dance floor in this friendliest of discos! She will have heads and shoulders, knees and toes bopping along to retro dance tracks, pop favorites and funky nursery rhymes which takes place in a beautiful 1920s style Spiegeltent.
Why toddle when you can dance!
When: Sunday 23rd August, 3pm Where: London Wonderground, off Belvedere Road, SE1 8XX. Age: 0-5 Cost: £4.75 single tickets with LittleBird
LittleBird's Top Tip: The Southbank's  Festival of Love  is in full swing this summer including Love Story by Richard Woods and the fabulous Appearing Rooms by Jeppe Hein – prepare to get soaked and all the name of love!
SUNDAY OPEN HOUSE AT THE RAGGED SCHOOL MUSEUM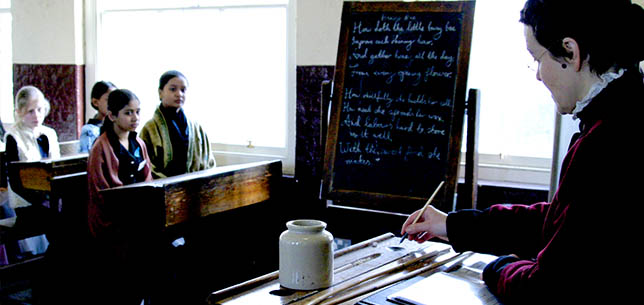 Are you brave enough to experience a lesson with the Ragged School's terrifying Victorian teacher as she puts you and the kids through your paces in our reconstructed Victorian Classroom? The Ragged School invite you, if you dare, to step through their doors and explore the history of the East End. The Victorian Classroom has been recreated in one of Dr Barnardo's original classrooms, restored as it was in the 1870s when he set up his free school for poor children in the East End of London.
The classroom is equipped with authentic and well-used school desks, slate writing boards and chalks, blackboards and easels and even dunce hats. So brush up on your tables and spellings and beware anyone whose left handed – this was not tolerated in 1870! You have been warned….
The classroom capacity is limited to 34 people per session, so booking is advised: 020 8980 6405
When: Sunday 23rd August, 2pm – 5pm
Where: Ragged School Museum, E3 4RR
Age: Families
Cost: Free
LittleBird Top Tip: Head over to the Ragged School on a Wednesday and a Thursday until the 27th August for free arts and crafts! The Ragged School are celebrating the 63 years that Queen Victoria was on the throne! Activities will be based around the major events, fashions, and inventions of the Victorian Era. You can look forward to lots of cutting, sticking, painting and clay making!