What's On This Bank Holiday Weekend? Saturday 29th – Monday 31st August
FUN & FANTASTIC THINGS TO DO WITH THE KIDS IN LONDON THIS WEEKEND
SATURDAY 29TH  – MONDAY 31ST AUGUST
HEARTBEAT ART INSTALLATION IN COVENT GARDEN MARKET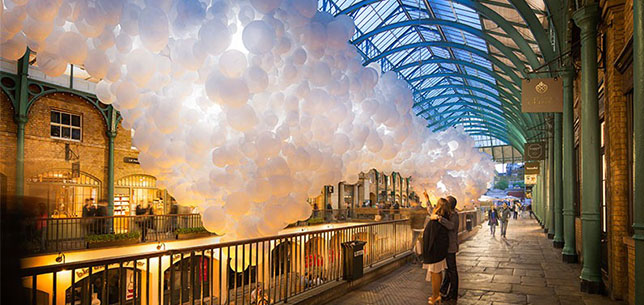 If you and the kids are enjoying a stroll through Covent Garden, be sure to pop by and take a look through the Piazza! Opening this Thursday for just one month only will be French artist Charles Pétillon's first public art installation outside of France. A beautiful array of 100,000 giant white balloons will fill the grand interior of Covent Garden's grand interior. 
Heartbeat stretches 54 metres in length and incorporates a gentle pulsating white light to symbolise the beating of a heart and reflect Covent Garden as the beating heart of London's life.
When: Until 27th September
Where: Covent Garden Piazza, WC2E 8HA
Age: Families
Cost: Free
LittleBird Top Tip: You are not far from St Paul's Church where the stunning open-air performance of Pinocchio is running. The last performance is this Saturday 29th August, book now with us and save 26% on tickets! Jiminy Cricket!
AUGUST BANK HOLIDAY CELEBRATIONS AT UNICORN THEATRE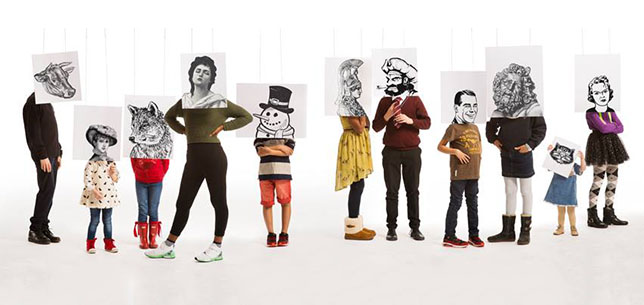 This year, the Unicorn Theatre celebrates ten years of their arrival on Tooley Street! You and the kids are invited to enjoy a fun-packed Family weekend filled with FREE fantastic activities. If you've got a young drama lover in your midst then this weekend is perfect for them.
On Saturday enjoy getting your boogy on with a number of different dance workshops including musical dance and story-based workshops. Drama loving little ones can also enjoy the Fairytales and Silly Stories and Create a Character workshops.
Fancy learning some circus skills? On Sunday you and the kids can enjoy a beginners acro-balance class, learn to juggle like the professionals and of course your basic circus skills in The Unicorn's circus workshops plus plenty of puppet fun as you get to create your own puppet and give them stories to tell!
You can enjoy the performance of Breaking the Ice on both days plus Arts and crafts!
When: Saturday 29th August & Sunday 30th August, 10am – 5pm
Where: Unicorn Theatre, SE1 2HZ
Age: 2+
Cost: Free but booking is advised. Call the Box Office team on 020 7645 0560
LittleBird's Top Tip: If you can't go this weekend to The Unicorn but still want to see the magical interactive performance of Breaking the Ice, you can enjoy a 50% saving with us!
 FAMILY SATURDAYS AT BATTERSEA ARTS CENTRE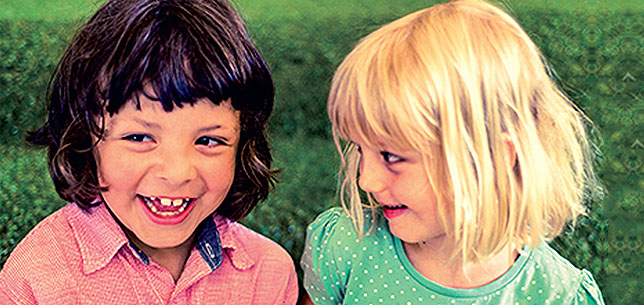 This Saturday families are invited to take over Battersea Arts Centre for a day of fun, food and free activities. There is something for everyone to get involved with and space for the whole family to chill out and relax.
Activities for the whole family take place between 10am – 3pm including face painting, music, toy and clothes swaps with storytelling for under 5s – 11am & 2pm. There's free entry to The Bees Knees indoor play area for the under 5s plus arts and crafts workshops. Let the kids explore special places within the old building and get creative and crafty, guided by an artist – the kids get to take home their own art pack too. Over 6s can take part in the workshops on their own so you can bring the weekend papers and relax in the café with a coffee.
When: Saturday 29th August, 10am – 3pm*
Where: Battersea Arts Centre, SW11 5TN
Age: 0 – 12s
Cost: Free
LittleBird's Top Tip: Can't make this Saturday?  Then pop the 26th September in your diary for the next Family Saturday.
KIDS WEEK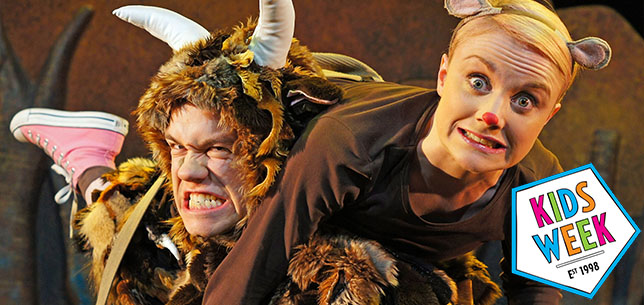 This weekend sees the closing of Kids Week running until the 31st August so don't forget to book!
Now in its 18th year, it's bigger and better than ever with a fantastic array of West End theatre, workshops and backstage fun on offer. During Kids Week a child aged 16 or under can go free to participating shows when accompanied by an adult paying full price. Up to two extra children's tickets can also be purchased at half price, per transaction. Most West End shows take part so there is a veritable feast to choose from including Charlie & The Chocolate Factory, War Horse, The Lion King, The Curious Incident Of The Dog In The Night-Time, Alien's Love Underpants and The Gruffalo.
Kids Week have teamed up with a number of West End restaurants where the kids can eat for free, check out the eateries involved here.
When: until 31st August 2015
Where: Various theatres, all over London
Age: Families
Cost: Adult prices vary, kids go free
LittleBird Top Tip:  Enjoy plenty of savings on theatre trips with the kids this summer with LittleBird including, Horrible Histories at the Garrick Theatre, Pinnochio at St Paul's Churchyard and The Basil Brush Show's UK tour to name a few.
SENSATIONAL SOUNDS FESTIVAL AT THE NATIONAL GALLERY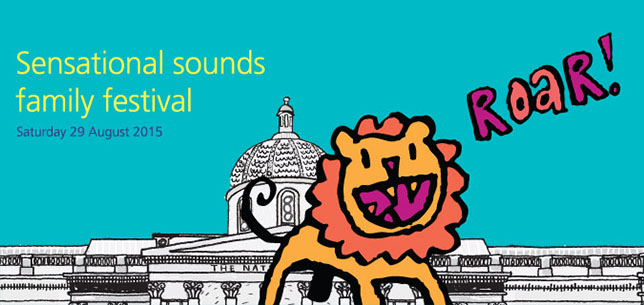 In celebration of The National Gallery's Soundscapes exhibition, enjoy a special themed day of free interactive performances and art workshops! Musicians and sound artists have selected paintings from the National Gallery's collection and composed a sound or piece of music in response.
Throughout the day on Saturday you can enjoy musical workshops of your own including making paintings come to life with sound in Noisy Paintings (All ages) and Journeys through Sound (2-5 years) performing and recording your own operas with inspiration from Canaletto's Venetian paintings plus fly away and explore the magical sounds of Titian's Bacchus and Ariadne in Musical Magic Carpet.
If you fancy going around the gallery at your own pace, enjoy a fun free family Secret Sounds activity trail!
When: Saturday 29th August, 10am-4pm
Where: The National Gallery, WC2N 5DN
Age: Families
Cost: Free but limited spaces, get there early to be allocated
LittleBird Top Tip:  If the kids are feeling inspired after the exhibition, pop into the National Portrait Gallery. It's free to enter and just round the corner. There's a digital art space where you can look up particular portraits you'd like to see and create your own tour. Plus there are art stations with free sketch books available.
NOTTING HILL CARNIVAL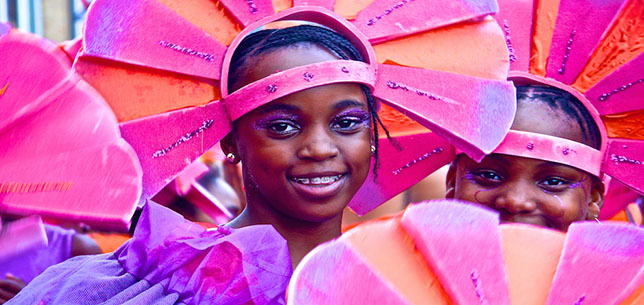 Europe's biggest street festival takes place again this Bank Holiday weekend with an eclectic spectacle representing the multiculture of London's past and present!
Notting Hill Carnival Children's Day takes place on the first day of the carnival, kicking off London's biggest street party on Sunday 30th August 2015. Children and families will take to the streets for a day of fun and festivities in West London in true carnival spirit. Expect extravagant costumes on show as they spin, whirl and twirl along the carnival route to the rhythms of sound and sensational steel bands and of course you can find tantalisingly tasty Caribbean food and drinks on every corner.
When: Sunday 30th August, 10am-8:30pm
Where: Procession starts and finishes at Canal way, Ladbroke Grove W14
Age: Families
Cost: Free
LittleBird Tip: The smaller the buggy, the better. Ideally, use a baby sling if you can. The earlier you arrive, the less crowded it will be. Wear comfy shoes and give flip-flops and open-toed footwear a miss. Plan your toilet stops to avoid queues, and bring your own loo roll!
TIGER, MOG AND PINK RABBIT: A JUDITH KERR RETROSPECTIVE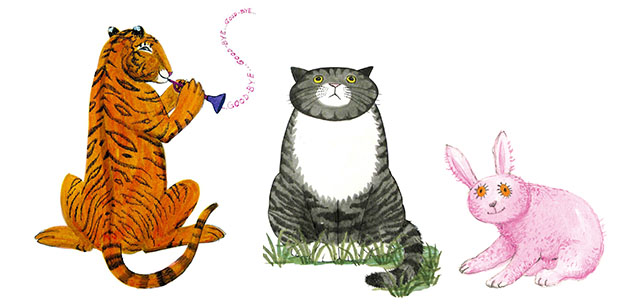 Loved by all, read by millions – Judith Kerr is a household name. This summer the Jewish Museum invites families to enjoy this exhibition of almost 80 years of original artwork and illustrations by one of Britain's best loved authors in Tiger, Mog and Pink Rabbit: A Judith Kerr Retrospective .
You can have tea with a life-size Tiger or curl up in Mog's basket with one of Judith Kerr's classic picture books, and discover the childhood drawings of a girl escaping Hitler's Germany. Daily storytelling takes place at 10.30am and there are arts and crafts too plus a family trail to enjoy exploring the museum with.
When: Until 14th October 2015
Where: Jewish Museum London, NW1 7NB
Age: Families
Cost: Adults £7.50, Children £3.50, under 5s free
LittleBird's Top Tip: The kids will love the giant installation of a kitchen with a life-size plush tiger in resident. Children can  have a cup of tea with the tiger and feed him tiger food from the kitchen!
THE GIANT STORYTELLING SNAIL AT QUEEN ELIZABETH OLYMPIC PARK, STRATFORD
If slugs and snails have been intruding your front path for the past few days due to the weather, there's another larger but gentle snail who has made its home at the Olympic Park along with two eccentric storytellers, Sheldon and Shelby.
Step inside the shell to find a space for storytelling and activities themed around home and belongings. Sheldon and Shelby will need your little ones help to compile their 'Very Important Field Guide of How People and Other Critters Live'. Storytelling is twice daily at 12pm and 3pm but open throughout the day for reading, colouring and drawing!
When: Sunday 30th August
Where: Queen Elizabeth Olympic Park, E20 2ST
Age: Families
Cost: Free, drop in!
LittleBird's Top Tip: You're not far from Beach East, Stratford's urban beach in the city. It closes on the 31st so be sure to visit! Spend the day with family and friends building sandcastles and all the fun of the fair!
DINOSAUR ADVENTURE GOLF, EALING – SAVE 50% WITH LITTLEBIRD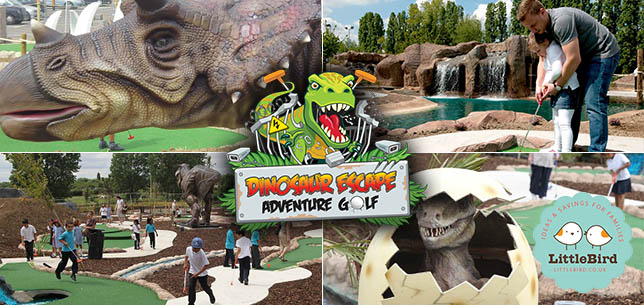 Enjoy the perfect combo of dinosaurs and crazy golf this weekend with the kids. Dinosaur Adventure Golf offers you and the kids 18 holes of Jurassic golfing action. There are fossil rock paths and tropical palm trees and a deep lagoon as well as life size dinosaurs that move, breathe and roar.
If you're in the car, you're not far from Westfield London; shopping, food and home to a Vue Cinema; enjoy Kids AM running throughout the summer holidays when you can enjoy films from £1.75 in the mornings.
When: open daily from 9am til dusk
Where: Dinosaur Adventure Golf, UB5 6QZ.
Age: Families
Cost: 50% off all tickets with LittleBird, tickets starts at £1.60 – buy now!
LittleBird's Top Tip: If you can't make it this weekend, don't worry, your vouchers are valid until 30th September.
FREE THEATRE AT THE SCOOP, SOUTHBANK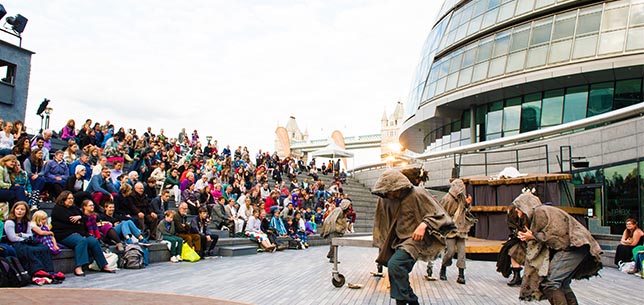 Enjoy free theatre at The Scoop this weekend and throughout August every Wednesday through to Sunday.  Enjoy a wonderful experience of theatre outside, as the evening draws in and you find yourself on the Southbank with Tower Bridge twinkling to your left and the Tower of London behind you.
Part of the More London Free Festival, take the family and laugh along to Captain Show-Off! Starting at 6pm, it promises audience participation, sing-a-longs, mistaken identities and slapstick galore.
For those of you with older children, Women of Troy starts at 8pm. We're told 'As the skies darken so does our story.' The play offers a gripping account of the courageous women on opposing sides of the Trojan War; their sacrifices, triumphs and tragedies. For more info, click here.
When: until 30th August, Wednesday – Sunday, 6.30pm – 7.30pm & 8pm – 10.30pm
Where: The Scoop, SE1 2DB
Age: All
Cost: Free
LittleBird's Top Tip: There are cushions for hire or bring your own padded seat. Take your own picnic and however warm the day, the evening does cool so bring a jumper or jacket – you'll need it.