What's On This Weekend? Saturday 9th & Sunday 10th May
FUN & FANTASTIC THINGS TO DO WITH THE KIDS IN LONDON THIS WEEKEND
SATURDAY 9TH  & SUNDAY 10TH MAY
ADVENTURES IN WONDERLAND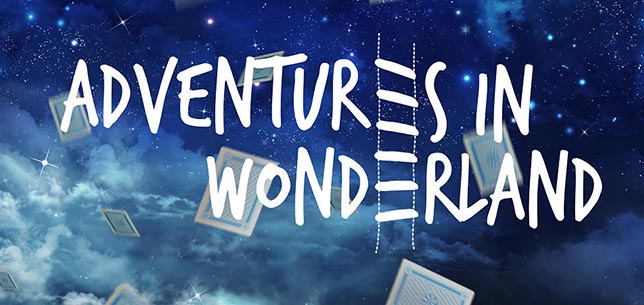 For interactive Alice in Wonderland experiences this year, as we celebrate 150 years since Alice in Wonderland was published, The Vaults in Waterloo is the place to be! With an array of age specific theatrical adventures, now kids aged between 5 – 11 can now journey down the rabbit hole too in Adventures in Wonderland.
Les Petits invites their audience to tumble down the rabbit hole to find Alice who is nowhere to be seen in Wonderland. Asked to choose eat me or drink me, you'll pick your path; Tumble with the Tweedle twins; follow the White Rabbit and take Tea with the Hatter at the Maddest Tea party of all and watch out for the Queen – hands OFF her tarts!
For those of you with children aged 11+ Alice's Adventures Underground is for the show for your guys.
When: Runs until August
Where: The Vaults, SE1 7NN
Age: 5 – 11
Cost: Adults £18.50, Children £12.50
LittleBird's Top Tip: The show is 60 minutes long and most shows take place in the morning so you can continue your family adventure in the afternoon; you not far from Imperial War Museum – free entry and this Saturday the kids can 'Design a 1940s Scarf' in their Art Workshop and on Sunday you can all  investigate your  Creative Response. Plus there is Southbank of course; street theatre, street food, a playground and a big purple cow!
VE DAY 70 ANNIVERSARY, CENTRAL LONDON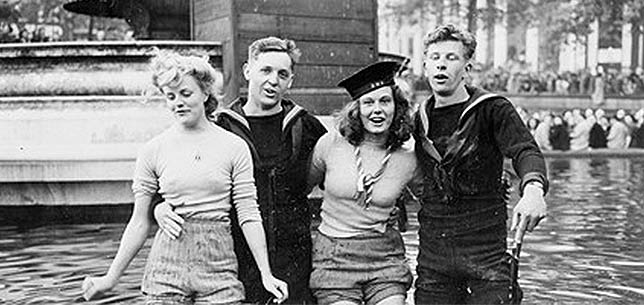 Seventy years ago on 8 May 1945 hundreds of thousands of people came out onto the streets of central London. They were there to celebrate the end of World War II in Europe. This weekend everyone's invited to party like it's 1945 as the nation marks the 70th anniversary of VE Day. Throughout the weekend, Trafalgar Square which was floodlit on VE Day will light up once again with V-shaped lights. There is an exhibition in Trafalgar Square and on Sunday at 1pm the Band of the Grenadier Guards will be playing music from the 1940s in Trafalgar Square, set to coincide with a parade of past and present servicemen and women from Westminster Abbey along Whitehall.
During the afternoon there will be a flypast of current and historic aircraft from the Royal Air Force – including the Hurricane, Spitfire and Lancaster of the famous Battle of Britain Memorial Flight. Central London will also be transported back to the 1940s by a display of period vehicles from the 1940s in St James's Park.
When: Saturday & Sunday, various times
Where: Central London, various locations
Age: Families
Cost: Free
LittleBird's Top Tip: In 1945 Trafalgar Square, St Paul's Cathedral and the Houses of Parliament were floodlit and beginning on Friday, they will be lit up again with special V-shaped lights; Friday 9.30pm to midnight and on Saturday & Sunday 8.30pm – midnight.
LONDON PET SHOW, ROYAL VICTORIA DOCK – SAVE UP T0 26% OFF WITH LITTLEBIRD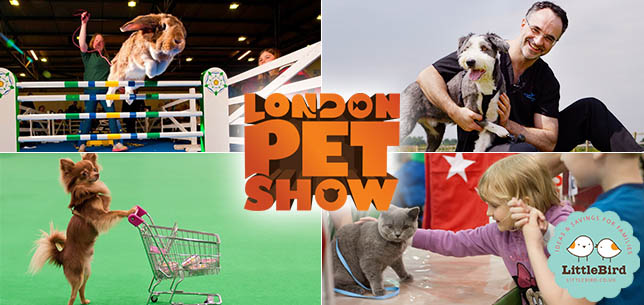 Thinking about extending your family and getting a pet? Wanting to make the life of your beloved pet even better? A budding vet in the family? Then the London Pet Show  at ExCel London is for you.
Get up close to lots of different weird and wonderful animals including miniature hedgehogs and micro pigs. Visit the Pony Stables and ride mechanical ponies, have a go at hobby horse dressage and let the kids see if they can get a clear round over a course of Mini Jumps. Head to the ZooBus to listen, learn and meet many different animals and hear about life as a zoo veterinary nurse and make sure you visit the Dog Zone for workshops, competitions, dog grooming, SuperVet Live and the Nerf Dog Activity Ring.
There's lots to entertain and watch including doggy dancing, duck herding, birds of prey displays, piranha's prowling, pony displays, rabbit show jumping, obedience training and reptile handling.
When: Saturday 9th & Sunday 10th May, 9.30am – 5pm
Where: ExCel London, E16 1XL
Age: Families
Cost: Adults £13.50, Children £9.50, family tickets £45 – book here and save up to 26% off your tickets with LittleBird.
LittleBird's Top Tip: Why not travel to ExCel London by cable car using Emirates Air Line – you can use your oyster card too.
THE IDOL, DAGENHAM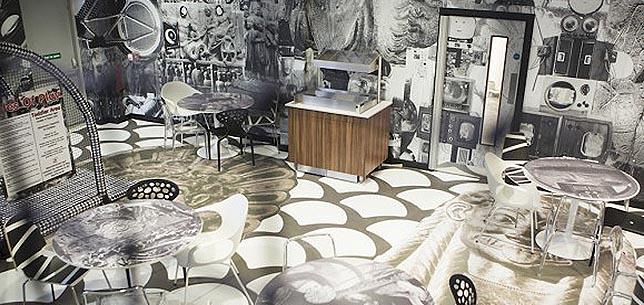 Sculpture, giant robots and soft play don't usually appear in the same sentence but The Idol combines all three and asks children to head into a world of fantastical black and white historical images where Greek mythology and Ancient Egypt meet Sci-Fi robots. The Abbey Leisure Centre hosts this awesome climbing frame by Turner Prize nominee Marvin Gaye Chetwynd.
The Idol is a two-storey-high climbing frame that takes the form of a towering, cage-like robot with a maze of chambers, ramps, slides and levels. Children are able to climb into the Idol's head to look out of its two giant eyes. Part machine and part totem, it takes inspiration from the Dagenham Idol, a Neolithic figure discovered in the borough in 1922.
When: Weekend opening times,  9am to 6.30pm
Where: Abbey Leisure Centre, IG11 7HW
Age: Families
Cost: £1.50 for under 1's, £4.50 under 3's, £5.50 for 3+ (one adult per child, per session, free only, all other adults must pay a charge of £1.60)
LittleBird Top Tip: For more interactive art, check out Slide in the City – literally a giant water slide set up in city streets with that all important slope; for the next date in London, click here.
 THE PIED PIPER STORY WALK, TOOTING COMMON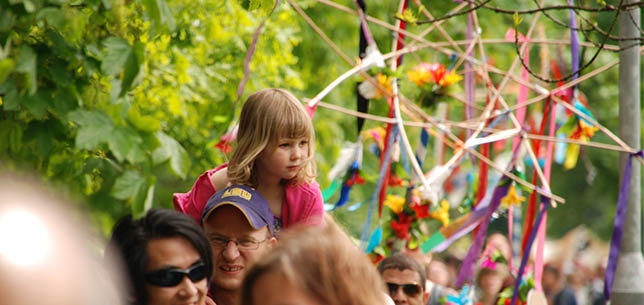 Part of the Wandsworth Arts Festival, South London Story Telling  will be parading on Tooting Common this Saturday.  Carnivalesque parades, imaginative stories, art, dances, performances and workshops, circus skills, debates, magic shows, drumming circles, a steel pan band, Bedford Pub folk bands, choirs and fire-eating are promised.
Wandsworth Arts Festival celebrates art and culture in the borough and there's plenty more events this Saturday including a Mad Hatter's Tea Party over in Southfields and The Lounge  – a pop-up outdoor sitting room on the Roehampton library green with comfy sofas, upcycled art and guerrilla craft activities for all the family.
When: Saturday 9th May, parades start at 11.30 a.m with activities & storytelling until 9.00pm
Where: Tooting Common
Age: Families
Cost: Free (suggested donation £5)
LittleBird's Top Tip: Download the Wandsworth Arts Festival programme here as the festival runs until 17th May.
MODERN MAKERS & INVENTIVE CREATORS, SOMERSET HOUSE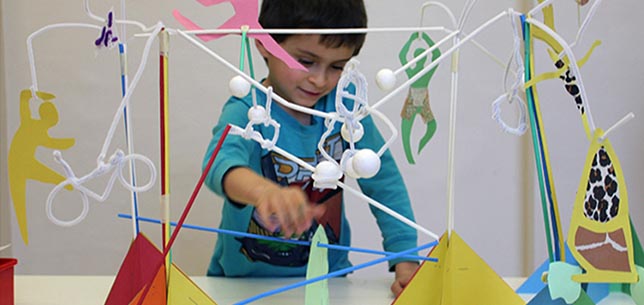 Learn more about the phenomenon of modcon making this Saturday at Somerset House's Free Family Drop In workshop – Modern Makers & Inventive Creators. Discover DIY together through conductive pens, small robotics and basic digital design demos. This workshop led in conjunction with Arduino – a tool for making computers that can sense and control more of the physical world than your desktop computer and is used to develop interactive objects!
While you're here, why not go on an adventure trail and enjoy Father Thames: the bearded river god trail at Somerset House. Download the activity sheet here before you go and discover Somerset House's unofficial mascot.
When: Saturday 9th May, 12pm – 3pm
Where: Somerset House,WC2R 1LA (South Wing)
Age: 6 – 12
Cost: Free
LittleBird's Top Tip: The 2015 Sony World Photography Awards Exhibition finishes this Sunday so if you haven't caught the exhibition yet, this is a perfect opportunity.
CRAFTY LUNCHES, MAIDA VALE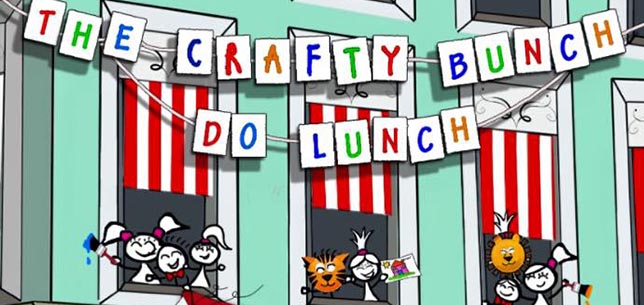 Spend the morning in Paddington Recreation Ground – Westminster's largest park (27-acres no less!) and take your tennis rackets as there's six tarmac and six synthetic tennis courts available to use on a pay & play basis. Then head to the Truscott Arms for a coffee with the papers in the Garden or a bite to eat in the bar while the kids get crafty as The Crafty Bunch offer you a bit of me time while the kids enjoy a fun craft project.
This Saturday at the Truscott Arms, The Crafty Bunch will be making kaleidoscopes; the kids will learn how they work and then get to make, create and decorate a kaleidoscope to be as pretty on the outside as the patterns they will see in the lens!
 When: Saturday 9th May, 12pm, 1pm & 2pm
Where: Truscott Arms, W9 2JD
Age: 3+
Cost: £8 per child – booking essential
LittleBird Top Tip: The Sherlock Holmes Museum is about a half an hour walk away with Regent's Park a hop, skip and a jump from there.
WEST END MAGIC, LEICESTER SQUARE – SAVE UP TO 40% WITH LITTLEBIRD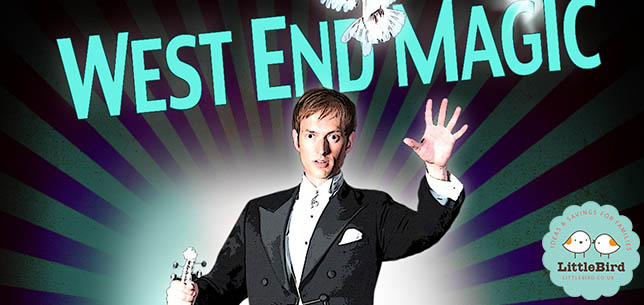 Kids love magic? This Saturday pull some tickets out of your hat and ooh and aah at the West End Magic show in Leicester Square. Bringing some of the most exciting and highly acclaimed names in magic and variety in the UK together, the show features illusion, mind magic, clever switches, dangerous knife juggling, comedy magic and some very Tommy Cooperesque comparing.
There's a Children's Magic Workshop aimed at 7 – 13 year olds before the show at 12pm. Promising interactive fun taught by a top Magic Circle London magician, the workshop covers simple sleight of hand and the basic fundamentals of magic.You'll need to book, tickets £20,  and a pack lunch is required as the workshop is over two hours.
When: Saturday 9th May, 3.30pm
Where: Leicester Square, WC2H 7BX
Age: 8+
Cost: Adults £15, Children £6, family tickets £30 – book here and save up to 40% off your tickets with LittleBird.
LittleBird's Top Tip: Leicester Square is a  hop, skip and a jump from Trafalgar Square and there's lots to enjoy before or after the show.  St James Park is a 5 minute walk with pelicans, playgrounds, deck chairs and a cafe. Or pop into the National Gallery or the National Portrait Gallery and don't forget to look out for the fourth plinth new commission by Hans Haacke, Gift Horse on route or  of Aardman's giant  Shaun the Sheep sculptures.
THE SHERLING HIGH-LEVEL WALKWAY, SOUTHBANK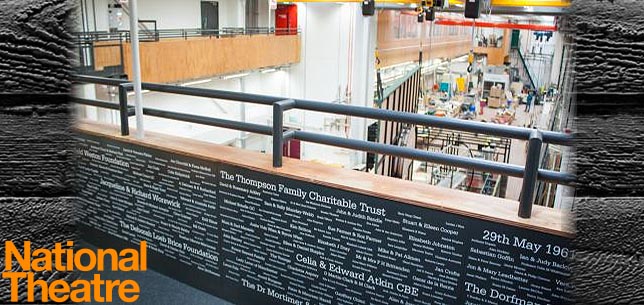 Discover what goes on behind the scenes at the National Theatre and take a wander with the kids along the Sherling High-Level Walkway.  Be inspired by this unique birds eye view into the National's busy backstage production workshops and watch set construction and assembly, scenic painting and prop-making.
Part of the National's plan to open up the National Theatre building and allow audiences and visitors closer engagement with the theatre, both on stage and behind the scenes the Walkway is a live exhibition, changing daily as backstage theatre departments busy away creating and making the National's current and forthcoming shows. The National Theatre is unique in the fact that as it has all it's making departments on site and the walkway pulls back the curtains on these usually hidden departments.
When: Open daily, 9.30am – 7.30pm
Where: Sherling High-Level Walkway, National Theatre (access Gallery Level in the Dorfman Theatre Foyer)
Age: Families
Cost: Free
LittleBird's Top Tip: The National is a great space to hang out with eateries a-plenty and a gloriously big open plan book shop. You're on the Southbank so head towards the OXO tower and you can enjoy a stroll around Gabriel's Wharf. If there's a low tide, look out for the sand sculptors in front of Gabriel's Wharf, down on the Thames beach – they always think of innovative and entertaining ways of getting you to part with a few pence and well worth it! Carry on past the OXO Tower and Tate Modern and Shakespeare's Globe await.
COVENT GARDEN MAY FAYRE & PUPPET FESTIVAL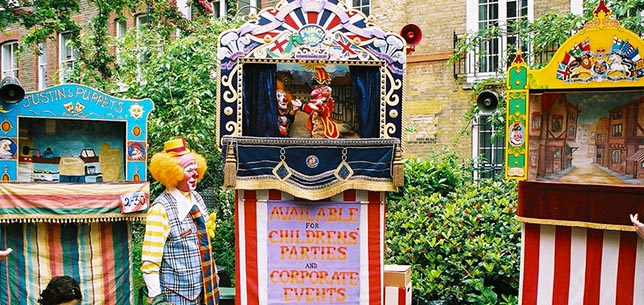 Enjoy the Covent Garden May Fayre & Puppet Festival celebrating Mr Punch and his 353rd birthday! Punch and Judy puppeteers from around the world will gather in London this week to put on anniversary shows. There's a grand procession around Covent Garden at 12pm and from 12.30pm onwards you can enjoy puppet shows, puppet workshops, stalls, refreshments, folk music by The Lost Marbles String Band, maypole dancing and clowns.
Don't forget to the show the kids the plaque in St Paul's Church on the West Piazza. It marks the spot where Samuel Pepys first spotted a Punch and Judy show in May 1662 when Judy was first known at Joan. That's the way to do it!
When: Sunday 10th May, 11am – 5.30pm
Where: Covent Garden, WC2E 8RF (St Paul's Church on the West Piazza)
Age: Families
Cost: Free
LittleBird's Top Tip: Covent Garden is home to the London Transport Museum – kids are free and although adults' tickets are £16, they are valid for a whole year – perfect for repeat visits in half term and throughout the summer holidays. Check out their family friendly activities here.
Going to one of these events? We'd love to see your photos!
Come and say hello on Instagram and tag your photos with #LBDaysout