What's On This Weekend? Saturday 16th & Sunday 17th May
FUN & FANTASTIC THINGS TO DO WITH THE KIDS IN LONDON THIS WEEKEND
SATURDAY 16TH  & SUNDAY 17TH MAY
CHELSEA FRINGE FESTIVAL, VARIOUS LOCATIONS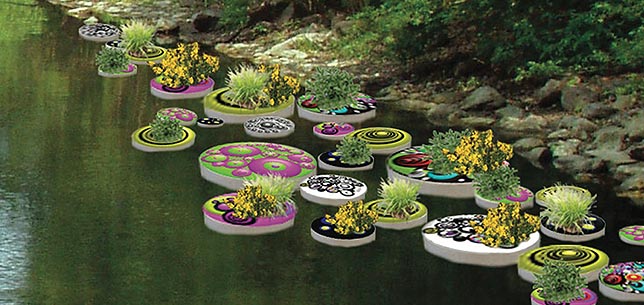 There's so much to choose from throughout this Festival, you'll be spoilt for choice. This Saturday there's lots going on including Hoopy and Happy with Hahahopscotch  in Fenton House, Hampstead where the games played in the garden are inspired from antique photographs – hoops at the ready! Stories of Stockwell Festival offering bird box and seed bomb making workshops and live storytelling sessions. Edible Askew Road with activities themed and inspired by the popular children's book The Hungry Caterpillar by Eric Carle – treasure trails, face painting and food tasting and the Happy Seeds Festival in New Cross where you can plant tomatoes and enjoy live music, arts & crafts activities and workshops for all ages.
Plus there's a Floating Garden in Regent's Park throughout the weekend and BEST of BOST, where you can explore green and edible Bankside.   To find out the full list of events in London this weekend, click here.
When: Saturday 16th & Sunday 17th May
Where: Various locations
Age: Families
Cost: Varies, please check specific events
LittleBird's Top Tip: The festival runs for three weeks – until 7th June – and includes half term. For a full list of UK wide events including Brighton & Sussex, Bristol & Bath and Kent, click here.
J.M.BARRIE'S PETER PAN, REGENT'S PARK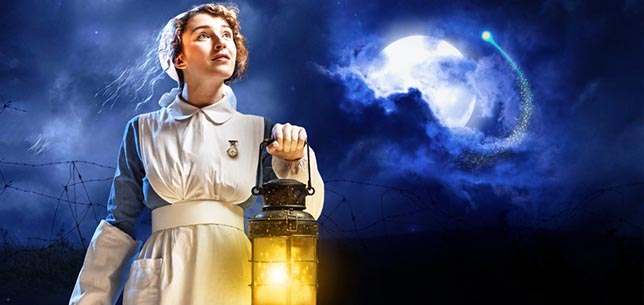 Treat the family to a magical evening and experience Regent's Park Open Air Theatre this summer and follow The Darlings as they fly to Neverland with Peter Pan. George Llewelyn Davies, killed in action in WW1, was one of the children who inspired this iconic character. Remembering him, and a generation of lost boys, directors Timothy Sheader and Liam Steel rediscover J. M. Barrie's original stage play as Peter Pan launches the summer season of Regent's Park Open Air Theatre.
If you want to go early for a bite to eat and soak up the atmosphere, the theatre boasts its own picnic lawn, barbecue and the West End's longest bar; all set within beautifully landscaped grounds! Dress for all weather and of course warmth – the production is over two hours long and early summer evenings can get a little chilly.
When: 15th May – 14th June 2015
Where: Regent's Park Open Air Theatre, NW1 4NU
Age: 9+
Cost: Tickets start at £25
LittleBird's Top Tip: Enjoy great ideas and savings on more children's theatre, go to LittleBird and save up to 50% off Henry the Fifth at the Unicorn Theatre and save up to 40% off The Railway Children at King's Cross Theatre.
FESTIVAL ASIA, TOWER HILL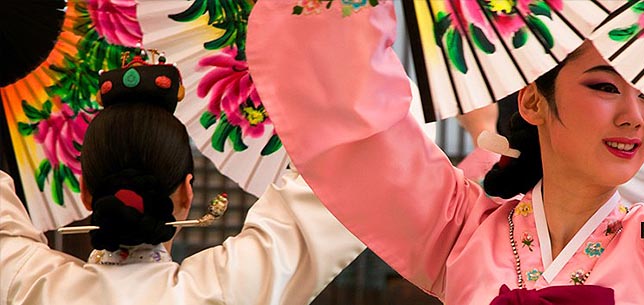 The Tobacco Dock hosts London's largest indoor festival on all things Asia this weekend. Travel to the Far East without leaving London in the first ever Festival Asia and lots is promised. With traditional and modern Asian dance styles being performed including Bollywood and belly dancing and martial art demos. There is a Taiko Drums Workshop Room as well as a Chinese Language & Calligraphy Workshop Room, henna artists, clothes, spices and meditation room not to mention a Kid's Kingdom Room. There's even Mandarin lessons for the kids and a food court showcasing over 20 different types of Asian cuisine.
When: Friday 15th – Sunday 17th May
Where: Tobacco Dock, E1W 2SF
Age: Families
Cost: Adults £12.50 in advance, £15 on the door, Children £8 in advance, £10 on the door, under 6s free
LittleBird's Top Tip: Haven't heard of Tobacco Dock before? It's easy to get to and located just 10 mins walking distance from Tower Hill, 5 mins stroll from Shadwell and 7 mins walking from Wapping.
PUT THAT LIGHT OUT! FIREPOWER, THE ROYAL ARTILLERY MUSEUM, ROYAL ARSENAL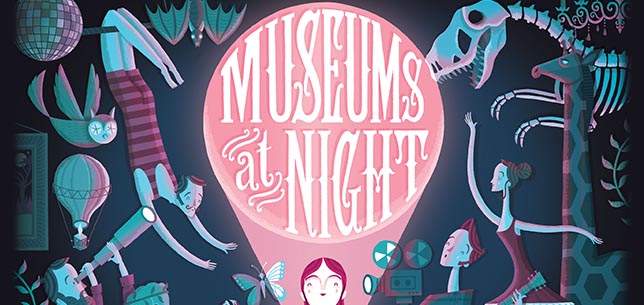 Museums at Night is a biannual UK-wide festival which attracts visitors into museums, galleries and heritage sites by throwing their doors open after hours and putting on special evening events.
This Saturday, experience a sleepover at the Royal Artillery Museum and Put That Light Out!  Tons of activities are planned followed by sleeping in among the guns and exhibits of the Museum. Kids and adults can look forward to an evening of military drilling, rocket firing, medal making crafts, World War tours and meet the WW2 Fire Warden. Supper and breaky are included plus a campfire sing along of WW2 favourites is promised with a hot chocolate before you bed down on the floor just like in the Blitz 75 years ago.
There's also a free gun firing event in the day this Saturday if the sleepover doesn't appeal, watch the firing and meet the team outside the museum between 11.30 – 2.45pm.  For more info, click here.
When: Saturday 16th May, 6pm
Where: Firepower, Royal Artillery Museum SE18 6ST
Age: 5-6 and 7 – 10
Cost: £30 per person
LittleBird's Top Tip: There are other events taking place in London and all over the UK this weekend, click here for more info and watch out for events taking place 30th – 31st October later on this year. It'll be super spooky that's for sure!
LIGHT FAMILY FUN DAY AT THE ROYAL INSTITUTION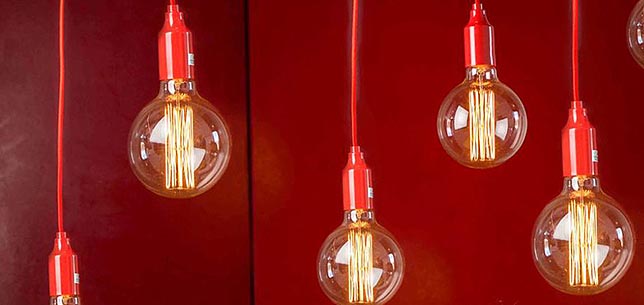 It's Family Fun Day at the Royal Institution this Saturday.  Let the kids explore light in a new way altogether, in celebration of the International Year of Light.
From incredible lasers to rainbows and a small house of mirrors, there's lots of activities to engage with and discover through. Explore the magic of kaleidoscopes and let the kids turn their world upside down with special glasses.  Discover why purple isn't real and throw some coloured flames with chemistry flame tests. Can you paint with light? Go along and find out. Plus, enjoy the Spectrum Science show and discover colours that we cannot see, look at holes in the rainbow and find an innovative use for sun-tan lotion!
When: Saturday 16th May, 11am – 4pm
Where: Royal Institution, W1S 4BS
Age: 6 – 12
Cost: Adults £12, 3 – 18 year olds £6
LittleBird's Top Tip: Experiment at home with ExpeRimental – the Royal Institution's series of short films making it fun, easy and cheap to do science experiments at home with the kids. Click here to start experimenting!
ALCHEMY AT THE SOUTHBANK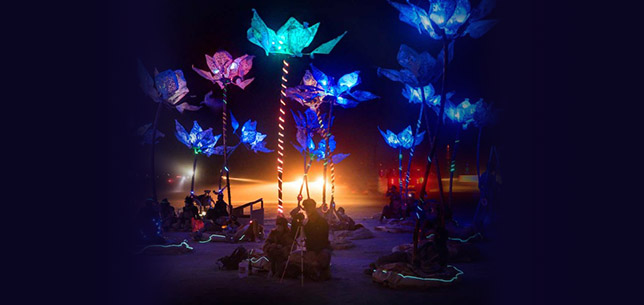 The Southbank Centre hosts its annual festival showcasing the best of dance, music, theatre, design, fashion, comedy and literature from the UK and South Asia. 2015 is Alchemy's sixth year and the festival runs until the 25th May.
Throughout the 11 day festival there are free workshops, must-see performances, exhibitions and a delicious Eastern inspired food market as KERB does Alchemy. Connect your heart beats in Pulse and Bloom – an interactive art installation consisting of giant fabricated lotuses. When pressed by one or two people, sensors embedded in the lotus translate their heartbeats into pulsing LED lights, which illuminate the stem and petals in a rhythmic pattern.
Be transported to a beautiful café away from the hustle and bustle of London with Alchemy Unplugged in the music lounge and watch Karachi Stories as filmmakers tell stories of the city they live, love and work in.
When: runs until 25th May
Where: Southbank Centre, SE1 8XX
Age: Some events are age specific
Cost: Varies
LittleBird's Top Tip: We're already getting excited about the forthcoming Carsten Höller: Decision exhibition at the Hayward Gallery – opens 10th June; eek!
CURIOUS ANIMATIONS AT THE ROYAL ACADEMY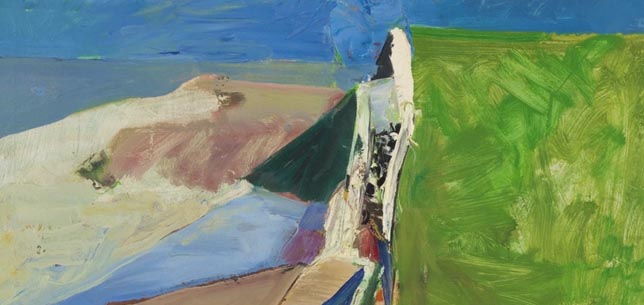 Head to the Royal Academy this Sunday for a free family workshop and create magical collections from books, matchboxes and more at Curious Animations. You can then learn how to breathe life into your creations in a special stop motion workshop.
While you're here, enjoy the RA's Art Detective Family Trails, you can download the Richard Diebenkorn Trail inspired by the current Richard Diebenkorn exhibition. Or make your own artist sketchbook to bring along, click here for instructions.
When: Sunday 17th May, 11am – 3pm
Where: Royal Academy, W1J 0BD
Age: Families
Cost: Free
LittleBird's Top Tip: You're ever so close to Piccadilly Circus and the iconic statue of Eros and of course Ripley's Believe it or Not! – The UK's most extraordinary attraction! A perfect moment to enjoy LittleBird's Ripley's & Planet Hollywood great value family package. Click here for family fun!
BIG FISH LITTLE FISH "GOES WILD" WITH CAMP BESTIVAL, BALHAM
Big Fish Little Fish are celebrating their residency at this year's Camp Bestival creating their "wildest" rave yet; Big Fish Little Fish Goes Wild Dress code? As wild as you like!
Strut your stuff with the kids this Sunday at the Bedford Arms in Balham with Tony Thorpe (Moody Boyz) and Little Chief's So Positive Sound-system (Bestival) DJ on the multi-sensory dancefloor with glitter cannons, bubbles and giant parachute dance. There's a Happy Monkey's craft room with giant mural, crafts and a playdoh table run by Captain Cookie, a play area with tents and tunnels and baby chillout space with mats and small ball pool. Plus a bar, free glow sticks to wave, transfer tattoos for everyone and a goodie bag at the end with 'Happy Monkey smoothies' along with Bear nibbles – grrrrreat!
When: Sunday 17th May, 1.30pm – 4.00pm
Where: The Bedford Arms, SW 12 9HD
Age: 0 – 8
Cost: Adults £8.80, children £4.95
LittleBird's Top Tip: Loving the idea but nearer Dalston Junction this Sunday – enjoy Baby Loves Disco for those of you with kiddies 5 and under and strut your stuff at Pop Lock In for those of you with 4 – 11 years olds plus save 30% with LittleBird – book here for Pop Lock In and click here for Baby Loves Disco.
PORTRAIT IN CLAY AT THE NATIONAL PORTRAIT GALLERY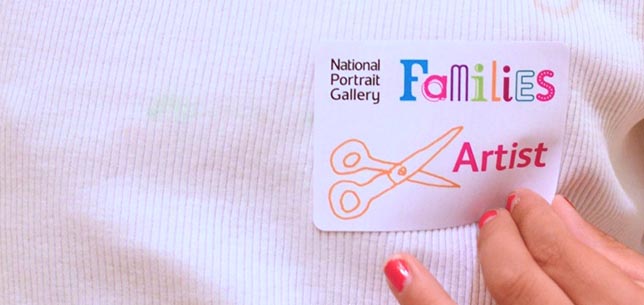 Get stuck in this Sunday at the National Portrait Gallery in this family drop in session:Portraits in Clay.  Roll, mould, pinch and coil focussing on portraits in clay; who will be your inspiration?
Enjoy the Gallery's digital art space where you can look up particular portraits you'd like to see and create your own tour. Plus there are art stations with free sketch books available.
When: Sunday 16th May, 1pm – 2.30pm
Where: National Portrait Gallery, WC2H 0HE
Age: 3+
Cost: Free drop in
LittleBird Top Tip: Head into Leicester Square and let the kids wander around M & M World. Did you know you can even personalise these little chocolate treats with messages and photos! Chinatown lies directly behind and if you fancy a different culinary experience, try some dim sum at Joy King Lau; delicious!
MOOMINS ON THE RIVIERIA AT THE BFI, SOUTHBANK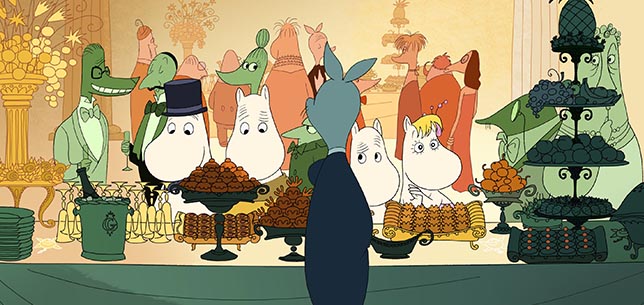 Love Moomins? Then don't miss the BFI's family Moomin fun day workshop plus film this Sunday. Let the kids create their own versions of Moominvalley and decide what sorts of creatures might live there. They can then visit the animation stands where practitioners will demonstrate the art of hand-drawn animation.
The workshop runs between 11am – 12.30pm with the hand-drawn animated film starting at 1pm. Stock up on popcorn and settle down to watch Tove Jansson's much-loved characters The Moomin family on their journey as they decide to leave peaceful Moominvalley for a holiday on the Riviera and a taste of high society.
When: Sunday 17th May, workshop 11am – 12.30pm, film starts 1pm
Where: BFI Southbank, SE1 8XT
Age: Families
Cost: Adults £11.75, children £4
LittleBird Top Tip: Buy one adult and one child combo ticket for £10. Interested in other films for families, click here.