What's On This Weekend: 21st – 22nd March
FUN & FANTASTIC THINGS TO DO WITH THE KIDS IN LONDON THIS WEEKEND
SATURDAY 21ST & SUNDAY 22ND MARCH
OUR HUT FAMILY DAY AT THE GARDEN MUSEUM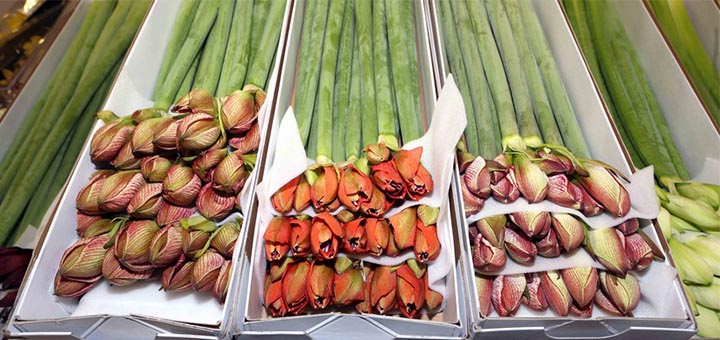 Celebrating the Garden Museum's new exhibition about architecture, heritage and life of New Covent Garden Flower Market A Space for Flowers: New Covent Garden Flower Market, museum partners Our Hut are holding a family workshop at the Museum. Lots of activities are promised including hut-building, model-making, sketching, flower-making and more. Drop in to see the exhibition and engage in some fun family activities!
When: Saturday 21st March 1.30pm – 3.30pm
Where: Garden Museum, SE1 7LB
Age: Families
Cost: Free – drop in
LittleBird's Top Tip: Go early and enjoy the Garden Museum's beautifully illustrated Family Trail – print it out before you go; click here to download. There is always the Garden Museum's Art Cart available plus a table for families to sit at with books, toys and colouring sheets. The Garden Cafe is a treat so don't miss it – snack, nibble and sup al fresco in the 17th Century knot garden!
MAGNIFICENT COLLECTORS:  FAMILY DAY AT THE BARBICAN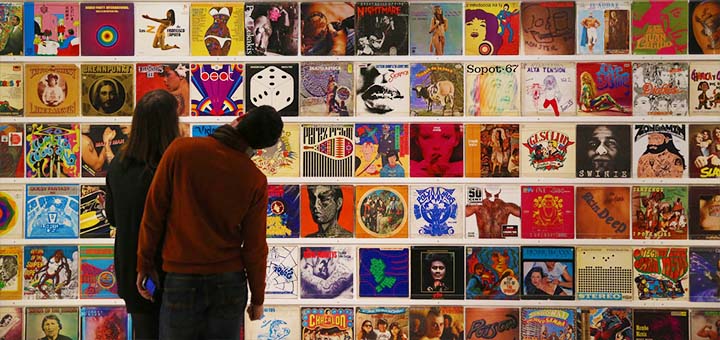 Calling collectors young and old. Celebrate the wonderful and creative world of collecting and bring your most loved treasures to be valued by no other than a Christie's antiques expert this Saturday at the Barbican's Family Day celebrating their exhibition; Magnificent Obsessions: The Artist As  Collector.
Four specialists with expertise in paintings, jewellery and the decorative arts will be ready and willing to discuss and evaluate your object with you. All sorts of objects are welcome – if it's special to you, why not go along and find out more about it!
Once evaluated, there's the chance to pose with your object for a photo portrait by Gisela Torres – images will be available online later in the week. Enjoy a brand new game, made especially for the event by live game specialists Mufti who make fun and playful experiences based on childhood amusements. Play L_ve Hangman, a life-sized game show of the famous spelling game – where you are the contestant!
When: Saturday 21st March, 11am – 5pm
Where: The Barbican, EC2Y 8DS (Garden Room)
Age: Families
Cost: Free by email booking advised to ensure that you are matched to the Christie's expert that specialises in your object;  email creative.learning@barbican.org.uk.
LittleBird Top Tip: You're a five minutes walk from the Museum of London (free entry) and if you haven't manage to catch the Sherlock exhibition its well worth a visit (adults £12.55, children £10.45). There's also a Sherlock's Night Owl Sleepover on Saturday 21st for 7 – 11 year olds – it's expensive at £52 per person but a great one off treat for those little detectives.  
SPRING BULBS AT BOW BEASTIES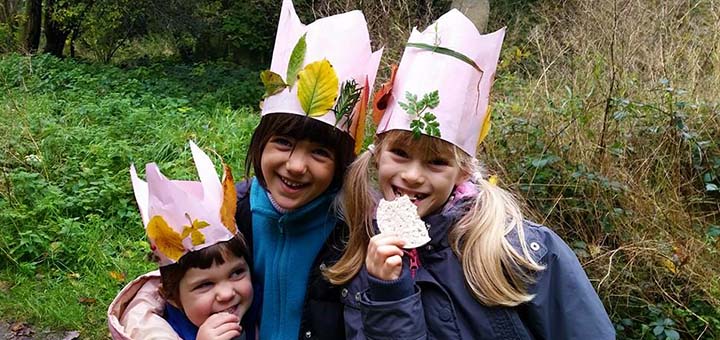 Bow Beasties is Tower Hamlets Cemetery Park wildlife watch club for all of the family to enjoy ! Join Ken and Zoe (along with their two children, and dog Quinn) for an exciting range of activities, all of which take place within the fabulous resource of the Cemetery Park.
The Park, with it's ponds, flower rich woodlands and meadows is now a designated Local Nature Reserve and a Site of Metropolitan Importance for Nature Conservation.
When: Saturday 21st March, 10.30am – 12.30pm
Where: Tower Hamlets Cemetery Park, E3 4PX (meet at Soanes Centre)
Age: Families
Cost: Free
LittleBird's Top Tip: You are right by Mile End Park, and there's plenty to do, see and enjoy including an Ecology Park and Pavilion, the Arts Park and Pavilion plus a playground, climbing wall and skate park. You can walk through Mile End Park and end up in Victoria Park; London's oldest public park with a boating lake, chinese pagoda and this Saturday a Fishing Taster Day (see page 9) between 11am – 3pm for any budding anglers out there.  
THAMES BARRIER EXPERIENCE  – 50% OFF WITH LITTLEBIRD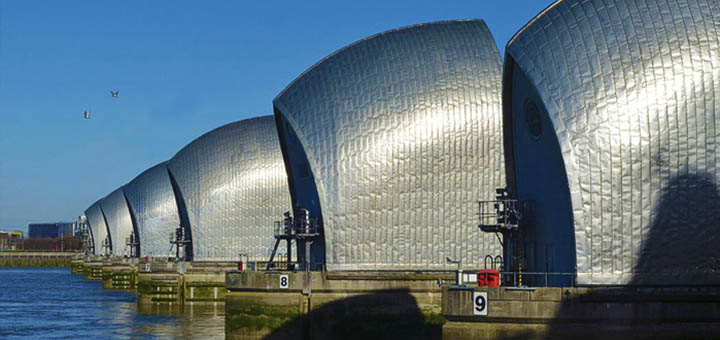 The Thames Barrier is one of the largest movable flood barriers in the world. Discover  how the Thames Barrier was designed and built, and how it works in this exhibition and spend a day on the riverside with spectacular views of the river  and the Thames Barrier. A historic, lifesaving structure, you can learn about river flooding and the environment.
There is a children's play area for the little ones, plus the onsite View Café that boasts an outdoor terrace with fabulous views; perfect for an al fresco cuppa.
When: Saturday 21st March & Sunday 22nd March – with voucher valid until 21st June
Where: Thames Barrier, SE18 5NJ
Age: Families
Cost: Family ticket (Up to 2 Adults and 3 Children) – with LittleBird, click here to buy your family tickets.
LittleBird's Top Tip: The Thames Barrier marks the start of the Thames Path. From the barrier the walk passes the O2, then on through industrial sites to Royal Greenwich. Royal Greenwich is the home of world time, Greenwich Mean Time (GMT) and has lots to see and do, including the Cutty Sark, The National Maritime Museum, The Royal Observatory and the Queens House.
MRS McMOON'S TEA PARTY AT THE HALF MOON THEATRE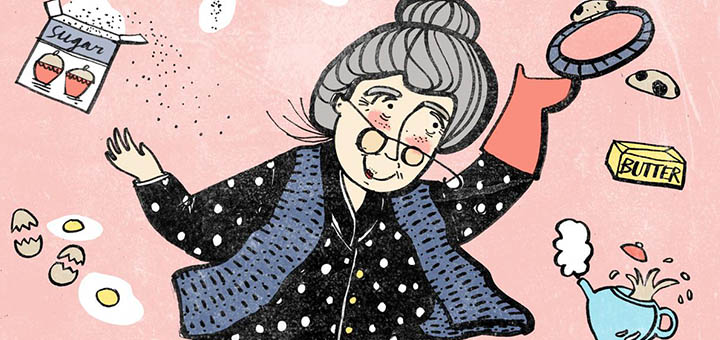 Let a sweet old lady take you by the hand to explore a world of brave and daring adventures. You're invited into Mrs McMoon's cosy living room, where tea is brewing and the smell of freshly baked cookies tickles your nostrils for a tea party you'll never forget. Singing flowers, scrumulumptious biscuits and a Scottish jig are all just a door knock away in this play of mischief, surprise and laughter at the Half Moon Theatre this Saturday.
The Half Moon also hosts a gallery for local artists with family art trails for the kids to enjoy pre or post theatre.
When: Saturday 21st March at 11am & 2pm
Where: Half Moon Theatre, E1 0ND
Age: 3+
Cost:  £6 per ticket
LittleBird's Top Tip: Stepney City Farm is five minutes walk away; home to lots of fun and friendly animals and a rather nice Cafe and Farm shop full of homegrown and homemade deliciousness plus homegrown fruit, vegetables and herbs and  eggs from the farms  chickens, ducks, geese and quails!
FAMILY BIRD WATCHING AT THE WETLAND CENTRE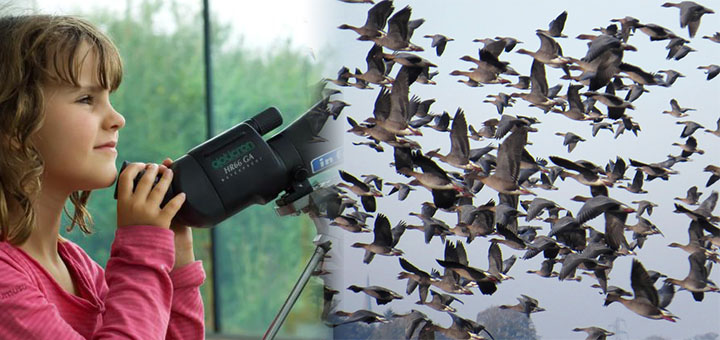 Let the London Wetland Centre's expert guide, Gary, take you on a feathery journey of discovery at this Family Bird Watching event. You'll be shown how to use binoculars and given bird ID tips and clues on how to watch wildlife at the Headley Discovery Hide.  You'll then head out into Wildside to spot birds in the trees, ponds and shrubs.
London Wetland Centre is a great family day out; there's the outdoor adventure playground with zip wires, climbing walls, giant water vole tunnels and water games! Plus there are the Pond Zone and the Discovery Centre – great environments for the kids to explore, inspire and experience.
When: Saturday 21st March, 11.30am  – 1pm
Where: London Wetland Centre, SW13 9WT (meet in the Courtyard)
Age: 2+
Cost: £3 per person on top off normal admission (adults £12.75, children £7); Booking is essential.
LittleBird Top Tip: Take a pack lunch as there are an abundance of picturesque picnic spots and don't miss the Otters: feeding times are 11am & 2pm daily.
DRESS UP AS A TUDOR AT FULHAM PALACE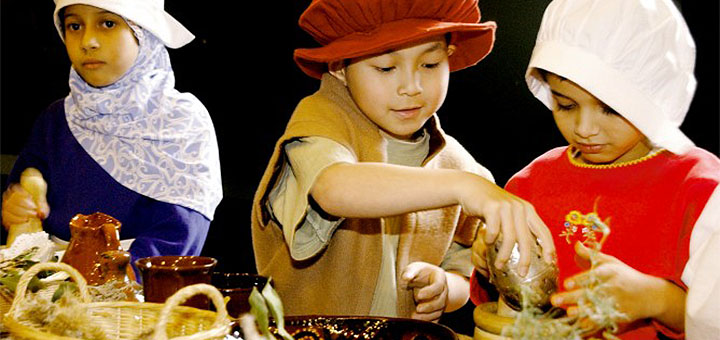 Pop along to Fulham Palace Museum this Sunday and getting ready to don some period Tudor costumes.  The site of Fulham Palace has a wealth of history and the museum delves into Prehistoric times and Roman settlement, through Medieval, Tudor, Georgian and Victorian bishops to the present day.
There are displays of everyday objects that provide clues as to how people in the past lived, worked and played at Fulham Palace and at the event this Sunday, there is the opportunity to handle artefacts.
The extensive grounds and garden are not to be missed and the moat woodland walk is a must and with spring in the air – the daffodils and crocuses are in abundance.
When: Sunday 22nd March, 2pm – 3pm
Where: Fulham Palace,SW6 6EA
Age: Families
Cost: Free – no – booking necessary
LittleBird Top Tip: Look out for the art cart in the museum – always available with a variety of activities for the kids to be inspired by and enjoy. If the weathers looking good, pack a picnic and head to the gardens or enjoy The Drawing Room Cafe  where the seasonal menu changes daily.
DISCO KIDS: PIRATE PARTY AT THE ALBANY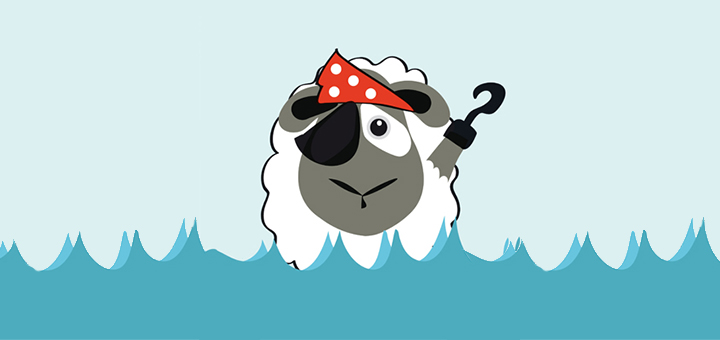 Ahoy there mateys! Jump aboard the good ship Albany for this swashbuckling disco adventure.
DJ Jean Genie sails back into The Albany with C-12 Dance to make waves on the dance floor, search the deep, dark island caves for golden treasure, and help keep a look out from the creative crow's nest. It's time to parrrrtyy!
When: Sunday 22nd March, 2pm – 5pm
Where: The Albany, SE8 4AG
Age: Under 7s
Cost: £6 per ticket or £20 for a family ticket
LittleBird's Top Tip: Fancy lunch before? Then pop along to the Big Red and eat scrummy pizza on a double decker bus. As well as wonderful food in a groovy setting, every weekend Big Red offer free kids cinema between 1.30pm – 3.30pm.
CUT THE LIGHT OUT AT THE NATIONAL GALLERY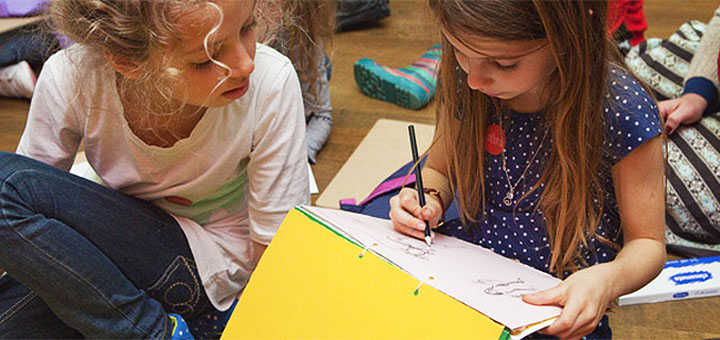 Budding artists in need of inspiration? Then join artist Harriet Hill this Sunday in the National Gallery for Cut the light out  – part of the Drawing Sunday regular family events. Learn about tone, form and volume in chiaroscuro painting and create unique three tone pictures. You get to explore the paintings in the National Gallery as inspiration for your art before you settle down and start drawing.
A visit to the National Gallery situated in Trafalgar Square is the perfect opportunity to view the Fourth Plinth's new commission Gift Horse by artist Hans Haacke and wander through the mass of street theatre statues that inhabit the space directly in front of the National Gallery's main entrance.
When: Sunday 22nd March, 11am – 12.20pm
Where: The National Portrait Gallery, WC2N 5DN (Pigott Education Centre Entrance)
Age: 5 – 11
Cost: This is a free event but you do need a ticket so go early to sign up and tickets will be issued one hour before the session.
LittleBird's Top Tip: If the kids are feeling inspired after the mornings workshop, pop into the National Portrait Gallery. It's free to enter and just round the corner.  There's a digital art space where you can look up particular portraits you'd like to see and create your own tour. Plus there are art stations with free sketch books available.  
WHERE'S WALLY? FUN RUN AT VICTORIA PARK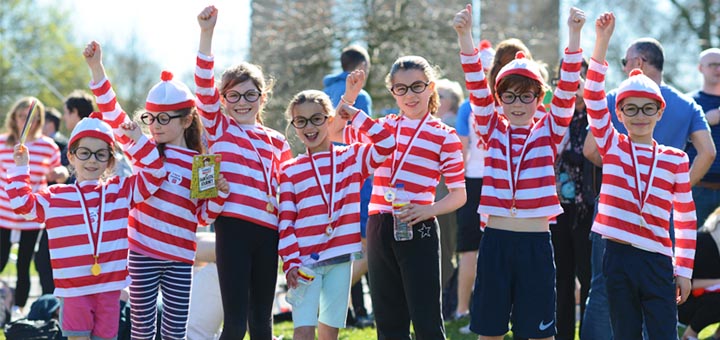 Did you see LittleBird's recent blog about the Where's Wally? Fun Run?  Organised by the National Literacy Trust, families are invited to Victoria Park this Sunday to walk, jog or run 5 or 10km and help disadvantaged children read and write.
A great event (some LittleBird's took part last year with their kids) – if it's a lovely day, take a picnic and hang out in Victoria Park or pop over to the The Park Cafe in The Hub – an eclectic menu offering a mix of English and Indian scrumminess; it's a must and it's right by the great adventure playground, water pools and skatepark – perfect!
When: Sunday 22nd March, registration 10am, race starts 11am
Where: Victoria Park, E3 5SN
Age: 8+
Cost: £25 registration includes your Where's Wally costume – all sponsorship monies raised will help the National Literacy Trust continue our important work
LittleBird's Top Tip: If you do get to hang out in Victoria Park after the race, take a stroll to Victoria Park Village – a lovely mix of shops and cafes plus there's a Ginger Pig  – you could pick up your Sunday Roast there (open til 3pm).