What's On This Weekend: 14th – 15th March
FUN & FANTASTIC THINGS TO DO WITH THE KIDS IN LONDON THIS WEEKEND
SATURDAY 14TH & SUNDAY 15TH MARCH
BUILD YOUR BEARD AT SOMERSET HOUSE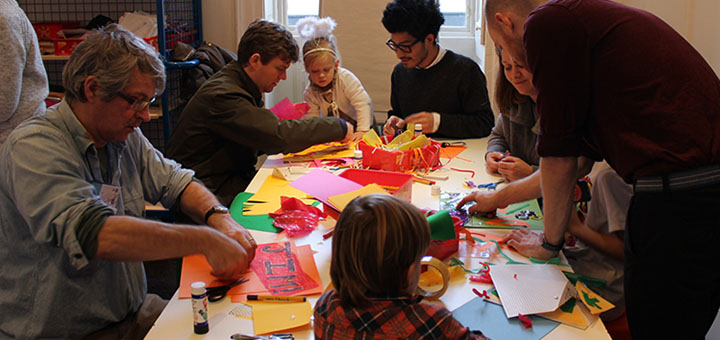 Suddenly the world seems to be full of big bushy beards and if you've got beard envy – then Somerset House have just the workshop for you. Take the family and join artist Gareth Owen-Lloyd for an afternoon of beard building, whether it's hairy, scary, soft or even holds its own secrets it could be yours; mine's a Mr Twits! Get inspired by Somerset House's  photography exhibition Beard and walk away with something wonderful.
When: Saturday 14th March at 1pm – 3pm
Where: Somerset House,WC2R 1LA ((South Wing)
Age: 6 – 12 year olds
Cost: Free
LittleBird's Top Tip: Although the fountains in the Edmond J. Safra Fountain Court in the heart of Somerset House haven't been switched on yet this year, it's still a great space to let the kids run around while you grab a coffee and five minutes sat in the sunshine.
Make a day of it? Covent Garden isn't far and always worth a visit – with plenty of street theatre and opera singers to enjoy.
ROMEO AND JULIET AT THE PEACOCK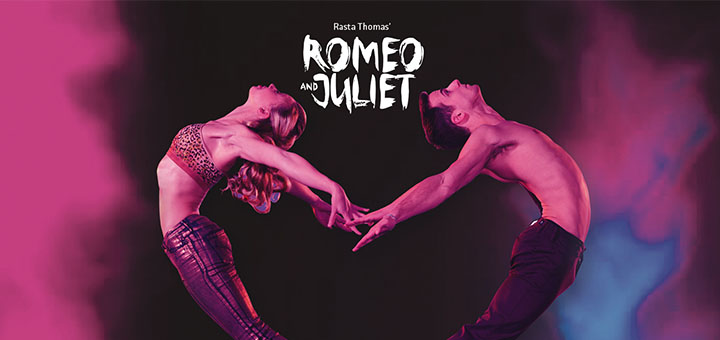 National Shakespeare's Week takes place on 16th – 22nd March this year, so what better way to enjoy Shakespeare's most famed play and the greatest love story of all time than by immersing yourselves in this 21st century unique contemporary adaptation of Romeo and Juliet.
Set against a heady mix of big screen video projections and state of the art light design, Rasta Thomas' extraordinary dancers transport you into the heart-breaking drama mixing a cocktail of dance from the 1600s to the present day fusing ballet, hip hop and acrobatics with an eclectic soundtrack from Vivaldi to Jay Z, Lady Gaga, Katy Perry and David Guetta.
When: Saturday 14th March at 2.30pm & 7.30pm and Sunday 15th March at 2pm (Runs until 29th March)
Where: Peacock Theatre, WC2A 2HT
Age: 5+
Cost: Tickets start at £15 and under 16s go half price
LittleBird's Top Tip: You're not far from Lincoln's Inn Fields; London's largest public square. With sports grounds, sculptures and the yummy scrummy Benugos Fields Bar & Kitchen where you can enjoy wood fired pizza. Benugo donates a percentage of every purchase you make to the nearby Sir John Soane's Museum, so you can enjoy your meal in the knowledge that you're helping to support the museum's work.
BRITAIN'S BEST RECRUITING SERGEANT AT THE UNICORN – 50% OFF WITH LITTLEBIRD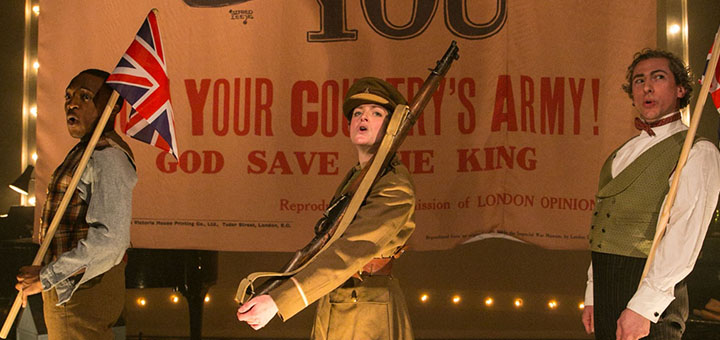 The fabulous Unicorn Theatre commemorates the centenary of World War One and the 150th anniversary of Vesta Tilley's birth with this song-filled and feisty stage play; Britain's Best Recruiting Sergeant.
Based on a true story, Vesta Tilley was one of the most renowned male impersonators of her era, dominating the stages in both England and the USA. Her popularity reached an all-time high point during WW1 when she used her stardom and touring shows to recruit soldiers to fight in the war. Her show stopping military recruitment drive earned her the nickname Britain's Best Recruiting Sergeant.
When: Saturday 14th March at 2pm & 5pm and Sunday 15th March at 2pm
Where: Unicorn Theatre, SE1 2HZ
Age: 8+
Cost: Adults £8 and Child £5 – with LittleBird, click here to buy your tickets.
LittleBird's Top Tip: If you've got tickets for the Saturday matinee then arrive early and the kids can join the Unicorn's Up Club from 12 – 1.30pm. The club is a free drop in offering activities from portrait painting and potato printing to giant jenga and more!  To see what fun has been had before, check out the Up Club blog here.
Make a day of it? The Unicorn is set back from the Thames so you're a hop, skip and a jump from the Scoop and HMS Belfast. Tower Bridge is to your right and the Tower of London across the river. Lots of eateries too including Leon and Strada.  Plenty to do, see, eat  and enjoy!
CLASSIC CAR BOOT SALE ON THE SOUTHBANK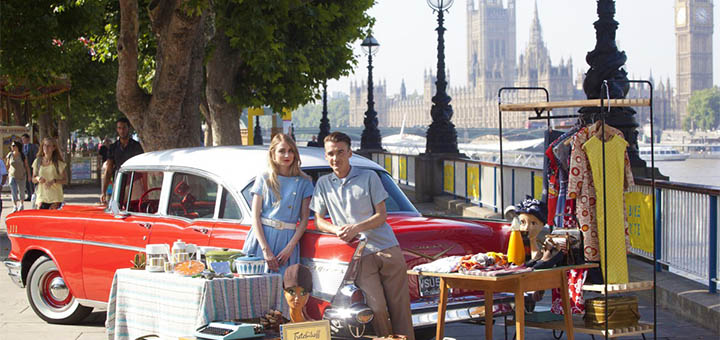 This weekend you can browse, buy, admire and enjoy all things vintage at the Classic Car Boot Sale on the Southbank. There'll be assorted goodies all sold from the boots of classic vehicles including clothing, accessories, household goods, memorabilia and vinyl records. Tasty street food and craft beer,  DJs playing out of an open-air Routemaster bus, impromptu musical performances, sideshows, street theatre and more.
Plus there will be an impressive selection of classic cars, buses, campervans and bikes, there will also be the rare chance to view Back to the Future's time-travelling Delorean and Niki Lauda's Ferrari team van as shown in the film Rush.
When: Saturday 14th & Sunday 15th March, 10am – 6pm
Where: Southbank, (Hungerford Bridge Car Park)
Age: Families
Cost: £4 per ticket, available at the entrance
LittleBird Top Tips: If it's getting too crowded on the Southbank, head to the Queen Elizabeth Hall Roof Garden for great views and a wander around the allotments, fruit trees and wild flowers – there's a cafe there too.
ANDY STANTON BOOK SIGNING AT PICKLED PEPPER BOOKS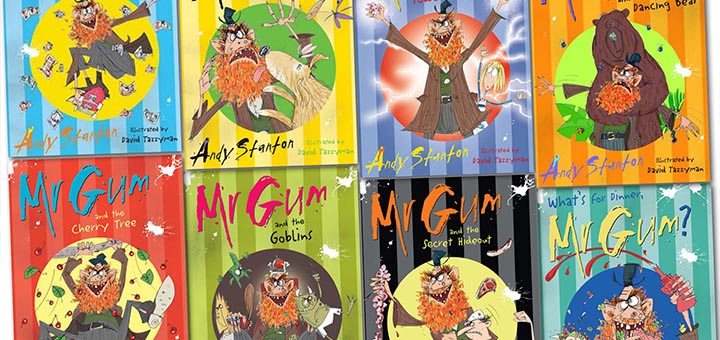 This Saturday at Pickled Pepper Books you can meet Andy Stanton – famed, loved and brilliant author of the Mr Gum series.
Pickled Pepper Books is a bookshop for kids and their grown ups.  It has a yummy cafe and offers an event space that runs events aplenty. With exhibitions too and daily activities for all ages – it's worth keeping an eye on this specialist children's bookshop. Don't forget to bring your books for Andy to sign.
When: Saturday 14th March at 11am
Where: Pickled Pepper Books, N8 8PN
Age: Families
Cost: Free
LittleBird's Top Tip: Love Mr Gum? Enjoy his very own website; Mr Gum Centre of Everything – there's fun and games, videos, downloads including an 'Unofficial Mr Gum Card Game' plus a selection of Andy Stanton's short stories that have never been published!
SPIN AT EALING CENTRAL LIBRARY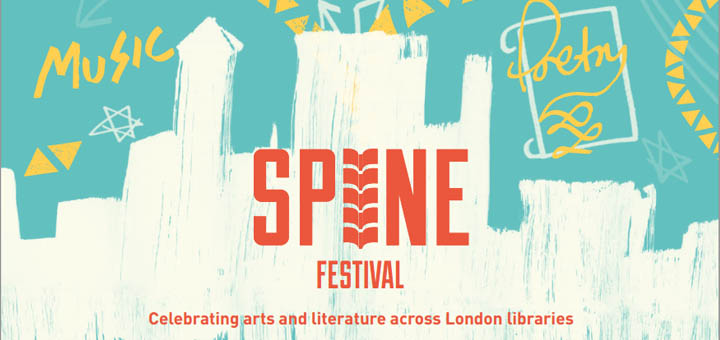 Part of the SPINE festival, SPIN arrives at Ealing Central Library this Saturday.  A fun, interactive show bursting with a playful mix of rap, poetry, and storytelling, this session will be led by the brilliant Paul Lyalls, Alex D Great and storyteller Sally Pomme Clayton.
The SPINE Festival has been celebrating the arts and literature in libraries since World Book Day on 5th March and finishes this Sunday 15th March.
When: Saturday 14th March, 2pm – 3pm
Where: Ealing Central Library, W5 5JY
Age: 7 – 11 year olds
Cost: Free but booking is advised
LittleBird's Top Tips: See what's happening near you this weekend and download the SPINE festival's brochure here.
ST PATRICK'S DAY PARADE AND FESTIVAL IN TRAFALGAR SQUARE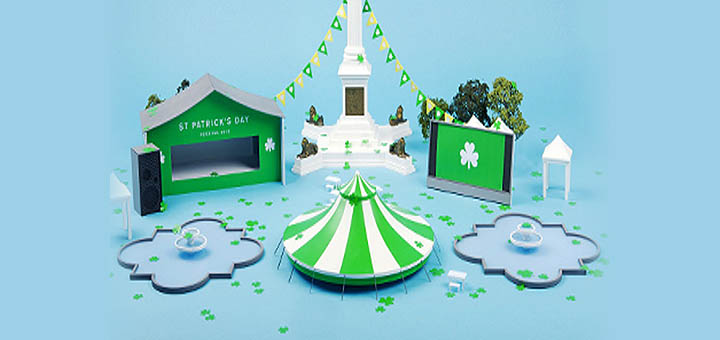 Everyone's invited to celebrate St Patrick's Day in Trafalgar Square this Sunday. Join the festivities and experience the best of Irish music, song, dance, culture and arts.
The children's marquee lets the kids make their own candle using wax that melts in the palm of your hand, decorate their own pot of gold or their own treasure box with chocolate money coins to give away plus decorate their own Leprechaun hat with shamrock and rainbow sequences. Plus there's a mini photo booth plus dressing up box where you can strike a pose incognito!
Join the craic of the St Patrick's Day Parade, with its crazy giant creatures, fun community floats, vibrant dance groups and Irish bands.The start of celebrations will see the parade set off at 12pm and it promises to jig, crawl, roll and walk as it threads its way up Piccadilly, along Lower Regent, the Mall and Cockspur Street, rounding Trafalgar Square and finishing up in Whitehall.
When: Sunday 15th March, 12pm – 6pm
Where: Trafalgar Square, SW1Y 5AY
Age: Families
Cost: Free
LittleBird's Top Tip: Pop along to the Prince Charles Cinema near Leicester Square, grab some popcorn and enjoy a selection of acclaimed and renowned Irish films. Part of The St Patrick's Day Film Festival, the films are showing throughout the afternoon.  
COLLAGE COLLEGE AT THE ROYAL ACADEMY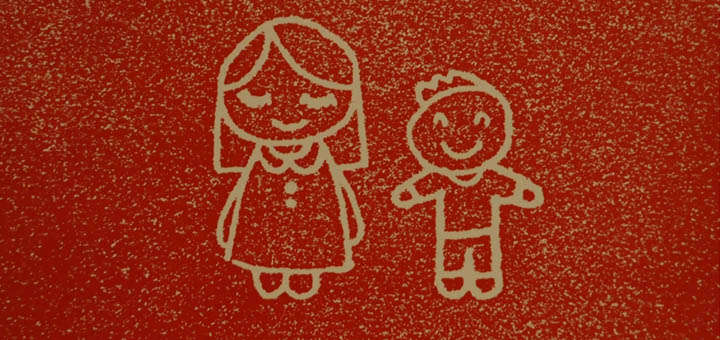 Experiment with collage screen-printing and use vibrant vinyl stickers to explore the exciting medium of modern collage at the Royal Academy this Sunday at this free family drop in event. Cut out to your hearts content and become an expert in using colour and form to make mixed media masterpieces.
While you're here, enjoy the RA's Art Detective Family Trails, you can download the Rubens trail inspired by the current Rubens and His Legacy exhibition. There's family friendly cafes and the beautiful Annenberg Courtyard – an inspiring space to sit and ponder or let the kids run around.
When: Sunday 15th March, 11am – 3pm
Where: Royal Academy, W1J 0BD
Age: Families
Cost: Free
LittleBird's Top Tip: Under 16s go free to all exhibitions at the RA and make a note for your diary that during the Summer Exhibition there are art trays available that contain free sketchbooks and pencils so you can take home your own masterpieces.
Make a day of it? You're ever so close to Piccadilly Circus and the iconic statue of Eros, and Fortnum and Mason is virtually opposite the Royal Academy – always good for a whizz around the chocolate and sweets departments on the ground floor; full of bunnies and Easters Eggs no doubt!
MY FAMILY: FAMILY DAY AT KEATS HOUSE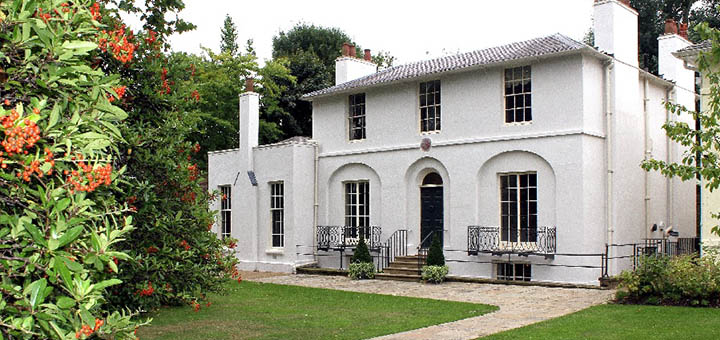 ​Learn about galloping granddads, crazy aunts and unspeakable brothers and sisters … not to mention dangerous pets. This Sunday at Keats House there will be readings and a workshop by performer and poet Joshua Seigel, author of 'My Grandpa's Beard'.There is the chance to  draw up your family tree or write a complaint to a family member (although remember its Mother's Day!) and enjoy an afternoon for the whole family.
Keats House is a museum in a house once occupied by the Romantic poet John Keats. The beautiful garden, some say the most romantic spot in London, is where Keats composed 'Ode to a Nightingale' and picnics are welcome.
When: Sunday 15th March, 1pm – 4pm
Where: Keats House, NW3 2RR
Age: Families
Cost: Free drop in
LittleBird's Top Tip: Go to Hampstead early, pack your swimming bags and enjoy an invigorating family open air swim!
FROG DAY AT CENTRE FOR WILDLIFE GARDENING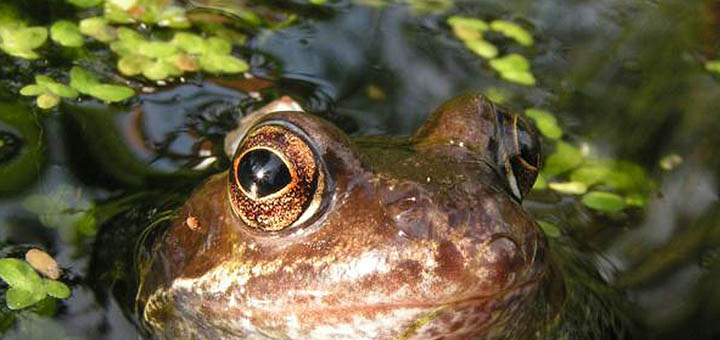 Join the London Wildlife Trust at their beautiful Centre for Wildlife Gardening reserve for a fantastically froggy day – ribbitt!
Hop on over to the Centre for Wildlife Gardening for a day of fun outdoor games and activities! Staff will be offering tips on pond creation and wildlife gardening as well as selling plants and local produce. Meanwhile the children can make their own frog masks, go pond-dipping and enjoy some themed story-telling! Refreshments will be available – hurrah!
When: Sunday 15th March, 11am – 4pm
Where: Centre for Wildlife Gardening, SE15 4EE
Age: Families
Cost: Free
LittleBird's Top Tip: Inspired by the idea of pond dipping but can't make this event, check out the Nature Detectives pond dipping tips to be enjoyed at a pond near you!