What's On This Weekend? February 21st – 22nd
FUN & FANTASTIC THINGS TO DO WITH THE KIDS IN LONDON THIS WEEKEND
SATURDAY 21ST & SUNDAY 22ND FEBRUARY
THE MINI VAULTS UNDER WATERLOO STATION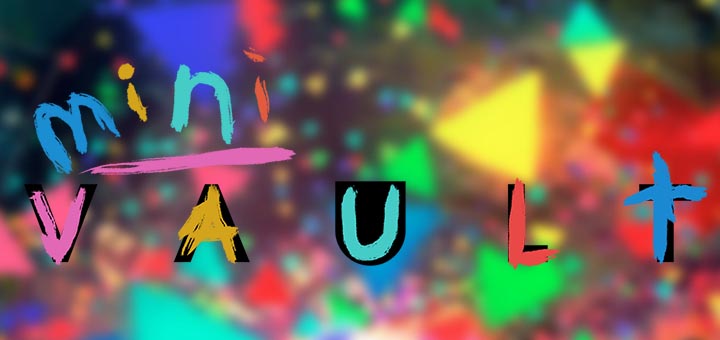 Head underground to the Mini VAULT Festival –  an explosion of family friendly activities​ in the secret tunnels under Waterloo.
Experience magical adventures with fantastic shows and free festivities. As well as theatre, circus and comedy, they'll be storytelling, facepainting, games, live music, mini shows and more! The magnificent ​maze ​of caves and caverns​ underground Waterloo station​ will be taken over by interactive installations, ​dancing lights, ​craft activities, a Kazoo Orchestra, Kansas Smitty's jazz band and even hula hooping! Download a full programme here.
When: Saturday 21st & Sunday 22nd February. 10am – 3pm
Where: Under Waterloo Station, (turn right from Lower Marsh onto Leake St, SE1 7NN)
Age: under 11s
Cost: Festival entry is free but shows require tickets with booking advised
LittleBird's Top Tip: After being underground for a few hours, some fresh air will be needed so head over to the Jubilee Gardens; a lovely green space in front of the spectacular London Eye with a great playground.
COSTUMED TOURS AT THE CHARLES DICKENS MUSEUM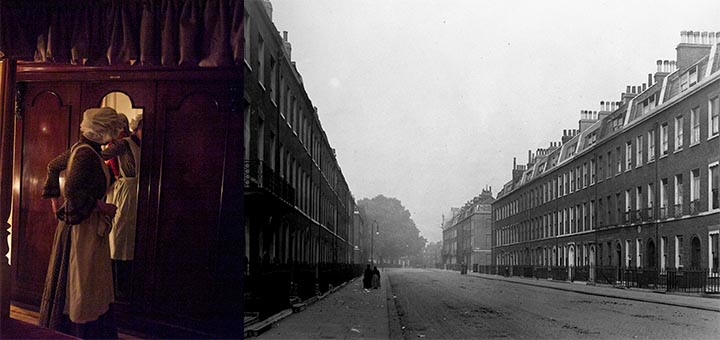 Step back in time to 1839 and just imagine …Dickens and his young family are preparing to leave for a journey to their 'home from home' – a relaxing holiday in Broadstairs.  But during their absence, the housemaid is up to no good.
Whilst they are enjoying the fresh Kentish air, she takes a break from her many duties and invites you to step through the original door of 48 Doughty Street and discover the secrets of the esteemed young writer Charles Dickens and his growing family.
Experience this costumed tour at Charles Dickens only surviving London residence. Learn about the man behind such literary greats at Oliver Twist, Great Expectations and of course, A Christmas Carol.
When: Saturday 21st February
Where: Charles Dickens Museum, WC1N 2LX
Age: Families
Cost: Adults £15, Children £8, Children under 6 go free.
LittleBird's Top Tip: There's a cafe at the museum but if you need some fresh air and the kids need a run around Russell Square is a short walk and also have a cafe too. It was designed and built in 1806 by Humphrey Repton for the 5th Duke of Bedford, whose statue still stands in the gardens today.
Make a day of it? If you do managed to venture to Russell Square and have any energy left, the British Museum is a short walk and well worth dipping into.
FOLLOW THE COLOURED BRICK ROAD AT THE ARTS DEPOT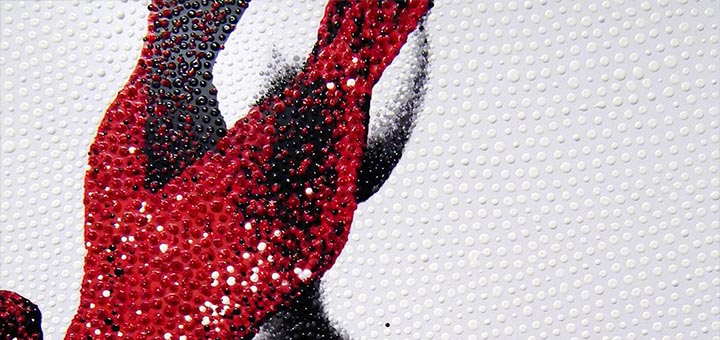 This Saturday, Follow the Coloured Brick Road to the Arts Depot for this exhibitions final day. Inspired by the classic film The Wizard of Oz,  Elisa Cantarelli creates stunning works of art, using a dotting technique applied to photographic images. There's free craft activities in the gallery for ages 3+.
When: Saturday 21st February
Where: Arts Depot, N12 0GA
Age: 3+
Cost: Free
LittleBird's Top Tip: There's a free soft play area and book corner in the cafe on level 2.
KIDS GO FREE AT THE SHARD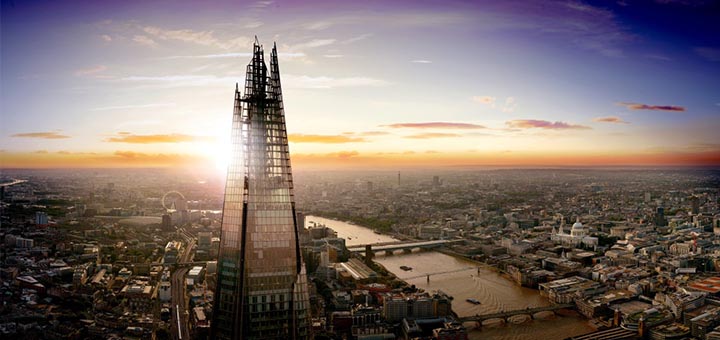 This Saturday and Sunday (and throughout half term) you can take the kids to the Shard for free – family fun awaits at 800ft!
You can take up to two kids per paying adult for free to The View from The Shard. Spectacular views over London for up to 40 miles on a good day are promised and the 360 degree views of London allows you to see the entire city at once.  You can take turns spotting iconic landmarks and enjoy listening to the interesting facts on the interactive Tell:scopes.
When: Saturday 21st & Sunday 22nd February
Where: The Shard, SE1 9SG
Age: Families
Cost: Adult tickets £24.95 with up two kids free per paying adult
CHINESE NEW YEAR FESTIVITIES IN CENTRAL LONDON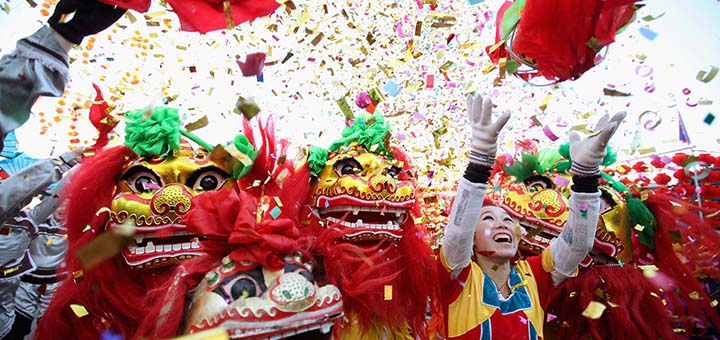 Welcome the Chinese New Year in 2015 this Sunday and celebrate the Year of the Sheep.
The event starts at 10am with a parade from Duncannon Street to Shaftesbury Avenue. There'll be floats, Chinese lion and dragon teams, free performances from noon with music, dance, acrobatics and martial arts.
Trafalgar Square's programme will kick off with the Chen Brothers Flying Lion Dance, plus a host of visiting artists from China. There will be fun activities across central London, including Charing Cross Road, Leicester Square and Chinatown. Download a full programme here.
When: Sunday 22nd February, main stage in Trafalgar Square from 10am – 6pm, parade at 10am starting from Duncannon St.
Where: The festivities take place in Trafalgar Square, Chinatown and Shaftesbury Avenue.
Age: Families
Cost: Free
CREATE AND MAKE: DESIGNING CLASSICS AT THE DESIGN MUSEUM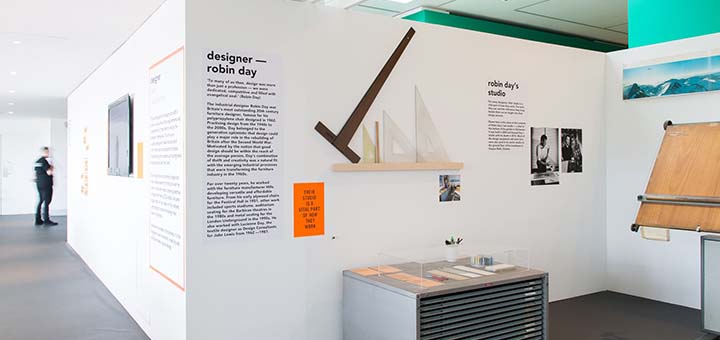 Inspired by the Collection Lab exhibition, drop in to between 1pm and 4pm and let the kids add their own twist to some of the museum's collection of design objects in this 2D illustrative workshop.
Go early and enjoy a snack in the lovely cafe with brightly coloured funky chairs and have a browse in gift shop showcasing an eclectic array of gifts.
When: Sunday 22nd February, 1pm – 4pm
Where: Design Museum, SE1 2YD
Age: 5 – 11
Cost: Free drop in with Museum entry; Adults £12.40, Kids £6.20
LittleBird's Top Tip: The Design Museum overlooks the river Thames so is the perfect place to enjoy a riverside walk – with cafes and bars and a few sculptures too; all you'll need is some nice weather!
LONDON'S BASKETBALL TEAM AT THE COPPER BOX ARENA, QUEEN ELIZABETH OLYMPIC PARK – UP TO 50% OFF WITH LITTLEBIRD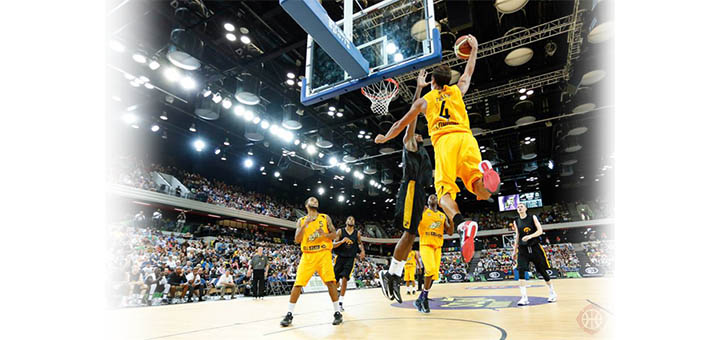 For an energised family day out head over to the Copper Box Arena this Sunday to see the amazing London Lions Basketball Team and better still, book through LittleBird and save up 50% off your tickets. Have a brilliant jumped up time watching the former BBL Cup-winning team play Surrey United or Glasgow Rocks.
When: Sunday 22nd February at 4pm
Where: Copper Box Arena, Queen Elizabeth Olympic Park, E20 3HB
Age: Families
Cost: Standard tickets are £17 or £34 for two – book through LittleBird for 41% off one ticket (£9.99) and 50% off two tickets (£16.99); promotion runs until 20th February
LittleBird's Top Tip: Arrive early and have a game of table tennis – there are indoor tables and you can borrow bats and balls.
Make a day of it: With so much to see and do surrounding the Copper Box Arena you're spoilt for choice; there's the Queen Elizabeth Olympic Park, Lee Valley VeloPark and Westfield Stratford City to name a few.
SUNDAYS IN FEBRUARY: BOARD GAMES AT THE MUSEUM OF BRANDS, ADVERTISING AND PACKAGING
Enjoy some vintage entertainment and play retro tabletop games for free in the Museum of Brands, Advertising and Packaging. Escape those winter blues with an afternoon of family fun, playing classic and vintage games including Connect 4, Jenga, Mastermind and various jigsaws. There are family trails for ages 4-8 or 9-13 as you venture  into the Museum's Time Tunnel and journey on a nostalgic trip through 150 years of consumer history from the Victorian era to present day including branded advertising, fashions, toys and games.
Enjoy the family trails and helping the kids find out;  Who invented the first vacuum cleaner? What were Starbursts called in the 1970s? Which famous brand has the slogan "Washes whiter"?  Then head to the cafe and enjoy their selection of retro sweets, snacks and hot drinks. Mine's a Bovril and a game of Connect 4.
When: Every Sunday throughout February
Where: Museum of Brands, Advertising and Packaging
Age: Families (with family trials aimed at 4 – 8 and 9 – 13)
Cost: A family ticket costs £20
LittleBird's Top Tip: If you're a National Trust member, you receive a 50% discount with your  membership card and if you're reading this What's On before the weekend –  kids go free Tuesday 17th – Friday 20th February – download your voucher here
PROPS BY PAULA REGO AT THE HOUSE OF ILLUSTRATION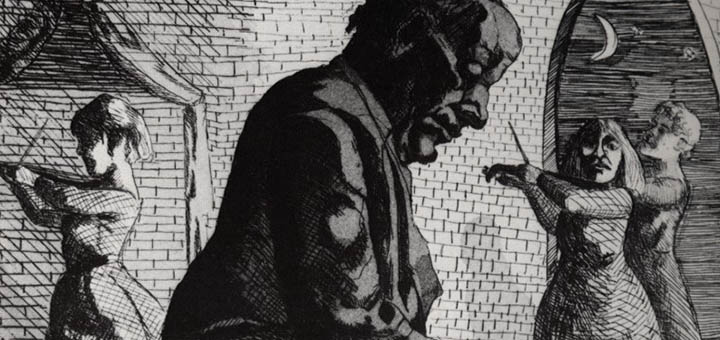 If you like whiling away with the weekend watching the fountains dance in One Granary Square,  visit the House of Illustration's free exhibition and discover Paula Rego's work as the props from her studio are showcased. An illustrator and consummate storyteller,  the renowned Paula Rego uses prints and drawings to bring her visions and stories to life.
If the family are feeling inspired, you can see the Paula Rego/Honoré Daumier: Scandal, Gossip and Other Stories exhibition too but you'll need to buy tickets to enter.
When: Saturday 21st & Sunday 22nd February (the exhibition runs until 20th March)
Where: The House of Illustration, N1C 4BN
Age: Families
Cost: Free, with a family ticket to the paid exhibition Paula Rego/Honoré Daumier: Scandal, Gossip and Other Stories £18
LittleBird's Top Tip: Head to Camley Street Natural Park – a beautiful urban nature reserve where you'll forget you are in the heart of the city!
BIG FISH LITTLE FISH FAMILY RAVE AT THE SOUTHBANK CENTRE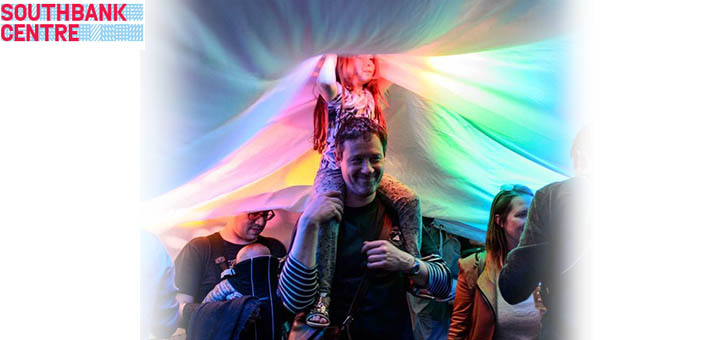 Enjoy Big Fish Little Fish's family rave this Sunday to mark the final day of the Southbank Centre's Imagine Festival.
With the promise of glow sticks and glitter cannons, this free family dancing event is a must. Wear fancy dress, dance under the lights, shake your glowstick, watch the bubbles, get over excited by the glitter cannons and hoist the kids on your shoulders for the giant parachute dance. Get creative in the Happy Monkey craft area; make a party accessory, decorate yourself with a transfer tattoo, colour in the giant mural or have a squeeze of playdough.
The Imagine Festival has been celebrating the wonderful world of Lewis Carroll's Alice in Wonderland, with 2015 being the 150th anniversary since it's publication. Check out the various Alice focused activities including Mad Hatters & Masks workshop, The Imaginarium of Alice, plus Alice's House of Cards and Flamingo Croquet.
When: Sunday 22nd February
Where: The Clore Ballroom, Southbank Centre, SE1 8XX
Age: 8 and under
Cost: Free
LittleBird's Top Tip: A selection of Southbank Centre restaurants have offers and events for children during the Festival this year. Kids under 10 eat free at Skylon, there's a free babyccino with every kids-size scone at Le Pain Quotidien and kids eat for free at Las Iguanas.