What's On This Weekend? 28th February – 1st March
FUN & FANTASTIC THINGS TO DO WITH THE KIDS IN LONDON THIS WEEKEND
SATURDAY 28TH FEBRAURY & SUNDAY1ST MARCH
HANDMADE WEEKEND AT DISCOVER CHILDREN'S STORY CENTRE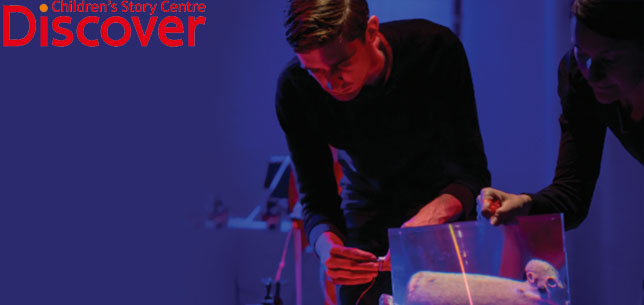 Artsadmin presents Handmade Weekend,  a weekend of activities and performances for children created by an exciting array of up and coming young artists from the UK, Belgium and Spain.
Experience Trail Tales and become part of a life-sized board game and create your own fairy tales. As you journey through a huge cardboard forest, watch out for The House of the Dwarf, Rapunzel's Tower and The Lost Mountain and on Saturday 28th February ONLY enjoy Tim Spooner's The Assembly of Animals (3+) and watch as a stage slowly expands and luminous liquids and magnetic animals appear and on Sunday 1st March ONLY become a human domino at 30N3 (8 – 12) with with choreographer and dancer Tuur Marinuus.
When: Saturday 28th February & Sunday 1st March
Where: Discover Children's Story Centre , E15 4QZ
Age: Varies depending on activity and show
Cost: Entrance to Discover £5 per person with a family ticket £18
LittleBird's Top Tip: There's lots to do at Discover including the Story Trail, Story Garden and of course the Oliver Jeffers Exhibition plus a great cafe and a lovely shop full of great pocket money toys.
TALKING STATUES IN LONDON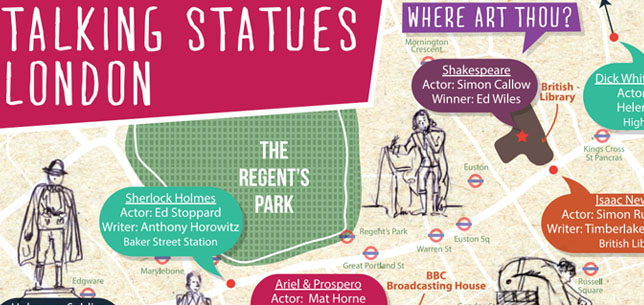 Did you know statues could talk? Well some can thanks to Sing London. If you're out and about in London this weekend you're bound to bump into one! Pass a Talking Statue, swipe your phone on a nearby tag and hey presto: your phone rings. And it's Queen Victoria on the line… or Peter Pan… or Abe Lincoln…. a mixture of drama and humour and a dash of technology breathes new life into the statues that surround us all. Download the map here and note, they're all over Manchester too!
Where: Various – see downloadable map
When: Make the day about these taking statues or simply find your nearest one, depending on where you are.
Age: Families
Cost: Free
LittleBird's Top Tip: If you're up for an adventure and creating your own trail, don't forget the Museum Mile – a brilliant way to enjoy the city's most extraordinary museums and galleries – most of which are free to enter.
FAMILY SATURDAYS AT THE BATTERSEA ARTS CENTRE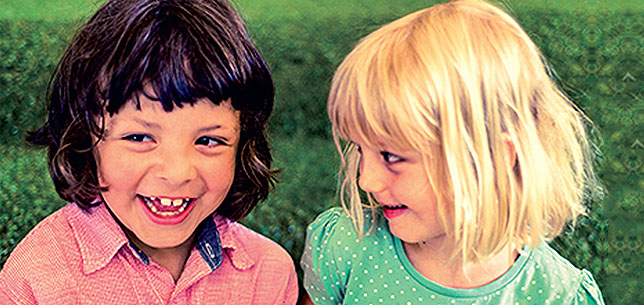 This Saturday families are invited to take over Battersea Arts Centre for a day of fun, food and free activities. There is something for everyone to get involved with and space for the whole family to chill out and relax.
Activities for the whole family take place between 10am – 3pm including face painting, music, toy and clothes swaps with storytelling for under 5s – 11am & 2pm. There's free entry to The Bees Knees indoor play area for the under 5s plus arts and crafts workshops. Let the kids explore special places within the old building and get creative and crafty, guided by an artist – the kids get to take home their own art pack too. Over 6s can take part in the workshops on their own so you can bring the weekend papers and relax in the café with a coffee.
When: Saturday 28th February, 10am – 3pm*
*Arts & crafts workshops take place at the following times for the following ages:
For ages 3-5: 11:30am – 12pm & 2:30pm – 3pm
For ages 6+: 11am – 12pm & 2 – 3pm
Where: Battersea Arts Centre, SW11 5TN
Age: 0 – 12s
Cost: Free
LittleBird's Top Tip: Can't make this Saturday?  Then pop the following dates in your diary for forthcoming Family Saturday's: 28th March, 25th April & 30th May.  
GEOMETRIC CITY AT THE COCKPIT THEATRE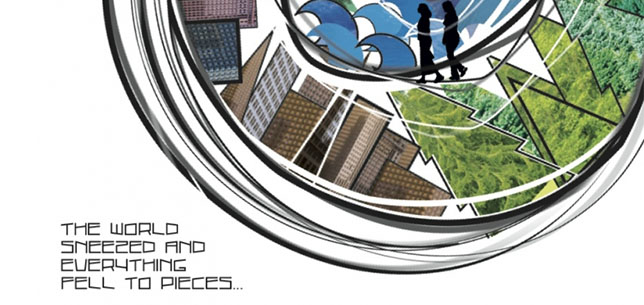 'The world sneezed and everything fell to pieces'
Head to The Cockpit this Saturday for Geometric City and immerse yourselves in this explosive tale of bravery and friendship featuring physical theatre, puppetry and vibrant characters.
Follow Bridget and Cindy as they explore the unknown in a theatrical adventure journeying through many locations which they quickly discover are inhabited by a range of creatures…only some of whom are friendly! Follow their journey in this exciting, mysterious and undiscovered place called Geometric City.
When: Saturday 28th February at 11am
Where: Cockpit Theatre, NW8 8EH
Age: 4+
Cost: Tickets £7 with a family ticket (4 tickets) £24
LittleBird's Top Tip: After you've enjoyed the show, head to Broadley Street Gardens  –   beautiful gardens with a fun slide and a wonderful bridge perfect for a re-telling of Three Billy's Goats Gruff. On the way, grab snacks and great coffee from The Cali Cafe on 39 Church Street, London, NW8 8ES –  a favourite with The Cockpit staff!
HOP ON HOP OFF A CRUISE DOWN THE THAMES & ENJOY FREE ART GALLERIES ALONG THE WAY – 50% OFF WITH LITTLEBIRD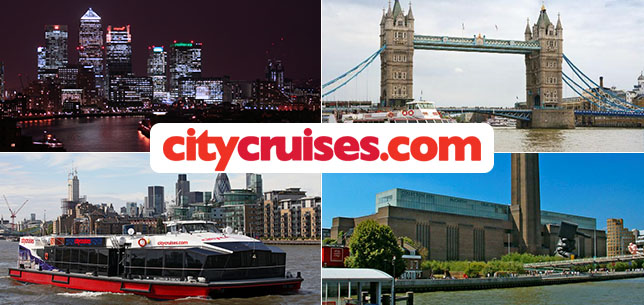 What better way to see London than a cruise on the Thames – and with LittleBird you can save 50% off! Enjoy the city landscape from this unique perspective as you cruise by Houses of Parliament, St Pauls Cathedral and  Shakespeare's Globe Theatre.  Hop on and hop off and enjoy Ooo Mmm at Tate Modern's Open Studio or jump off at Greenwich and visit the Maritime Museum's Explore Saturday's – both galleries and museums are free.
When: anytime this weekend
Where: Vouchers can be redeemed at Westminster, Tower or Greenwich piers with the first boat is at 10.15am (Westminster Pier) and the last boat is at 5.50pm (Westminster Pier).
Age: Families
Cost: Adults £9 (only with LittleBird) and Children £4.50 (only with LittleBird). Under 5s go free.
LittleBird's Top Tip: If you can't enjoy the cruise this weekend, your LittleBird voucher is valid until 22nd May so you can use it throughout the Easter Holidays – might well be worth stocking up on a few!
POP UP PERFORMANCE AT THE V&A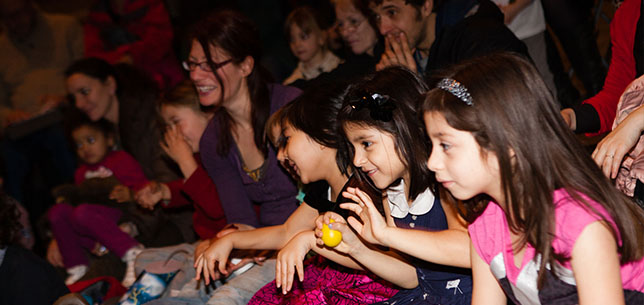 If you need an excuse to visit the V & A – let this be it! Enter the world of Beatrix Potter and enjoy a new puppet show by No Nonsense theatre; Peter Rabbit and Friends. Enjoy this free pop up performance showing at specific times throughout the day  – you can catch it before, during or after lunch.
The kids can enjoy backpacks designed for all ages plus an array of family trails including one designed by the fabulous Jacqueline Wilson, download it here
When: Saturday 28th February at 11am, 1pm & 3pm
Where: V & A ( Paintings Galleries, room 87), SW7 2RL
Age: Especially for early years
Cost: Free
LittleBird Top Tip: The main Café is great for children, with a wide range of food for all tastes,  with main meals half-price for children under 10.
Make a day of it? Once you're here, if you've got the stammer, the Science Museum, The Natural History Museum and Hyde Park are all a stones throw away!
STORYTELLING TO CELEBRATE WORLD BOOK DAY AT LAUDERDALE HOUSE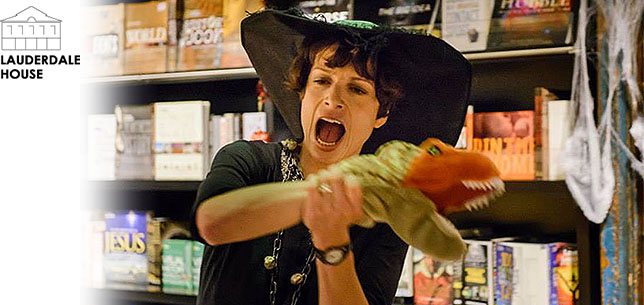 Celebrate World Book Day at Lauderdale House this Saturday. Join in with magical and engaging storyteller, Vanessa Woolf, while she weaves you into a world of lively, funny and colourful folktales from many cultures and countries. Props, singing and acting galore are promised.
If storytelling makes you and the kids hungry, head to the cafe after and recharge your batteries while you enjoy the views of Waterlow Park. Then of course head into the park – ponds, tree lined walkways, tennis courts and a natural play area for younger children await!
When: Saturday 28th February at 10am and 11.30am
Where: Lauderdale House, N6 5HG
Age: 2 to 7
Cost: £4.50
LittleBird's Top Tip: Highgate Cemetery isn't far and worth a visit – beautiful architecture and a host of famous residents. Head to the East Cemetery to visit Karl Marx's and George Elliot's grave. There is an entrance fee though: £4.50 for adults, children are free.
SUNDAY OPEN HOUSE AT THE RAGGED SCHOOL MUSEUM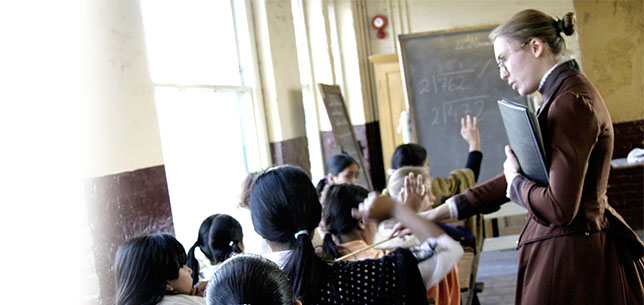 Are you brave enough to experience a lesson with the Ragged School's terrifying Victorian teacher as she puts you and the kids through your paces in our reconstructed Victorian Classroom?
The Ragged School invite you, if you dare,  to step through their doors and explore the history of the East End. The Victorian Classroom has been recreated in one of Dr Barnardo's original classrooms, restored as it was in the 1870s when he set up his free school for poor children in the East End of London.
The classroom is equipped with authentic and well-used school desks, slate writing boards and chalks, blackboards and easels and even dunce hats.So brush up on your tables and spellings and beware anyone who's left handed – this was not tolerated in 1870! You have been warned….
When: Sunday 1st March, 2pm – 5pm
Where: Ragged School Museum, E3 4RR
Age: Families
Cost: Free
LittleBird Top Tip: The classroom capacity is limited to 34 people per session, so booking is advised: 020 8980 6405
SUNDAY SOCIAL: CAVE PAINTING AT THE PUMPHOUSE GALLERY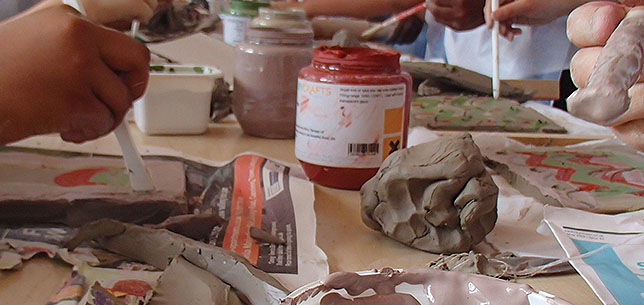 In the centre of Battersea Park you'll find the Pumphouse Gallery  – a gallery that looks to explore the different ways art can be made, experienced and interpreted and this coming Sunday's workshop does exactly that. Cave paintings, found on walls and ceilings, have traditionally been considered as the prehistoric way of communicating and creating records. In the Pump House Gallery's family workshop, you and the kids will get the chance to join artist Amy Hughes and explore making 'cave paintings'. Create a scene hidden in a cave-like box to be discovered by future generations to learn about who we are today.
Alongside the workshop, at 11.15am and 2pm there will be a free family tour of the exhibition exploring patterns and colour through the artwork by artists Andy Harper and Caroline Achaintre.
When: Sunday 1st March, 11.30am – 3.30pm
Where: The Pumphouse Gallery, SW11 4NJ
Age: Families
Cost: Free
LittleBird's Top Tip: Situated in the historic Battersea Park, there's a playground for the younger ones and an adventure playground aimed at 5 – 16 year olds, a cafe and of course Battersea Park Zoo – look out for LittleBird savings at the Zoo; don't forget to sign up if you're not already!
BETWEEN THE NOTES: SUNDAY FAMILY WORKSHOP AT RICH MIX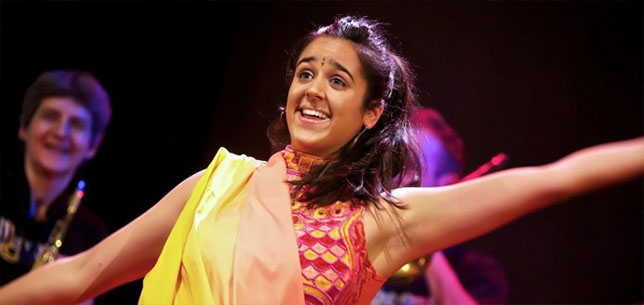 Get kids connecting to the arts and head to Rich Mix, Shoreditch's cinema and arts centre, this Sunday. Part of the Between the notes festival, there's something for every interest from beat-boxing to bollywood dancing and rice painting. Throughout the day there is the chance to make an origami bird, paint a bird, join a bollywood dance and a poetry workshop plus enjoy dance and music free performances – events run at specific times throughout the day, check timings here.
When: Sunday 1st March, 11am – 3pm
Where: Rich Mix, E1 6LA
Age: Families
Cost: Free
LittleBird Top Tip: A hop and a skip from Brick Lane, why not enjoy a nutella bagel from Beigel Bake or treat to the kids to a cereal cocktail at the Cereal Killer Cafe – mine's a Shooty Shooty Bang Bang!