What's On This Weekend? 17 -18 January
Here are our top picks for this weekend
SATURDAY 17th & SUNDAY 18TH  JANUARY, 2015
CIRCUS RONALDO: AMORTALE BELGIUM'S CIRCUS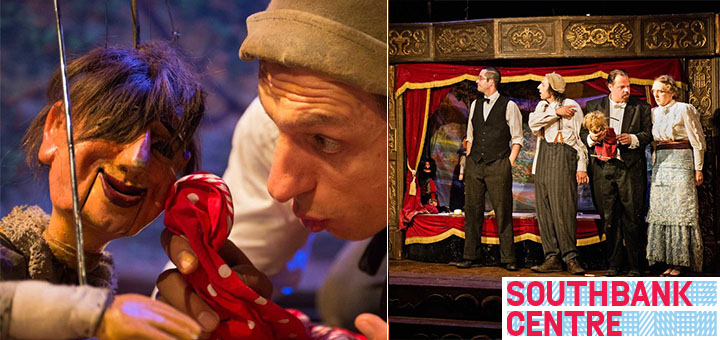 A London premiere, Belgium's much-loved Circus Ronaldo is a night at the circus like no other. Harking back to the days of travelling fairground theatre, a warm-hearted Felliniesque world of uncomplicated popular entertainment Amortale is Adam and Eve's love story, or would be if other people didn't keep getting in the way. Performed on the Ronaldo's antique and distinctly wobbly stage, it mixes tragedy and clowning, opera, circus, marionettes, and a touch of arson. Bathe in its old-world charm, skill and humour.
Arriving early? Why not head over to the Hayward Gallery project space and visit End User, part of the Web We Want Festival – it's Free. Bringing together a group of contemporary international artists who take a critical approach to the complexities of the internet, see how their artworks examine how the web alters social relations and raises questions about identity, privacy, and the ownership of information.
Interested but can't do it this weekend, the festival runs until 8th February.
When: 16th – 18th January, 7.30pm on Friday & Saturday, 5pm Sunday
Where: Queen Elizabeth Hall
Age: 8+
Cost: Free
LittleBird top tip: Book to see Circus Ronaldo on Saturday and you're invited to a post-show talk, free to same-day ticket holder.
AFROS GROOVES WORKSHOP AT RICH MIX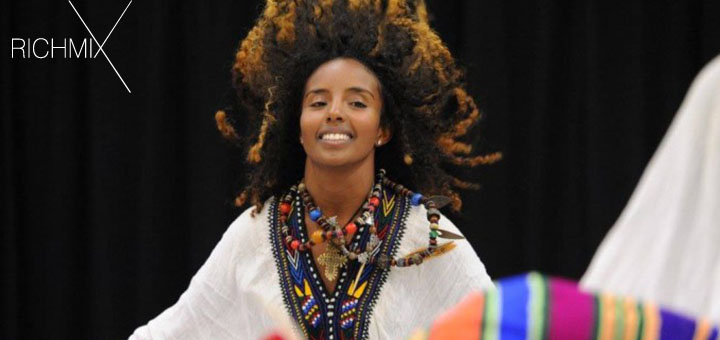 Be inspired and revitalised this New Year and join this Afros Grooves workshop. Contemporary African dance movements in a fun, relaxed, educational and friendly environment – join the fun! Guest artist for these workshops is Yenenesh Nigusse. Inspired movements are influenced by her homeland Ethiopia and are perfected through ongoing study of various styles from Ghana, Kenya, Guinea and also Latin, Hip Hop, Dancehall and Jazz.
Rich Mix is family friendly equipped with full pram access, baby change facilities, lifts to all floors plus a relaxing mezzanine perfect for family lunches, and a cafe on site.
When: Sunday 18th January
Where: Rich Mix
Age: Families
Cost: Family of four £10
LittleBird Top Tip: Can't make this date but love the idea, then never fear – Numbi workshops will take place 3rd Sundays facilitated by Numbi resident artists: 18th Jan, 15th Feb , 19th Apr, 17th May, 21st Jun and 19th Jul from 10am to 2pm at Rich Mix.
WICKED WIZARDS AT DISCOVER CHILDREN'S STORY CENTRE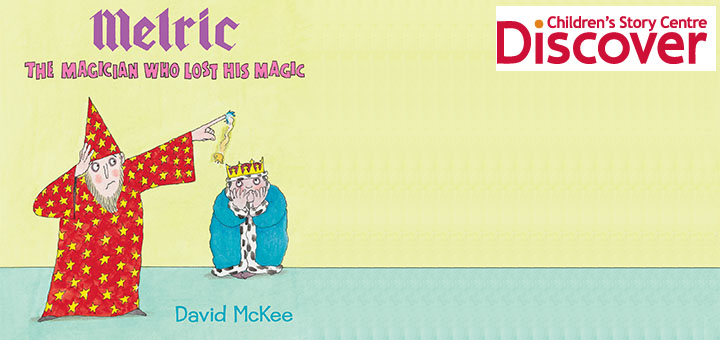 Watch out, wizards about! There's magical mayhem at Discover  this weekend as the wizards are taking over the world! Grab your wand, make yourself a Wizard's hat and join our wizard stories.
There's lots of things to do and discover including a story trail, a story garden and of course the wonderful Oliver Jeffers exhibition.
LittleBird's Top Tip:  Just arrived and need a sit down before the fun begins? Enjoy a coffee at Discover's cafe and let the kids bring their Christmas money along as the shop is packed full of brilliant pocket money toys plus there is a range of fantastic bestselling picture book classics you could pick up or simply browse  for some World Book Day dressing up inspiration.
When: Saturday 17th & Sunday 18th January, all day
Where: Discover Children's Story Centre
Age: Families
Cost: £5 entrance for adults and children
WEEK END BOARDERS AT WESTWAY SPORTS CENTRE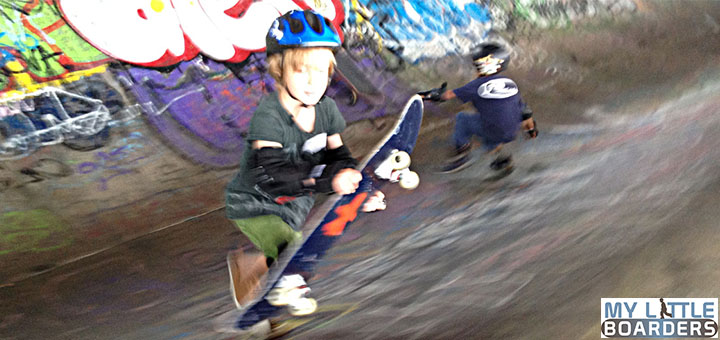 Whether the kids got their first skateboard this Christmas or their third – Week end boarders at Westway Sports Centre offers a safe environment with each one hour session promising to  teach basic position, manoeuver, turning as well experiencing riding the ramps..dudes and dudettes!
Weekend Boarders aim to teach kids the basics of skateboarding as well as learning techniques that  can be used in the street or park and on basic ramps close to a skate park environment. All equipment is provided including elbow, knee and wrist pads plus helmets. With a selection of sessions suitable for all levels plus Mini Boarders for 4 – 5 year olds.
LittleBird Top Tip: Need inspiration for birthday parties this year – they do skateboarding parties too!
When: Every Saturday – term time
Where: Westway Sports Centre
Age: Mini Boarders (4 -5 year olds), Midi Boarders – Beginners, Maxi INtermeadiate / advanced
Cost: Starts at £17.50 for Mini boarders (1 hour session)
SMALL STORIES: AT HOME IN A DOLL'S HOUSE AT V & A MUSEUM OF CHILDHOOD
Reading The Borrowers to the children or maybe the book is firm favourite already. Small Stories: At Home in a Doll's House  lets you enter a miniature world  revealing fascinating stories as you're taken on a journey through the history of the home, everyday lives and changing family relationships. The small stories of 12 dolls' houses from the past 300 years will be brought to life by the characters that live or work there. With 1,800 miniature objects including armchairs, four-poster beds, knives and forks, pets and pianos. Plus 107 dolls who all need a place to live.
Don't miss Dream House – a new art installation featuring 20 contemporary designers from different backgrounds  making miniature rooms.  The designers have been asked to think about their own desirable rooms – aspirational, fantastical, whimsical, technological, practical or historical – the results are fantastical.
LittleBird Top Tip: Free drop in activities run every day including arts and crafts, tours, trails and storytelling. All activities are free, drop-in and suitable for children aged 3 – 12.  
When: until 6th September
Where: V & A Museum of Childhood
Age: Families
Cost: Free
LEMON ARTLAB CAVE PAINTING WORKSHOPS AT HACKNEY CITY FARM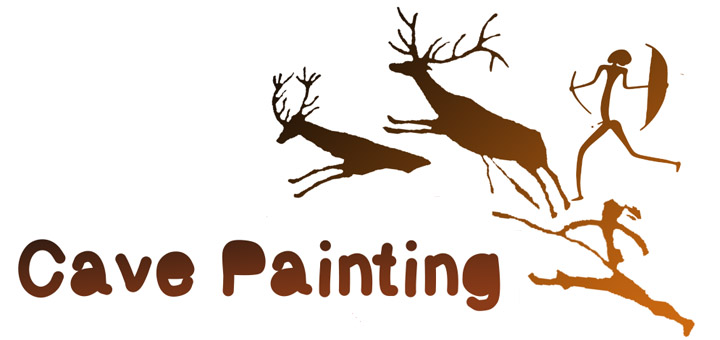 Let the kids learn how to be a prehistoric artist at the Lemon ArtLab's Cave Painting workshop this Saturday. The kids will fetch their own brushes from the garden and create paint by mixing different natural materials. Once ready, they get to go inside a real size cave to paint the world around them (bisons, hunting scenes, animals…). While the paintings dry, they can try their hands at modelling clay figurines or they may prefer to carve some hunting tools! After a long looong day being a prehistoric child, they get to go back inside the cave for a snack chat about the things they've learnt and listen to instruments being played.
When: Saturday 17th January, 11am – 12.30pm
Where: Run by Lemon ArtLab, the workshops take place at Hackney City Farm
Age: 4 – 11
Cost: £10, siblings half price
TOWER BRIDGE GLASS FLOOR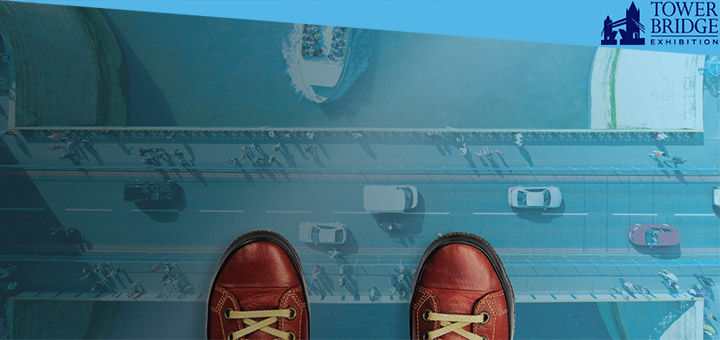 View London life through a glass floor, from a unique viewpoint 42 metres above the River Thames on the Tower Bridge high-level walkways.  The glass floor measures 11 metres long and 1.8 metres wide. You can plan your visit in advance for the magic of the bridge lifting below your feet – check times here. Discover the inner workings of the most famous bridge in the world with the Bridge's illustrious engineering tours and view the original machinery in the Victorian Engine Rooms. The Tower Bridge Exhibition tells the history of the bridge and why it came into existence through animations and digital displays.
When: Open every day 9.30am – 5pm
Where: Tower Bridge Exhibition
Age: Families
Cost: Adults £9, children £3.90
WINTER SUN AT KINGS CROSS GRANARY SQUARE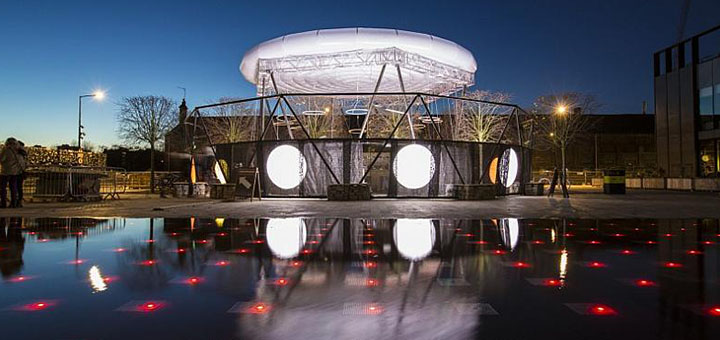 Winter Sun is a 'hearth'-like artwork inspired by our need for light in the darkness of winter. Winter Sun offers a place to gather together in a temporary structure of ever-changing light. The endlessly dimming and brightening social space is encircled by twelve glowing 'suns' emulating natural light. Some suns approximate daylight, others continuously simulate daybreak, and those in darkened corridors – like moons – are illuminated using recorded light from around the structure projected back into the space.
Granary Square is a superb place to hang out with the kids – there are lots of places to eat and drink, grab an ice cream or coffee, if the sun is out, enjoy taking a moment sitting on the canal steps and let the kids splash around in the 1,000 strong fountain feature.
When: The Winter Sun installation runs until 31st January, Friday to Saturday, 10am – 12pm, Sunday 11am – 4pm and Monday to Thursday, 10am – 11pm
Where: Kings Cross Granary Square
Age: Families
Cost: Free
HELP ME WRITE A SONG ABOUT SOMETHING THAT IS IMPORTANT TO YOU AT TATE BRITAIN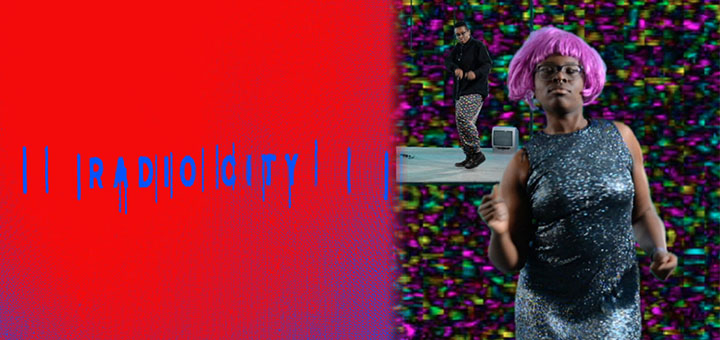 Radio City is a special season of participatory radio, sound art, performance and broadcast at Tate Britain. This weekend Help me write a song about something that is important to you sees Radio City become a music lab, drop-in to contribute to generating materials for new songs that will be performed and broadcast by artist Evan Ifekoya. You are cordially invited to drop-in, take part and listen!
While you're here, step into Open Studio en famille to explore and play with colour, shape and form on a large scale. You can view a film, compose with shape and colour, and throw some shapes of your own. Open every weekend, 11.00–13.00 and 14.00–16.00
When: Saturday 17th & Sunday 18th January, 10am – 6pm
Where: Tate Britain
Age: Families
Cost: Free
THE WORLD IN WINTER AT KEATS HOUSE
Whether it's snowy outside or not, enjoy family friendly activities at Keats House this Saturday for their winter theme family day. Activities will focus on words and pictures inspired by the winter landscape.  Let the kids design their own snowflakes and frost patterns, and shiver at stories from toboggan accidents to polar expeditions.
LittleBird Top Tip: Enjoy a morning spent in Hampstead Heath – The Heath itself is a great place to play but if playgrounds are requested they are here in abundance. There are a total of eight, including the award-winning Parliament Hill Playground.
When: Saturday 17th January, 1pm – 4pm
Where: Keats House, and the Nightingale Room, Ten Keats Grove (next door to Keats House).
Age: Families
Cost: Free, drop in