What's On This Weekend? 10 – 11 January
Its the New Year! and although the Christmas festivities have died down, there are still plenty of fun and fantastic things to do with the kids in January!
Here are our top picks for this weekend – SATURDAY 10th & SUNDAY 11TH  JANUARY, 2015
WINTER LIGHTS FESTIVAL AT CANARY WHARF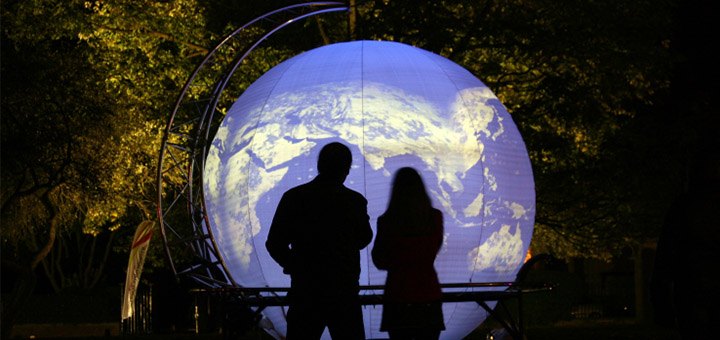 Canary Wharf lights up this weekend  with stunning installations as part of the Winter Lights Festival and you are invited to explore a weekend of family-friendly interactive activities and experiences created to brighten up your winter. These unusual light displays are free to enjoy and are sure to delight and dazzle – see your face light up in live animations drifting around a 4m high large globe, interact with an animated talking book that hosts over 1,000 stories: answer its questions or suggest storylines, enjoy water light graffiti and watch high tech circus entertainment for the dark!
If you can't make this weekend, there is lots to explore throughout January; witness infinity pools, change the colour and sequence of illuminated lily pads with your mobile as you walk by, become a virtual ice angel,  keep warm by finding the heated bench or watch in wonderment as sparks of light fly into the sky or pink fog omits from a bridge.  Running throughout January, find out more and download the Festival brochure here
When: 9th – 11th January
Where: Canary Wharf
Age: Families
Cost: Free
ANCIENT EGYPTIAN JOURNEY TO THE AFTERLIFE AT THE BRITISH MUSEUM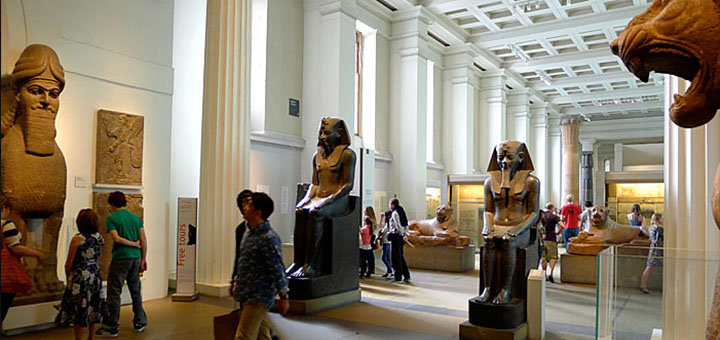 The British Museum is always an inspiring place to visit and the famed Egyptian galleries can be enjoyed and discovered again and again. With this free family drop in in the Samsung Gallery,  the kids can use mobile devices (they'll be happy then!) to explore the Egyptians and learn more about preparing for the afterlife. Can they collect everything they'll need for the perfect afterlife? Drop in and find out.
LittleBird's Top Tip:  Gallery Café at the British Museum lets kids eat for free.  You get a free child's meal when you buy an adult main meal.
When: Saturday 10th January, 11am – 4pm
Where: British Museum
Age: 7+
Cost: Free (note a  form of photo ID is required as deposit for this activity)
LABOUR OF LOVE AT THE QUEEN ELIZABETH'S OLYMPIC PARK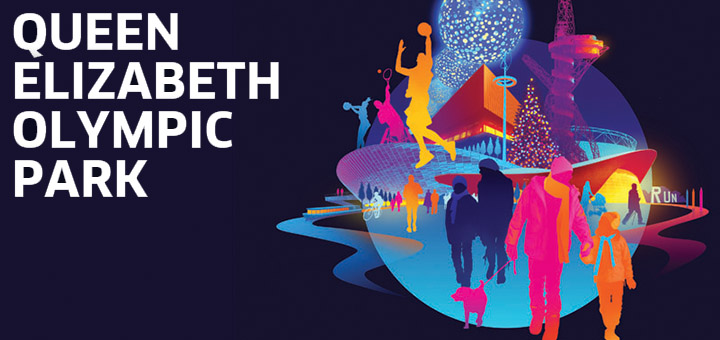 Green space and fresh air a necessity and thinking of visiting the Queen Elizabeth Olympic Park? While you're there, visit the Poetry Potting Shed every Thursday, Friday and Saturday from 11am – 4pm until the 17th January and meet resident artist Caroline Jupp and let your stories shape her park artwork in Labour of Love.  Caroline is inviting park visitors to talk about how their lives have been transformed by different types of work, from household chores as a child, to your first job, your current career or 9 to 5, to caring for others and your dream job.
With material gathered from your conversations, Caroline will create a series of artworks for the park inspired by the word CV, meaning 'course of one's life'. Labour of Love will also chart the way employment and industry has shaped the east end of London over the past decades and hints at what employment may look like in the future.
LittleBird's Top Tip: Discover the different highlights this amazing park has to offer and explore through downloadable trails including an art trail and  a London 2012  trail –  for more information, click here
When: until 17th  January
Where: Queen Elizabeth's Olympic Park
Age: Families
Cost: Free
SUNDAYS IN JANUARY & FEBRUARY: BOARD GAMES AT THE MUSEUM OF BRANDS, ADVERTISING AND PACKAGING
Enjoy some vintage entertainment and play retro table top games for free in the Museum of Brands, Advertising and Packaging. Escape those winter blues with an afternoon of family fun, playing classic and vintage games including Connect 4, Jenga, Mastermind and various jigsaws. There are family trails for ages 4-8 or 9-13 as you venture  into the Museum's Time Tunnel and journey on a nostalgic trip through 150 years of consumer history from the Victorian era to present day including branded advertising, fashions, toys and games.
Enjoy the family trails and helping the kids find out;  Who invented the first vacuum cleaner? What were Starbursts called in the 1970s? Which famous brand has the slogan "Washes whiter"?  Then head to the cafe and enjoy their selection of retro sweets, snacks and hot drinks. Mine's a Bovril and a game of Connect 4.
When: Every Sunday throughout January and February
Where: Museum of Brands, Advertising and Packaging
Age: Families (with family trails aimed at 4 – 8 and 9 – 13)
Cost: A family ticket costs £20
LittleBird's Top Tip: If you're a National Trust member, you receive a 50% discount with your  membership card
THE LONDON BOAT SHOW AT EXCEL LONDON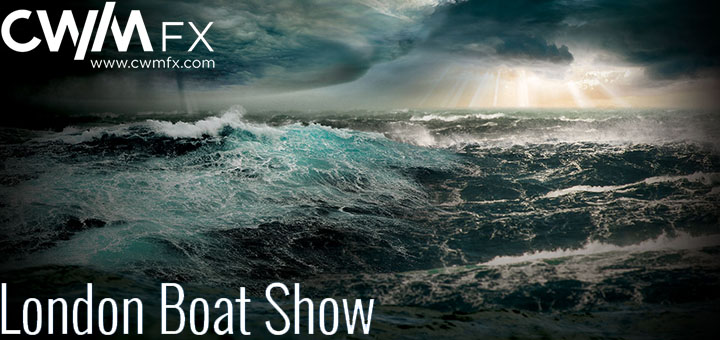 Looking for New Year inspiration and adventure? Head over the Excel London and begin your own journey of nautical discovery at the 2015 CWM FX London Boat Show. Immerse yourself and the family in the elements and explore a world of boating, the very latest in technology and show-stopping experiences that really capture the imagination.
With an enormous array of activities the indoor Watersports Pool  is probably going to be at the top of any kids list, offering free taster sessions including canoeing and kayaking. Although taster sessions are free,  you must book so head over to the Rockley Booking Point and sign up for these 20 minute sessions.  Booked on a first come, first served basis,  head over the stand D020 and book with Rockley Watersports as soon as you arrive or the kids may never forgive you!
There's also a 4D Experience to challenge your senses. Walk through the heat of the tropics,  the cold icy blow of the Arctic and the beauty of the Northern Lights plus control the weather as you enter the show and use your body to control the rain. Virtual rain – that's what we like!
When: 9th – 18th January, 10am – 6pm (Thursday's til 8pm)
Where: Excel London
Age: Families
Cost: Adults £20, gate price £25, Kids go free with paying adult (max 2 per adult), Family ticket £30 (2 adults, 4 children)
LittleBird's Top Tip: Go after 3pm and tickets are £10
BFI'S SOUTHBANK'S MEDIATHEQUE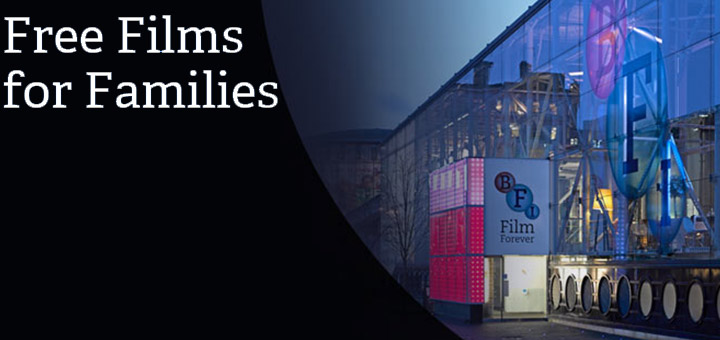 Enjoy a day wandering along the Southbank and then put your feet up in the BFI Southbank Mediatheque and be entertained with Free Films for Families! In their amazing Mediatheque you can sit down in front of a viewing screen and call up many weird and wonderful titles which have been digitised from their archive. You can watch anything from full length feature films to old cinema adverts, TV children's programmes and documentaries… great fun for young and old alike!
When: Tues – Fri 12pm – 8pm, Sat & Sun 12.30pm – 8pm
Where: BFI, The Southbank
Age: families
Cost: Free but you're advised to book in advance: 020 7815 1346
MUSEUM MILE, START AT THE BRITISH MUSEUM AND FINISH AT THE WELCOME COLLECTION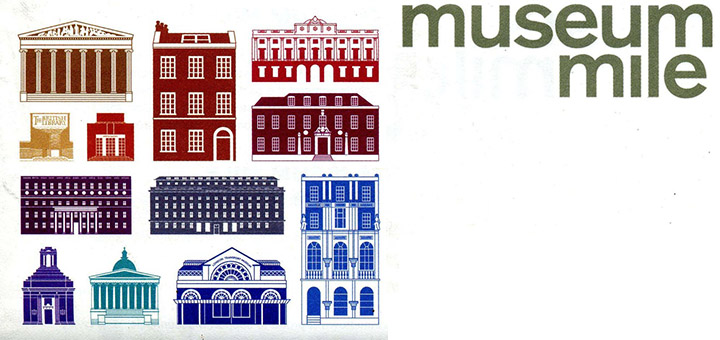 A walk along Museum Mile provides a fascinating insight into London, past and present. From King's Cross to the River Thames, you'll discover 13 of the city's most extraordinary museums and galleries. Download this printable leaflet and dip in and out, depending on the weather, set yourselves a family goal to visit them all in a day or add to your  New Years Resolution and vow to visit one every month – they are all free to enjoy, explore and discover.
When: Anytime
Where: Starts at the British Museum
Age: Families
Cost: Free
COCOON – THE NATURAL HISTORY MUSEUM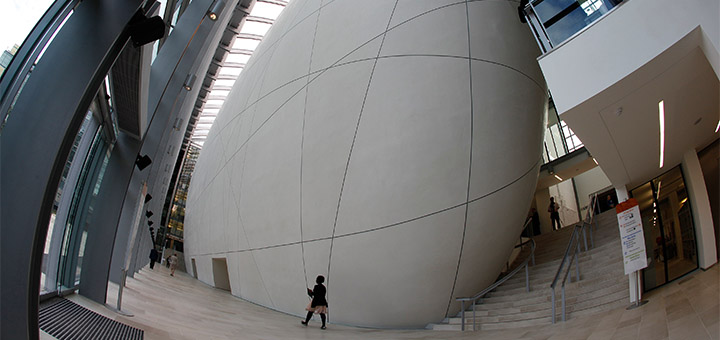 Head to The National History Museum and interact with the science of nature like never before! Take a self-guided tour and witness real insect & plant specimens, incredible displays and animated interactive activities. Meet science guides, witness huge installations & displays and interact with hands on activities.
Don't forget to pick up your free NaturePlus card at the Darwin Centre welcome area. Use it to collect highlights at Cocoon exhibits where you see scanners, and explore these later online.
You can also discover and investigate, explore and gets hands on through a variety of FREE activities and shows in the Museum.  And if the kids need to run free after your Cocoon visit, visit the Wildlife Garden  – enter via the Darwin centre in the Orange Zone
When: Sunday to Monday
Where: The Natural History Museum
Age: Families
Cost: Free
THE CRYSTAL AT VICTORIA ROYAL DOCKS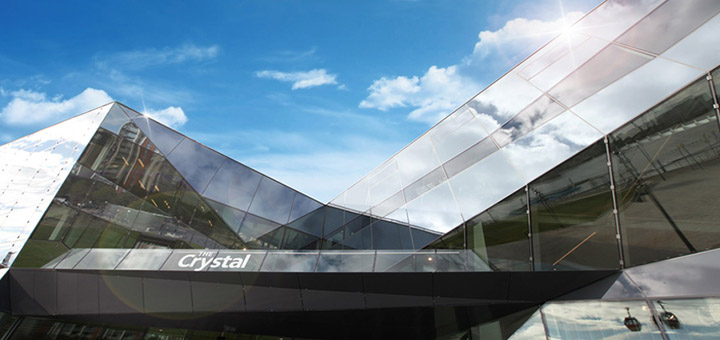 A unique exhibition at the heart of The Crystal showcasing global trends and challenges and including existing technological solutions to build environmentally sustainable, livable and prosperous cities. Across ten zones, the exhibition encourages us to change the way we all think about our cities, now and for future generations.
 Through interactive exhibits, films, and animations you can explore a range of issues including city trends, urban planning, smart buildings, safety and security, energy, water, healthy life, environment, and mobility. Case studies from cities around the world share innovative ideas. The 'Future Life' theatre invites us to imagine how cities might look in 2050.
You can arrive or leave via the Emirates Royal Docks cable car.
When: Tuesday to Sunday
Where: Victoria Royal Docks
Age: Families
Cost: Adults £8. Includes two weeks entry from date of purchase, a free copy of the Crystal book 'Our Urban Future' and 10% discount at the shop and cafe on day of purchase. Children are free
LONDON'S FARMERS MARKETS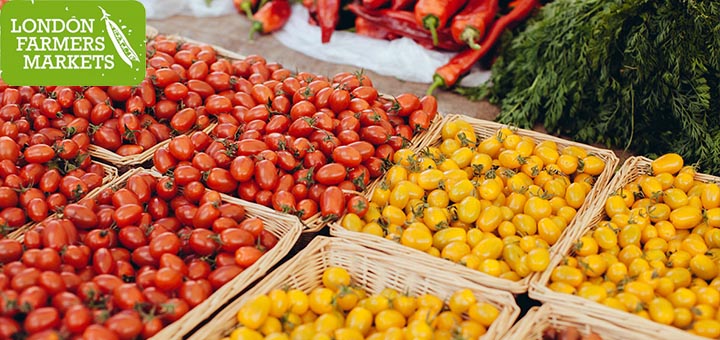 What better way to enjoy the weekend than foraging and cooking your own family feast together. Ok, not quite foraging per se but surely the next best thing – find a Farmers Market near you and create a wintery menu together. Collaborate on your favourite dishes, shop together, cook together and eat together – and if you need some inspiration – enjoy Riverford's Seasonal Winter recipes booklet ; yummy!
When: Check the Farmers Market website for a market near you
Where: See above
Age: Families
Cost: Depends on your shopping list!