Harry Potter Sweetie Stocking Fillers – Chocolate Frogs and Bertie Bott's Beans
Over the past year my daughter now 9 has discovered Harry Potter. It is one of those fabulous series of books and films that has really captured her imagination and also mine.
So when I stumbled upon the fantastic shop I was really excited. Yes I am that sad! This shop is literally a treasure trove of pressies for all Potter fanatics.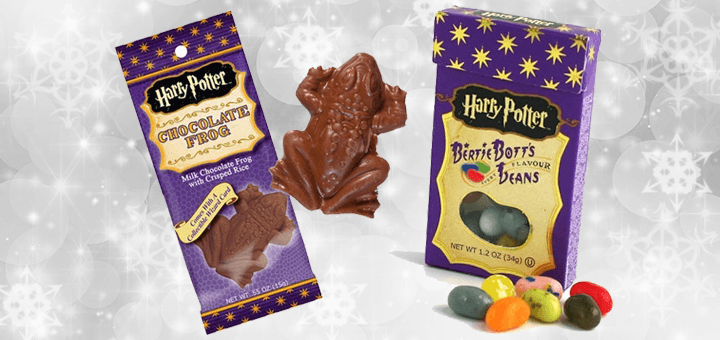 But the bits I like most are the sweeties, there are Chocolate Frogs, The kids will be eating Potter history, which come with collectible Wizard Cards – authentic huh! Equally fabulously fun are Bertie Bott's Beans , which come in every flavour you can imagine and some you'd rather not! From lemon, blueberry and cinnamon to earwax, rotten egg and vomit.
To buy these either pop down to the shop in Kings Cross Station or Head over to the website. Alternatively you can buy the Frogs and Bertie Bott Beans in Cyber Candy individually.
Enjoy!