Something Silly for the Weekend… Diet Coke and Mentos Blast
We've teamed up with our fabulous friends at Sharky & George to bring you a weekly dose of silliness!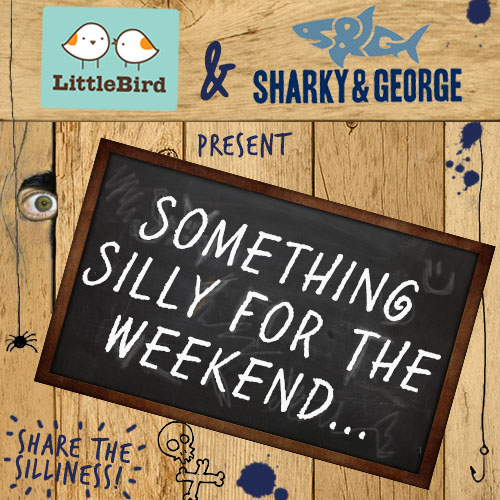 For this week's silliness, you will DEFINITELY need to be outside with some adult help as well.
You will need:
1 big bottle of DIET Coke
1 packet of Mentos mints
1 paper clip & some bluetac
1 sharp skewer
-Remove the lid of the coke bottle and carefully make a hole in the middle of it
with the skewer.
-Take 4 Mentos and carefully make a hole through each of them with the
skewer avoiding sticking the skewer through your finger.
-Unfold the paper clip so that it is straight with a bend at the top.
-Post the straight bit through the hole in the lid of the bottle.
-Then thread the 4 Mentos onto the straight bit of the clip with a bit of bluetac
as a stopper
-Very carefully screw the lid back on, making sure no mints fall off the paper
clip.
-When you're ready (and OUTSIDE), pull the paper clip sharply upwards, so
that the mints fall off into the coke and a powerful jet squirts out of the small
hole in the lid.
Try different methods, a simpler version is just to open the lid and chuck the
mints into the bottle, but the jet is not nearly as powerful.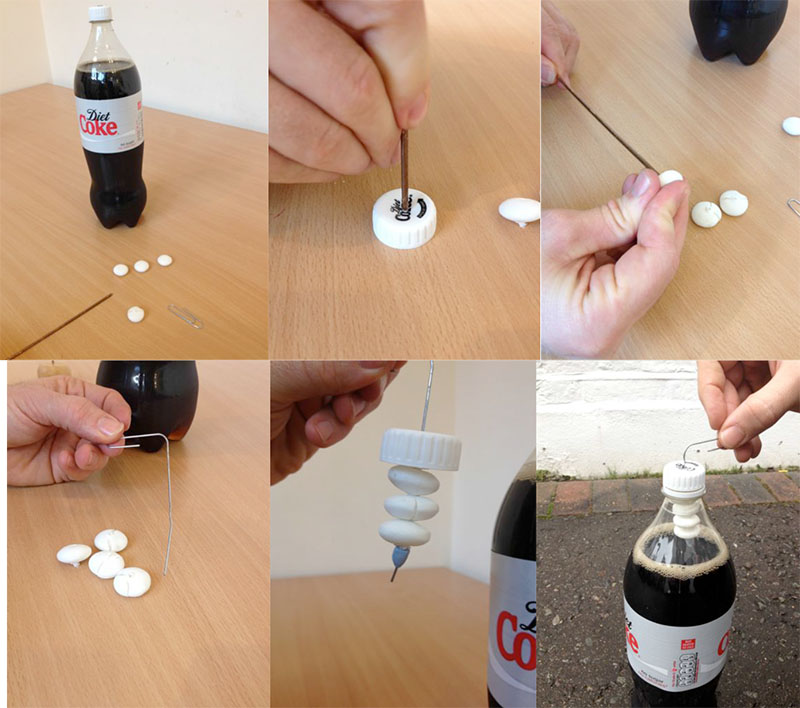 Here's a video to inspire you:
http://www.youtube.com/watch?v=hKoB0MHVBvM
Tune in next week for one eggcelent trick!