Kids Week 2015: 1st – 31st August
Kids Week is back this August, running from 1st – 31st and now in it's 18th year, it's bigger and better than ever with a fantastic array of West End theatre, workshops and backstage fun on offer.
We asked our good friends over at Kids Week to give us their inside knowledge on this years show and top tips on booking your tickets for this summer.
What is Kids Week?
Kids Week has been running for an incredible 18 years and is one of the longest running audience development initiatives.  The aim of Kids Week is to introduce young people to the magic of West End theatre at an incredible price. During Kids Week a child aged 16 or under can go free to participating shows when accompanied by an adult paying full price. Up to two extra children's tickets can also be purchased at half price, per transaction.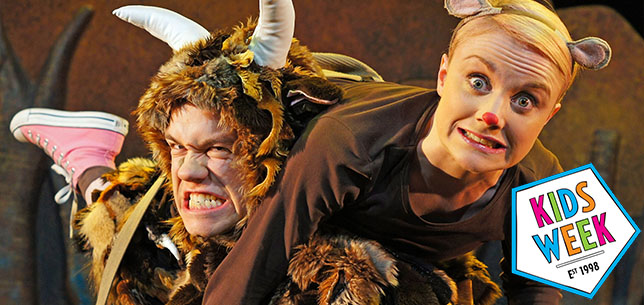 What is going on this year?
This year more shows than ever will be taking part in Kids Week – a record 45 shows!  Kids Week also has a fantastic range of free activities and events – many new ones and others that are back by popular demand! Children can take a Billy Elliot ballet class, or take part in a storytelling workshop for I Believe In Unicorns. Under 5s are invited to meet The Gruffalo or enjoy fun activities with Aliens Love Underpants and, for older children, there's the chance to perform the choreographic moves from the hit musical Jersey Boys, go backstage with The Mousetrap and meet the current cast of the longest-running play in the world, learn some of Wicked's secrets or discover the art of improvisation from The Play That Goes Wrong.
One show making its Kids Week debut is The 3 Little Pigs, one of the first West End musicals specifically written for children. The musical, which stars Simon Webbe, Alison Jiear, Leanne Jones, Taofique Folarin and Daniel Buckley
The Kids Week activity listings can be found at www.kidsweek.co.uk
Top tips for booking tickets?
Here are a few tips to bear in mind when booking opens for Kids Week 2015.
Booking will open at 10am on Tuesday 16 June, for performances from 1 – 31 August.
Create a Ticketmaster Account before 16 June. This will save you time when booking!
When you are booking tickets, be flexible by having at least two or three show options and several dates available. Allocations for certain shows do sell quickly.
Remember not to promise your children any tickets before you've booked them!
On the first day the website and phone lines are always busy. Try booking online at another time or call back later – it pays to be persistent!
Bookmark kidsweek.co.uk and check it whenever you can. We constantly update it with the latest ticket allocations and activity availability.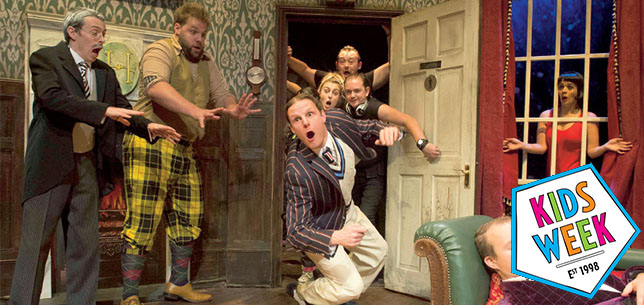 Who supports Kids Week?
Kids Week is run by Official London Theatre and supported by members of Society of London Theatre (SOLT). SOLT is the not-for-profit organisation, which provides a collective voice for the theatre owners, producers and managers of all the major commercial and grant-aided theatres across London. SOLT also administers the audience development initiatives like Kids Week and Get Into London Theatre, and supports a number of theatrical charities including Stage One and Mousetrap Theatre Projects.
Why is the theatre so important for children?
Kids Week is all about introducing young children to the theatre and giving them a great experience, which will carry through to adulthood. Theatre is not just important but can be incredibly fun. The West End has long been family friendly but we are finding that more and more producers are scheduling children's shows for Kids Week.
To get a flavour of what to expect this August, have a look at this fab video featuring characters from across the West End – well worth a watch!

Stay with it until the very end for a rather dino-tastic surprise!